Pebble Beach Company Foundation
Contribute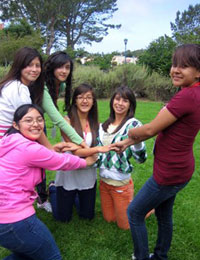 Donors who wish to support educational opportunities for the youth of Monterey County are welcome to team with our Foundation through personal gifts. Please join with us so that our children can look forward to successful futures here in Monterey County and wherever life leads.
How to Make a Donation
If you wish to partner with the Foundation to help us make a difference, please contact us at (831) 649-7651 or by email at pbcfoundation@pebblebeach.com.
Mailing address:
Pebble Beach Company Foundation
P. O. Box 1767
Pebble Beach, CA 93953
Learn More About the Foundation