Explore Carmel-by-the-Sea, California
Monterey County's small town, Carmel-by-the-Sea, is rich in natural scenery and has a strong influence on the artistic inspiration of poets, musicians, writers and painters. Exploring Carmel-by-the-Sea will lead you to numerous charming shops and art galleries, one of the nation's most beautiful beaches, a historical landmark housing an impressive collection of religious artifacts, and a rugged coastline that reveals the region's astounding beauty.
Top Attractions & Activities in Carmel-by-the-Sea
With a quaint mixture of art galleries, boutiques, shops and fine restaurants, there's no shortage of things do in Carmel-by-the-Sea. Unleash the shopping enthusiast in you at the Carmel Plaza, where four-star shops await. Feed your desire for a little culture at The Sunset Center and The Forest Theatre, two of the many arts venues that showcase an incredible line-up of memorable performances. Witness true, unspoiled beauty with a morning stroll along Carmel Beach, rated one of the nation's most clean and beautiful, or find a picnic-perfect spot at Devendorf Park.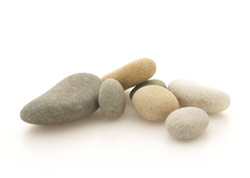 Carmel Bach Festival
America's most important Bach festival, The Carmel Bach Festival, is a unique Monterey attraction for classical music fans. The musical focus is not only on Bach, but also on the many artists he influenced, such as Handel, Hayden, Mozart and Verdi to name a few. The festival features 16 days of performances, talks and educational events, all taking place in various venues throughout Carmel-by-the-Sea. Find more information on the Carmel Bach Festival at www.bachfestival.com.