Explore the City of Monterey, California
Attractions and things to do in Monterey
Monterey, the first capital of California, is recognized for its mesmerizing coastal beauty and its rich storied past. Among the city's fascinating anecdotes are tales of the coming and going of well-known author John Steinbeck, who drew inspiration from the area for many of his classic novels. Monterey is home to a diverse selection of dining experiences, unique shops and must-see attractions. There are enough things to do on land and on water to keep you busy from dusk until dawn.
Top Attractions in Monterey
Discover the difference between a sea lion and a sea otter during a scuba-diving expedition. Take a peek into the city's past along The Path of History. Explore the Monterey Bay Coastal Recreational Trail, which stretches 18 miles from Pacific Grove to Castroville. Satisfy your craving for the finest seafood, and your curiousity about anything related to fishing, at The Fisherman's Wharf. Whatever you're looking for, Monterey offers an incredible amount of things to do that will win over even the most particular traveler.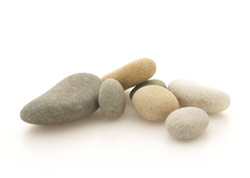 Cannery Row
Cannery Row was once known as "Ocean View Avenue." In January 1958, the popular tourist destination was renamed in honor of John Steinbeck and his well-known novel inspired by Monterey during its sardine canning heydays. Today, "the Row" offers a variety of restaurants, art galleries, world-class attractions and fun activities for the entire family. To help plan your trip to Cannery Row, visit www.canneryrow.com.