Explore Pacific Grove, California
The coastal town of Pacific Grove is located just a few miles north of Monterey, California. Known as "Butterfly Town, USA," Pacific Grove offers numerous opportunities to experience the unspoiled beauty of nature through land and water. During the fall and winter months, you can watch the sky fill with thousands of migrating monarch butterflies. Pacific Grove will make you fall in love with nature all over again.
Top Attractions in Pacific Grove
From the perfect surfing spot to magnificent views, Pacific Grove has a lot to offer. The Point Pinos Lighthouse, operating since 1855, is the oldest operating lighthouse on the West Coast and the views from its vantage points will completely blow you away. Lovers Point Beach and Asilomar State Beach are great spots for kayaking, surfing and a day's worth of beach fun. Still yearning for a good game of golf? Venture to the Pacific Grove Municipal Golf Links, rated one of America's best golf courses by the Zagat Survey.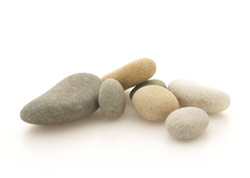 Monarch Grove Butterfly Sanctuary
If you're in town during the fall and winter months, you can witness the annual migration of the monarch butterflies. These hardy insects travel distances of over 2000 miles and can fly as high as 10,000 meters. Learn more about the butterflies and the efforts to preserve their natural habitat at The Monarch Grove Butterfly Sanctuary. For more information on the Monarch Grove Butterfly Sanctuary, visit www.pgmuseum.org.