Pebble Beach Food & Wine
Thursday, April 20 – Sunday, April 23, 2017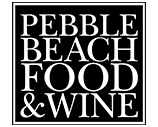 Contact
Call (866) 907-3663 for Pebble Beach Food & Wine information and tickets
Official Website & Tickets
www.pbfw.com
Pebble Beach Food & Wine is the premier epicurean lifestyle event on the West Coast, featuring more than 100 celebrity chefs and 250 acclaimed wineries. The unforgettable four-day celebration invites guests to enjoy intimate access to the pinnacle of culinary and wine talent at wine tastings, cooking demos and some of the most exclusive, unique dining opportunities available in the world.
Since 2008, Pebble Beach Food & Wine has hosted culinary legends such as Thomas Keller, Jacques Pepin, Daniel Boulud, Wolfgang Puck, "Iron Chef" Masaharu Morimoto and Tom Colicchio, to name a few. The event also annually features master sommeliers from around the world, leaders in the food & beverage industry and legendary wineries and winemakers from every corner of the globe.
With a strong commitment to the local community, Pebble Beach Food & Wine also provides a significant contribution to local charities as well as national culinary and enological scholarships promoting education and career opportunities to young and aspiring talent. Beneficiaries of the event include the Pebble Beach Company Foundation, Monterey Wine Educational Foundation, Boys & Girls Clubs of Monterey County and CASA of Monterey County.