Monterey Open Championship

54-hole, stroke-play golf tournament, held on Del Monte Golf Course
Contact
For general inquiries,
please call
(831) 373-2700
Sponsors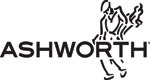 October 12-14, 2015 • Del Monte Golf Course
The Monterey Open has a rich and storied history dating back to 1926, when it was won by "Light Horse" Harry Cooper in an event that included most of the top golfers in the nation—including the reigning U.S. Amateur George Von Elm, and 1927 Ryder Cup team members "Wild" Bill Melhorn, Joe Turnesa, Johnny Golden, Al Watrous, Johnny Farrell, Leo Diegel, and Al Espinosa.
The tournament missed a few years during the Great Depression, and again during WWII, but otherwise remained a popular annual event on the Del Monte Golf Course calendar. Following the WWII death of a popular Monterey golfer, The Bud Brownell Memorial Trophy was crafted by Jo Mora for engraving the names of future winners.
After a brief hiatus (the tournament was not played from 1997-2003), Del Monte Golf Course resumed the event in 2004.
Brandon Harkins of Scottsdale, Ariz., won the 2014 Monterey Open with a three-day total of 197 (19-under par); he also set a new tournament record. His final-round 66 helped him capture the title and finish two shots ahead of Creighton Honeck. This is the second time Brandon has won the Monterey Open – he was also champion in 2011.
2015 Tournament Information

Download 2015 Event Brochure & Entry Form [4.1MB]

Download 2014 Monterey Open Round 1 & 2 Scores [17KB]

Download 2014 Monterey Open Final Results [6KB]
SCHEDULE/FORMAT
54-hole, stroke-play competition. The field will be cut to the top 40 players and ties for the final 18 holes.
ELIGIBILITY
All professional and amateur players are entered into the open/scratch flight. Amateurs must have a valid USGA Handicap index of 2.4 or below.
DEADLINE
Friday, October 2, 2015, at 5:00 p.m., or the first 126 paid players. The last day to withdraw and receive a full refund is Friday, October 9.
ENTRY FEE
$495 for Open professionals, $325 for PGA Class A and Apprentice professionals in good standing, $325 for amateurs. Your entry fee includes green fees, sponsor gifts and complimentary on-course refreshments. Please make payment to Del Monte Golf Course by check, money order, or any major credit card for your entry into the 2015 Monterey Open Championship.
ESTIMATED PRIZES
Based on a field of 126 competitors. Total estimated prize and awards purse for the Monterey Open Championship is $32,500. Top professional receives entry into the 2015 TaylorMade Pebble Beach Invitational, November 17-22, 2015.
RULES OF GOLF
Play will be governed by the Head Golf Professional and Rules Committee at Del Monte Golf Course. All USGA Rules of Golf will be followed and a supplemental local rules sheet will be available. All questions will be settled by the Rules Committee, whose decision shall be final.
STARTING TIMES
Monday, October 12 – 7:30 a.m. tee times starting on holes #1 and #10
Tuesday, October 13 – 7:30 a.m. tee times starting on holes #1 and #10
Wednesday, October 14 – 7:30 a.m. tee times starting on hole #1
REGISTRATION
Registration will begin at 6:30 a.m. in the Del Monte Pro Shop. Shuttles will be provided to the 10th tee every 15 minutes.
PRACTICE ROUND
Practice rounds will be available October 5-11, 2015 for $50.00 including cart after 12:00 p.m. per player. Reservations can be made by calling the Del Monte Pro Shop at (831) 373-2700.
PACE OF PLAY
Pace of Play will be strictly enforced with a maximum time of 15 minutes average per hole. Penalties will be assessed for slow play.
GOLF CARS/CADDIES
The use of golf carts is not mandatory and caddies will be permitted in the Monterey Open Championship. Caddies do not have to carry the competitors' clubs and will be permitted to use a golf cart, but both the player and the caddy are not permitted to ride in the golf cart at the same time. To schedule a caddie through Del Monte Golf Course, please contact Caddie Services (CSI) at (831) 622-6162.
DRESS CODE
Collared shirts are required for all competitors. All professionals must wear slacks; caddies and amateurs may wear Bermuda-length shorts.

2013 Results [6KB]

2012 Results [7KB]

2011 Results [11KB]

2010 Results [6KB]

2009 Results [5KB]