Wedding Services
The fine art of perfection in every detail
Daryl Griffith - Director of Catering - (831) 625-8502
Our expert and talented staff of wedding planners work with you to arrange every aspect of your wedding. Weddings at Pebble Beach are fully customized to reflect your individual style and taste. Your wedding day will be wrapped in timeless elegance and sealed in celebration as we ensure the fine art of perfection in every detail.
Catering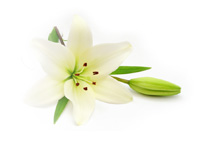 Our outstanding Pebble Beach Resorts culinary team creates memorable meals to delight the most discerning palate. Beyond our extensive menu options, our chefs welcome the opportunity to work directly with you in creating a menu tailored to your individual taste. Our award winning Executive Pastry Chef will consult with you personally to design the wedding cake of your dreams.
The Spa at Pebble Beach
The Spa at Pebble Beach, conveniently located adjacent to The Lodge at Pebble Beach, welcomes wedding parties and will provide impeccable personalized service. Hair and make-up professionals are available for consultation and wedding day services.
The wedding planners at Pebble Beach Resorts look forward to orchestrating the highly personalized wedding you've always dreamed of.
Each room welcomes guests with...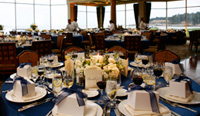 Experienced team of professional wedding experts
Innovative event & floral design
Full service transportation department
Recommendations for clergy, ceremony and reception entertainment & photography