Images of Pebble Beach
Images of Pebble Beach is proud to offer exclusive collections of vintage photography, contemporary photography, fine art and bronze sculptures.

PEBBLE BEACH
THE OFFICIAL GOLF HISTORY BOOK
This extraordinary 252-page hardcover book showcases the development of nearly 100 years of the top-ranked golf resort.
Preview the Images of Pebble Beach
Store Information
Located at The Lodge at Pebble Beach, Images of Pebble Beach offers a unique collection of archival photographic prints featuring vintage Pebble Beach events, people and landmarks. Worth stopping by to see is the 1926 Julian P. Graham photograph of The Lone Cypress, "Through the Cypress," which has been restored and mastered from the original negative.
The collection also includes contemporary landscapes of Pebble Beach Golf Links by noted artists and photographers, such as Joann Dost, Shelley Cost, Evan Schiller, Linda Hartough and William Mangum. Alternate artists will be showcased as exhibitions are changed throughout the year.
Shop Online
Images of Pebble Beach artwork can be purchased online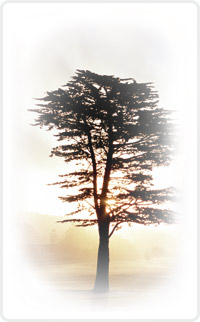 Location
Images of Pebble Beach is located across from The Lodge in the retail arcade, adjacent to the Pebble Beach 2010 U.S. Open Shop.
Address/Contact Information
3280 17-Mile Drive
Pebble Beach, CA 93953
Phone: (831) 622-6538
Fax: (831) 622-6539
Art Consultant Contact Information
Tove Andreassen
andreast@pebblebeach.com