Wedding Trends & Insights
Something old, something new, something borrowed, something blue – Pebble Beach weddings capture the traditions of yesterday and the dreams of tomorrow. Our team of wedding specialists, with years of wedding wisdom, are well versed in the latest trends and will provide insightful, practical guidance and a large dose of inspiration - the perfect recipe for planning your joyous occasion.
Mixologist Meg on Craft Cocktails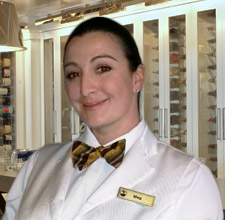 From the Desk of Meg Nielson
Embrace the craft cocktail revolution. As the bar and the kitchen tie the knot, cocktailing has become an experience, and world-class events have not escaped the allure. Signature cocktails provide a unique opportunity for couples to help create a personalized wedding experience for their guests to enjoy.
The custom cocktail experience is versatile. It can be shaped to reflect personality, style and season. Cocktails can be whimsical and reminiscent, classic and eloquent or dreamy and romantic. Read More
Spring and summer weddings have the luxury of both tropical fruit and ripe summer berries, while fall and winter weddings enjoy a repertoire of seasonal flavors that are warm and comforting. Pear, apple, persimmons, blood orange, cinnamon, chocolate, nutmeg and rosemary are just some of the many flavors that can be used to enhance your cocktail. All are great partners for any base spirit, and can truly support an elegant interpretation of the classic cocktail.
When planning your special event at Pebble Beach Resorts, there are a couple of things to consider when adding a custom cocktail creation as a fun surprise reception detail. First, take into account the scope of your special drink presentation. Will you choose something that pairs well a food course or something to be served throughout the night? Will you cater to a core group of spirit enthusiasts with something crafty and classic or offer a sampling of hand-picked whiskey? Would one drink be ideal or would both a bride's cocktail and a groom's cocktail be more alluring?
Once the scope of presentation is decided, you'll have a consultation to design your flavor profile. You are now ready to embark on a uniquely customized mixology experience. Our newest addition is an Infusion Bar; where a variety of fruit, herbs, spices and more are combined with the spirit of your choosing to create an evolving, one of a kind tasting experience. You'll have the opportunity to learn about each component of your crafted libation and how they work together to become a cohesive cocktail. Tailored to your palate and specifications on the spot, it will be your favorite tasting of the day! When the desired flavor profile is reached, finishing details and presentation are the final steps in creating a cutting edge specialty cocktail for your big day.
- Meg Nielson, Mixologist
Archived Wedding Trends
Take it Outside – From the Desk of Daryl Griffith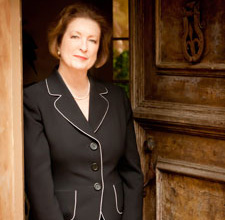 Outdoor settings continue to be the most sought after venues for weddings and peripheral wedding events as there is simply no substitute for natural beauty. Many have described Pebble Beach as the most felicitous meeting of land and sea in creation. Our dramatic coastline, majestic forest and rich history command one's attention. World class accommodations, warm hospitality, expert service, renowned dining and grand recreation ensure the Pebble Beach experience is one to treasure.
Our newest outdoor ceremony site, The Old 5th Tee, delights bridal couples and their guests in its privacy and exclusivity. Tucked away in a special spot bordering the 5th tee on our celebrated Pebble Beach Golf Links, the site boasts stunning views of tranquil Stillwater Cove and The Beach & Tennis Club.
At The Inn at Spanish Bay, we offer Péppoli Lawn as one of our highly desirable ceremony sites featuring sweeping views of the Pacific Ocean and The Links at Spanish Bay. The word 'links' is Scottish meaning 'rising ground, ridge' and refers to an area of coastal sand dunes. This location epitomizes a natural setting complete with wild bunnies, black-tailed deer and split rail fencing surrounded by undulating fairways and pristine greens.
Our premiere reception venue, The Beach & Tennis Club, is located close to The Lodge at Pebble Beach and is within walking distance of both The Old 5th Tee and our picturesque 18th Lawn. The exquisite dining room is perched at the water's edge bordered by the 17th fairway and Stillwater Cove. Walls are glass from floor to ceiling and offer splendid, unobstructed water views from white sand beach of Carmel to Point Lobos and beyond. Cocktail hour is enjoyed on the adjoining patio overlooking the charming pier, bobbing sailboats and coastal wildlife.
Say "I do" where the natural beauty from every vista and every angle is enchanting. The sounds of the sea, the sweet salty air and the scents of our Monterey Pine forest create the magnificent backdrop for your once in a lifetime Pebble Beach Wedding Experience.
- Daryl Griffith, Director of Catering
The Perfect Team Of Wedding Specialists To Help You Plan Your Important Day – From the Desk of Daryl Griffith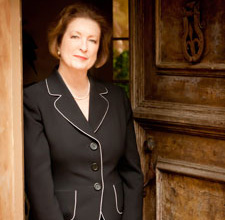 The momentous question has been asked and happily answered, now, let the planning process begin! So much needs to happen between the "Will you marry me?" and the "I do" that many couples may feel stressed and overwhelmed…and often are.
Planning your wedding should be a fun and exciting time, and it will be when you have a Pebble Beach Wedding Specialist on hand to guide you. Whether our team works directly with you or your professional wedding planner, we will assist with all aspects of your wedding—from food and beverage selections to entertainment, photography, venue design and décor. Every single detail of your special day is as important to us as it is to you.
At Pebble Beach Resorts, our team of wedding specialists has more than 40 years of experience making wedding dreams come true. Our culinary team will tailor a menu for you and your guests, delighting the most discerning palates. Our Floral & Event Design team, together with our Production Services department, is available to create the perfect setting for your special day—whether you're looking for understated simplicity or jaw-dropping amazement.
We can also up the "wow" factor at our Forbes Five Star Award-winning Spa at Pebble Beach. From hair, makeup and nails to customized massages, The Spa offers many services designed to make your wedding party dazzle, perhaps soothe jittery nerves and enhance the overall Pebble Beach Wedding Experience.
We want the best day of your life to be just that. Your enjoyment of the planning process is our goal, and the wedding specialists at Pebble Beach Resorts would love to make your dream day a reality. We are here to help you and are delighted to do so!
- Daryl Griffith, Director of Catering
Memorable Wines For Special Occasions – From the Wine Cellar of Wendy Heilmann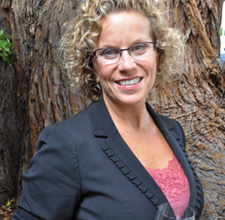 Pebble Beach Resorts is located in a celebrated, stunning part of California, less than an hour from one of the most highly regarded wine regions in the United States—the Santa Lucia Highlands. As Director of Wine and Spirits, I take great pride in being able to showcase these local selections on our wine list, alongside renowned wines from around the world. When creating and updating the wine list for Pebble Beach Resorts, I enjoy handpicking a variety of champagnes and wines that will appeal to our clients who are planning special occasions and wedding celebrations.
Given our strong connections to this spectacular area, we have long felt that Pebble Beach Resorts should have its own brand from the Santa Lucia Highlands, and in 2012, we were able to launch that project. Master Sommelier Emmanuel Kemiji, owner of Miura Wines, asked if I would be interested in having him make a private label wine for Pebble Beach Resorts. Having worked with Emmanuel for years, and recognizing his stellar reputation for being one of the finest in the business, of course I said, "Yes!" It was an exciting process: tasting through different lots from different vineyards, selecting subsequent barrel samples, determining the final blend and length of time in barrel—and the result was a beautiful Pinot Noir that is exclusive to Pebble Beach Resorts.
Inspired in part by comment cards from our guests, we selected the name "Pebble Beach Memories" for our wine. Memories has received rave reviews, and we have recently transitioned into the second vintage of our wine. We felt a natural progression would be to expand our offering and include a sparkling wine that would lend itself to celebrations of all kinds. I am thrilled that we have been able to partner with the esteemed Roederer Estate for this wine, which will be called Occasions. We anticipate launching by early 2015, and we are confident that Occasions will be met with the same applause Memories has enjoyed—including being featured and enjoyed at many Pebble Beach wedding celebrations.
The entire weddings team at Pebble Beach Resorts is focused on a busy weddings season and the opportunity to delight many bridal couples, their families and friends with world-class food, wine, and service. The wine industry is focused on the production of outstanding wines from the beautiful fruit that is arriving. Hand in hand, we are creating unforgettable "occasions" and beautiful "memories" to last a lifetime…
– Wendy Heilmann, Director of Wine and Spirits
What's On The Menu For Weddings In 2014 – From the Kitchen of Executive Chef Elias Lopez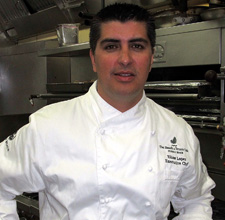 When considering what is currently trending in the culinary world, I think about today's customer who is more knowledgeable and sophisticated than ever before. With this increased awareness comes a willingness to explore, which truly delights me!
At Pebble Beach Resorts, I find that clients are continuing to appreciate the smaller plate experience, allowing more variety for guests. Roasting vegetables and braising meats such as lamb, tongue, and cheeks are popular. Seafood is now at the top of the menu—as people are tending towards diets with less and less red meat—and fish and shellfish are proving equally popular as both canapés and part of the main menu.
Service is changing as well. Our guests are more desirous of a "restaurant" experience, resulting in our goal to be highly attentive yet unobtrusive. We do not offer a battery of hovering waiters, but rather friendly, knowledgeable servers communicating with guests as they serve them.
As a chef, I am personally committed to using foods that are seasonal, sustainable, artisanal, and perfectly suited to my client and the occasion. At Pebble Beach Resorts, we have the luxury of living in an area that offers a vast array of the freshest produce and seafood—all available in our backyard. We encourage our clients to feature these items when they join us to celebrate their weddings, because a fantastic day deserves fantastic food.
As you plan your wedding and think about the culinary experience you desire, remember that Pebble Beach Resorts welcomes the opportunity to work directly with you in creating a menu tailored to your individual taste. We have extensive culinary options or can completely customize your menu, all the while keeping our commitment to offering the highest quality product on the market.
– Elias Lopez, Executive Chef, The Beach & Tennis Club
Chef Elias Lopez
At the young age of 16, Chef Elias Lopez recognized his culinary passion and forged ahead toward a highly rewarding and fulfilling career. Along the way, he has been mentored by such culinary greats as Ted Walter of Passionfish fame, Michelin Three-Star Chef Gualtiero Marchesi, Chef Drew Previti, Chef Elliott King, and Roy Yamaguchi, the master of Euro/Asian cuisine. Since joining Pebble Beach Resorts in 1988, Chef Lopez has held a number of positions including learning the art of Italian cuisine at Pèppoli Restaurant, working as Chef de Cuisine at Roy's Restaurant, Banquet Sous Chef at Spanish Bay and Chef de Cuisine at Roy's. As of 2008, he has been the Executive Chef at The Beach Club.
Finding the Right Floral Fit for Your Wedding – From the Design Studio of Erica Tarpinian
"Earth laughs in flowers..." – Ralph Waldo Emerson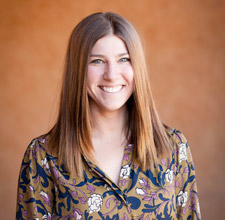 Flower Factors To Consider
Varied petals, distinct fragrances and the vivid colors of flowers speak volumes. The language of flowers brings sweet memories and evokes emotions surrounding friendship, happiness and most importantly, love. With this in mind, flowers play a very important role in setting the tone for your wedding. They are so essential that brides often ask "What are the best flowers to use for my wedding?" The answer is always the same: "What do you want the flowers to do?"
When it comes to deciding what flowers will best suit your wedding, I encourage you to play a little game with your significant other. Stand together and close your eyes. Picture a large white room. Next, fill it with your favorite things in nature. Is your room filled with tall redwood trees towering over you with hanging canopies of rich greenery? Is it a white sandy beach stretching out as far as the eye can see, harmonized by the tranquil sea? Perhaps it's your grandmother's garden blooming with vivid blossoms of pinks, purples and raspberries?
Once you visualize your space, share it with your significant other and compare notes. Through this exercise you will discover common ground that you can build upon together.
Interpreting Your Ideas
Couples today have amazing resources at their fingertips including magazines, websites and social media to assist them with choosing the right flowers for their wedding. The industry offers a plethora of ideas, concepts and creations. It's no wonder most couples feel choosing flowers and designing their wedding seems a daunting task. While they may rely on the same resources for inspiration, our Pebble Beach Resorts Event Design Team will interpret your ideas and dreams to create a perfectly personalized, once-in-a-lifetime experience.
Shakespeare once wrote, "A rose by any other name would smell as sweet." The same can be said about your wedding. Simple and elegant, chic and sophisticated, or traditional and romantic, your special day at Pebble Beach Resorts will smell sweet indeed.
It's time to begin dreaming...
– Erica Tarpinian, Floral and Event Design Manager
The Season Of Love – From the Desk of Julie Bullas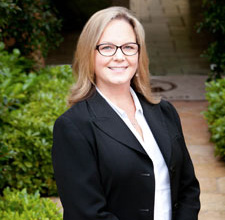 Across the United States, and in many other places around the world, February can be the coldest month of the year and the true heart of the winter season. But along the Monterey Peninsula, it's quite lovely with year-round temperate weather, which is why it's an ideal month for weddings at Pebble Beach Resorts. We like to think of February as the heart of "the Season of Love"!
Here's what's currently trending for weddings during our Season of Love.
Winter Weddings
Every winter, we see more and more couples choosing to get married at this time for several reasons. There's more availability with suppliers like wedding photographers, videographers, musicians and entertainment. While Pebble Beach Resorts is a popular destination throughout the year, the winter months offer more availability for wedding dates, hotel rooms and venues.
Different Color Palettes
With winter weddings, there also comes a variety of changes from weddings held in the spring, summer and fall. For instance, while the color palette for spring is currently trending towards hues of coral and navy, the winter palette trend includes blush pinks and soft romantic colors like cream. (This would be especially perfect when set against the stunningly rich backdrop of Pebble Beach!)
Sit-Down Meals
Actually, sit-down meals aren't just trending for winter weddings but for all weddings in general. We're definitely seeing a shift away from tapas-style meals and banquet-style buffets, with wedding receptions reverting back to more elegant and traditional sit-down meals with sophisticated touches.
No matter what the season, we look forward to the return of the many couples who have chosen to celebrate their love and marriage at Pebble Beach Resorts. We can't wait to see those of you who have selected our little corner of the world as your wedding venue to be! We look forward to exceeding your expectations as we take you on a beautiful journey through your once-in-a-lifetime Pebble Beach wedding experience.
- Julie Bullas, Catering Manager, Wedding Specialist
The Pebble Beach Wedding Experience – From the Desk of Daryl Griffith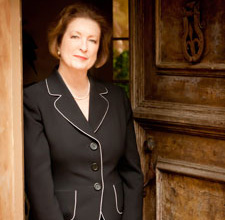 Greetings from the wonderful world of weddings at Pebble Beach Resorts! We're very excited to debut this refreshed wedding section of our website. The experience of working on this project has been an especially rewarding one.
In an effort to share who we are and the level of service we offer, I felt you would enjoy hearing directly from our brides and grooms regarding their Pebble Beach Wedding Experience. Contacting past clients was pure joy - I had the wonderful opportunity to reconnect with some very happy couples who have said, "I do" at Pebble Beach.
Our clients were not only eager to tell their stories and offer testimonials; they continue to be excited about their decision to celebrate a very special moment in their lives at Pebble Beach Resorts. Talking about their precious memories reminded me of why it is such a pleasure to do what I do. I hope the wedding story we featured will delight you...and that perhaps your own Pebble Beach wedding experience will be highlighted on our pages in the near future.
For our updated Pebble Beach wedding section, we worked with our select group of photographers to add stunning visuals providing a wonderful sense of place and a taste of the magic that is in this hallowed ground. There is no better way to experience the legendary beauty of Pebble Beach Resorts than to see it with your own eyes.
Beginning with their very first visit, our clients are captivated by Pebble Beach and are quick to see the value of choosing this iconic location with a staff poised to create the wedding of their dreams. Our unsurpassed service and attention to detail allow you to truly enjoy the entire process, where I can assure you, no "pebble" is left unturned.
Is your "Once In Your Life" Pebble Beach experience about to begin?
Call us and come visit, there are memories to be made...
- Daryl Griffith, Director of Catering