How exactly did Pebble Beach become Pebble Beach?
We dig into our rich history to uncover the signature events that shaped Pebble Beach Resorts over the last 100 years. What transformed Pebble Beach from an unknown and uninhabited coastal village into the golf capital of the world and a world-class destination? Let's take a look:
1919
PEBBLE BEACH GOLF LINKS AND THE LODGE OPEN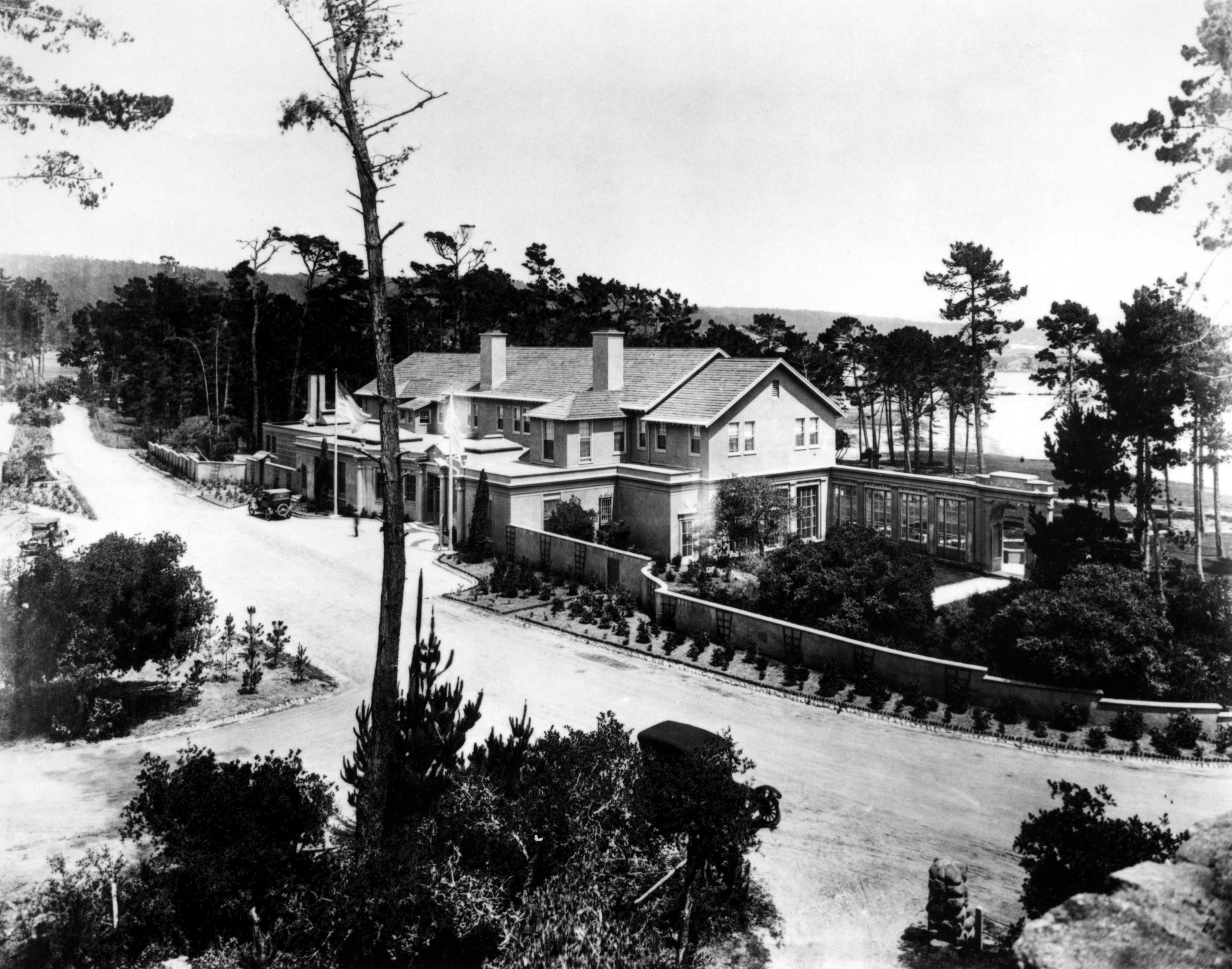 Many important events made Pebble Beach possible, but the most significant sequence looks something like this:
Hotel Del Monte opens in 1880, luring travelers to the Monterey Peninsula with luxurious accommodations
Hotel Del Monte builds a scenic drive measuring 17 miles in 1881 that introduces visitors to the grand Pebble Beach coastline
Hotel Del Monte builds Del Monte Golf Course in 1897, and its success and popularity plants the seed for future golf course construction
Samuel F.B. Morse scratches a plan to sell residential lots along the Pebble Beach coastline in 1916, and instead commissions amateur golfers Jack Neville and Douglas Grant to build a golf course on the stunning seaside land (for free!)
A lodge built to serve visitors during their daylong journey along the aptly named 17-Mile Drive was destroyed by a fire in 1917, giving Morse the opportunity to build modern accommodations that could open when Pebble Beach Golf Links was ready. That day came Feb. 22, 1919. One hundred years later, here we are, ready to celebrate our Centennial with a sixth U.S. Open at Pebble Beach in June.
1929
PEBBLE BEACH GOLF LINKS HOSTS THE U.S. AMATEUR


When Pebble Beach was founded, the four Majors in golf were considered to be the U.S. and British Opens, and the U.S. and British Amateurs. So it was a tremendous honor when Pebble Beach became the first course west of the Mississippi to host the U.S. Amateur in 1929, just 10 years after it opened.
Heavy favorite Bobby Jones was pursuing a record third straight U.S. Amateur, a feat the entire sports world was anticipating. But after winning medalist honors, Jones was stunned in the first round of match play. While Jones missed out on his coveted victory, Pebble Beach emerged a runaway winner. The tremendous attention paid to the 1929 U.S. Amateur impressively introduced Pebble Beach to the rest of the golfing world. Pebble Beach hosted its fifth U.S. Amateur in 2018, to go along with two U.S. Women's Amateurs.
1947
BING BRINGS THE CROSBY CLAMBAKE TO PEBBLE BEACH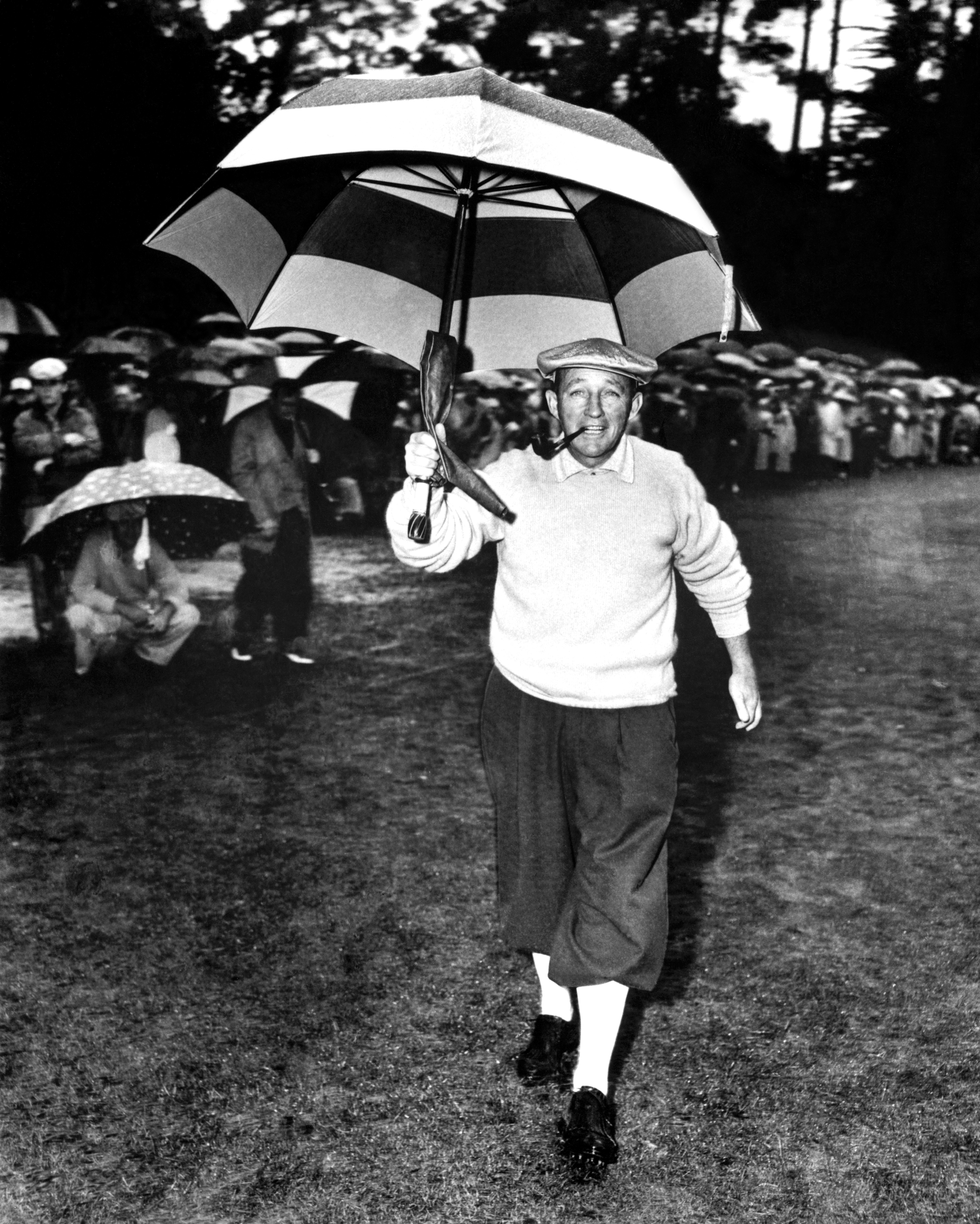 The golf scene in Pebble Beach so captivated legendary actor Bing Crosby that he made it the home of his PGA TOUR tournament. Crosby had been hosting a "Clambake" in Rancho Santa Fe, Calif., in the 1930s, but after World War II, he decided to renew his tournament in Pebble Beach.
But Crosby couldn't decide on just one Pebble Beach course, so in 1947, Crosby created the first PGA TOUR tournament hosted on multiple courses – Pebble Beach Golf Links, Cypress Point Club and Monterey Peninsula Country Club.
Crosby also recruited his celebrity friends to play alongside the pros, giving the tournament a unique character that is still alive and well some 80 years later.
1950
PEBBLE BEACH CREATES A NEW KIND OF CAR SHOW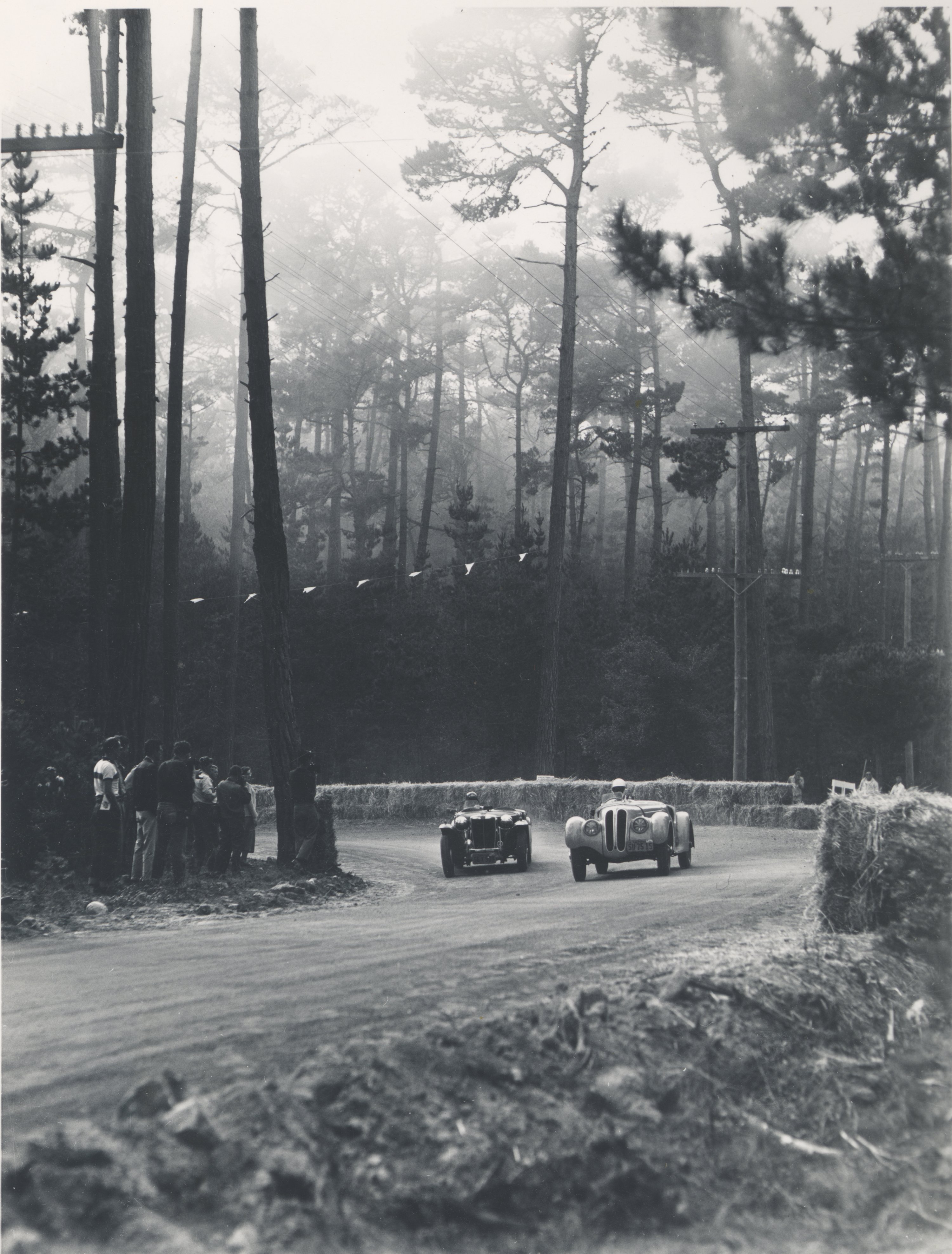 Founded in 1950 as a small social event to complement a road race through the Del Monte Forest, the Pebble Beach Concours d'Elegance is now in a luxury class of its own.
The popular Pebble Beach Road Races attracted 50,000 fans, but left the tree-lined course after a fatal crash in 1956. Racing moved to the newly built Laguna Seca Raceway in Monterey, turning the Concours into a stand-alone event.
The Concours survived and thrived by becoming the rare car show that featured classes of classic cars, not just the latest and greatest models. The refined competition was a contest in elegance, as the event name translates to from French. Entries are by invitation only, and a car can only compete once every 10 years.
The Monterey Peninsula now celebrates Car Week each August with a breathtaking display of nearly every automobile imaginable. But the pinnacle of the week is the one-and-only Pebble Beach Concours d'Elegance on the closing Sunday. Nearly 30 classes of classic cars line the famed 18th fairway at Pebble Beach Golf Links, and a bounty of boundary-pushing concept cars ring the practice putting green.
1966
SPYGLASS HILL IS BUILT TO TEST THE BEST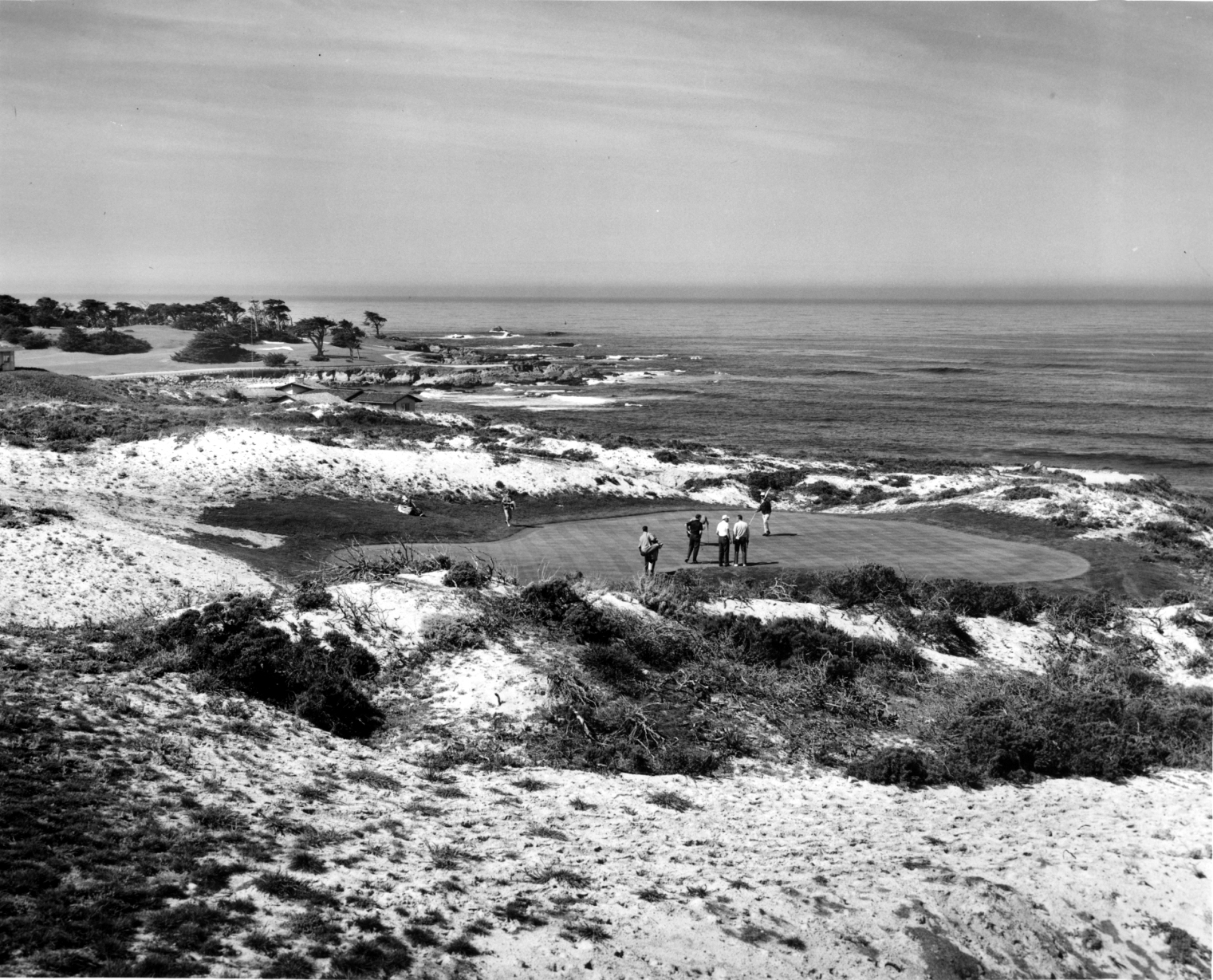 Spyglass Hill was conceived as a challenging tournament course. Built in collaboration with the Northern California Golf Association, Spyglass Hill was immediately inserted into the rotation at the annual AT&T Pebble Beach Pro-Am.
Just how confident was Bing Crosby in the championship-caliber of Spyglass Hill? He walked up to Jack Nicklaus and bet him that he wouldn't break par in his first round on the course. (Nicklaus shot a 2-under 70, and has a framed $5 bill signed from Crosby to commemorate the occasion.)
Perennially ranked among the top 15 public courses in the country, Spyglass Hill was also a stroke-play co-host for the second time at the 2018 U.S. Amateur, playing nearly a shot tougher than Pebble Beach.
1972
PEBBLE BEACH BECOMES THE FIRST PUBLIC COURSE TO HOST A U.S. OPEN
The U.S. Open was played 71 times at private clubs before the USGA made Pebble Beach the first public-course host in 1972. The deal was pushed across the finish line shortly after Samuel Morse died in 1969 and led Pebble Beach Resorts for an incredible 50 years.
Concerns from the USGA about the conditioning of a public course and Pebble Beach's proximity to a major city were alleviated after an epic U.S. Open. Jack Nicklaus clinched the championship with a shot he now says he couldn't repeat – a 1-iron that hit the flagstick on the 17th hole of the final round in the U.S. Open. He tapped in for birdie, wrapping up a win that remains one of his favorites.
Pebble Beach will make up for lost time by hosting its sixth U.S. Open in 2019, more than any other golf course over the last 50 years. A seventh is on the way in 2027, as well as a first U.S. Women's Open in 2023.
1977
THE DRAMA CONTINUES WITH A SUDDEN-DEATH PLAYOFF AT THE PGA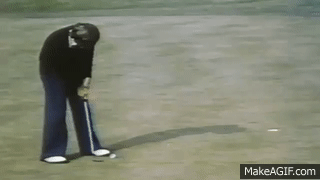 For the first time in Major championship history, the winner was decided by a sudden-death playoff. Nicklaus had a chance to be a part of it, but bogeyed the 17th hole to miss out by a shot. Lanny Wadkins began the final round six strokes off the lead, but shot a 2-under 70 to catch Gene Littler, who closed with a 76.
The two both made pars on No. 1, and matching birdies on No. 2. Each then missed the green on No. 3, but only Wadkins was able to get up-and-down, holing a slick 4-footer to clinch the championship.
1982
PEBBLE BEACH DELIVERS ANOTHER THRILLER WITH WATSON CHIP-IN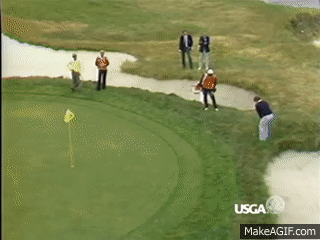 This championship cemented a Major at Pebble Beach as must-see TV.
Tom Watson was tied for the final-round lead with Nicklaus as he stood over a chip-shot on No. 17 in bushy Kikuyu rough. Caddie Bruce Edwards encouraged Watson to get it close. Watson fired back, "I'm going to sink it." Watson did, and burst into an impromptu victory lap around the green.
With Nicklaus already in the clubhouse, Watson only needed a par to clinch victory. But for good measure, Watson poured in a 20-foot birdie to win by two. "You're something else," Nicklaus told Watson behind the 18th green. "I'm really proud of you."
It was Watson's first U.S. Open title, robbing Nicklaus of a record fifth victory.
1987
THE INN AND LINKS AT SPANISH BAY OPEN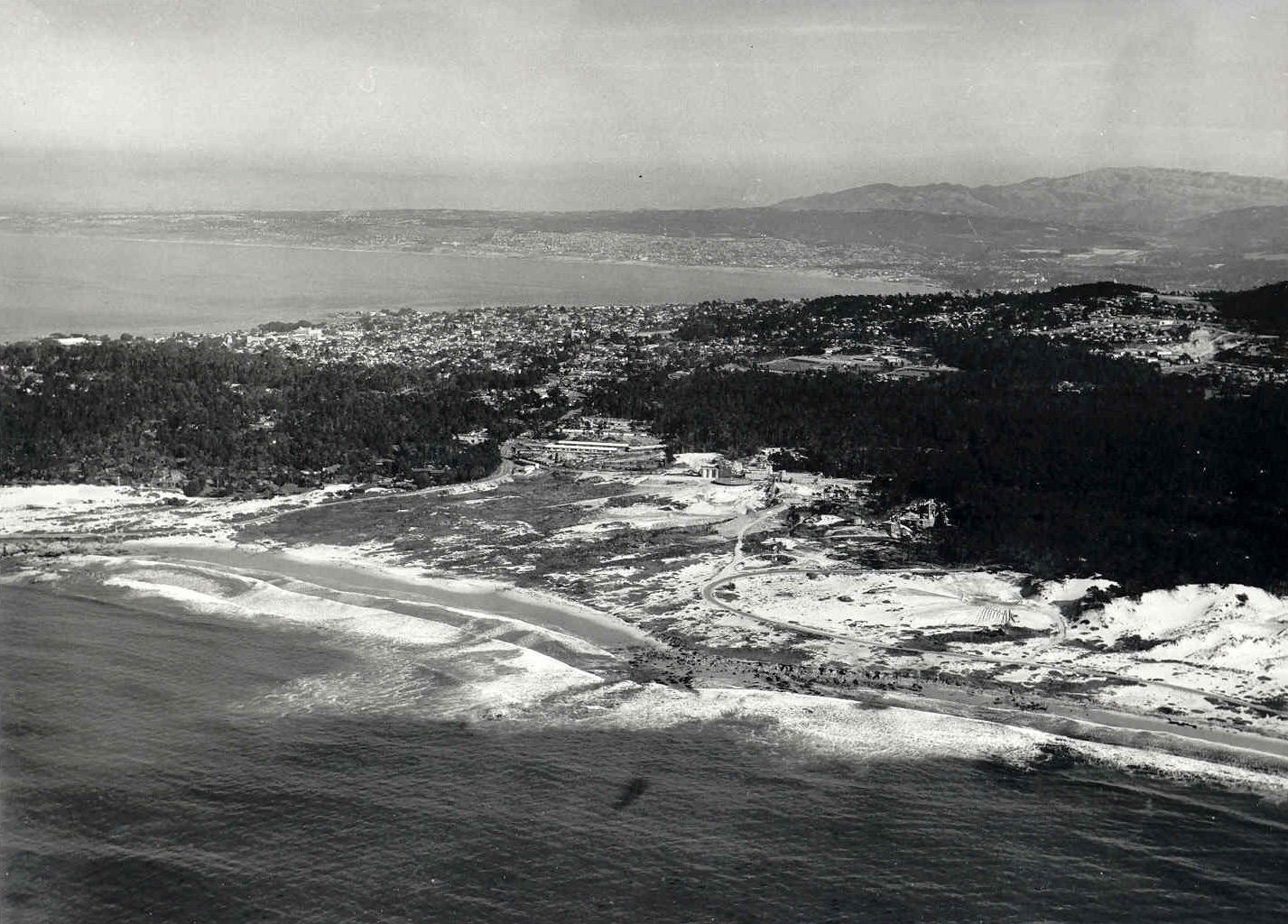 The unique Links at Spanish Bay opened in 1987, transforming an abandoned sand mine into a Scottish-inspired golf course that flows through spectacular sand dunes along the ocean. Five-time British Open winner and co-designer Tom Watson said, "It's so much like Scotland, you can almost hear the bagpipes." A tradition was immediately born, as a bagpiper puts the top 50 public course to sleep every evening. Gallery limitations prevent Spanish Bay from joining the AT&T Pebble Beach Pro-Am rotation, but the pros still play it at the annual TaylorMade Pebble Beach Invitational Presented by Dell Technologies.
The addition of The Inn at Spanish Bay more than doubled the number of rooms available at Pebble Beach Resorts, and introduced guests to incredible beachfront, coastline and fine-dining favorites Roy's and Pèppoli.
1999
THE LONE CYPRESS PARTNERS PURCHASE PEBBLE BEACH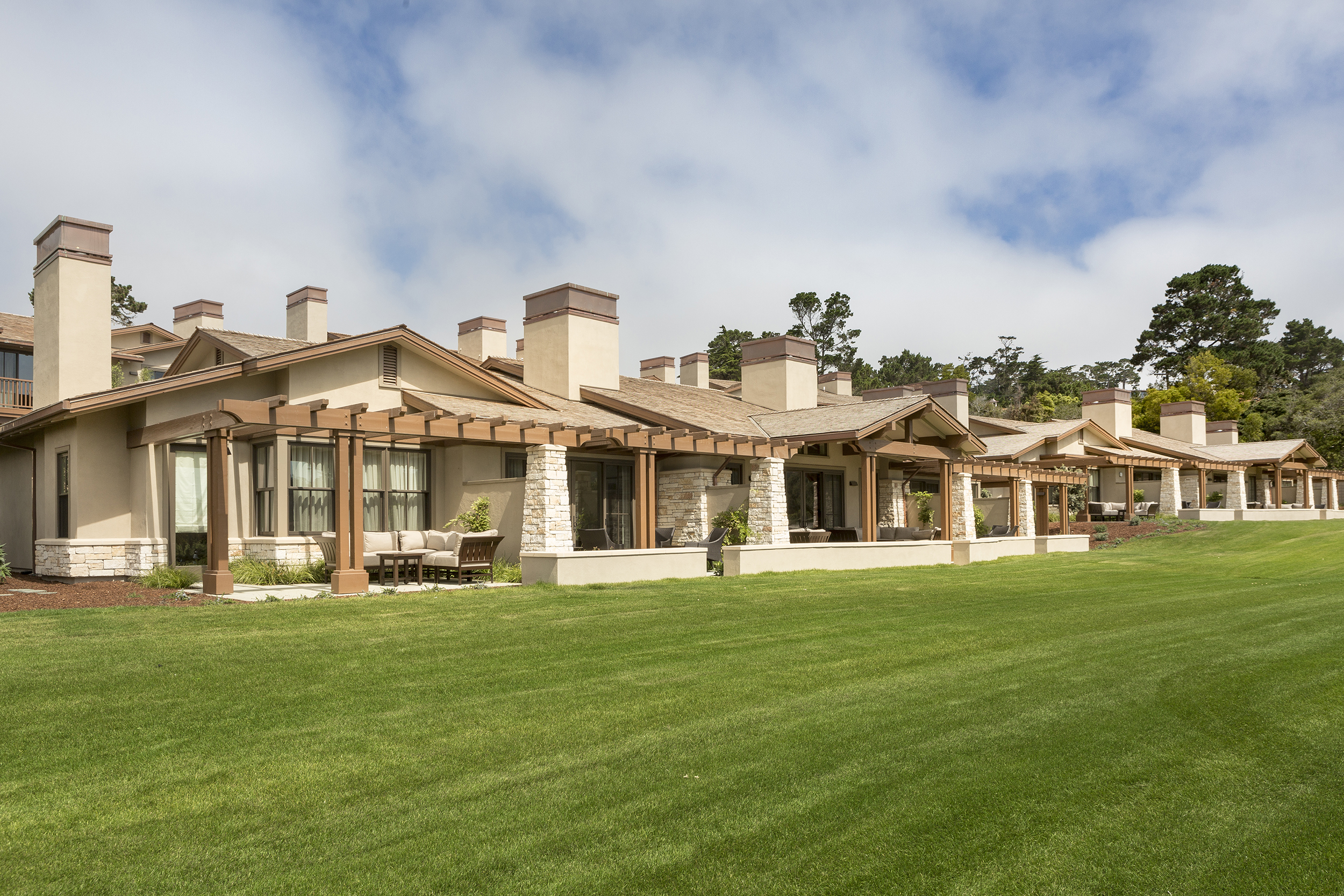 A star-studded group that included legendary actor and director Clint Eastwood, former PGA TOUR Policy Board Chairman Dick Ferris, seven-time Major winner Arnold Palmer, former GE executive Bill Perocchi and former Major League Baseball Commissioner Peter Ueberroth bought Pebble Beach Resorts in 1999. Since then, the Lone Cypress Partners have invested nearly half a billion dollars into the property. Highlights include:
The addition of Fairway One at The Lodge
The new Pebble Beach Golf Academy and Practice Facility
Creation of the Pebble Beach Visitor Center
Renovations to every room across the Resort
Restorations and improvements to all four championship golf courses
2000
TIGER'S HISTORIC WEEK AT PEBBLE BEACH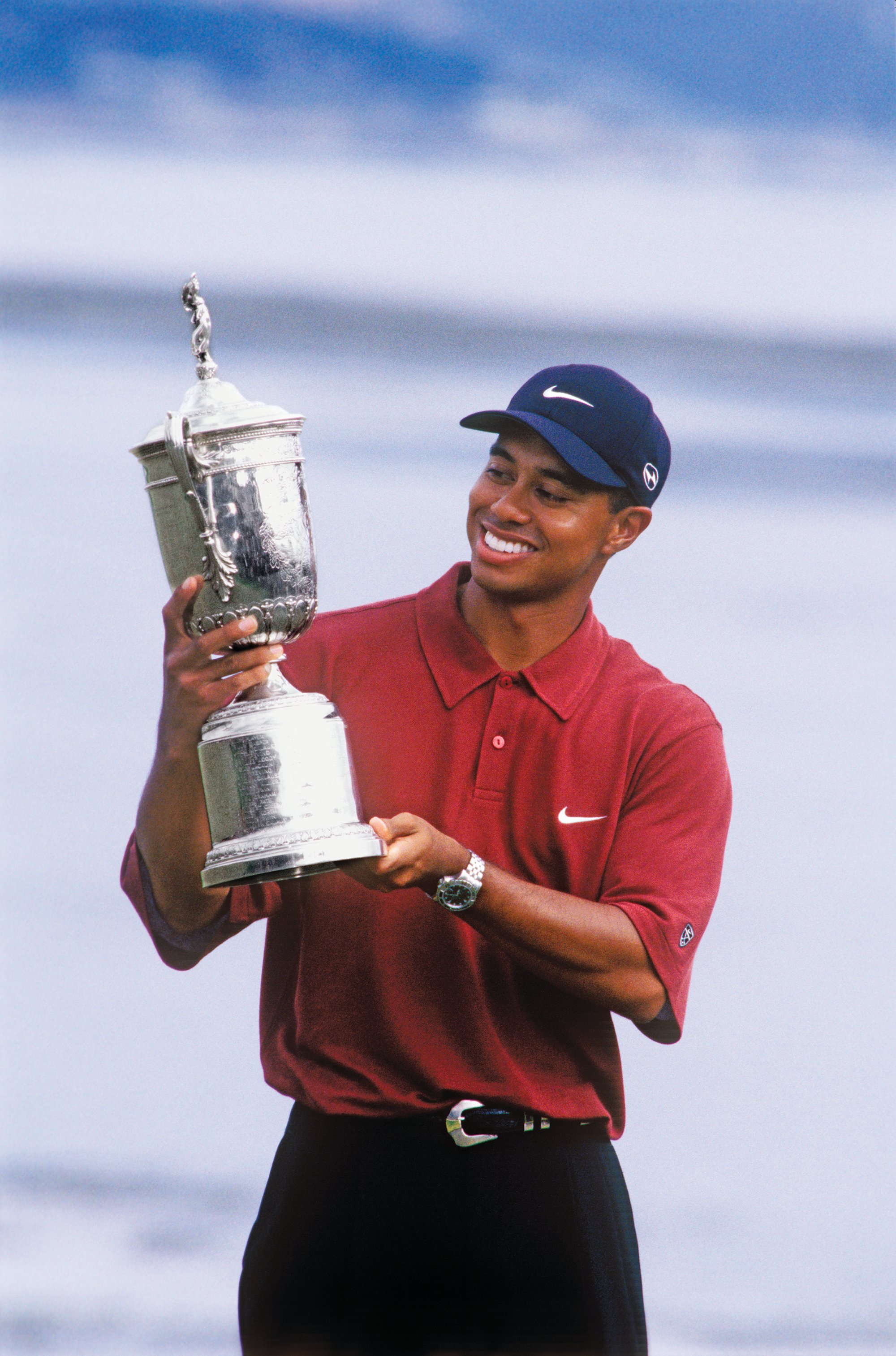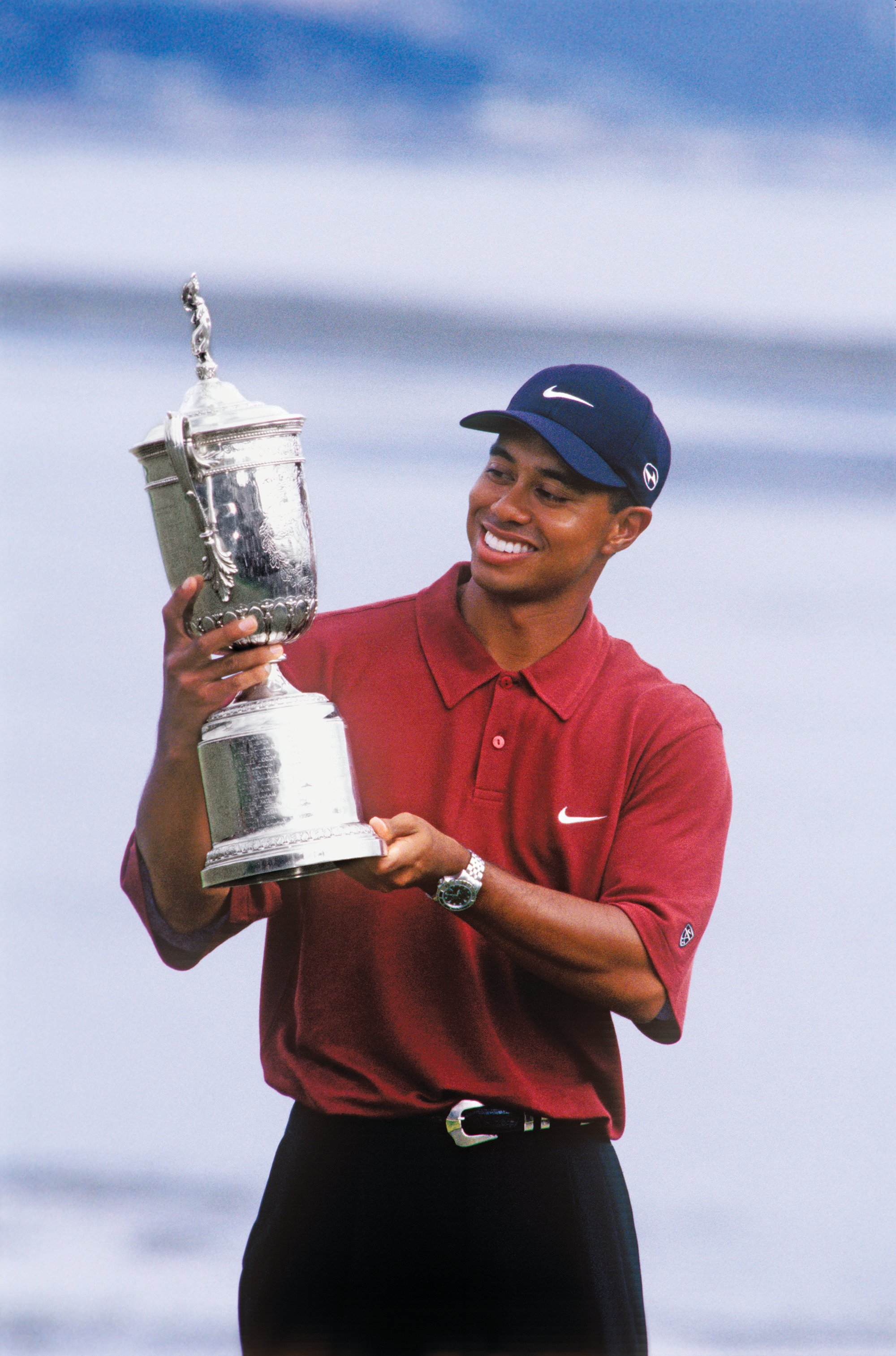 Before Pebble Beach celebrates its Centennial with the 2019 U.S. Open, the USGA celebrated its Centennial with the 100th playing of the US. Open at Pebble Beach. And what a week it was.
Tiger Woods unleashed the most dominant performance in U.S. Open history, finishing at 12-under par to win by a record 15 strokes. The victory was the first of four straight Majors that Woods would win – the beginning of the Tiger Slam. It is simply the performance that all great golf performances are measured against.
You can learn more about these moments as well as many more milestones at the Pebble Beach Visitor Center, which opened in November to kick off our Centennial celebration.
---
Facebook Conversations