It's been 15 years since Arnold Palmer played in the inaugural PGA TOUR Champions event at Pebble Beach. Since then, Pebble Beach has welcomed back the likes of Tom Watson, Tom Kite and Lanny Wadkins, as well as today's senior stars, from Bernhard Langer and Vijay Singh to Fred Couples and Colin Montgomerie.
The Pure Insurance Championship Impacting the First Tee begins Friday, with 81 juniors teaming up with 81 pros — the only event in golf to do so. It is a truly unique and uplifting week. These five give quotes capture the heart of the event:
"EVERYBODY — INCLUDING MR. MURRAY — TOLD ME THIS WAS THE BEST EVENT THEY PLAY ALL YEAR."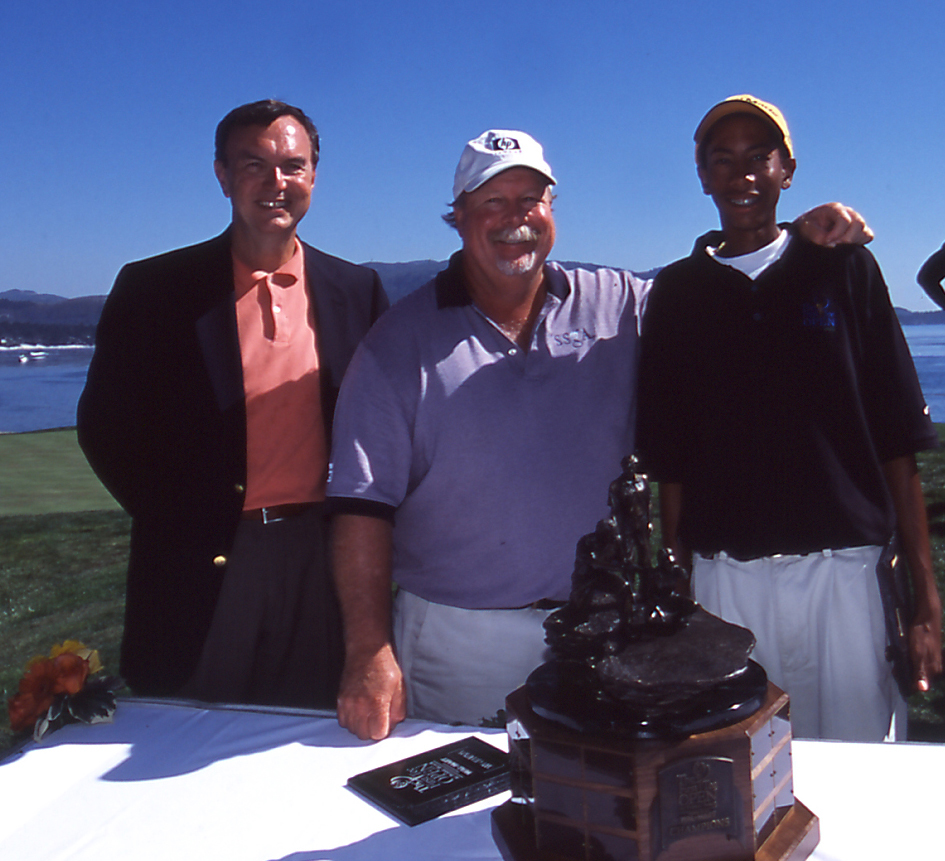 It's a don't-wake-me-up week for the 81 juniors who have been hand-picked to participate: a peek behind the pro golf's curtain while playing one of the most famous and beautiful courses in the world.
But the PGA TOUR Champions players look forward to this special week just as eagerly. Even before Jeff Sluman won here a record three times, he had the tournament on his "must-play" list.
"Everybody – including (amateur partner Bill) Murray – told me this was the best event they play all year," says Sluman. "You see the kids out here, the way they handle everything, and it's just great stuff."
Inaugural winner Craig Stadler barely realized how well he was playing in 2004. And it turned out to be a winning formula.
"I was rooting for (my junior partner) Aaron so hard I didn't pay attention to my game," Stadler said.
"THAT'S A SHOT HE GETS TO BRAG ABOUT FOR THE REST OF HIS LIFE."

It wouldn't be outrageous to call it the greatest shot ever hit at Pebble Beach. Sure, golf fans will rattle off Jack Nicklaus' 1-iron, Tom Watson's chip-in and a handful of Tiger Woods heroics. But the details to Chris Meyers' walk-off albatross in 2014 sound made up.
Trailing by a shot in the pro-junior competition and teamed up with Lee Janzen, Meyers pulled his drive on the 18th hole into the rocks. But like Hale Irwin's miraculous bounce in 1984, Meyers' drive ricocheted back into the fairway, 204 yards out from the green. Meyers cashed in on his good fortune by sinking his 4-iron for the first albatross on the 18th hole in Pebble Beach's 95-year tournament history.
"That's a shot he gets to brag about for the rest of his life," a still-amazed Janzen says.
While that story seems impossible to top, everyone who plays this week does walk away with their own Pebble Beach moment that they can cherish forever.
"I THOUGHT MAYBE THIS TIME PEBBLE BEACH WAS FEELING SORRY ENOUGH FOR ME THAT SHE GAVE ME A REPRIEVE."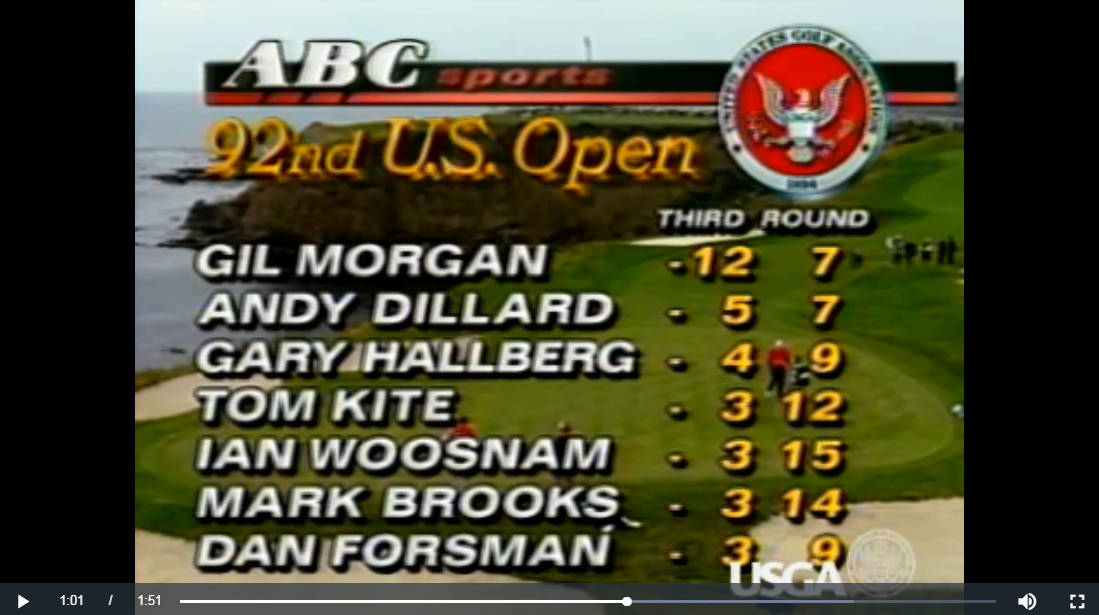 All of these guys have history here. Some players, like Tom Watson and Tom Kite, spend the week taking a nostalgic victory lap. Others have a score to settle.
Gil Morgan got a little redemption at Pebble Beach when he won the 2007 title. Fifteen years earlier, he was the tragic figure at the 1992 U.S. Open. Morgan became the first player in the championship's history to reach 12-under after a birdie at No. 7 pushed him seven stroked clear of the field in the middle of the third round. But Morgan went double-bogey, bogey, double-bogey on the Cliffs of Doom, initiating a free fall that found him finishing the championship a 5-over.
Admittedly the stakes were slightly lower in 2007, but Morgan once again reached 12-under at Pebble Beach in the third round. Morgan actually climbed to 13-under when he reached the Cliffs of Doom, but he negotiated the treacherous trio with three pars this time en route to the title.
"I was thinking about that a couple of times," Morgan said of reflecting on his 1992 misfortunes. "I thought maybe this time Pebble Beach was feeling sorry enough for me that she gave me a reprieve."
"YOU ALWAYS DREAM OF BEING IN CONTENTION ON THE 18TH HOLE."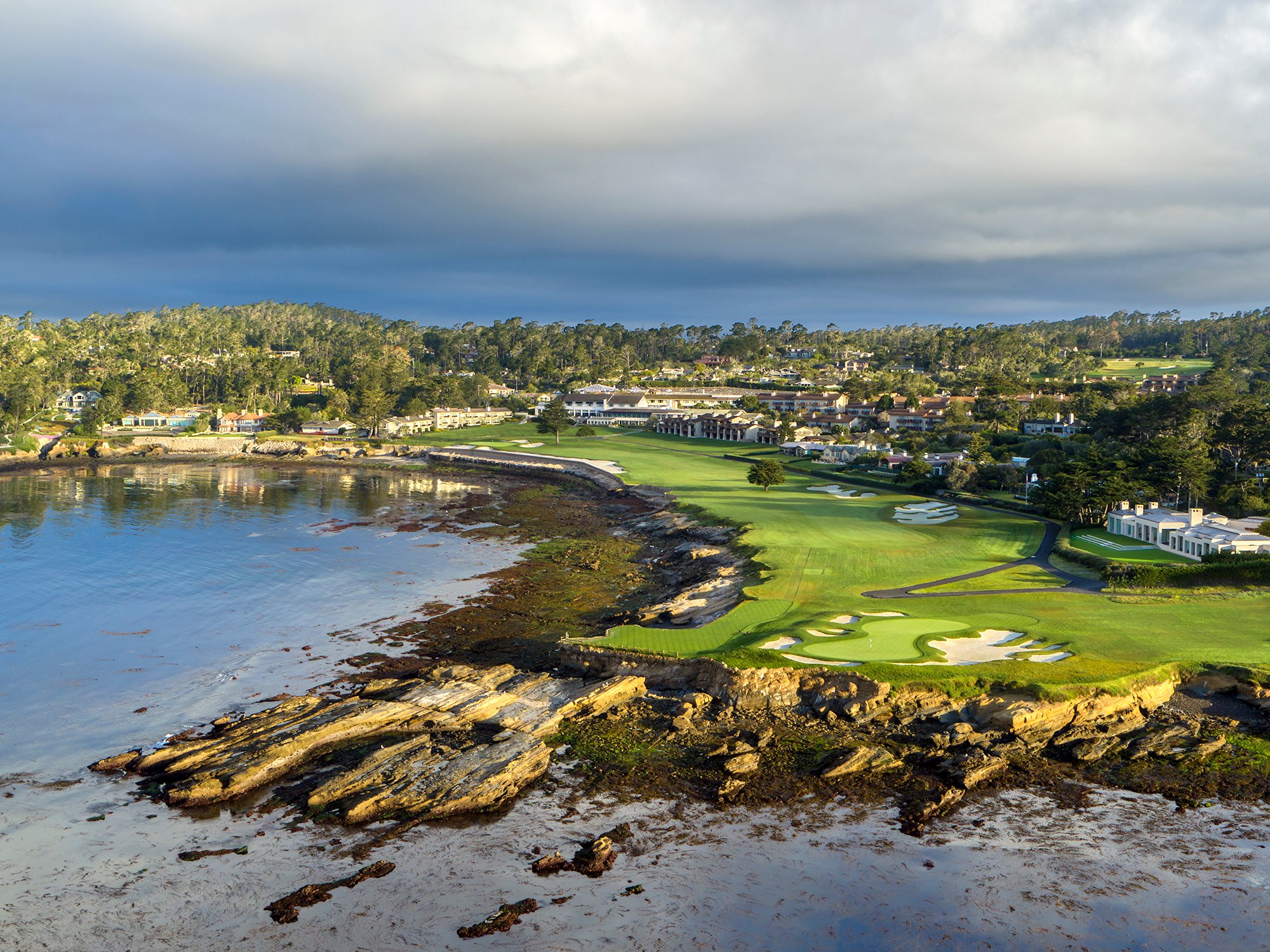 Even though most of the pros have been playing Pebble Beach for more than 30 years, the opportunity to compete here is still special. Even when you're trying to win for the second straight year.
"You always dream about being in contention playing the 18th hole at Pebble Beach," said Triplett in 2013.
Added Sluman in 2009: "I always thought I would never have a chance to win at Pebble Beach. For me, this was a dream come true – walking down 18 with a large enough lead that Mr. Murray could heckle me."
"IT'S A TREAT FOR US TO SEE THE FUTURE GENERATION, PLAY WITH THEM, AND INVEST IN THEM."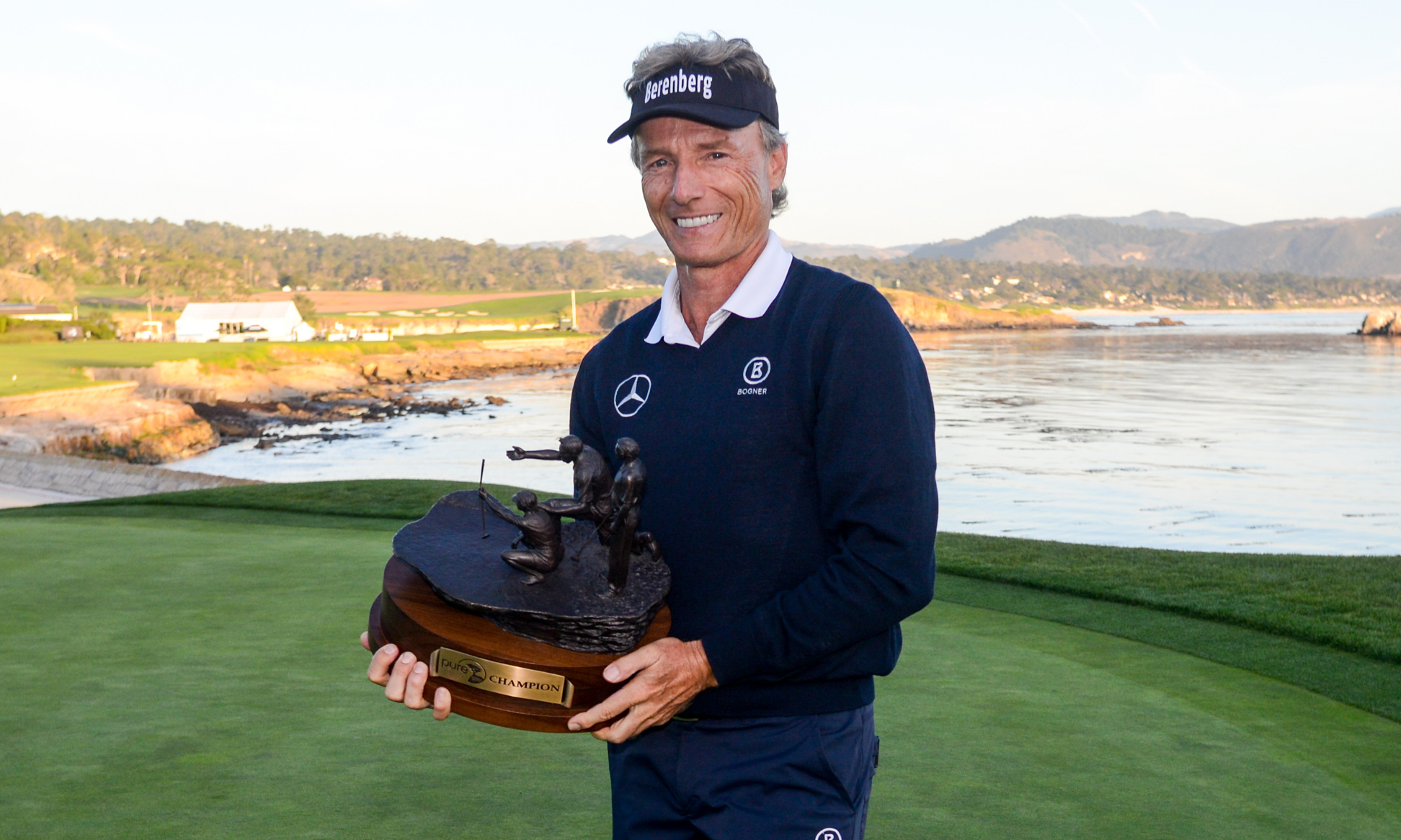 Yes, there is still some serious money up for grabs, but these pros are a gentler, wiser, easier-going bunch with a new lease on tour life.
"I didn't like golf when I played the (PGA) TOUR," said 2010 winner Ted Schulz, who took a decade sabbatical from the PGA TOUR. "I got burned out. I didn't miss it."
But this time around, you'll notice see the pros offer quicker smiles, show genuine appreciation for supportive fans, and light up when they interact with their junior partners.
"It's a treat for us to see the future generation, play with them, and invest in them," said 2017 champion Bernhard Langer.
Added 2017 runner-up Jerry Kelly, "There's no way I would miss this tournament, because the kids are so inspiring, so cool."
---
Facebook Conversations