"Is there a better start in golf than the first five holes at Spyglass Hill?"
"I love Pebble, but are we sure Spyglass isn't just as good?"
You aren't the only person to ponder these questions after playing Spyglass Hill.
Here are five quotes that will have you nodding your head after finishing a round at what Golf.com calls the most underrated course in the county:
5. "IT'S HOME TO ARGUABLY THE BEST FIVE OPENING HOLES IN GOLF."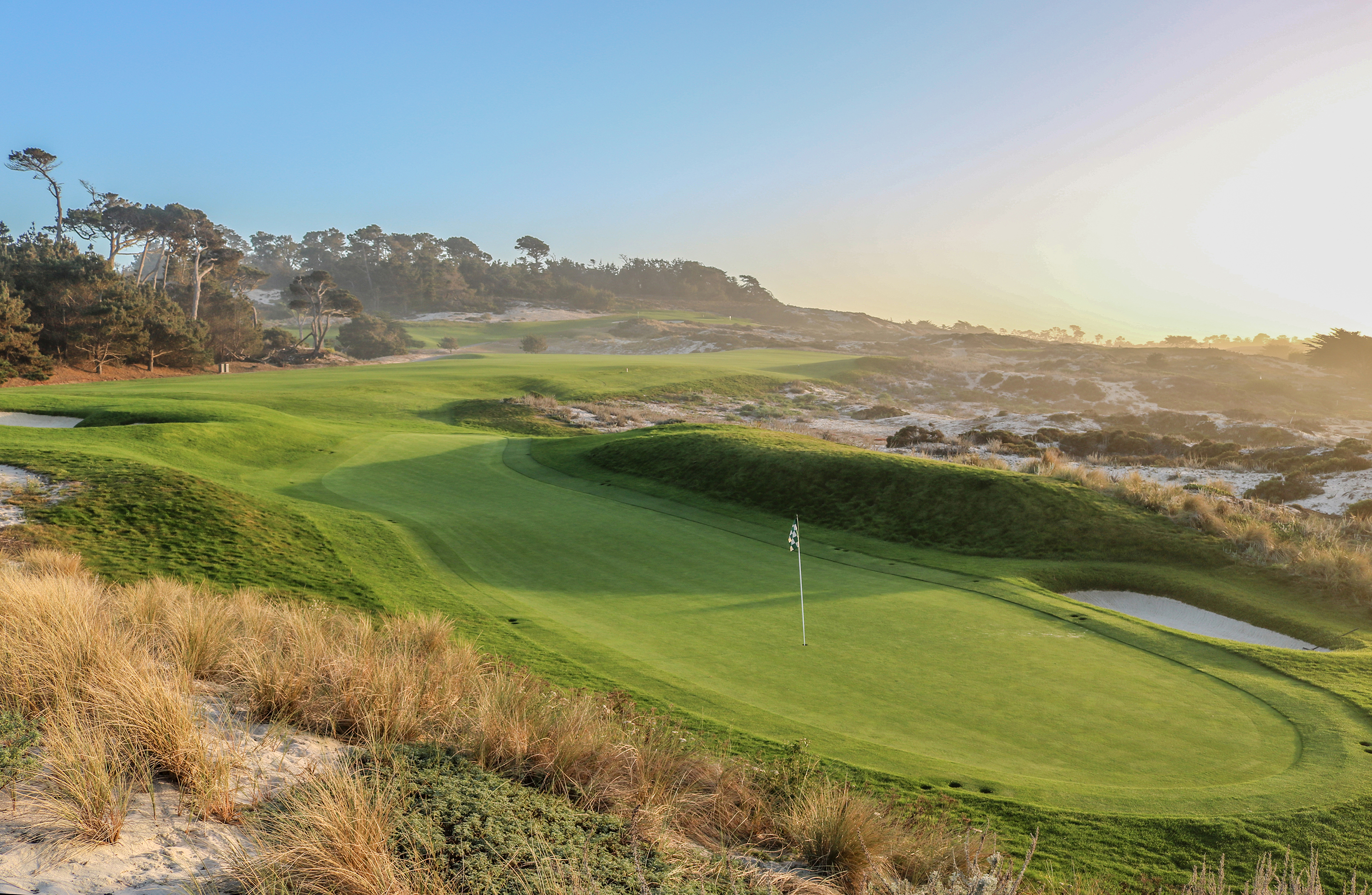 Another Golf.com claim, but it's not going out on much of a limb. Says 1993 U.S. Women's Amateur champ Jill McGill, who is also a regular in the TaylorMade Pebble Beach Invitational Presented by Dell EMC,
"Spyglass is amazing. Especially how you come out of the chute in the trees and make a left turn. It's so dramatic down to the sea. You're in this forest, and then all of a sudden you're staring at waves and birds and ocean. You go out for the first five holes and it doesn't matter what your golf game is, because you're standing there thinking to yourself, 'Seriously, is there a better place on earth than this?' "
Adds two-time PURE Insurance Championship winner Kirk Triplett (2012-13),
"The first five or six holes are just fabulous out in the dunes, almost to the point of distraction where it affects the way you play. And if you don't do well on those first five holes, it's ready to punch you in the mouth the rest of the way. Spyglass has always been one of my favorites to play, just because of the variety of holes that you get there."
4. "GIVEN THE TASK OF DESIGNING A COURSE JUST UP 17-MILE DRIVE FROM PEBBLE BEACH AND CYPRESS POINT, ROBERT TRENT JONES RESPONDED WITH A COMBINATION OF PINE VALLEY AND AUGUSTA NATIONAL."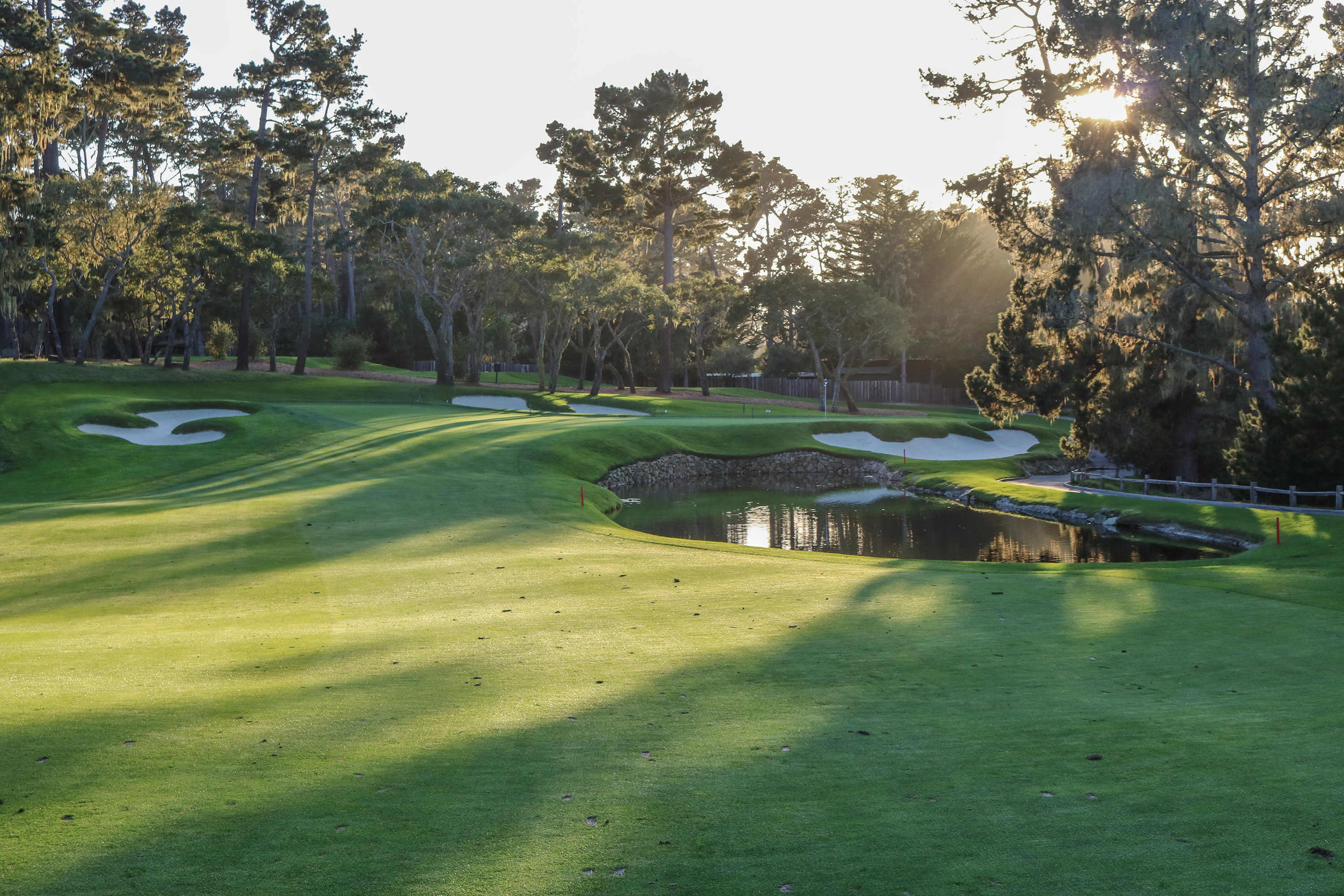 Golf Digest puts Spyglass Hill in some lofty company, and even proposes that it's the best course yet to host a professional Major. (Spyglass Hill will have the chance to co-host the 2018 U.S. Amateur with Pebble Beach.)
"Add several water hazards that hearken back to the 16th at Augusta (a hole which Trent Jones designed, by the way), and you have what some panelists consider to be Trent's finest work. Others say it's the best course never to have hosted a major event. After all, even Pine Valley and Cypress Point have hosted Walker Cups."
3. "IT MIGHT BE BLASPHEMY TO SAY THIS, BUT IT'S RIGHT UP THERE WITH PEBBLE AS FAR AS STRATEGIC VALUE. IT TOOK ME QUITE A LONG TIME TO LEARN IT, BUT ONCE YOU DO, IT'S IN MY TOP FIVE OF ALL TIME."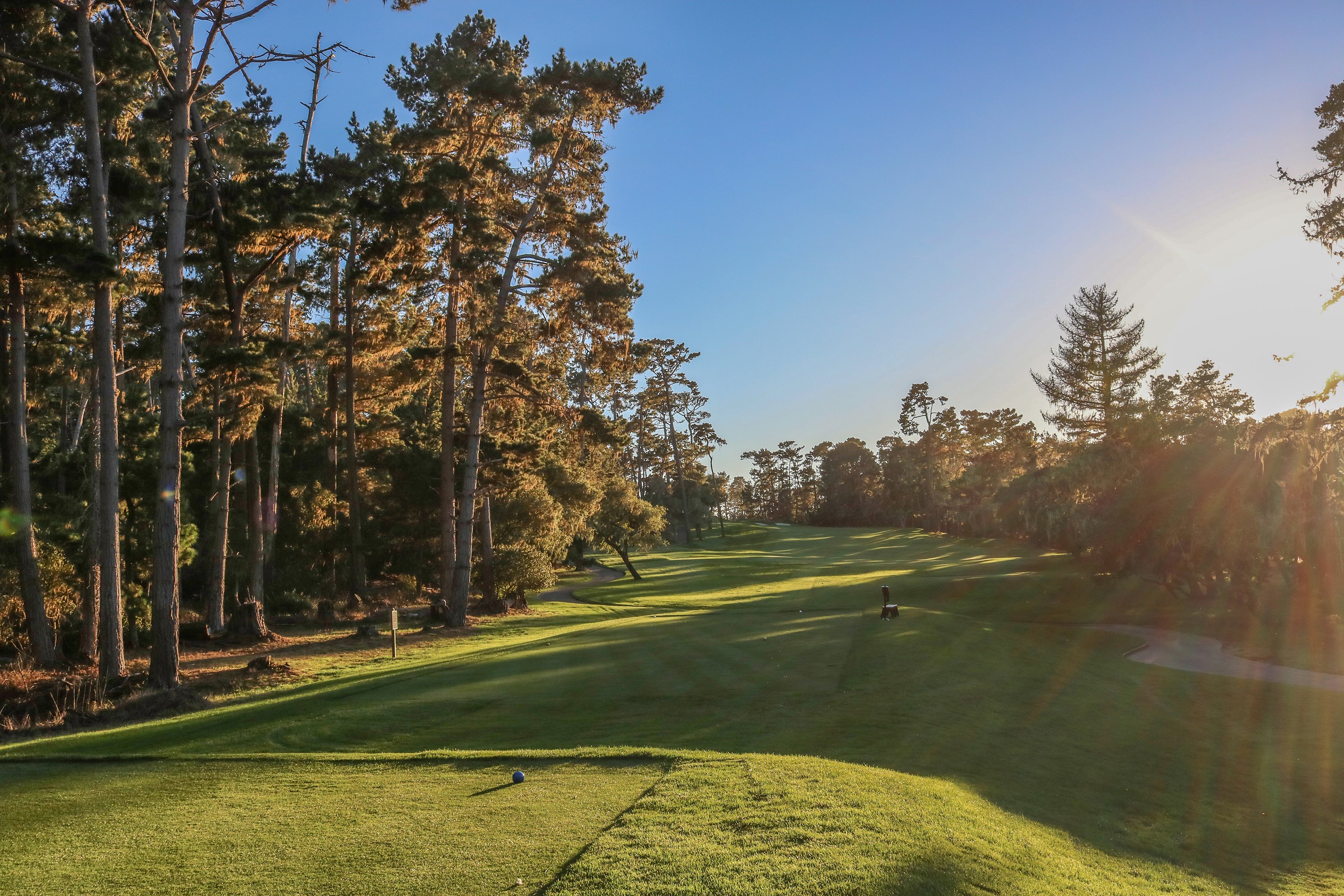 Aaron Olberholser, the runaway 2006 AT&T Pebble Beach National Pro-Am winner who is now a commentator for The Golf Channel, played his way through the amateur ranks with the Northern California Golf Association, frequently competing in championships at Spyglass Hill. Golf.com also co-signs Olberholser's love for Spyglass Hill,
"Many serious golfers will claim under oath that Spyglass is harder than its more celebrated neighbors — and more than a few will whisper that it's better."
Golf.com even goes so far as to say Spyglass Hill is the most underrated golf course in the country,
"The inland holes are gorgeous and tough. Two are among the most underrated in golf: the reverse cambered par-4 8th that slopes to the right but doglegs left, and the brutal 16th, a rare par-4 these days where merely hitting the green in regulation is cause for celebration. Throw in recent improvements in drainage that have Spyglass in the best shape it's ever been and you have America's most underrated course."
2. "IF IT WERE HUMAN, SPYGLASS WOULD HAVE A KNIFE IN ITS TEETH, A PATCH ON ITS EYE, A RING IN ITS EAR, TOBACCO IN ITS BEARD AND A BLUNDERBUSS IN ITS HAND."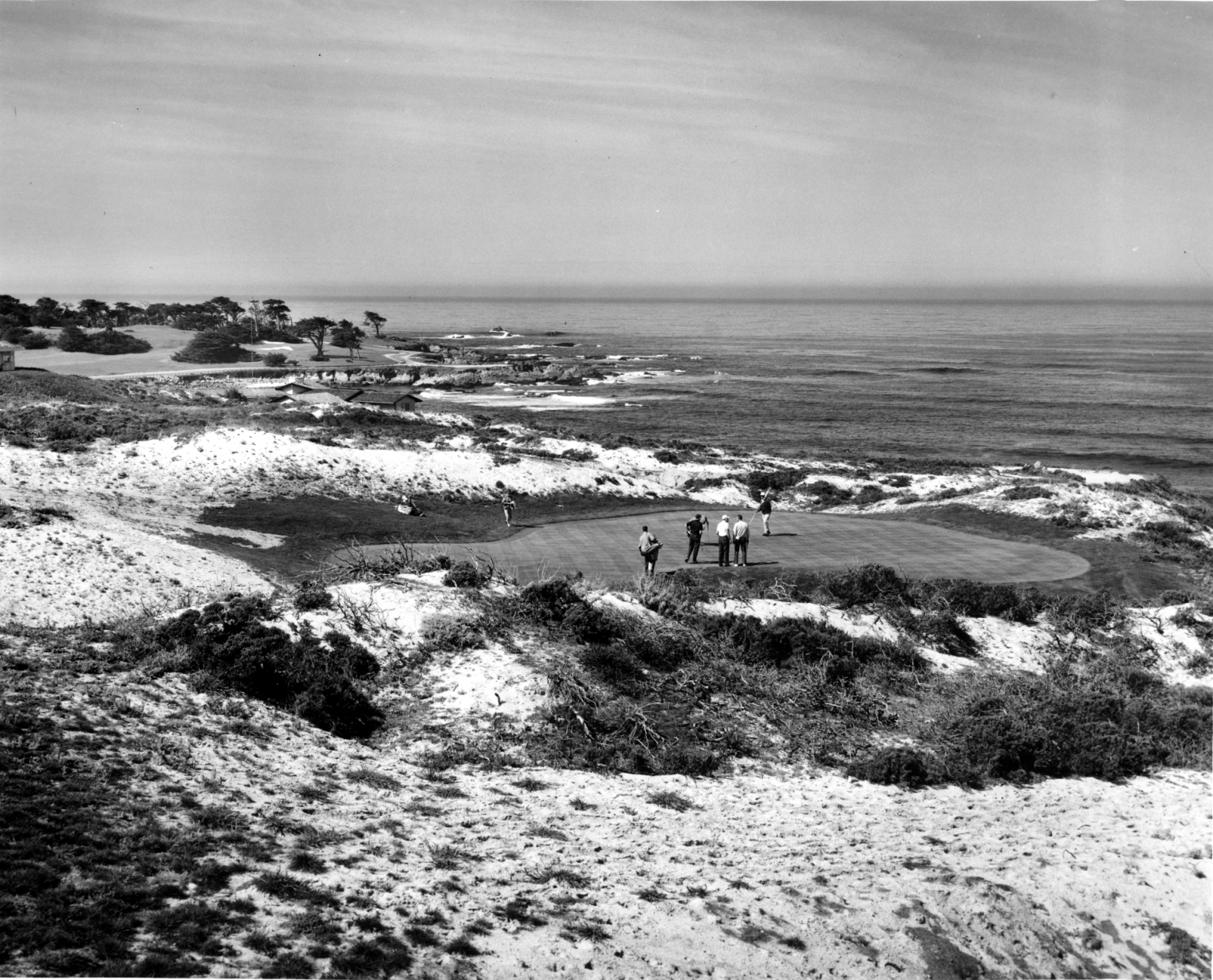 Legendary Los Angeles Times sports columnist Jim Murray reveled in the challenge Spyglass Hill presented the pros when it debuted in the 1967 Bing Crosby National Pro-Am, famously having some fun with the Treasure Island theme of the course. Murray also added,
"I love every unplayable inch of it. Every golf course in the world is Spyglass Hill to me."
Spyglass Hill immediately developed a reputation as one of the great tests of golf on the PGA TOUR, but the game's best have been up to the challenge. An overly confident Crosby bet none other than Jack Nicklaus that the Golden Bear wouldn't be able to break par in his first round at Spyglass Hill. Nicklaus shot a 2-under 70 en route to winning the tournament, and has a framed $5 bill signed by Crosby as a souvenir.
1. "I LOVE THIS TRACK A LOT."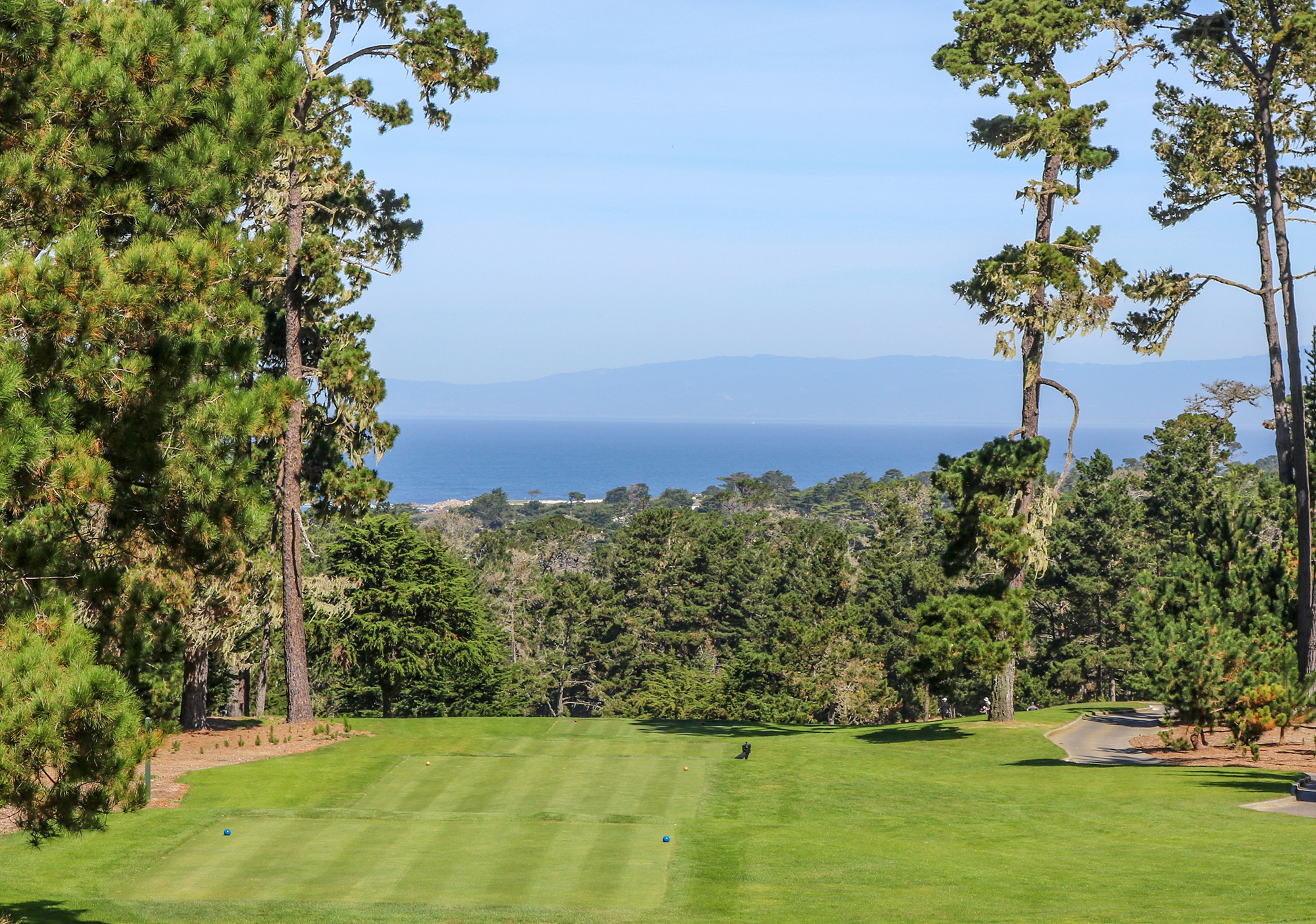 Sure, it's probably easier to say this after making eight birdies during a 7-under 65, but you can also count 2017 AT&T Pebble Beach Pro-Am champ Jordan Spieth as one of Spyglass Hill's biggest fans.
How about you?
---
Facebook Conversations