The U.S. Amateur is as much fun as you can have hacking out of 4-inch rough.
"We have the opportunity to do things a little differently," says Ben Kimball, the USGA's tournament director for the U.S. Amateur. "When you're dealing with a match play event, you can have a little more fun with the hole locations and the selection of the teeing grounds."
The fun starts Aug. 13-19, when the U.S. Amateur returns to Pebble Beach for a fifth time, and Spyglass Hill for a second time. It is a mouth-watering first course for the USGA, which will also be hosting the U.S. Open at Pebble Beach in 2019.
"Not very often in our history do we get to host the U.S. Amateur and U.S. Open at the same venue in back-to-back years," Kimball says. "What we see in August will help us determine the setup you'll see in 2019."
What will you see this year? Here's what to look for:
Buy Tickets
1. THIS IS A TEST RUN FOR THE 2019 U.S. OPEN SETUP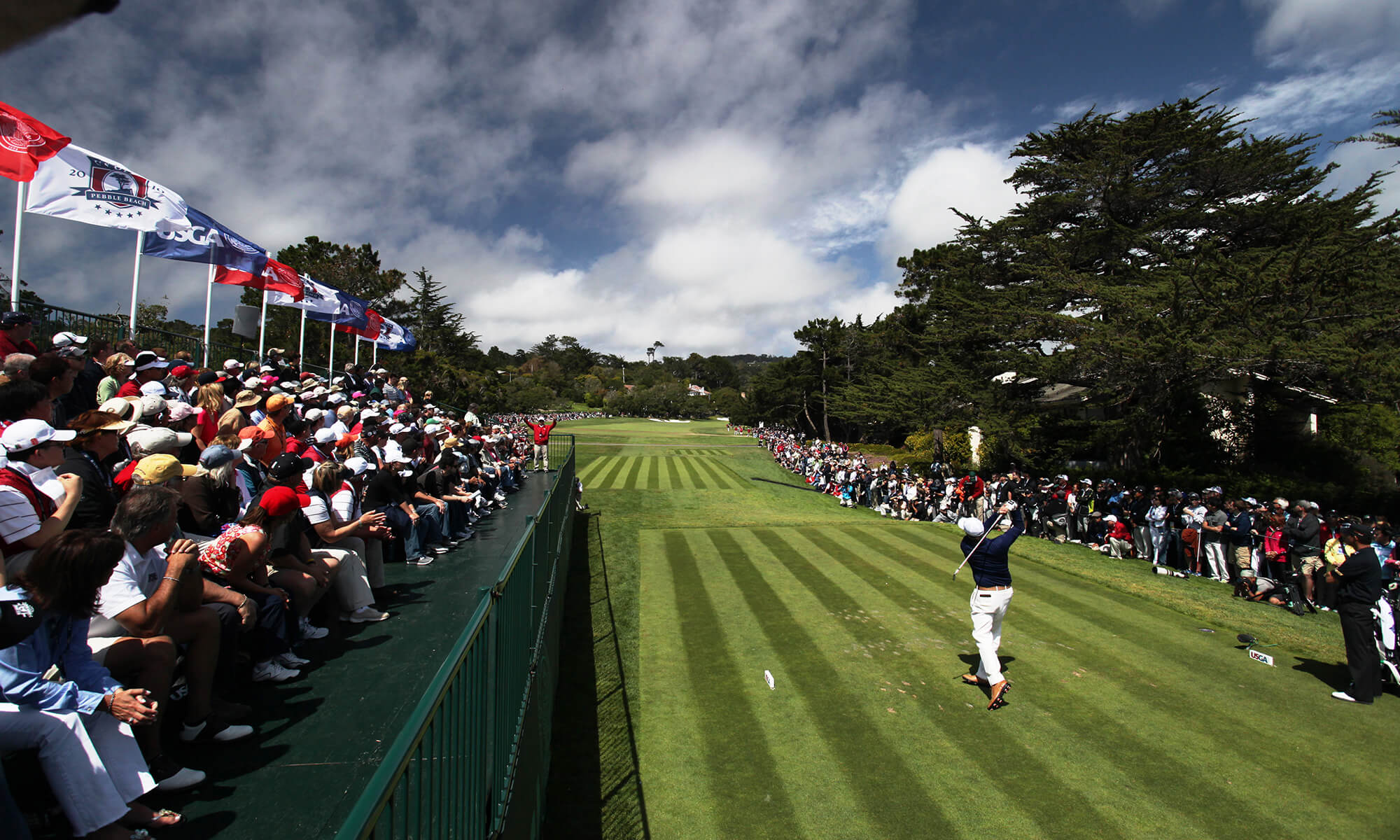 Pebble Beach was a fantastic examination in 2010, with a scrum of the game's best players — from Tiger Woods to Phil Mickelson to Ernie Els — duking it out. Eventual champ Graeme McDowell bested the bunch with a championship total of even-par.
But nine years is a long time in today's game, with exploding driving distances and a new crop of fearless players. In 2010, Pebble Beach played 7,040 yards as a par-71. Last year at Erin Hills, the setup topped 7,800 for three of the four rounds. Will there need to be any additional adjustments for 2019?
"We'll learn a lot by how the amateur players choose to play Pebble Beach, and we'll use it to our advantage in 2019," says Kimball. "We have some opportunities to try some things and make sure they're still reasonable eight years after Graeme McDowell won."
2. THE USGA IS DYING TO USE THE RESTORED 10TH TEE BOX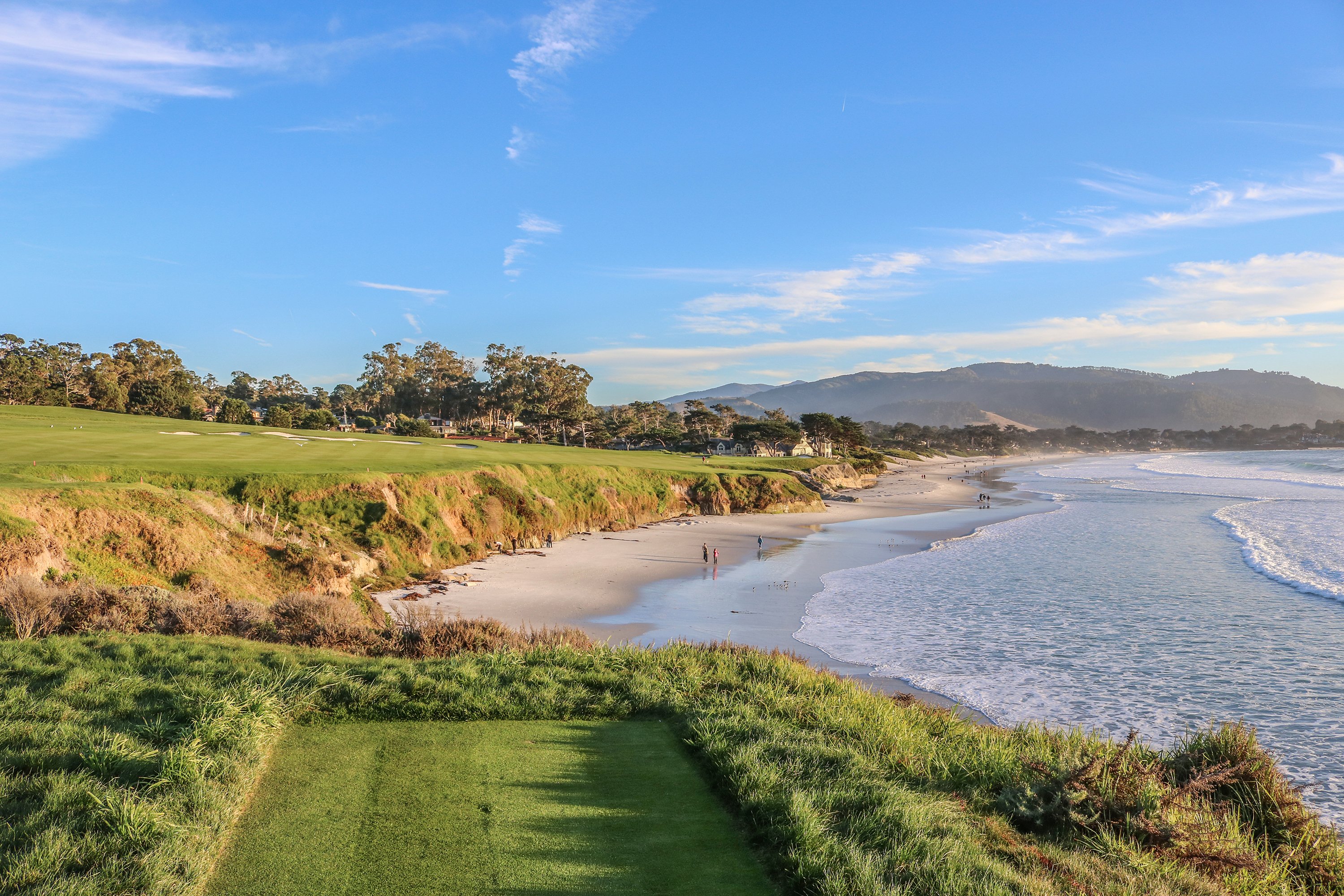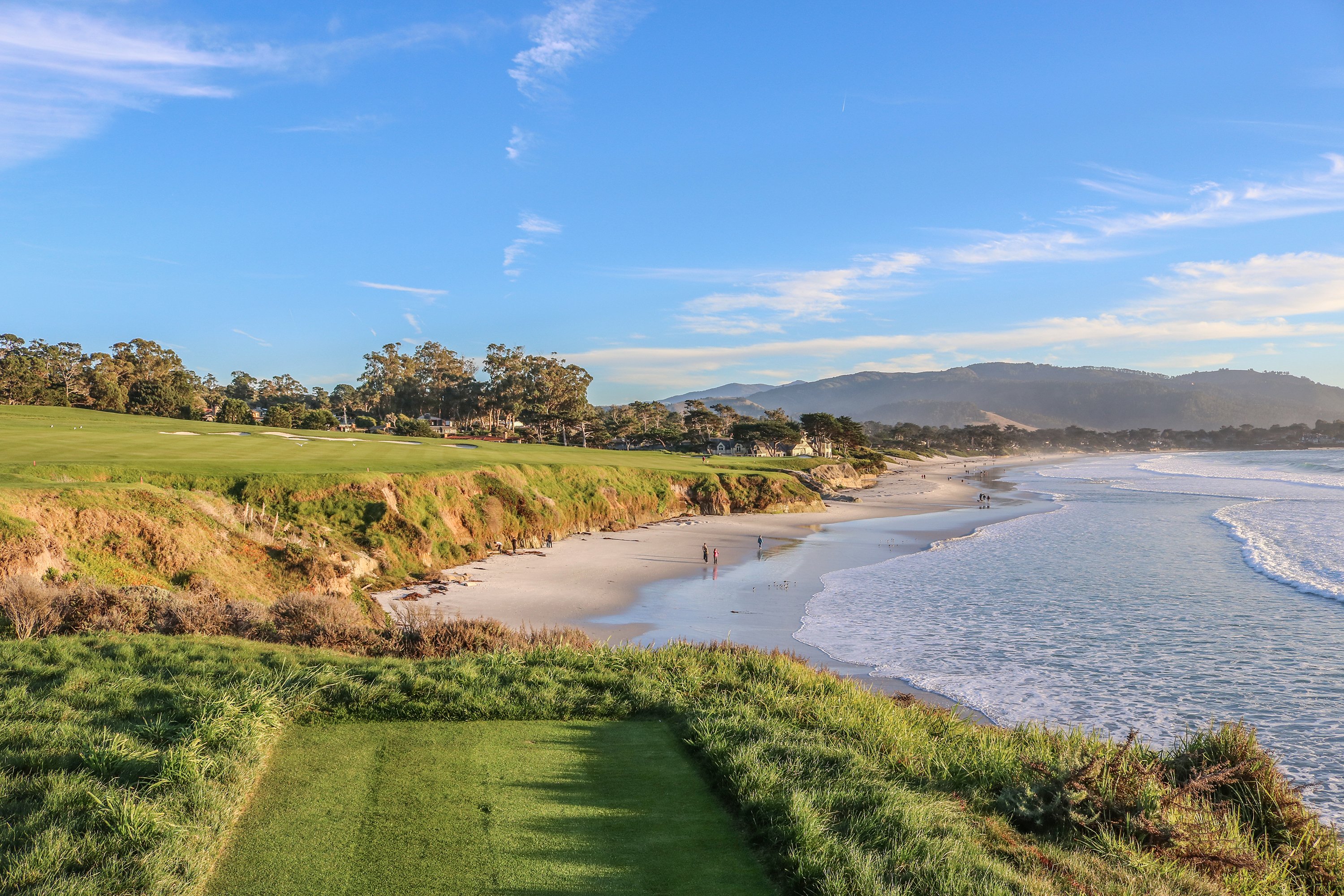 Kimball was thrilled when Pebble Beach Director of Golf Course Maintenance Chris Dalhamer showed off a restored 10th tee box, which pops up just to the right of the ninth green.
"We will likely use it for a lot of the rounds in match play, which will be a neat view for players to experience," says Kimball, who estimates the short dog-legging par-4 measures roughly 350 yards. "It's such a beautiful line. You're looking right down the beach. I think there are some players who will be in the field who can drive the green."
And Kimball doesn't see using the restored tee strictly for match play. It could be in play for the U.S. Open.
"We want to get a feel for what players will do," Kimball says.
Three-time Major winner Jordan Spieth was asked his thoughts when he first saw the restored tee box in 2014:
"If I'm under 30 years old, I'll go for it," Spieth said. "If I grow up and I'm smart, I'll probably lay up."
Spieth will be 25 in 2019.
3. THE FAIRWAYS WILL BE WIDER, BUT THE ROUGH WILL ALSO BE LONGER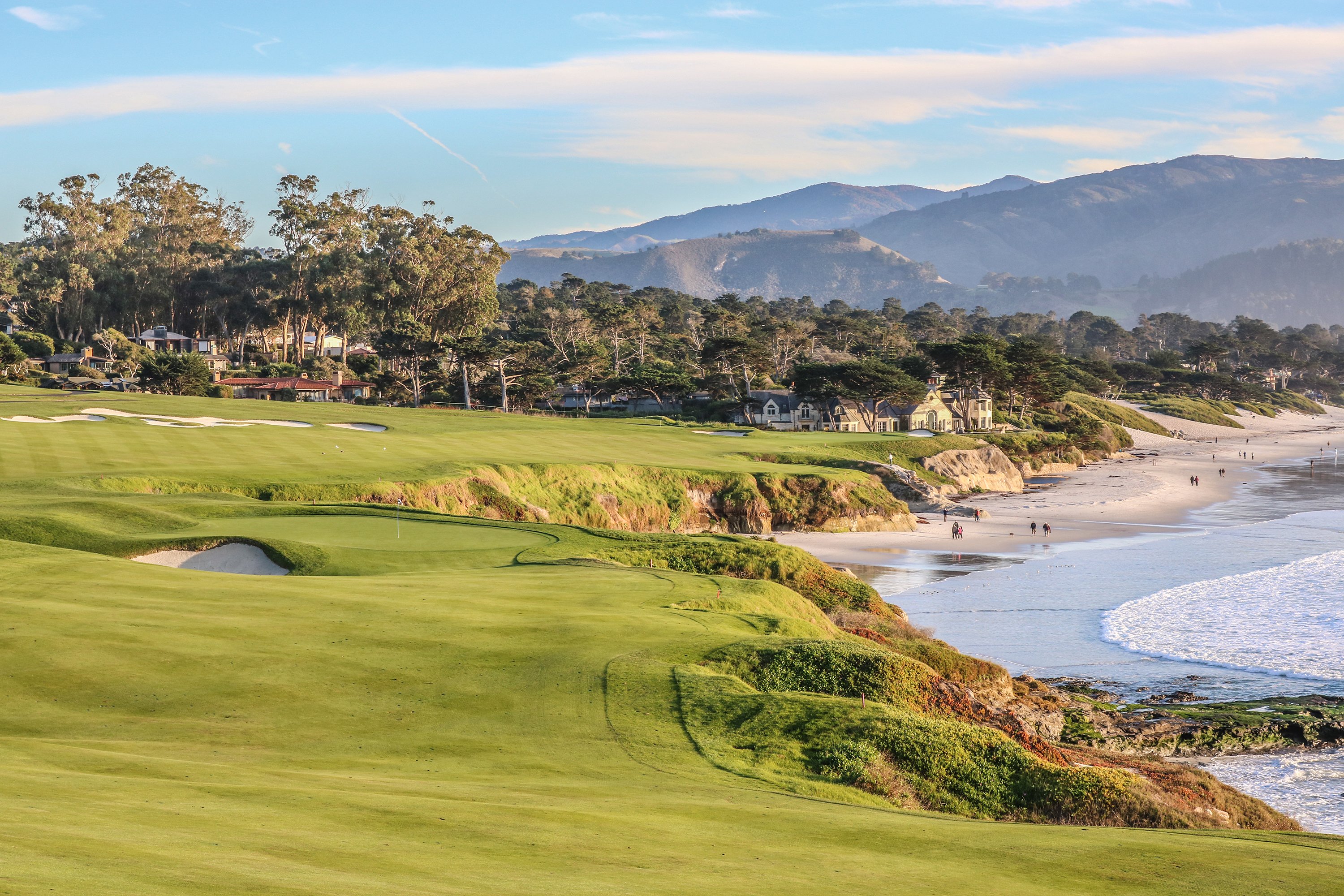 The fairways will be kept the same width that the PGA TOUR plays them during the annual AT&T Pebble Beach Pro-Am, but you will not want to miss them.
"We're playing a wider Pebble Beach for the U.S. Amateur than the U.S. Open, but we don't feel the need to make the rough easier," says Kimball. "It's a match play championship. When it's me vs. you, you can let the rough go a little crazier because it's not about a score."
The fairways will still be tougher to hit than they are in February because they'll also be running firm and fast in August.
"We'll be able to show off Pebble in a different way that you may not see year-over-year on the PGA TOUR or PGA TOUR Champions," Kimball says.
4. KEEP AN EYE ON NEW HOLE LOCATIONS NOT PREVIOUSLY POSSIBLE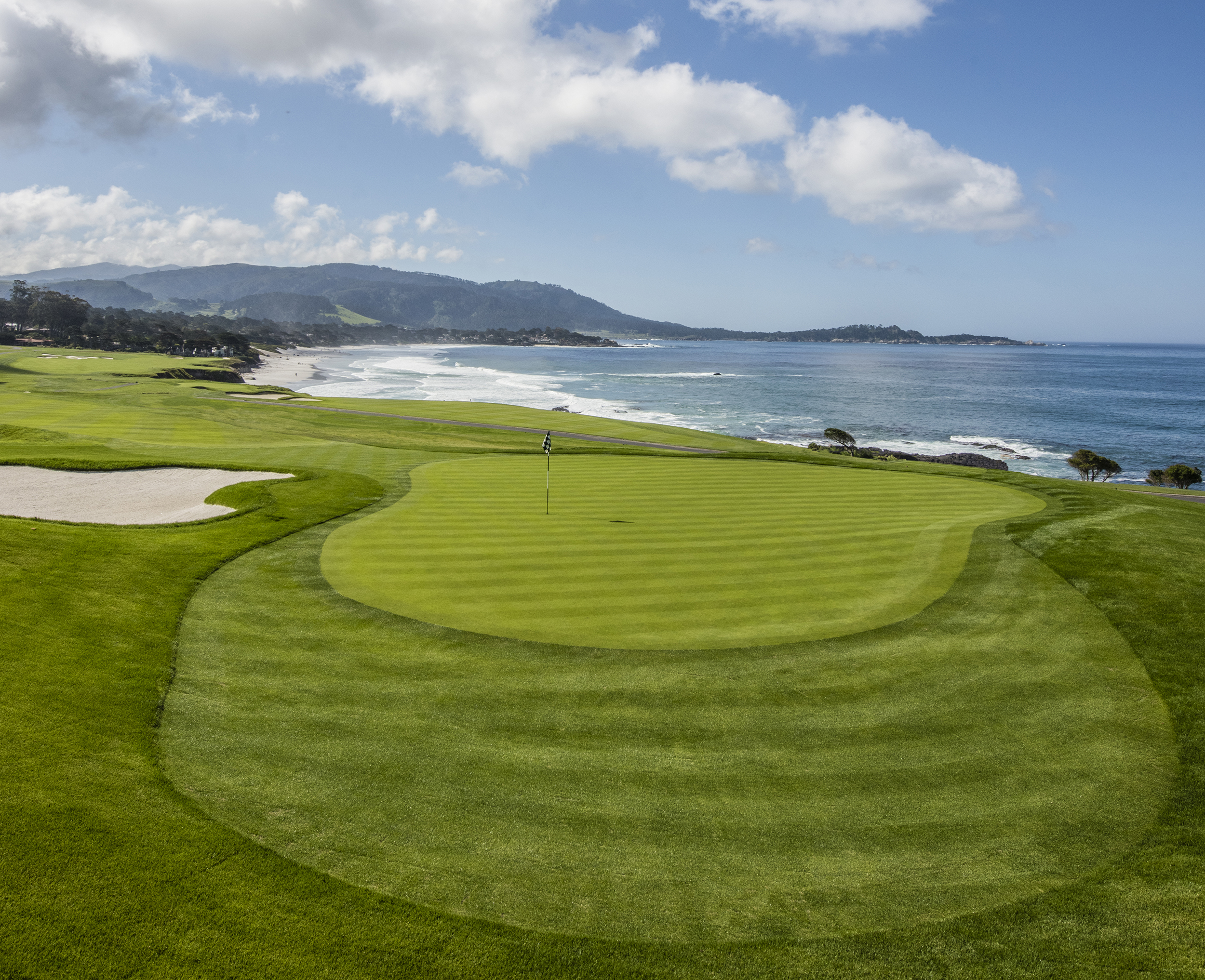 Pebble Beach has restored four greens since the 2010 U.S. Open — Nos. 9, 13, 14 and 17 — with the primary purpose of increasing hole locations when the putting surfaces are running at Major Championship speeds.
"With green speeds increasing, we had lost a few pin placements over the years," says Dalhamer. "We reclaimed them with these restorations."
Most notably, there will be the opportunity to place the pin on the right half of the 13th and 14th greens.
"The green speeds will be very similar to the U.S. Open," says Kimball. "We're targeting the 12.5-13 speed (on the Stimpmeter). The game's best amateurs can handle that. We'll get a good look at some of the new hole locations."
5. SPYGLASS MIGHT PLAY TOUGHER THAN PEBBLE BEACH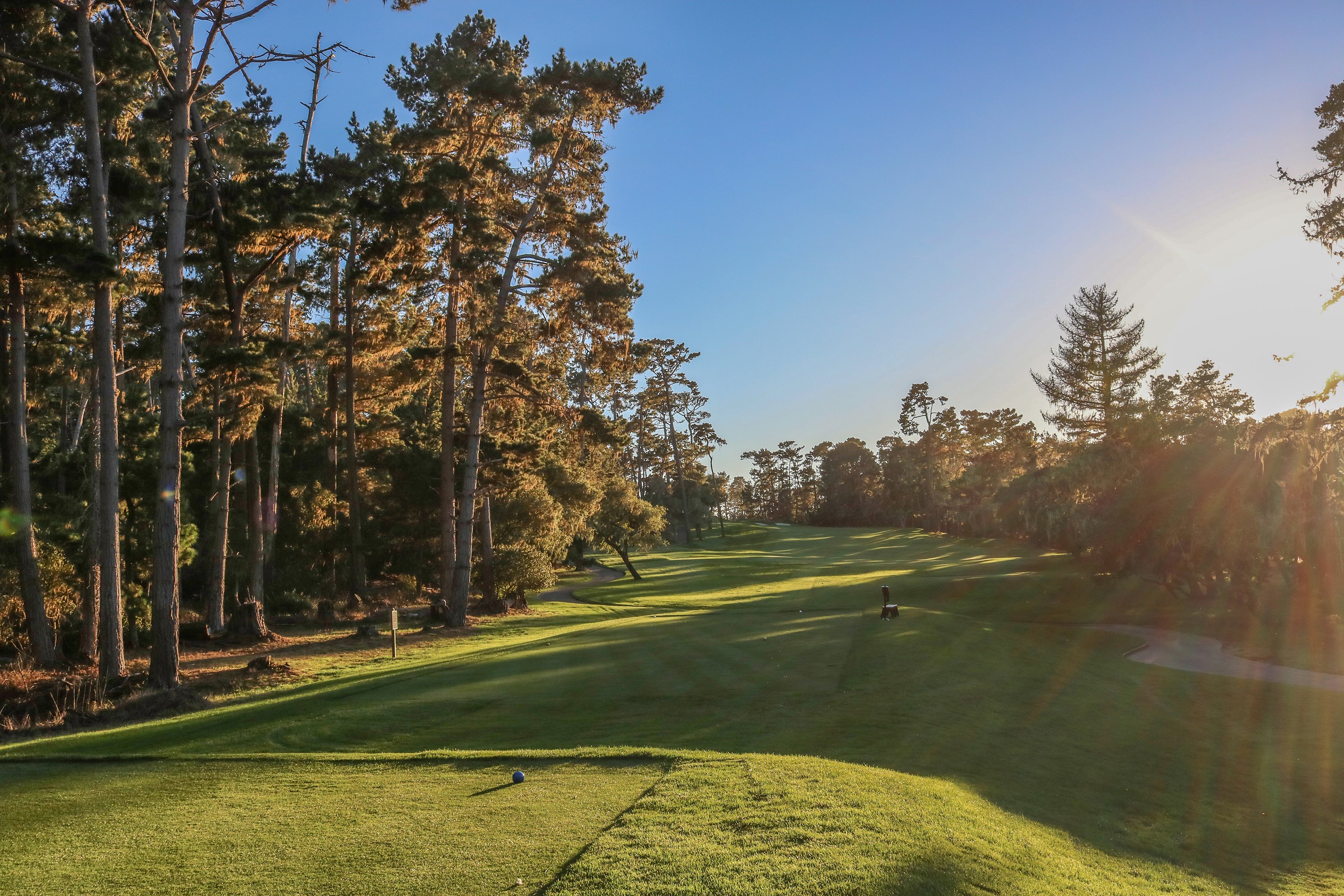 Spyglass Hill co-hosted stroke play during the 1999 U.S. Amateur, and it made a lasting impression.
"Everyone said Spyglass was really, really tough," noted Kimball. "It's a great complement to Pebble Beach."
Don't be surprised if Spyglass Hill plays tougher than Pebble Beach during stroke play. Along with Spyglass Hill's well-earned reputation as one of golf's toughest tests, the setup will be more aggressive. The field only plays Spyglass Hill once, while Pebble Beach will host competition for an additional five days.
"It's likely you'll see Spyglass pushed on the front end a little harder than Pebble Beach," says Kimball. "It will be at its peak when stroke play starts on Monday."
---
Facebook Conversations