Pebble Beach Resorts is proud to present a brand new addition to our collection of inspiring meeting venues — The Fairway One Meeting Facility at The Lodge.
Planning a meeting? Here's what you should know about this specially designed location that is outfitted with:
The 2,500-square foot Fairway One Room
An 800-square foot reception space
A 700-square foot boardroom
A full, state-of-the-art kitchen
A 2,000-square foot terrace overlooking the famed first fairway at Pebble Beach Golf Links
The 30 guest rooms and two luxurious four-bedroom Golf Cottages (each featuring a posh 1,000-square foot living room) are also available for groups interested in a complete buy-out of Fairway One at The Lodge.
Ready for a tour?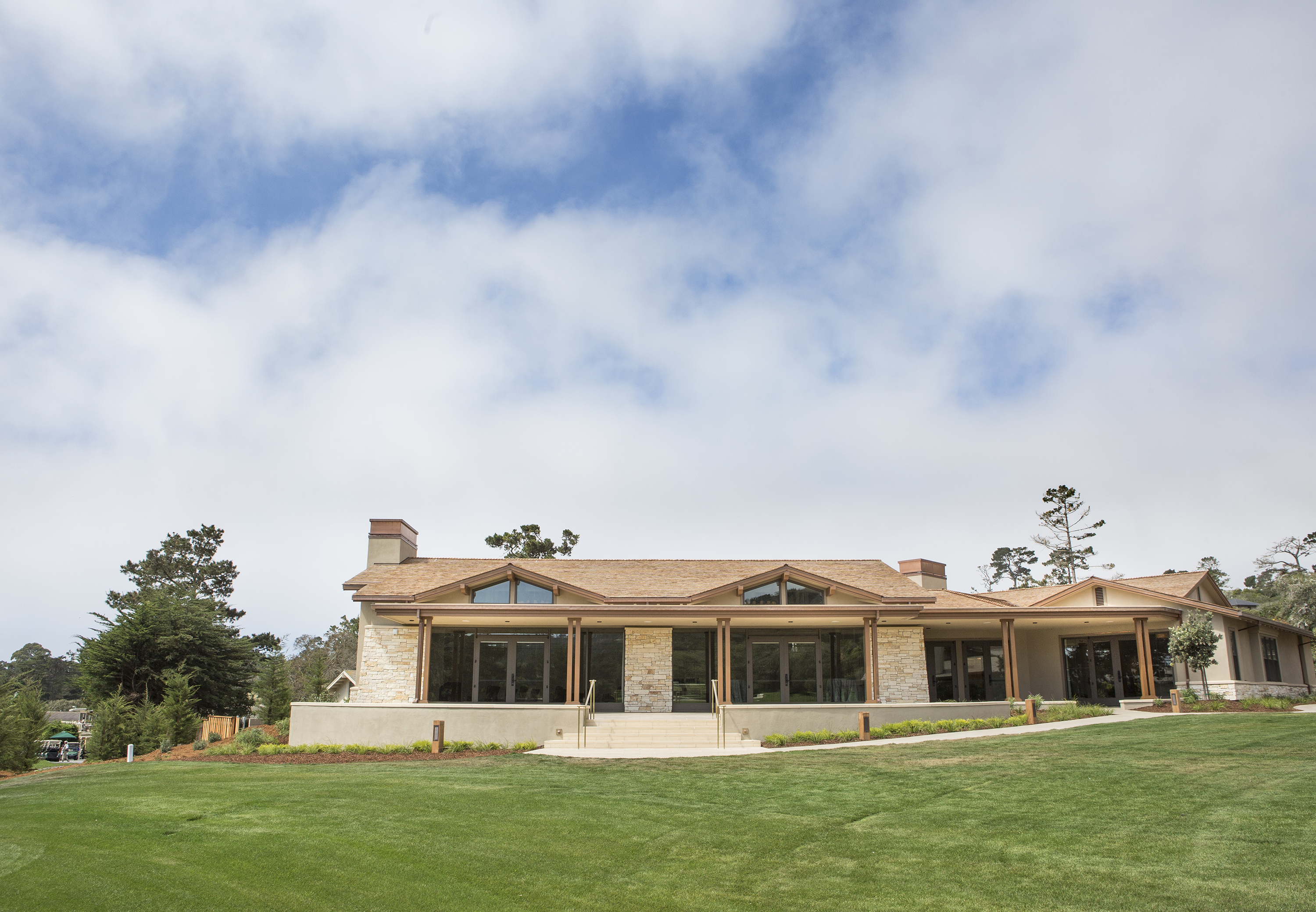 THE FAIRWAY ONE ROOM — 2,500 SQUARE FEET, 225 CAPACITY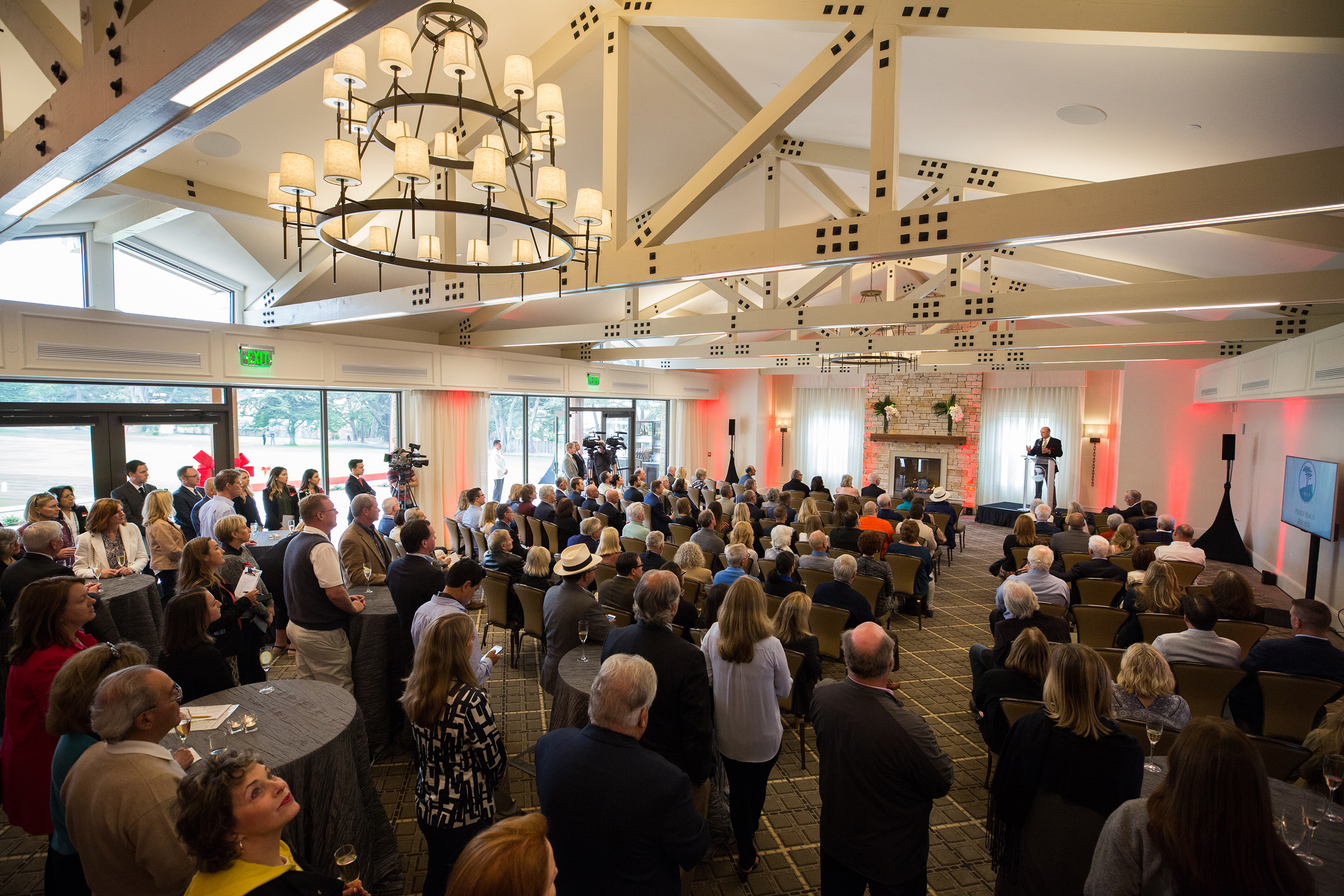 Our biggest space can comfortably accommodate 225 guests for keynote presentations, and has full on-site audio-visual support from our in-house Production Services team.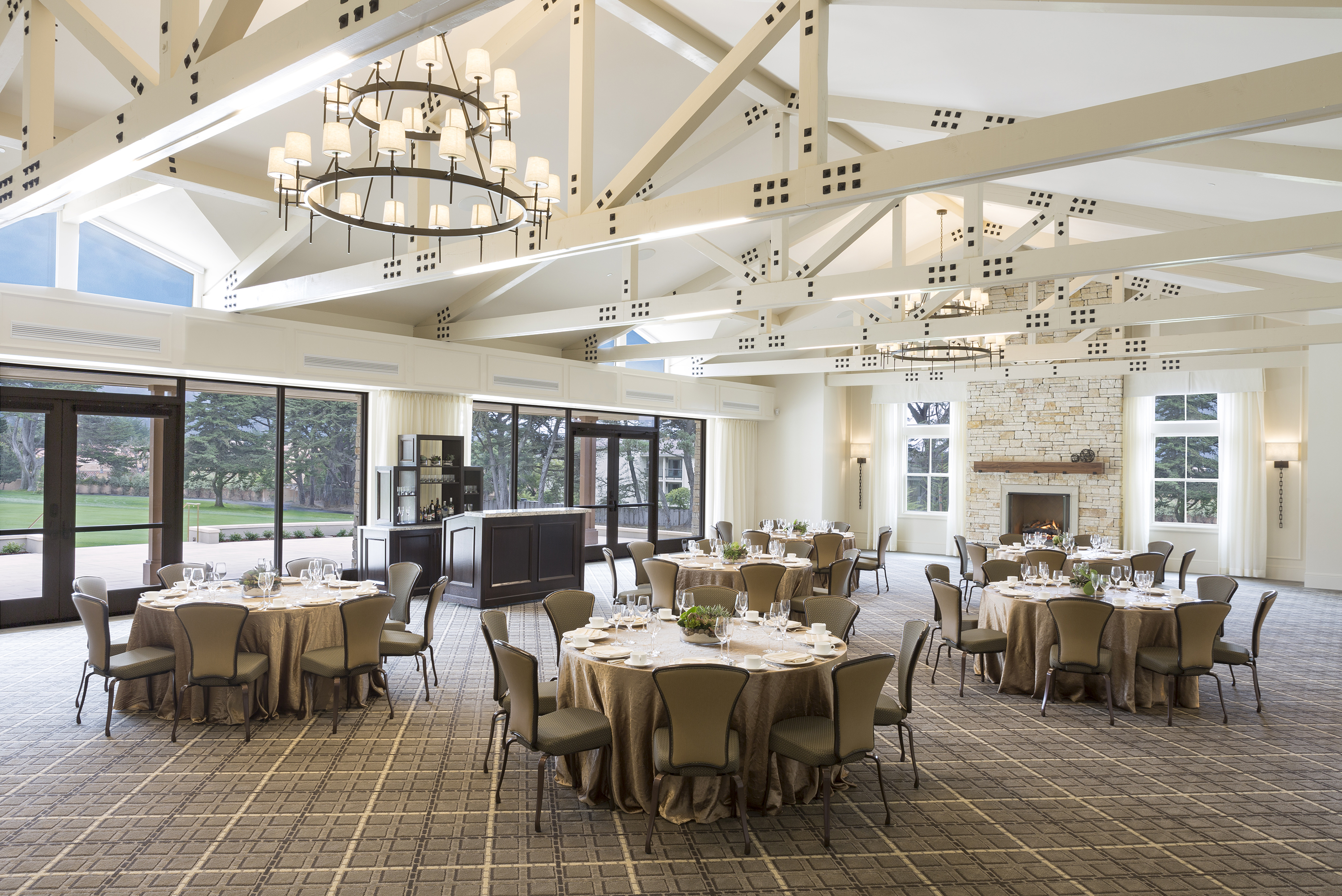 The room is flooded with natural daylight thanks to vaulted ceilings and expansive windows, which showcase the stunning first fairway at Pebble Beach.
The Fairway One Room is also a spectacular setting for dinners. It can elegantly seat 190 guests and serve up world-class culinary and mixology experiences thanks to its access to a full, cutting-edge kitchen.
FAIRWAY ONE TERRACE — 2,000 SQUARE FEET, 225 CAPACITY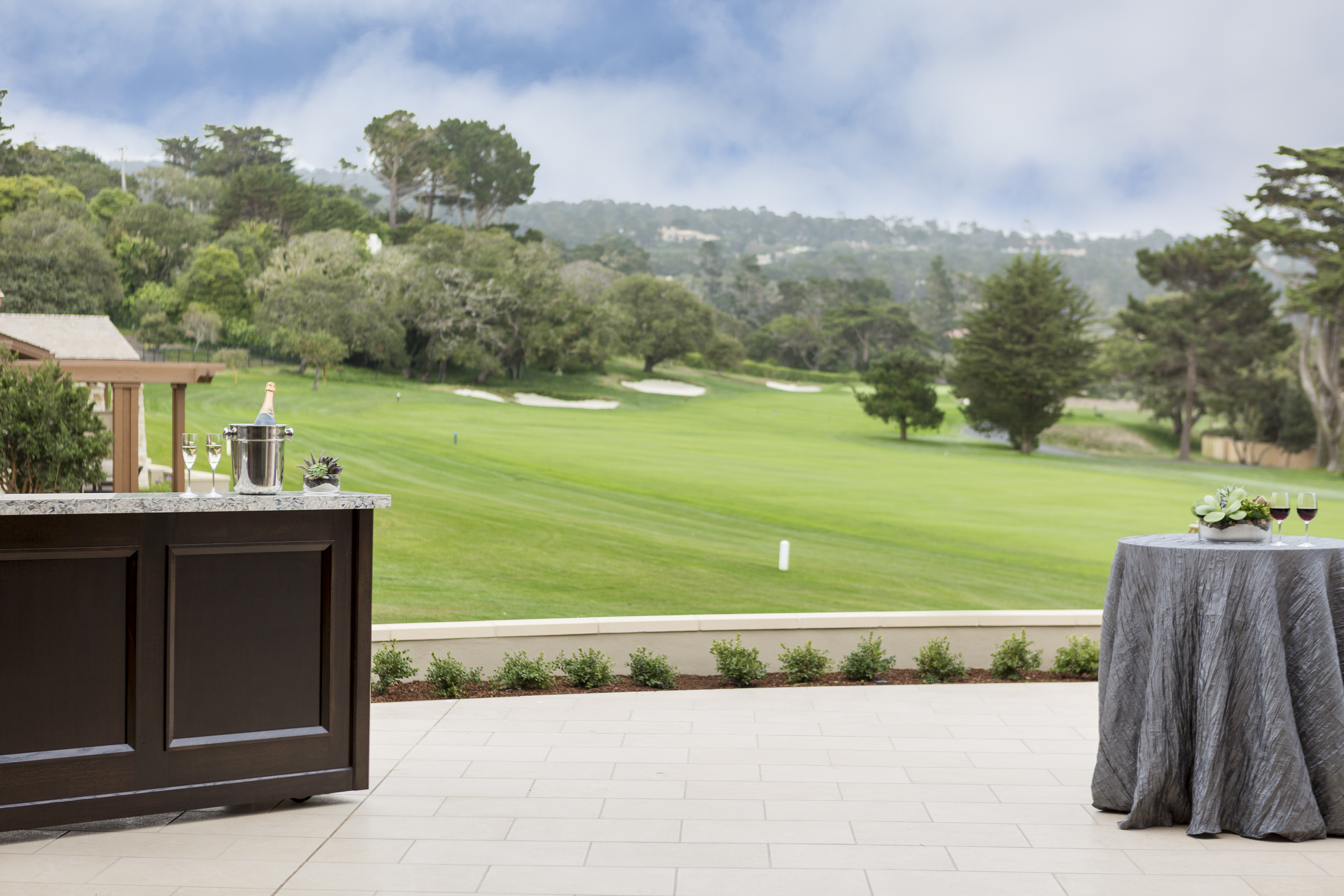 On the other side of those floor-to-ceiling windows is an open terrace and sprawling lawn that unveils an intimate view of the first fairway at Pebble Beach. Step out of the Fairway One Room for a refreshment break between meetings, or relax and unwind with some pre-dinner cocktails.
FAIRWAY ONE BOARDROOM — 700 SQUARE FEET, 65 CAPACITY
This flexible and spacious room can be set up for anything from an executive meeting to the intimate gathering of your choice.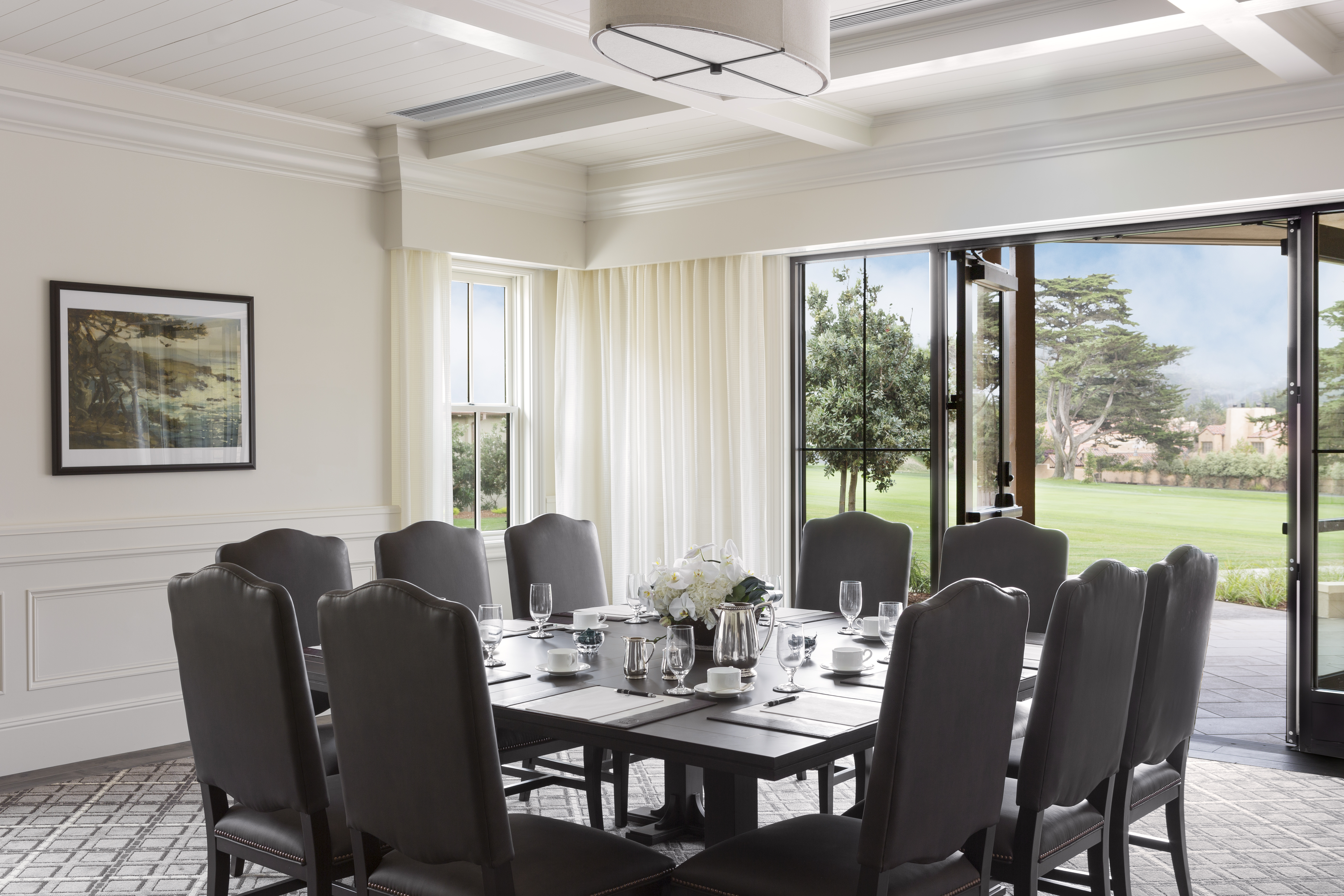 FAIRWAY ONE PRE-EVENT SPACE — 800 SQUARE FEET, 80 CAPACITY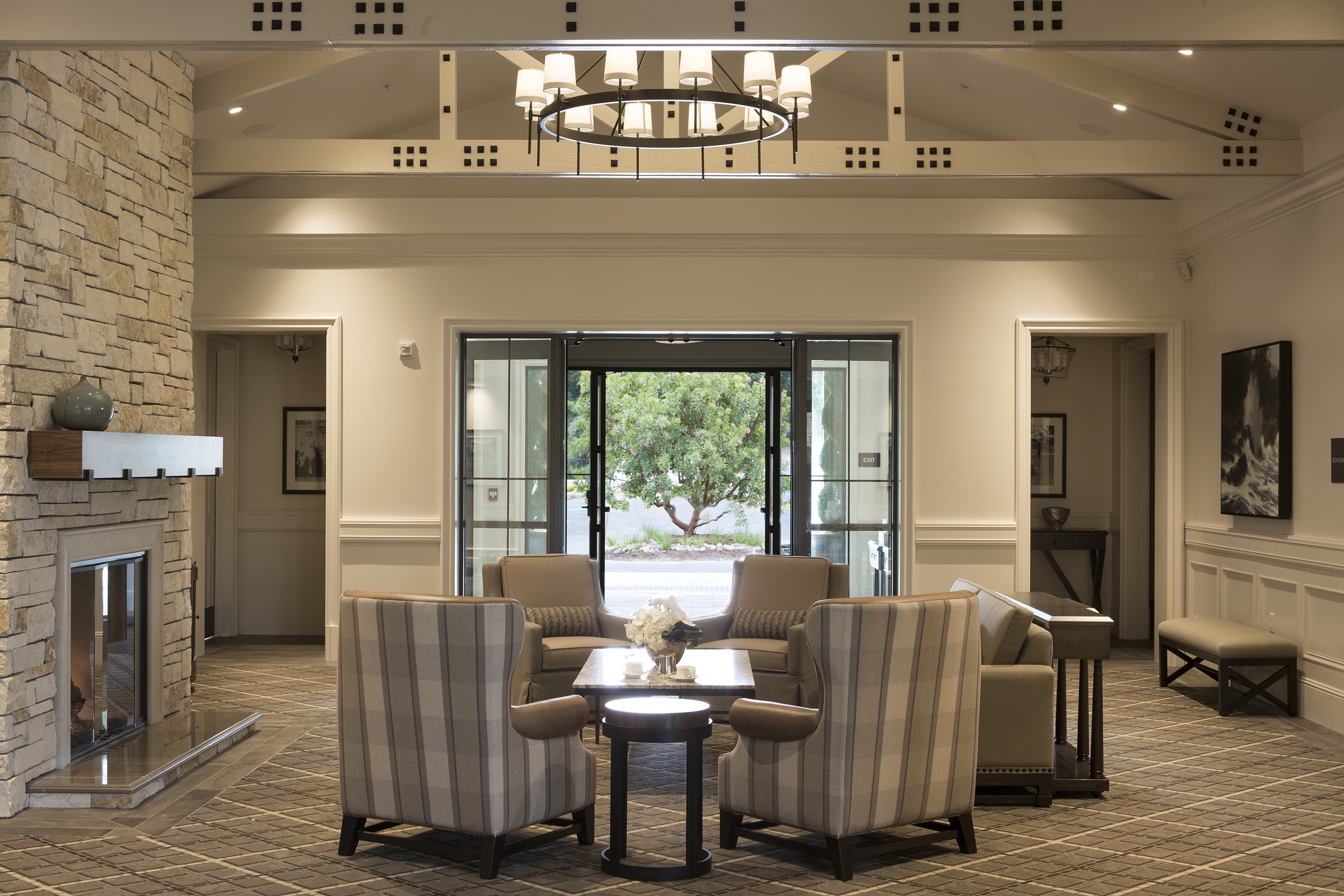 Gather around a fire as you greet guests during a pre-dinner cocktail reception, or use this welcoming space as a hospitality lounge during an exclusive buyout of the entire Fairway One Facility.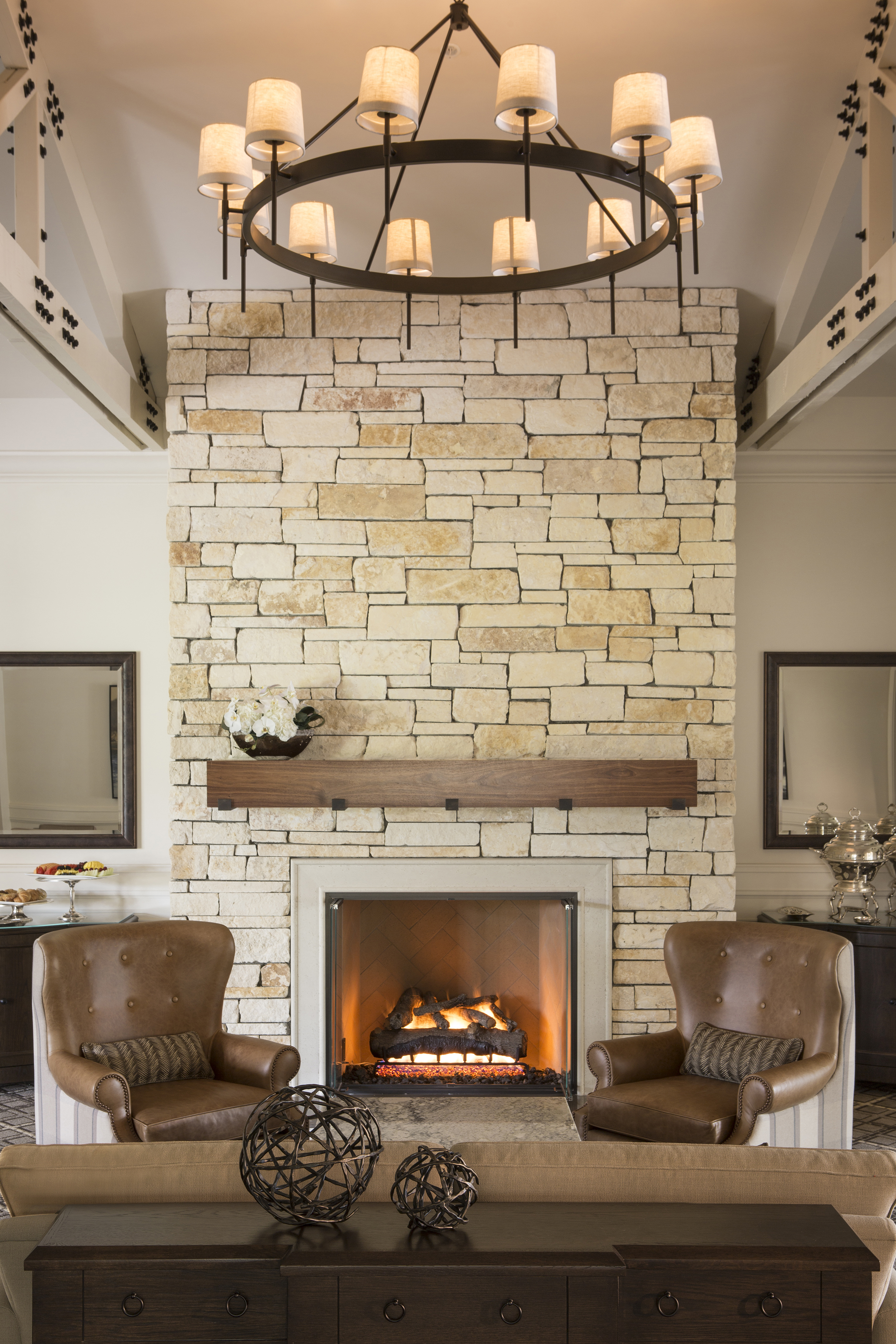 Can you see your group here? Submit a Meeting Request today!
---
Facebook Conversations