At the heart of the new Pebble Beach app experience is a detailed illustrated map showcasing The Lodge at Pebble Beach, The Inn at Spanish Bay and the resort's golf courses.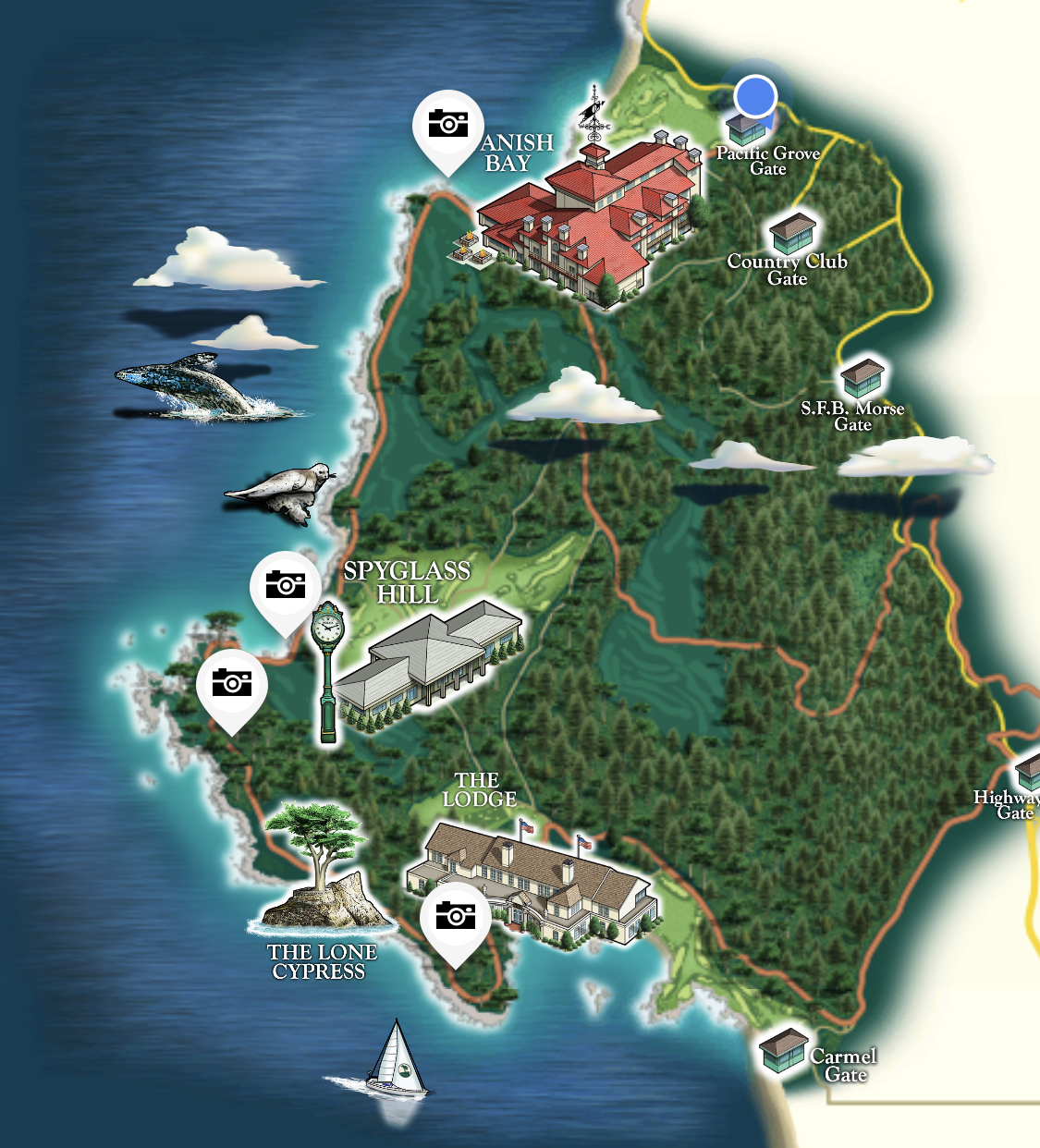 Ready for Where's Waldo, Pebble Beach edition?
Pinch into the Pebble Beach Visitor Center and spot the orange umbrellas and Adirondack chairs lining the patio
Check out the Beach Club logo in the kids' pool
Find the otter playing off the 18th hole at Pebble Beach Golf Links
Zoom into the deer roaming Spyglass Hill
Uncover the bagpiper playing for a crowd
And much more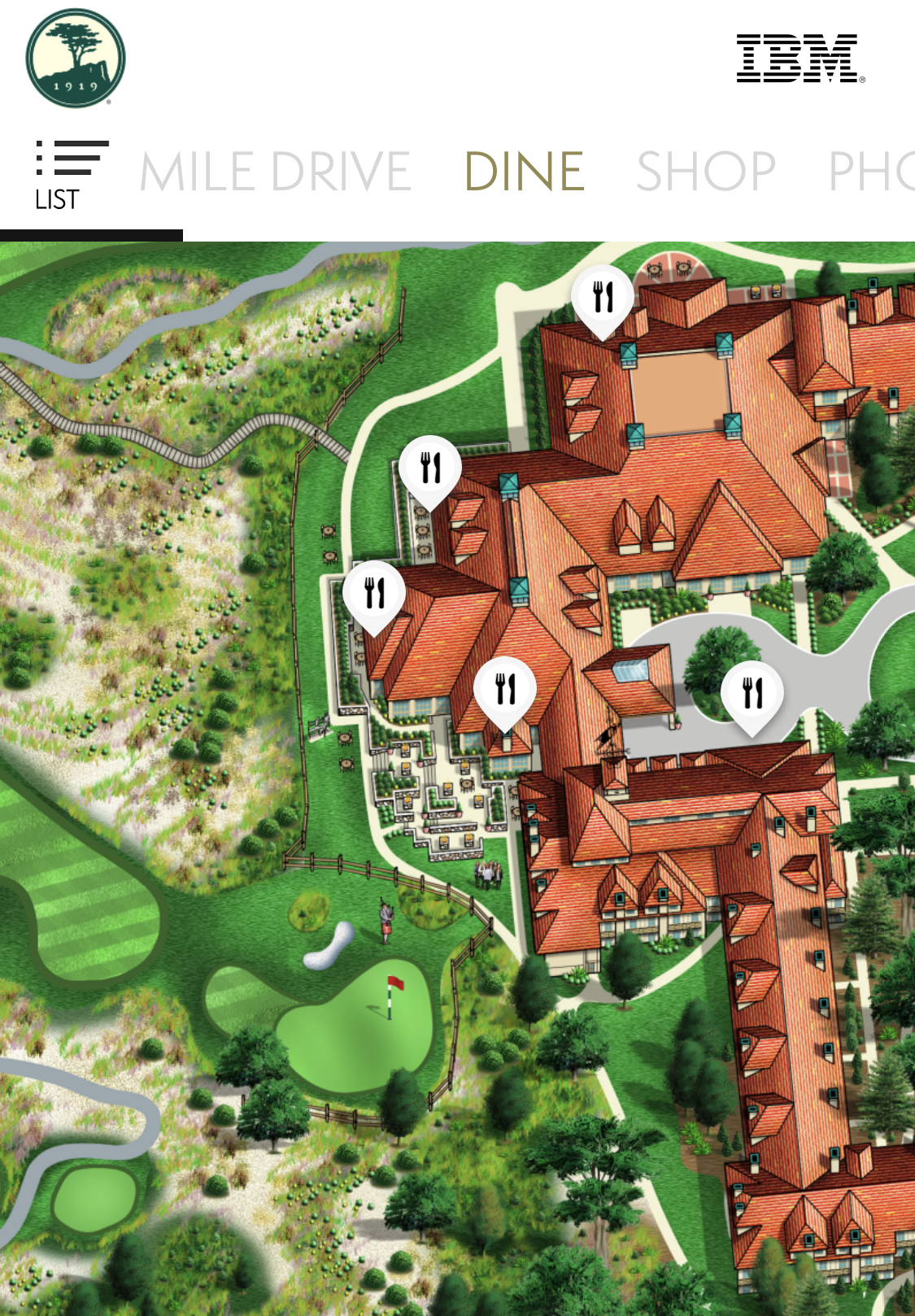 The Pebble Beach app is free to download. On your phone? Click one of these buttons to get it now:
Already have it on your phone? Be sure to download the update that was released last month. You'll notice the refreshed look right away.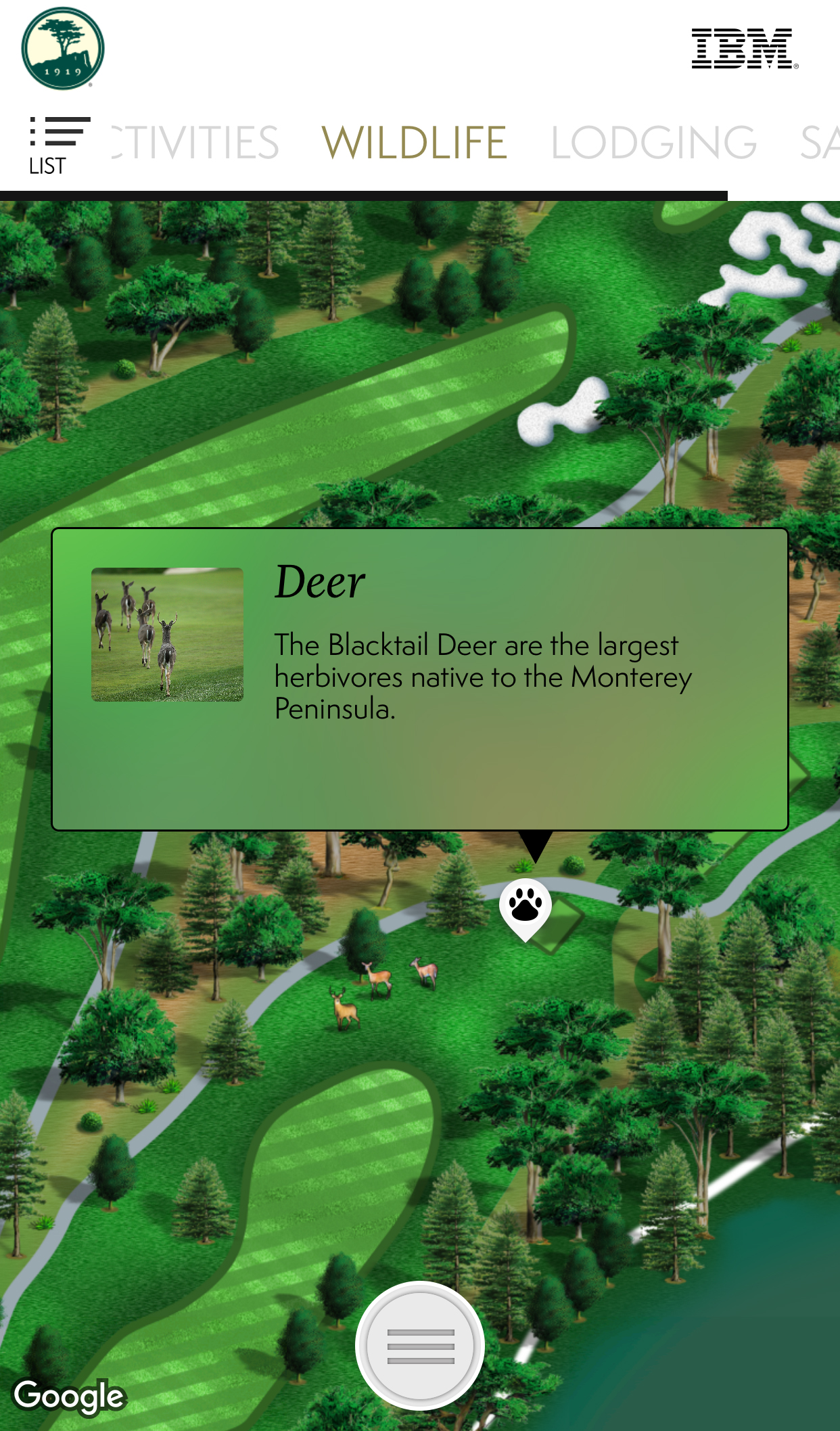 Here's what else you'll find while diving into the new Pebble Beach app:
EXPLORE PEBBLE BEACH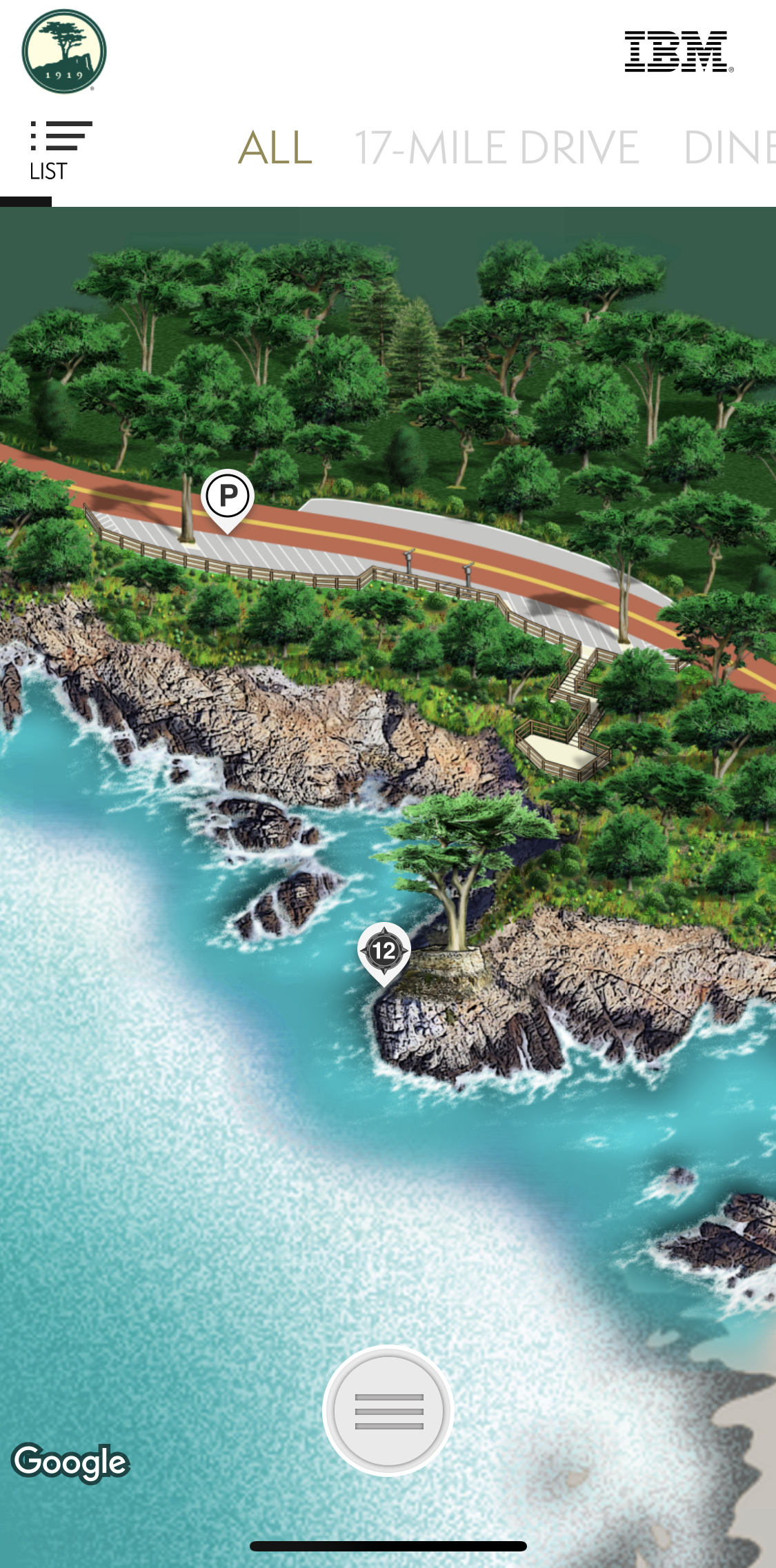 We partnered with IBM to redesign the new Pebble Beach app so that the map is the center of your experience. A blue dot indicates your real-time location when you are on property.
Planning your trip to Pebble Beach or wishing you were here? There's still plenty to explore:
DISCOVER ALL THE AMENITIES AVAILABLE TO YOU AT PEBBLE BEACH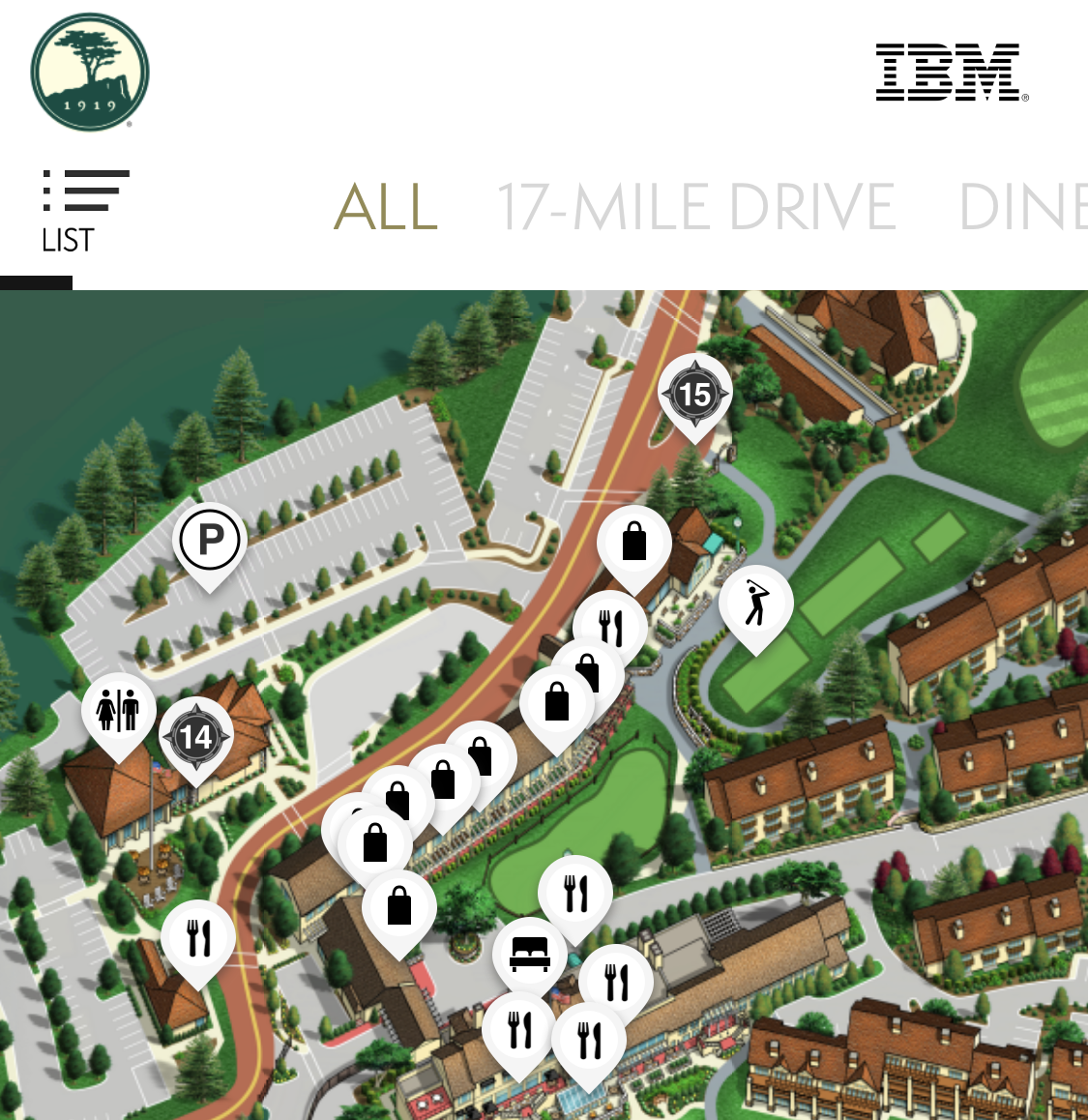 We have created more than 10 types of amenities for you to sift through, and plotted nearly 150 points of interest on our illustrated map. You can also sort through them in a list view. Learn more about:
Each of the 17 stops on 17-Mile Drive
Shopping at the Resort
Every dining option available
Great spots to take the perfect Instagram pic
All eight golf courses in Pebble Beach
The 40 miles of hiking trails coursing through the Del Monte Forest
The six spectacular beaches in Pebble Beach
How to find the nearest restroom
Spa services
The location of meeting rooms and event spaces
Activities such and biking, kayaking and tennis
The unique wildlife you'll see during your stay
The accommodations available at Pebble Beach Resorts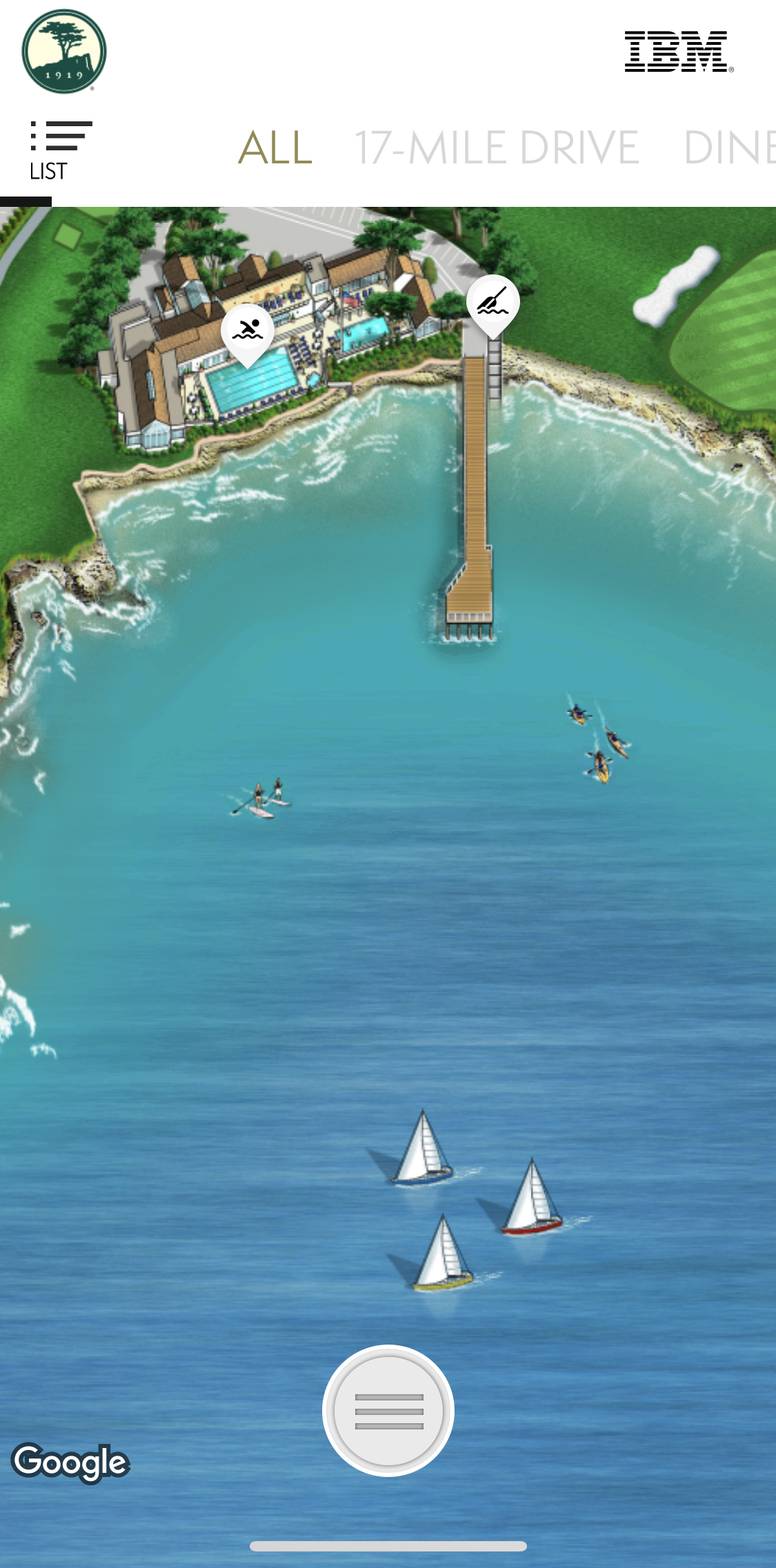 Each point of interest has a detailed description, with the ability to visit a website, see a menu, get directions or call when applicable. We've also added pro tips to each destination to share some local's knowledge.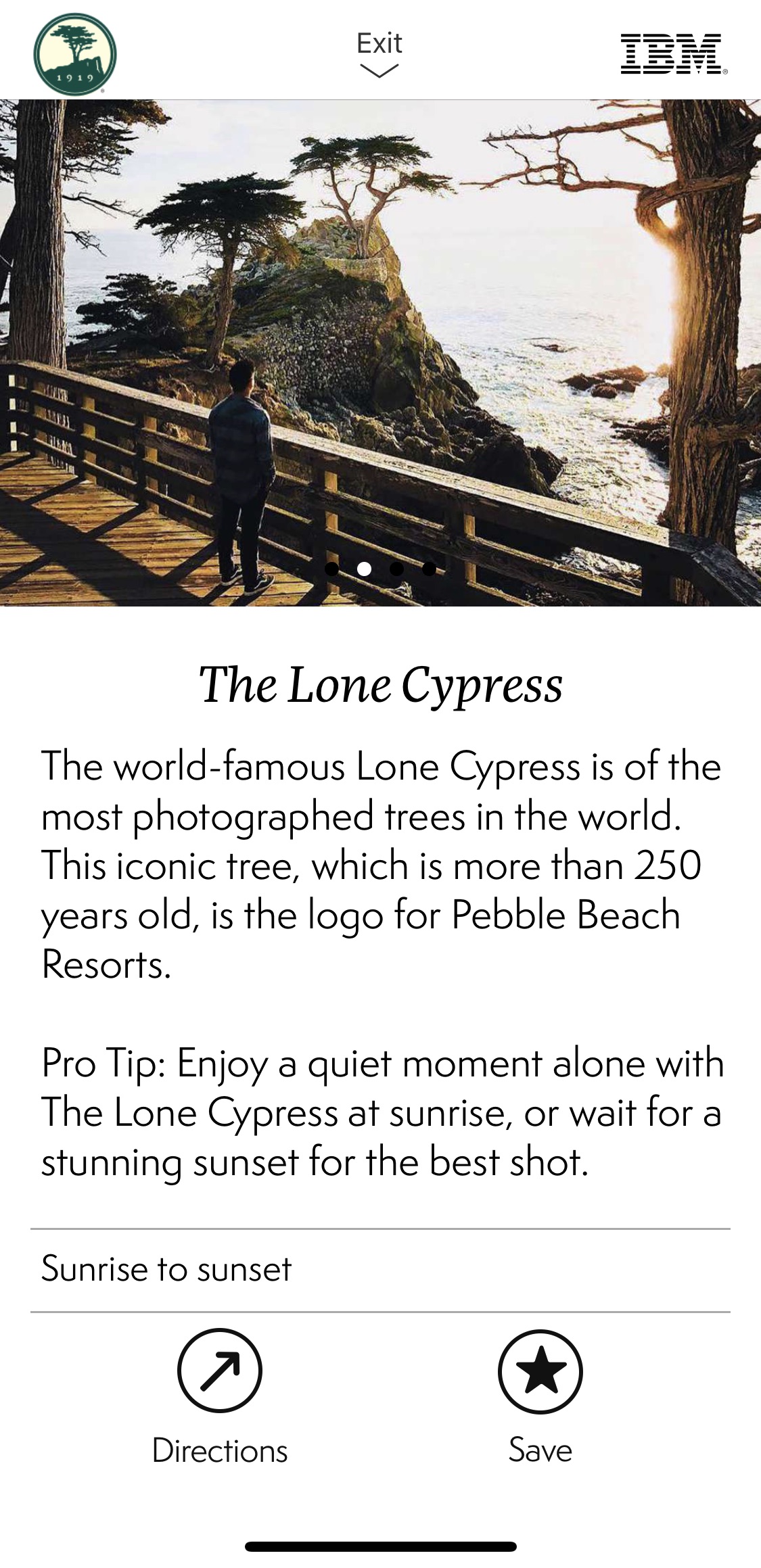 A LOOK AT WHAT ELSE IS IN THE APP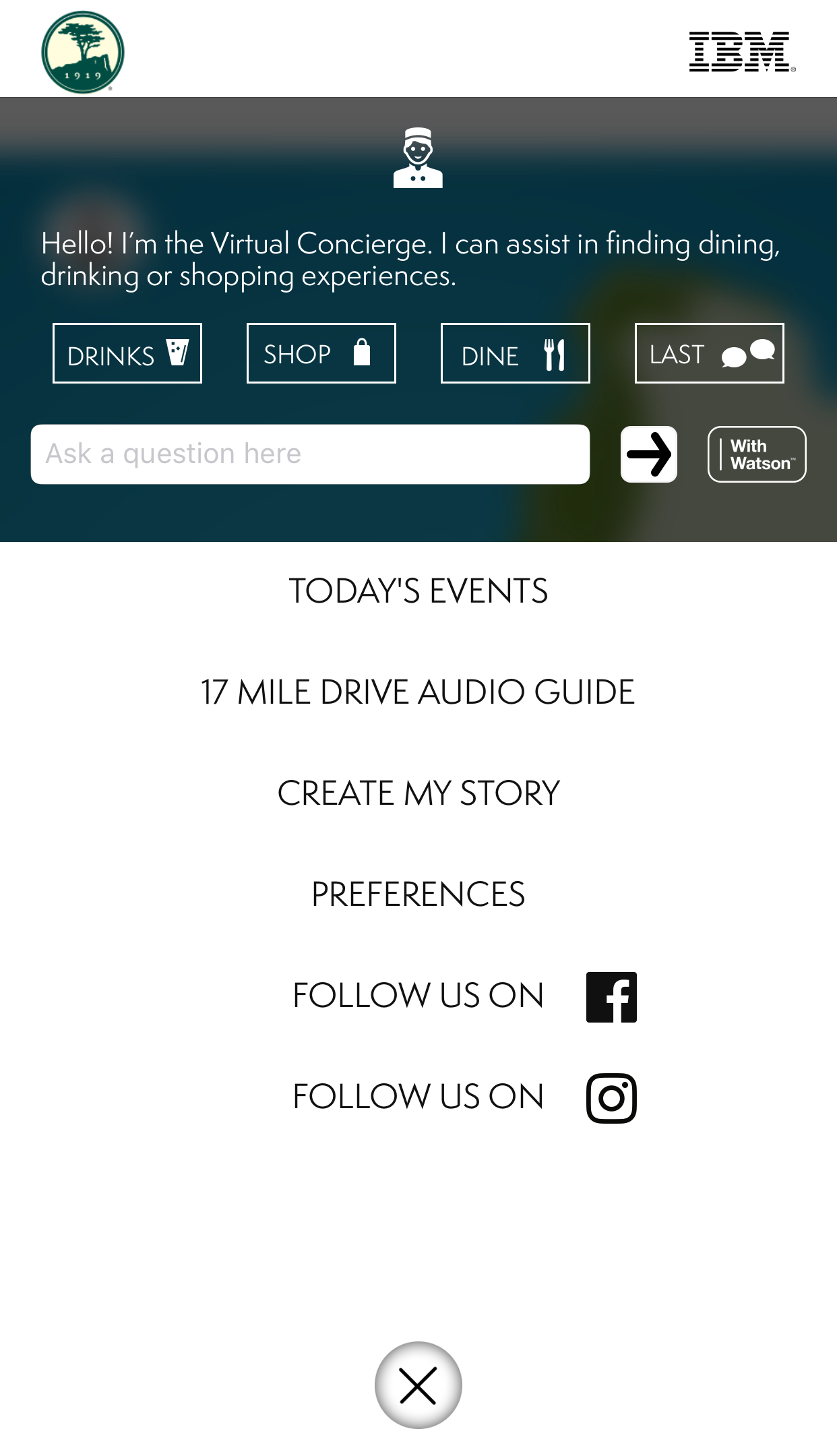 You can also:
Type in quick questions about shopping and dining for recommendations from our Virtual Concierge
See our upcoming events at the resort and add calendar reminders to your device
Listen to an audio guide as you travel 17-Mile Drive
Ready to explore Pebble Beach? Download our app now!
---
Facebook Conversations