For the first 71 U.S. Opens, no public-access course had the honor of hosting our national championship. Then came Pebble Beach Golf Links.
Now we are in the midst of a U.S. Open public course renaissance. As we get ready to tee off the 117th U.S. Open on Thursday, Erin Hills marks the 10th time in the last 19 years that our national championship has been hosted by a course the public can play.
And when Pebble Beach hosts its sixth U.S. Open in 2019, that number will grow to 11 championships played at public-access courses in the last 21 years.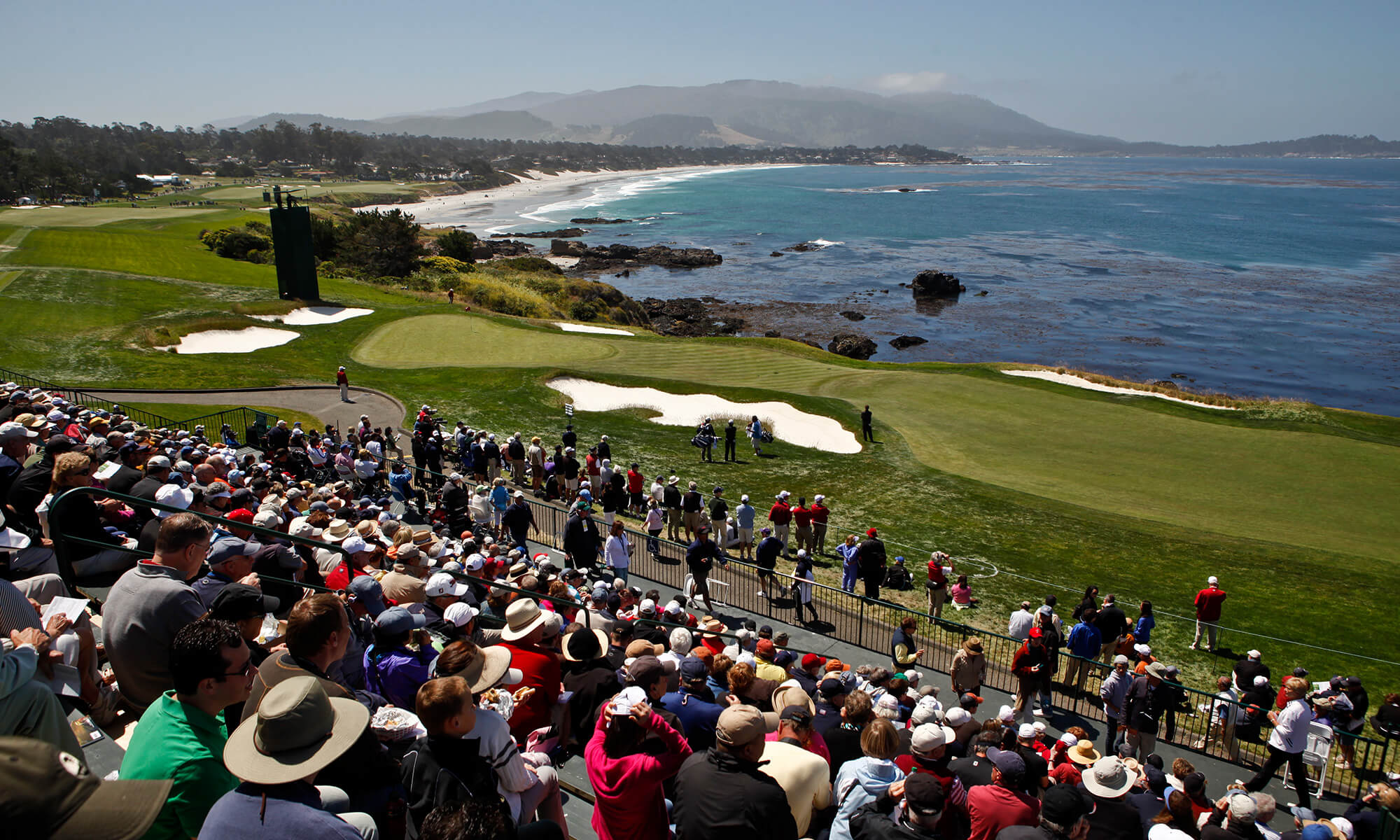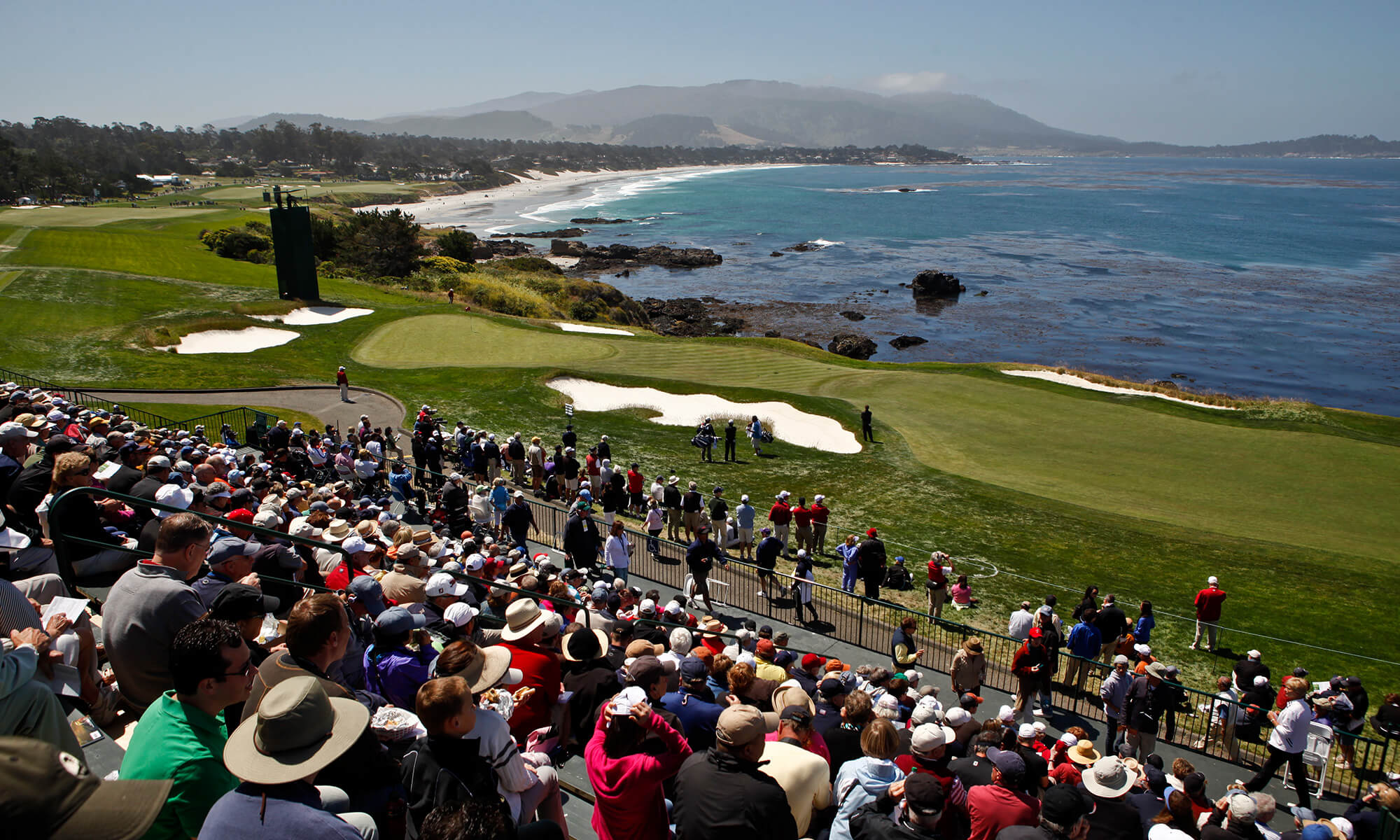 Pebble Beach was the first public-access golf course awarded a U.S. Open in 1972. Since that moment, Pebble Beach has hosted more U.S. Opens than any other course — public or private.
Dan Jenkins previewed the landmark event in his Sports Illustrated story "A U.S. Open that Could Sparkle Plenty":
There were three sound reasons why the USGA never wanted to take the risk in the past. One, it worried whether a large enough gallery could be attracted to an area (so far from a major city). Two, it worried about the absence of a legion of club members to do the dirty work, such as marshaling, parking, etc. And three, the USGA wondered if (a public) course could ever be brought into good enough condition for an Open.
The USGA's concerns about the conditioning of a public-access course were real enough that in 1963, Pebble Beach briefly became a Golf Club, open only to guests of The Lodge, residents, and members of Cypress Point Club, Monterey Peninsula Country Club and the Beach Club.
But Pebble Beach soon ditched the idea, instead inviting the USGA to host the U.S. Open on a course that was fully available to the public. An 81-year-old Jack Neville was brought back to touch up his masterpiece, while USGA Executive Director P.J. Boatwright and Sandy Tatum kept an eye on shot values for the modern pro.
Pebble Beach went on to host a U.S. Open for the ages — a duel featuring Jack Nicklaus and a hard-charging Arnold Palmer that was settled with one of the most famous shots in golf history:
Pebble Beach was awarded a second U.S. Open in 1982, and it once again delivered star-driven power, this time with Tom Watson producing the fireworks on No. 17 to topple Nicklaus:
Pebble Beach hosted three U.S. Opens before another public access course was awarded the championship. A third U.S. Open returned in 1992, with the field battling legendary winds. Tom Kite was the last man standing after a brilliant closing 72 — highlighted by this unforgettable chip-in on No. 7:
In 1999, Pinehurst No. 2 became the first public-access course other than Pebble Beach to host the U.S. Open. The very next year, the U.S. Open celebrated its centennial championship by returning to Pebble Beach for a fourth time. Tiger Woods punctuated the momentous occasion with one of the greatest performances of all time, lapping the field by a record 15 shots.
"It's great when a U.S. Open is played on a public course," Woods told Golfweek. "That's where I learned to play and it has special meaning to me. I won my three U.S. Opens on public courses, and it just feels different. The crowds are outstanding and really into it, and there's a lot of excitement."
As we tee off this week's U.S. Open, Erin Hills will become the the sixth public-access course to host golf's national championship. The full list:
Pebble Beach (1972, 1982, 1992, 2000, 2010, 2019)
Pinehurst No. 2 (1999, 2005, 2014)
Bethpage Black (2002, 2009)
South Course at Torrey Pines (2008, 2021)
Chambers Bay (2015)
Erin Hills (2017)
Enjoy the championship! We can't wait to be a part of it again in two years, when Pebble Beach celebrates its own Centennial!
---
Facebook Conversations