You can now build your own Bloody Mary at Gallery Cafe! But the choices are challenging:
Vodka or Tequila?
Should you pair that with a zesty mix, or one that's smokey and spicy?
How exotic should you want to get with the garnish and flair?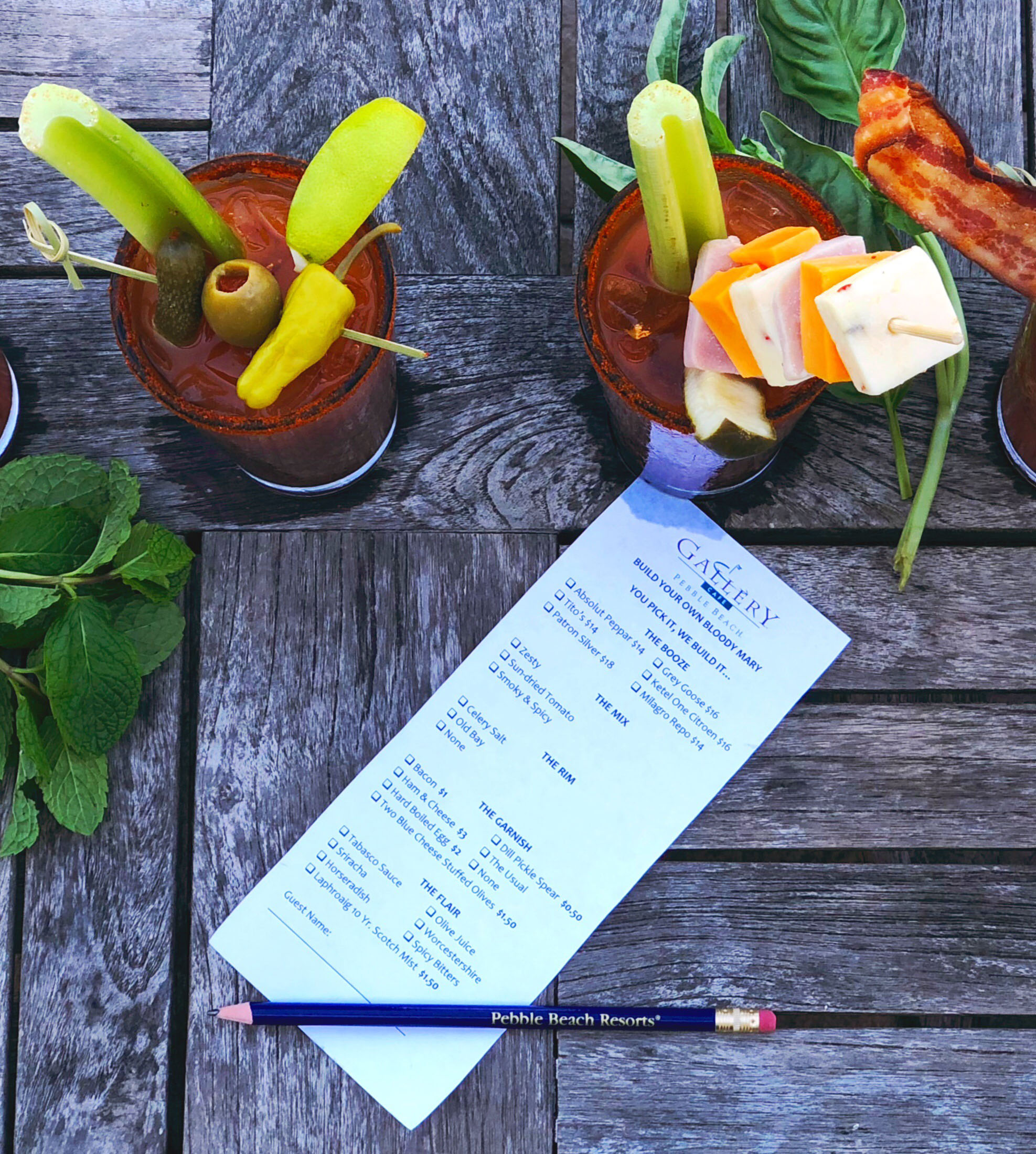 Our advice? Experiment and have fun. Tempted to garnish your Bloody Mary with ham and cheese, or a hard-boiled egg? Go for it!
Our beverage team has designed an eclectic and creative assortment of mixes, rims, garnishes and flair ingredients. A table of four could enjoy four completely different combinations. That's the beauty of building your own specialty Bloody Mary.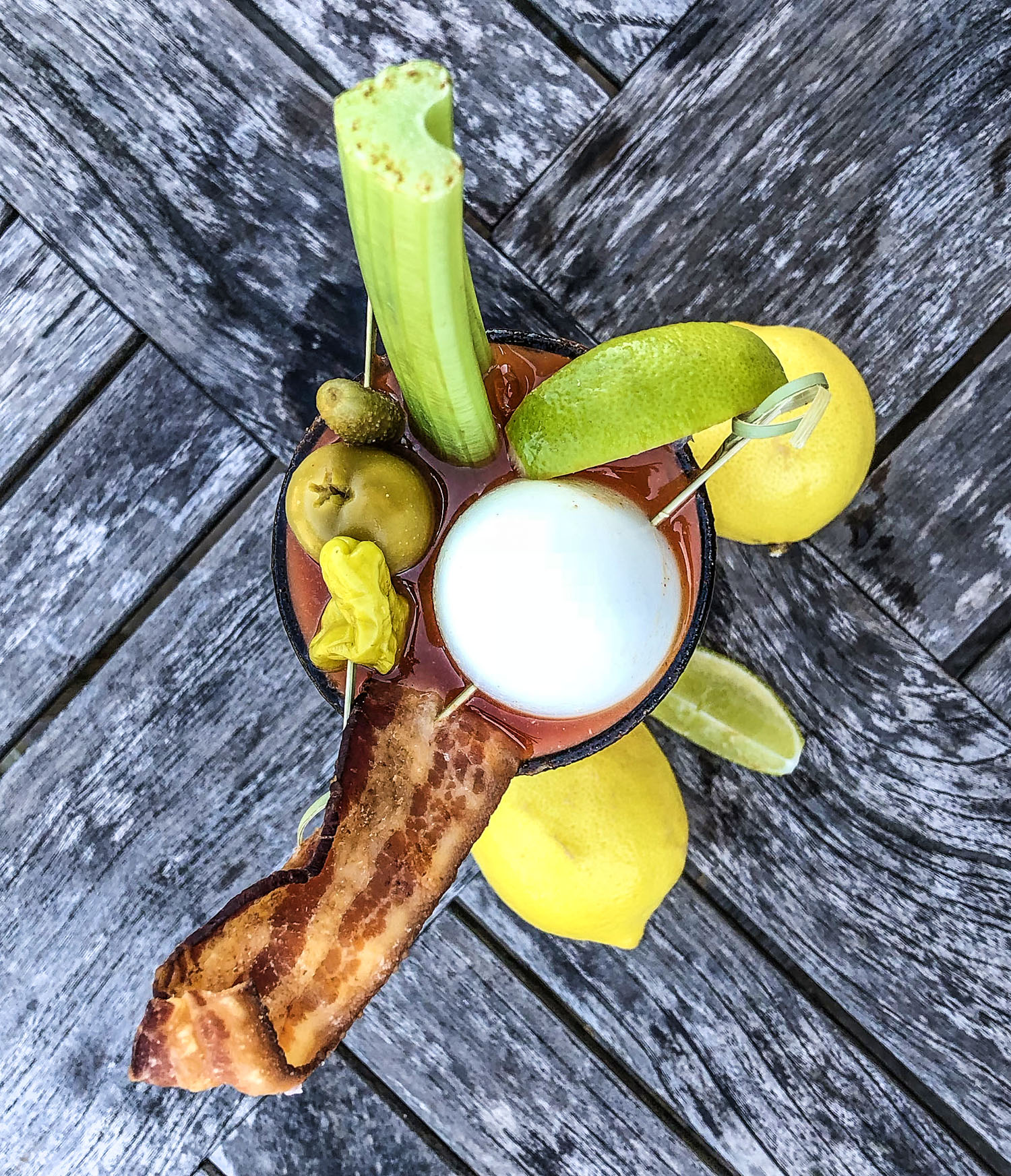 Ready to build your own Bloody Mary? Here are some tips to help you find the perfect combination:
TEQUILA OR VODKA?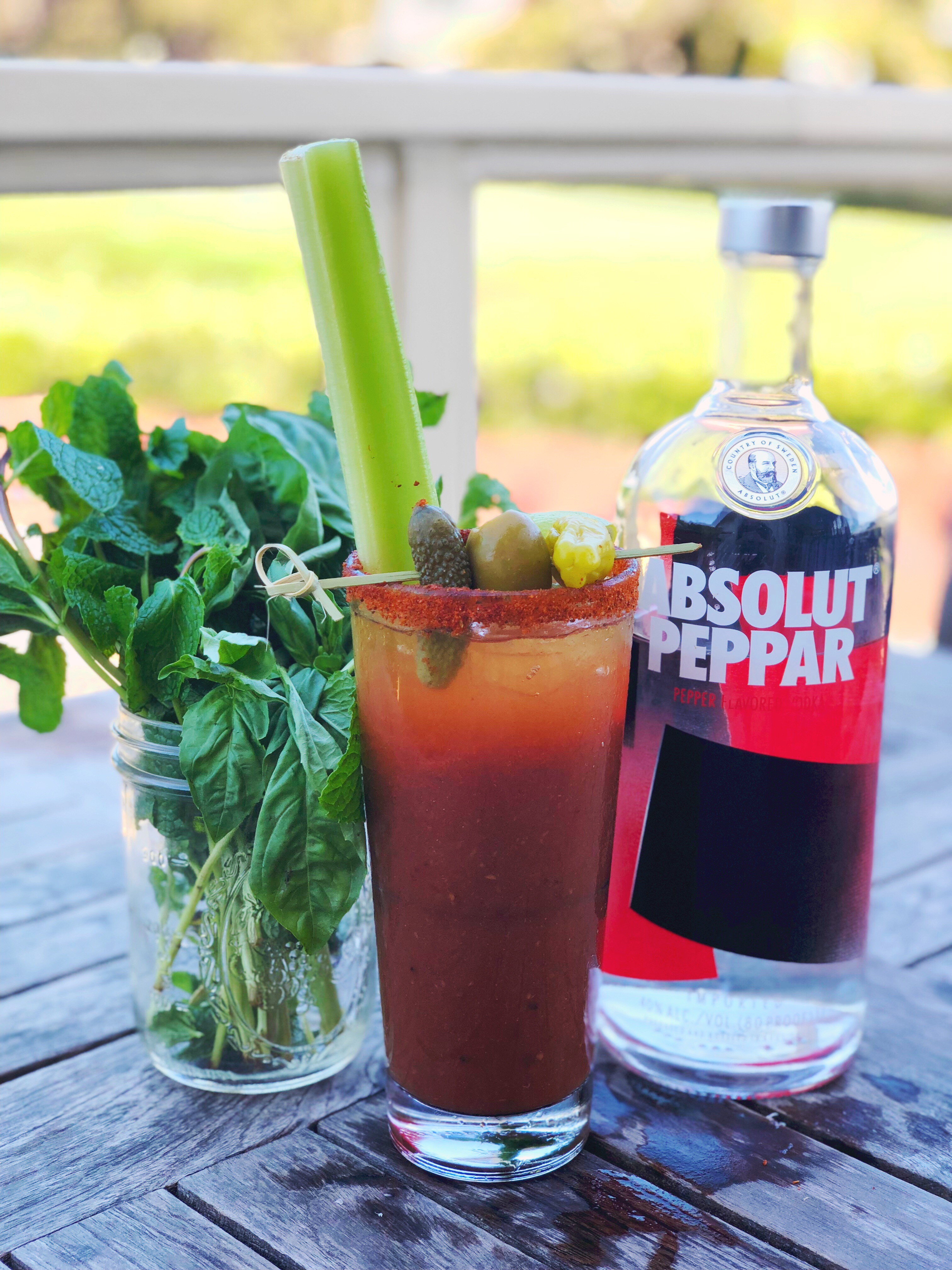 Vodka is a tried-and-true choice for a Bloody Mary. But there's also a chaser in Latin culture called Sangrita, which is similar to Bloody Mary mix (it adds orange juice and uses ancho chile or the like for the spice element). Sangrita is often served as a shot, side-by-side with a with a shot of blanco tequila. Since Sangrita is so close in flavor profile to Bloody Mary mix, if you're a fan of tequila, you might enjoy a Tequila Mary — also known as a Bloody Maria.
Some enjoy gin in their Bloody Mary, while others throw in Scotch, as its smoky, peaty nature is a great companion to the smoky character of the mix. That's how we came up with a Scotch Mist as a finishing flair to your Bloody Mary.
ZESTY MIX PAIRINGS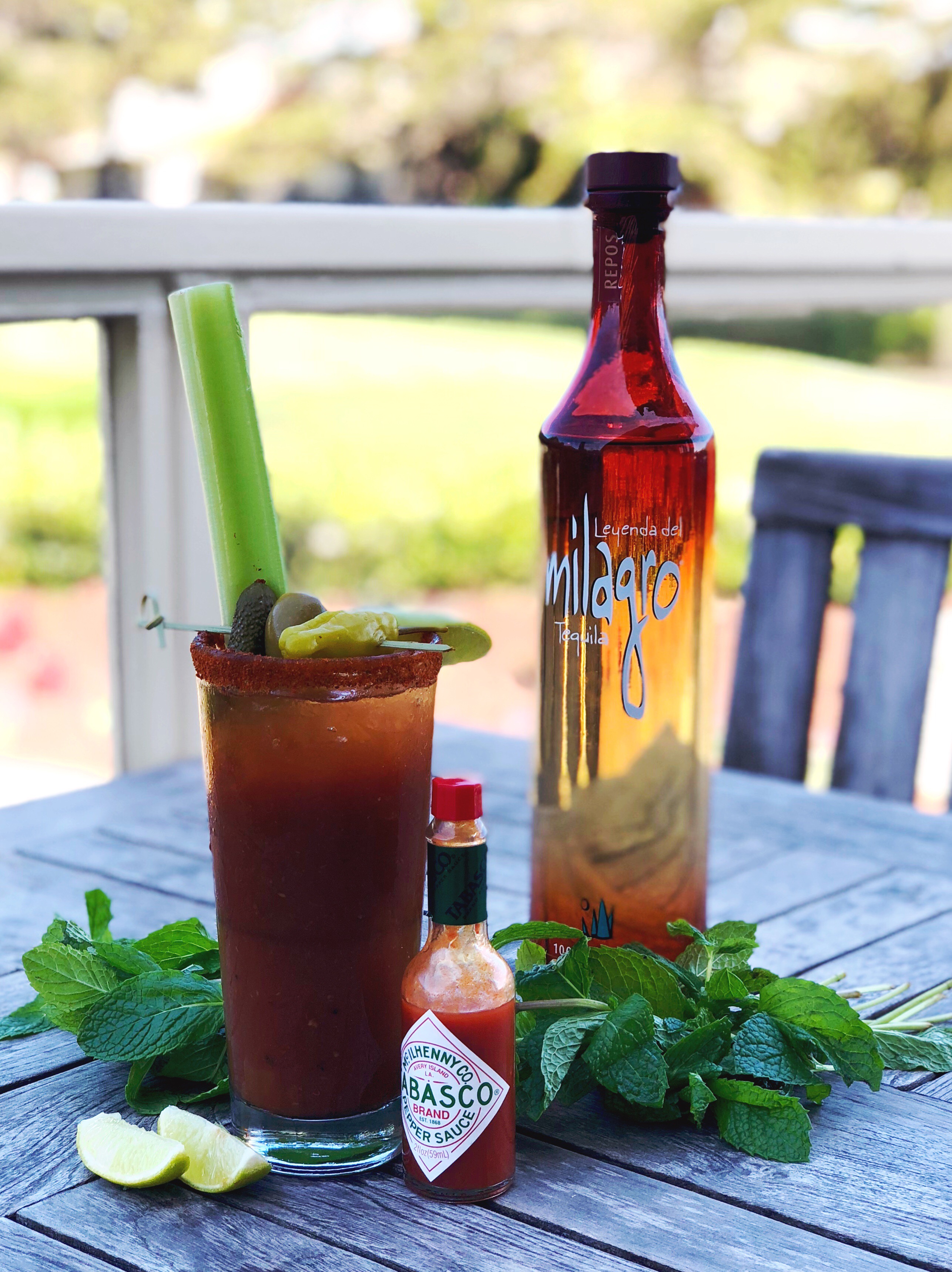 The most traditional of our mixes — capers and pickled green brine give it a warm, spicy finish — goes well with any garnish or flair. The unique zesty mix from Preservation is the perfect candidate to pair with the Scotch Mist, since there aren't any competing profile enhancements. Want to channel your inner mad scientist? The zesty mix is an ideal base for Tabasco, A1 and Worcestershire sauce, too.
SUN-DRIED TOMATO MIX PAIRINGS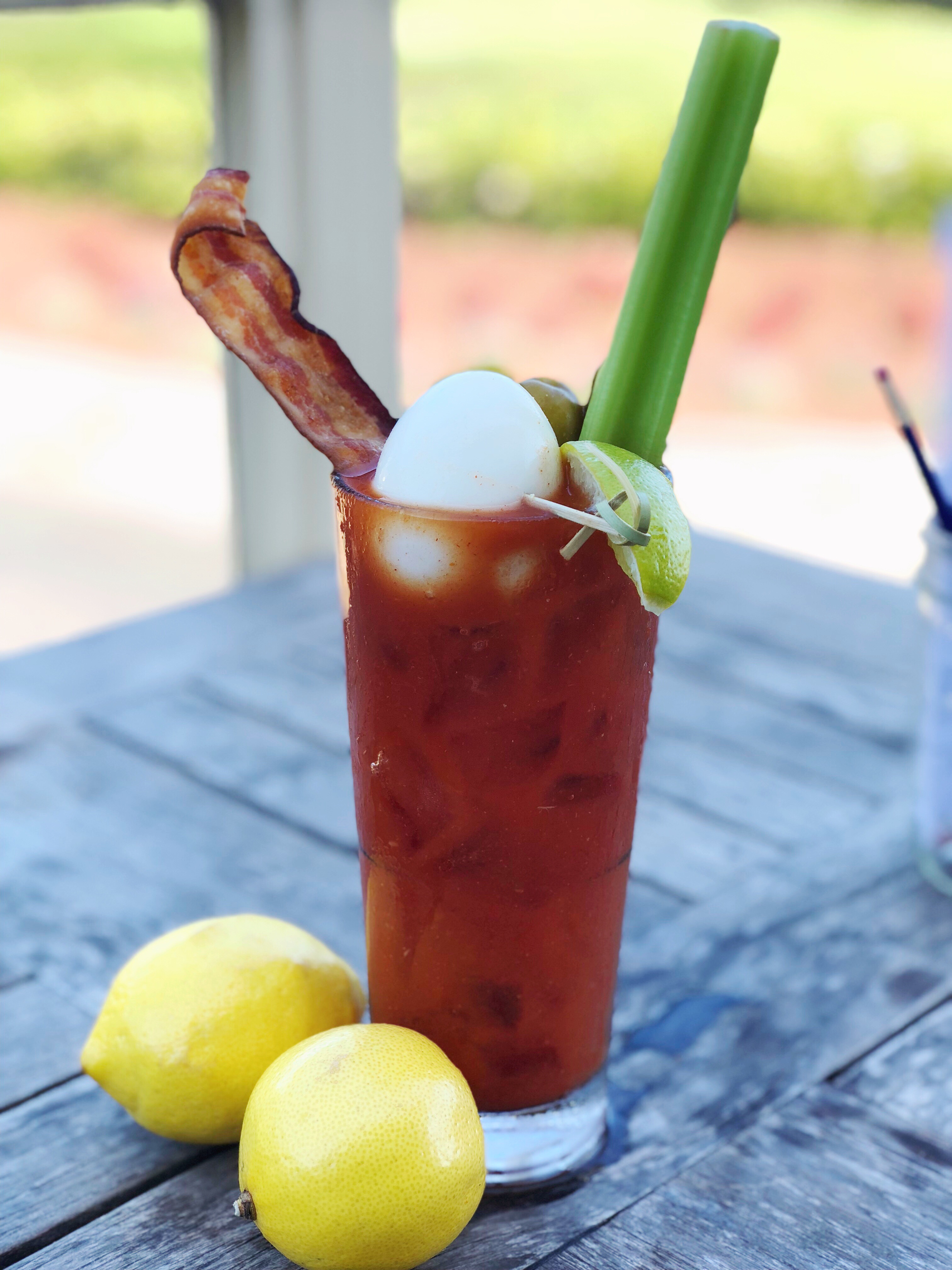 Made in-house by our Gallery Cafe bartenders, the sun-dried tomato mix is steeped in basil for 24 hours, giving it a fresh and slightly spicy aromatic complexity. The color of the mix is a more vibrant red, and the acidity of the sun-dried tomato mix is more pronounced, giving it some good heat through the finish. The mix also shows some Sherry Vinegar, contributing to the bright nature of the mix.
This mix is central to the original Gallery Cafe Bloody Mary, so when we expanded our mix offerings, the other two were built around this one. The ham and cheese skewer makes for a great pairing, and you can't go wrong with a bacon garnish, either.
SMOKY AND SPICY MIX PAIRINGS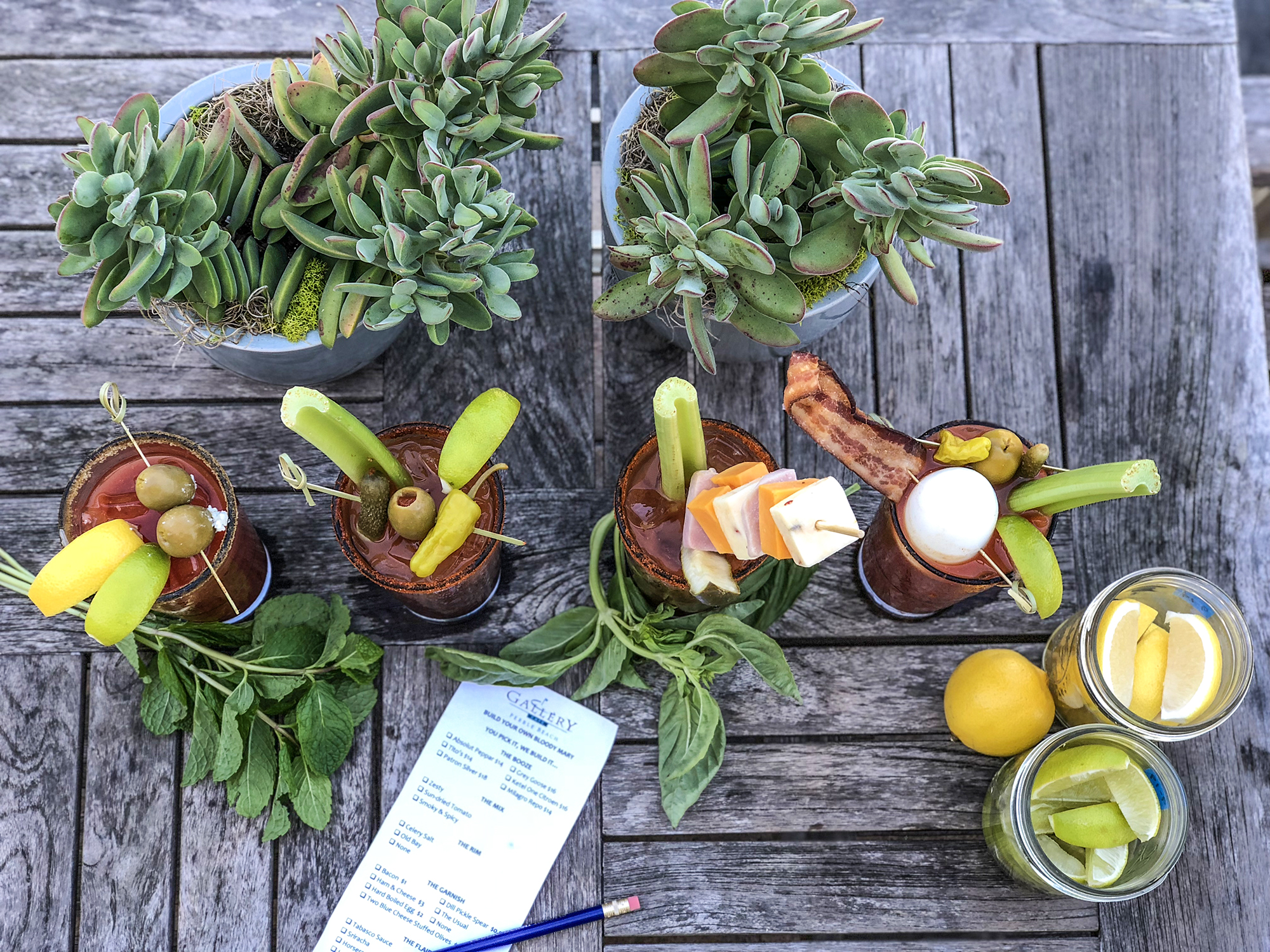 Since we debuted this menu last month, the smoky and spicy mix has been our most popular choice. We arrived at this version after eight iterations and enhancements, landing on our favorite combination of chipotle tabasco and Preservation mix to find just the right amount of smoky spice.
To further enhance the smoky spice of the mix, it would pair well with an old bay rim, "a world-famous blend of 18 herbs and spices," the wood-smoked bacon, olives hand-stuffed with Point Reyes blue cheese, plus "The Usual" garnish, which features a fresh celery stick to cleanse your palate and cool down the lingering chipotle spice.
What's your perfect Bloody Mary recipe?
---
Facebook Conversations