Hole-for-hole, how do Pebble Beach and Spyglass Hill stack up?
We used the Pebble Beach Resorts Dream 18 you selected to pit Spyglass and Pebble Beach against each other in an epic match.
And what a match it was! Spyglass racing out to a huge lead. Pebble Beach roaring back with its unforgettable seaside stretch. Then a seesaw affair throughout the back nine.
Who comes out on top when we match up Spyglass and Pebble Beach, hole-by-hole? Take a look!
1. SPYGLASS HILL (595 YARDS, PAR-5)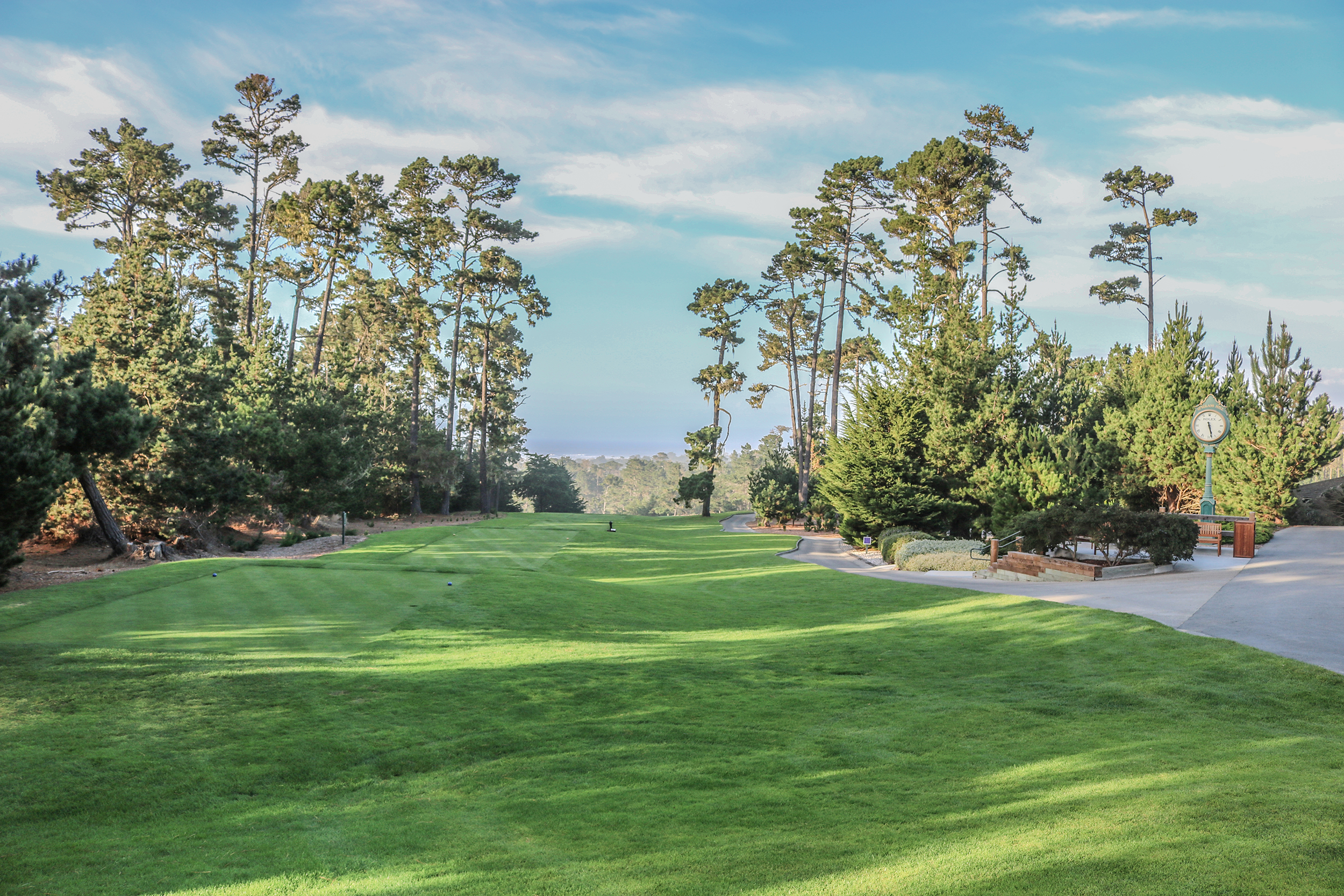 Spyglass starts out swinging. After knee-knocking tee shot that threads a chute of intimidating Monterey Pines, the first hole floors with a knockout reveal of the Pacific Ocean and a green ringed by a moat of bunkering, providing a palpable "Welcome to Spyglass" moment. As Golf.com observes:
"Spyglass Hill is home to arguably the best five opening holes in golf." 
Scoreboard: Spyglass Hill 1-up
2. SPYGLASS HILL (349 YARDS, PAR-4)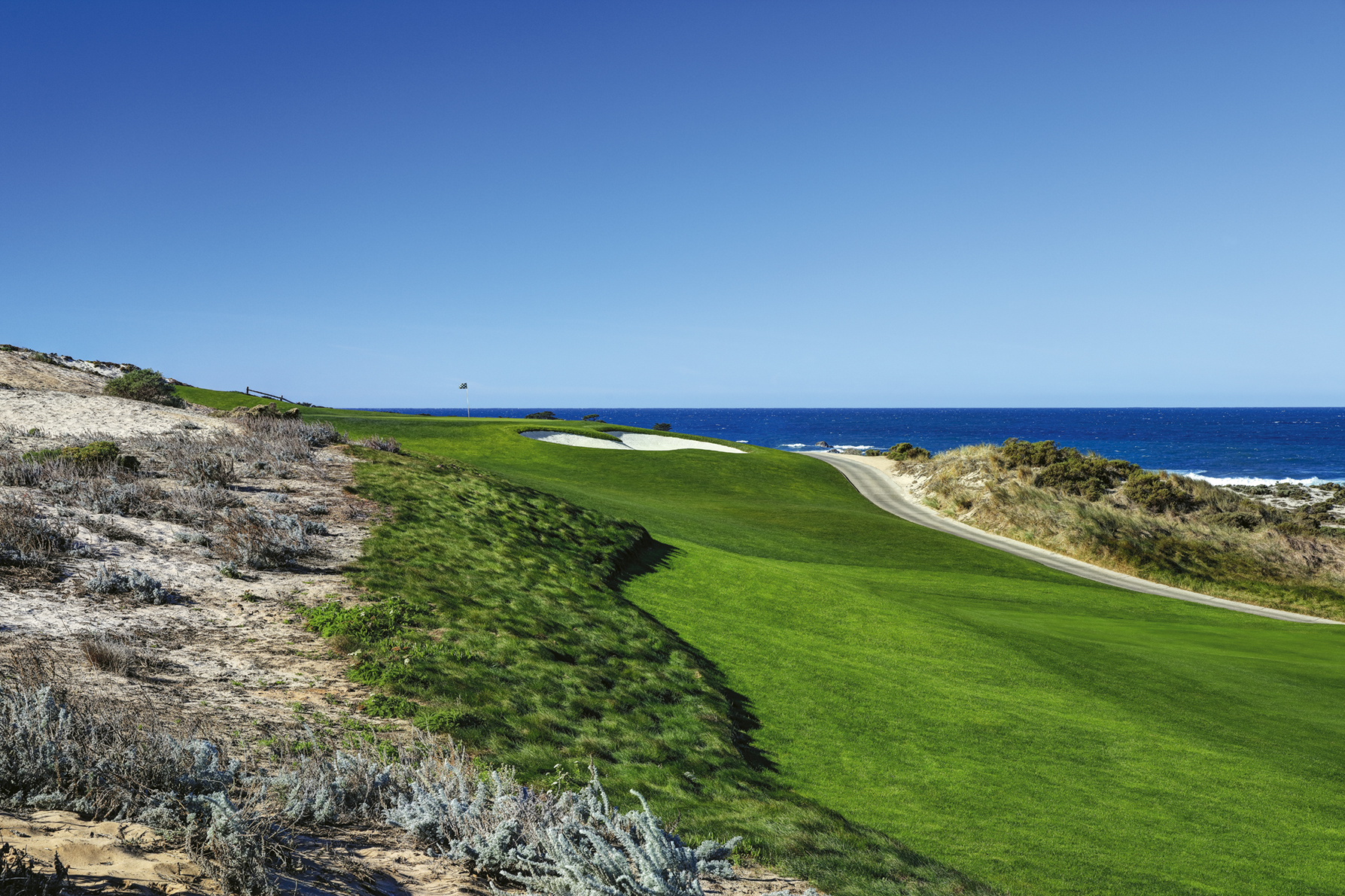 Side-winding its way up a giant dune, the blind second shot gives way to a blindingly beautiful panorama below: Cypress Point to your left, Nos. 3-4-5 at Spyglass Hill snaking through the sand dunes below, Monterey Peninsula Country Club out in the distance, and Bird Rock straight ahead.
"Nos. 2, 3, 4 are just magnificent holes. Perfect holes," says two-time PGA TOUR winner Kevin Streelman.
Scoreboard: Spyglass Hill 2-up
3. SPYGLASS HILL (172 YARDS, PAR-3)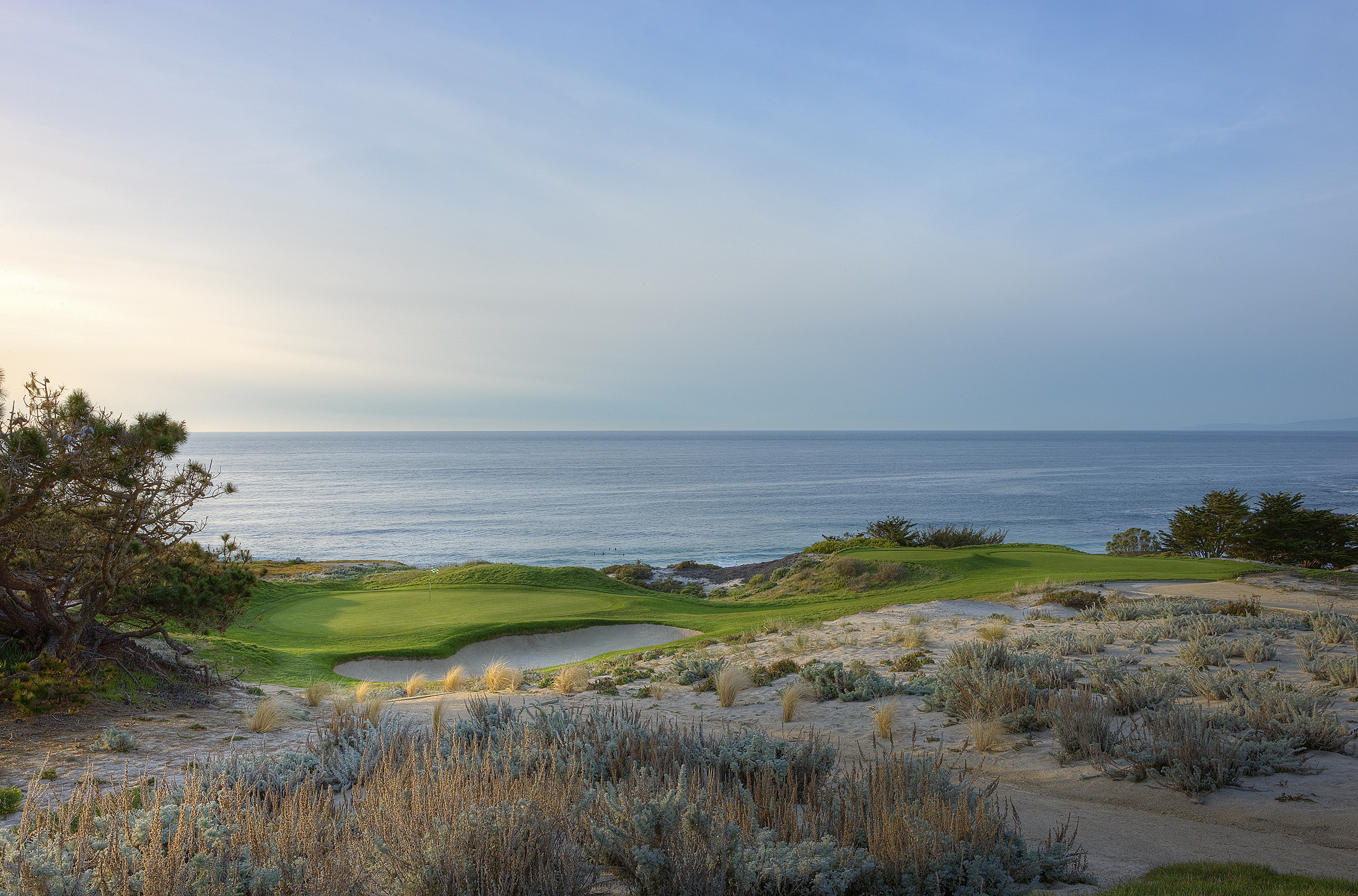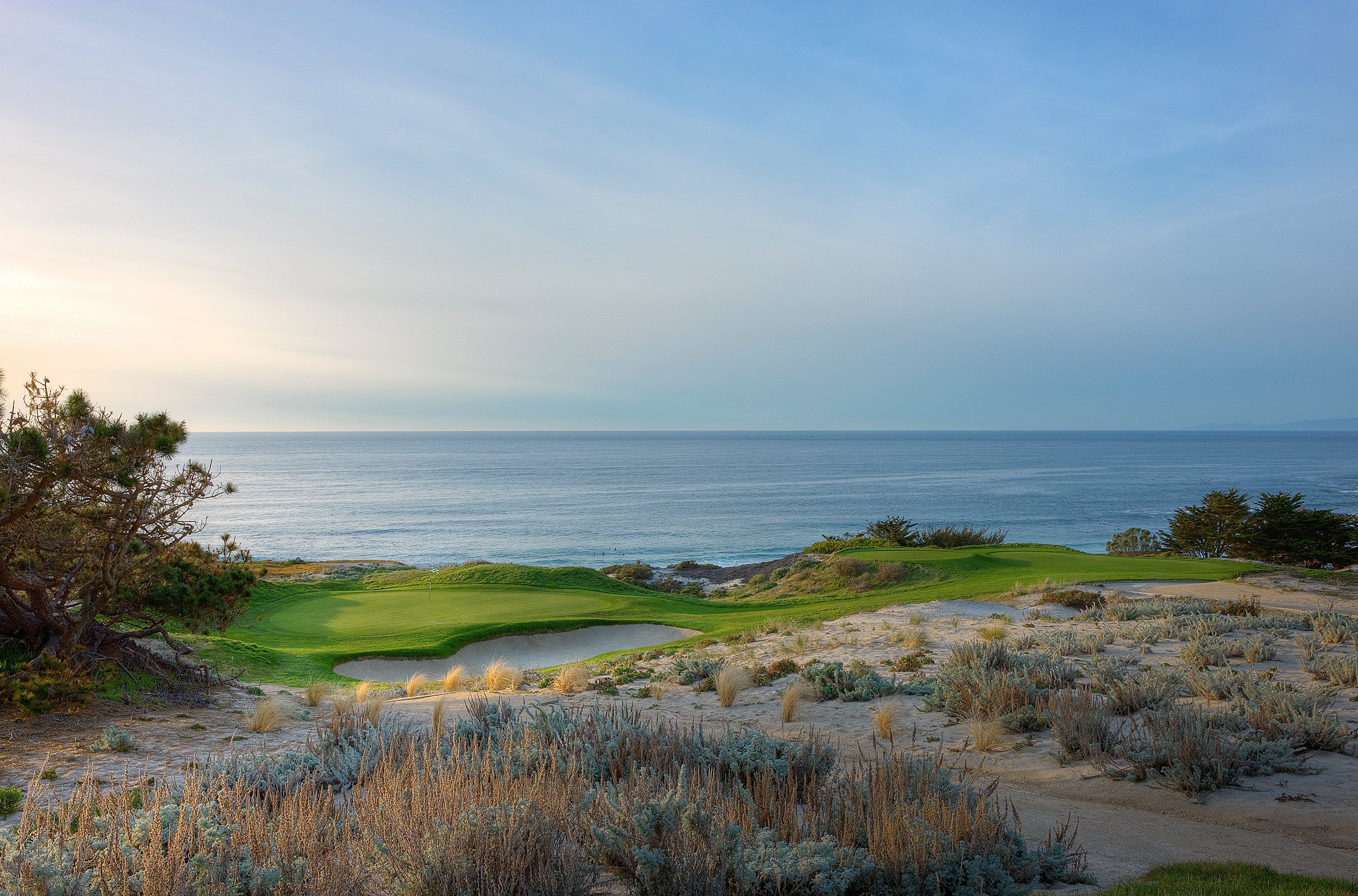 It's the scorecard hole. This spectacular postage-stamp par-3 dives down a sea of dunes, launching directly toward the Pacific Ocean. It can play as a simple wedge, or an impossible mid-iron you are trying to keep under the wind, despite teeing off above it.
"When you're standing on No. 3, it's like, how do you beat this?" added Streelman.
Scoreboard: Spyglass Hill 3-up
4. SPYGLASS HILL (370 YARDS, PAR-4)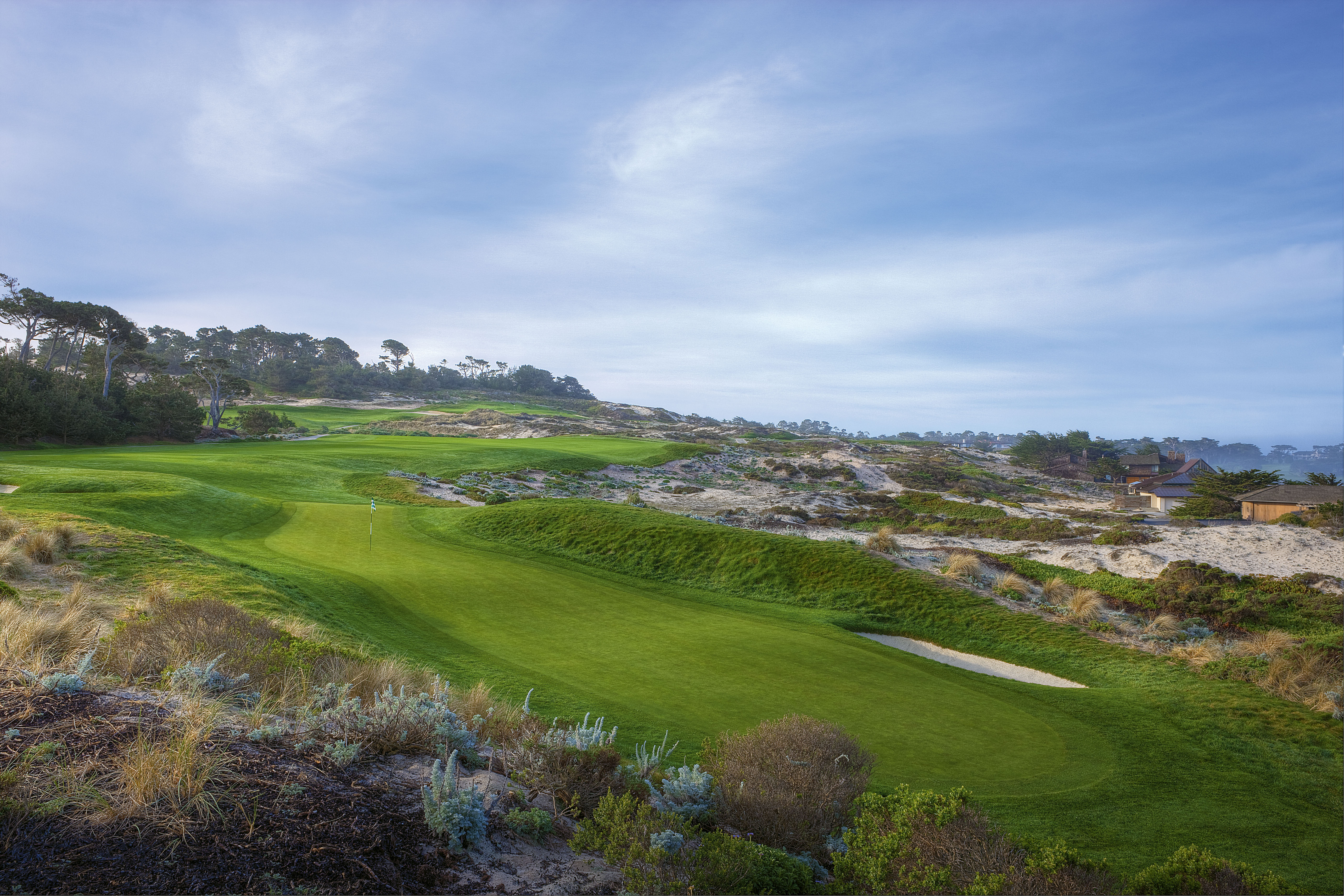 The flurry of haymakers continues with the favorite par-4 Robert Trent Jones Sr. has ever designed, a boomeranging cape hole that wraps around dangerous dunes and finishes with one of the wildest greens in existence: a slithering, 55 yards-long playground slide that is barely 30 feet wide at its most forgiving.
"I think No. 4 is an awesome hole," said three-time PGA TOUR winner Gary Woodland. "I love that green. It's just something we don't see. There's nothing like it. It's a challenge. It's such a short hole, but it's all you want."
Scoreboard: Spyglass Hill 4-up
5. PEBBLE BEACH (192 YARDS, PAR-3)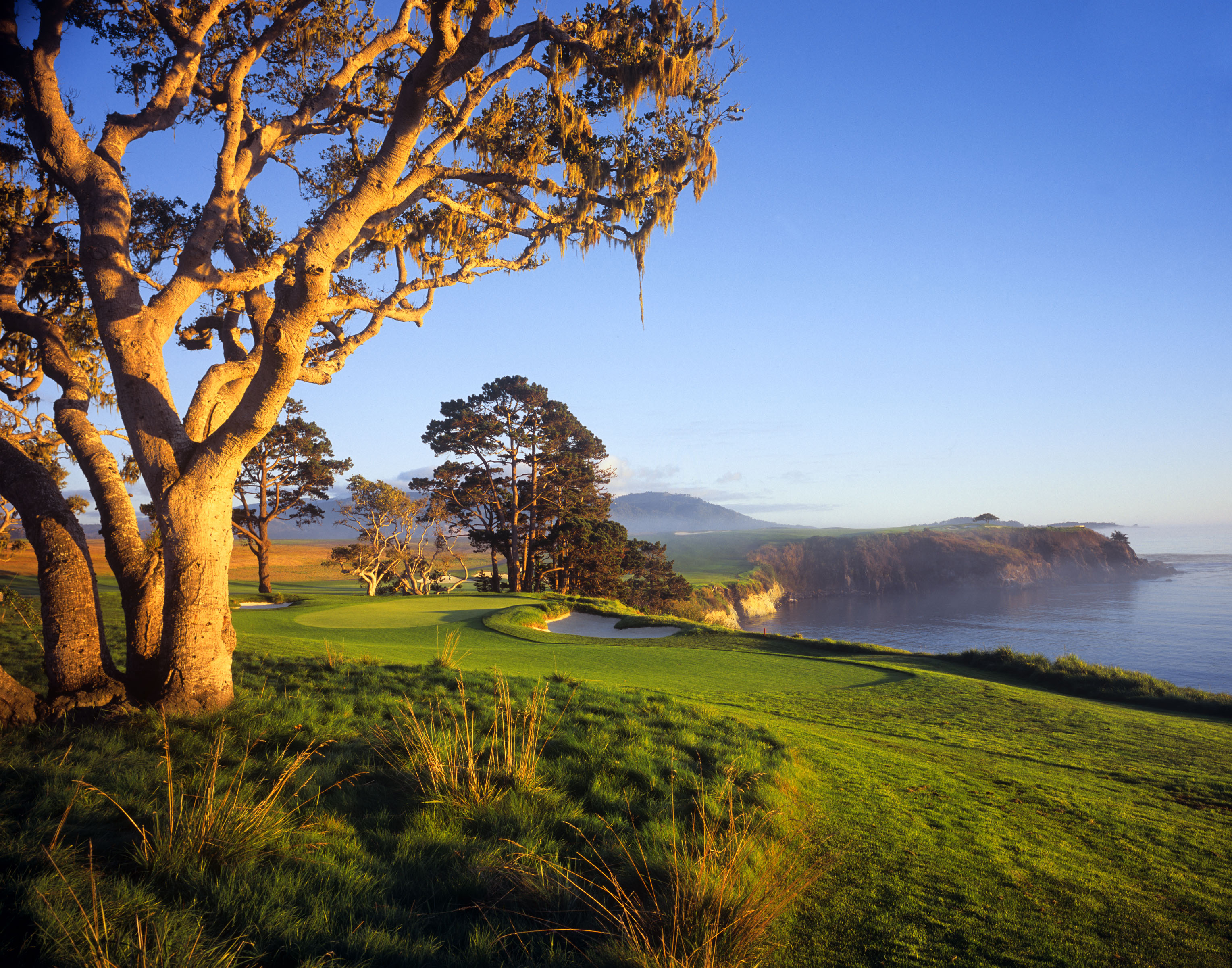 Pebble picks itself off the turf with what Jordan Spieth calls "one of the best par-3s in the world." This missing link seaside gem designed by Jack Nicklaus in 1998 favors the Golden Bear's patented high fade into a green pressed precariously against a cliff to the right. Get used to that "don't go right" feeling — the ocean will catch any flared shot on Nos. 4-10.
Scoreboard: Spyglass Hill 3-up
6. PEBBLE BEACH (506 YARDS, PAR-5)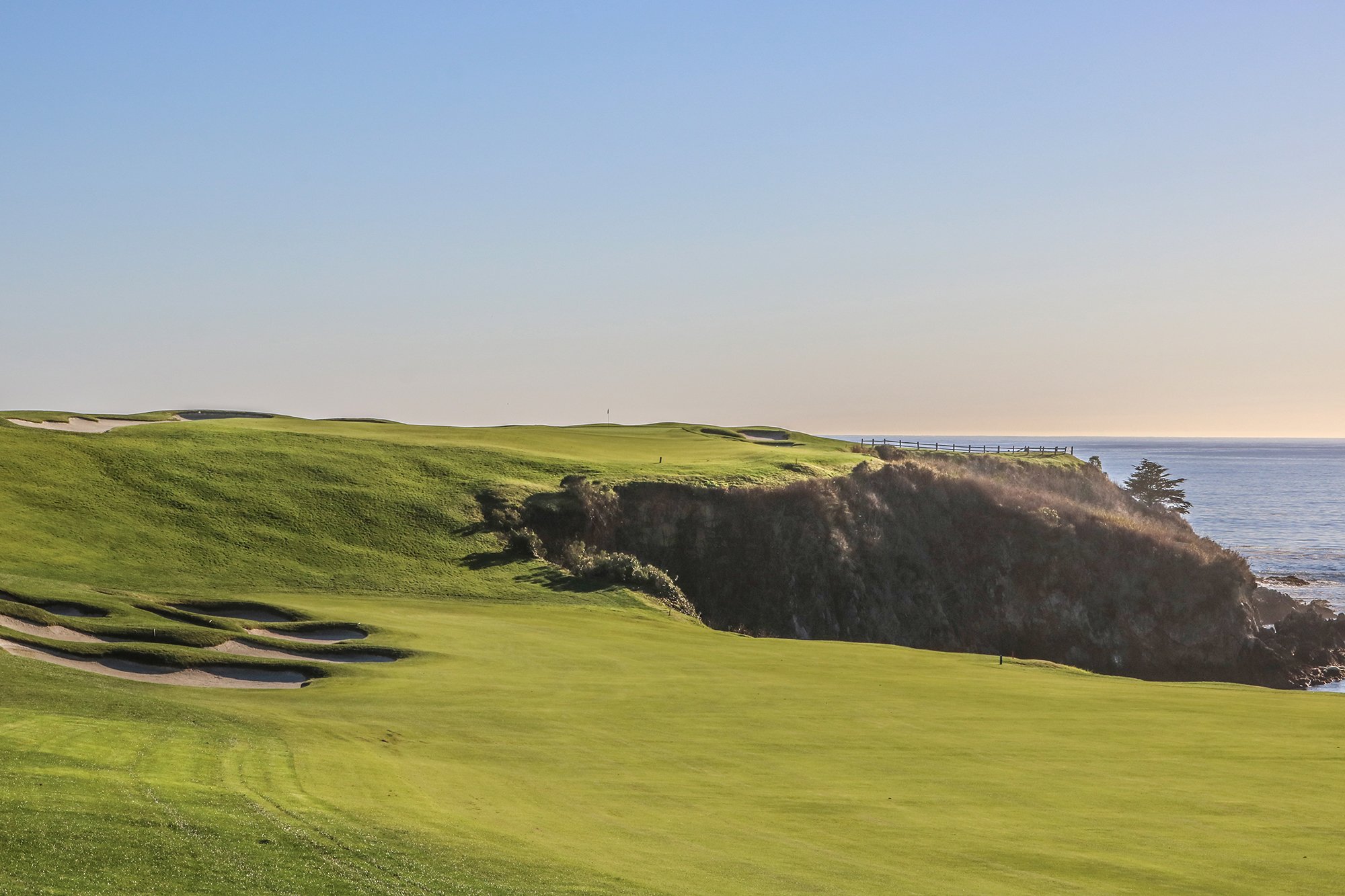 No. 6 can understandably be overshadowed by coffee-table favorites Nos. 7, 8, 17 and 18. But it is a sneaky popular pick with the pros.
"No. 6 is one of my favorite holes in the world," says Spieth.
Adds Woodland, "I love No. 6. I think it's a great par-5 right on the water. I know No. 7 gets a lot of notoriety, but No. 6, you've to rip it up the fairway and then attack it from there."
And after confronting the cavernous cliff, you are rewarded with a pretty unbeatable view.
Scoreboard: Spyglass Hill 2-up
7. PEBBLE BEACH (106 YARDS, PAR-3)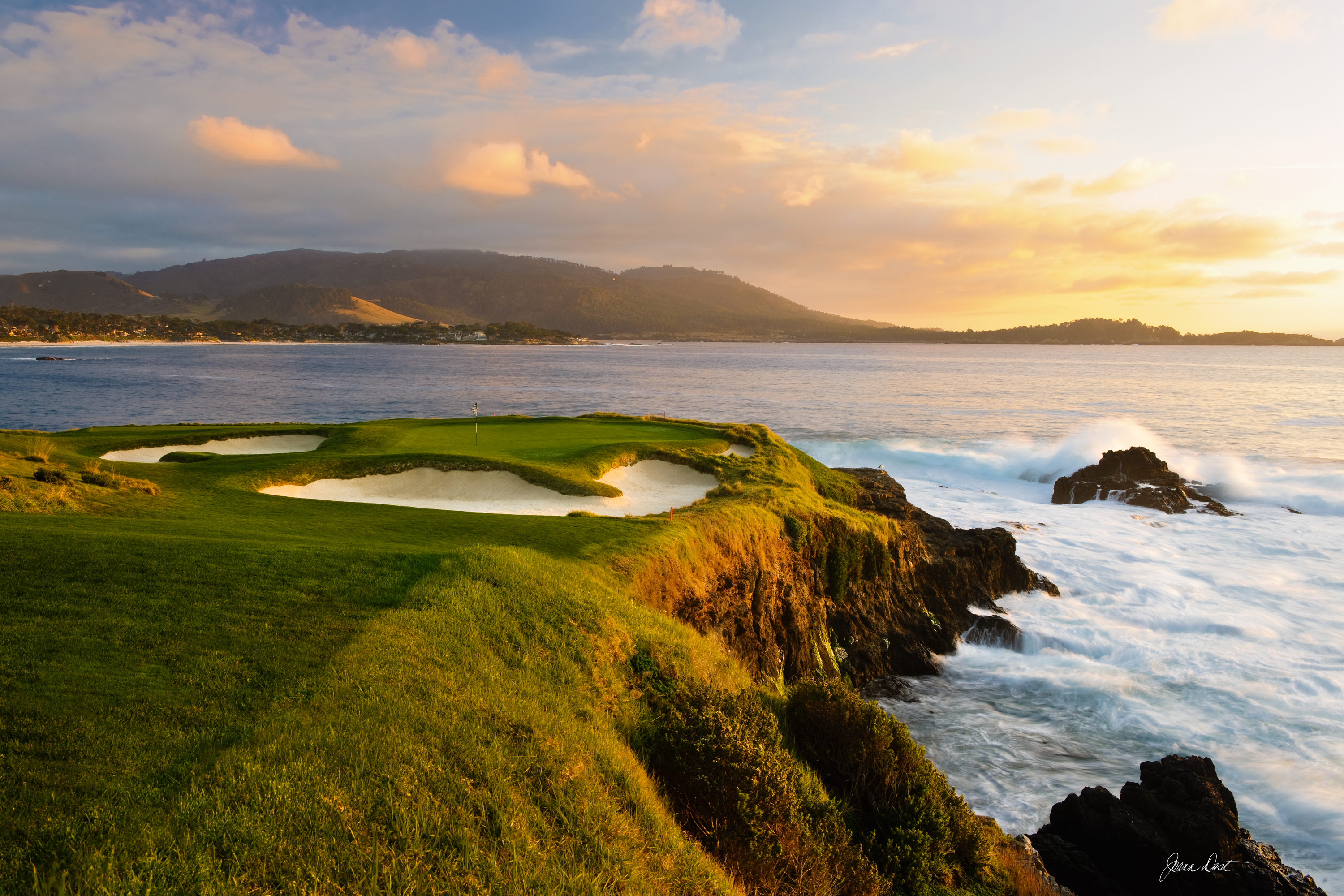 Pebble rattles off another win, playing the trump card that is one of the most famous holes in the world. The petite and picturesque par-3 can require anything from a 3-iron to a lob wedge, to even a putter.
"I love it when it's calm," says Tiger Woods. "When conditions are awful, and you have to throw a 4- or 5-iron out over the ocean with a little bit of a cut and hope it comes back, it's not real comforting."
Adds three-time Major champion Padraig Harrington, "I'd play golf all day on No. 7."
Scoreboard: Spyglass Hill 1-up
8. PEBBLE BEACH (427 YARDS, PAR-4)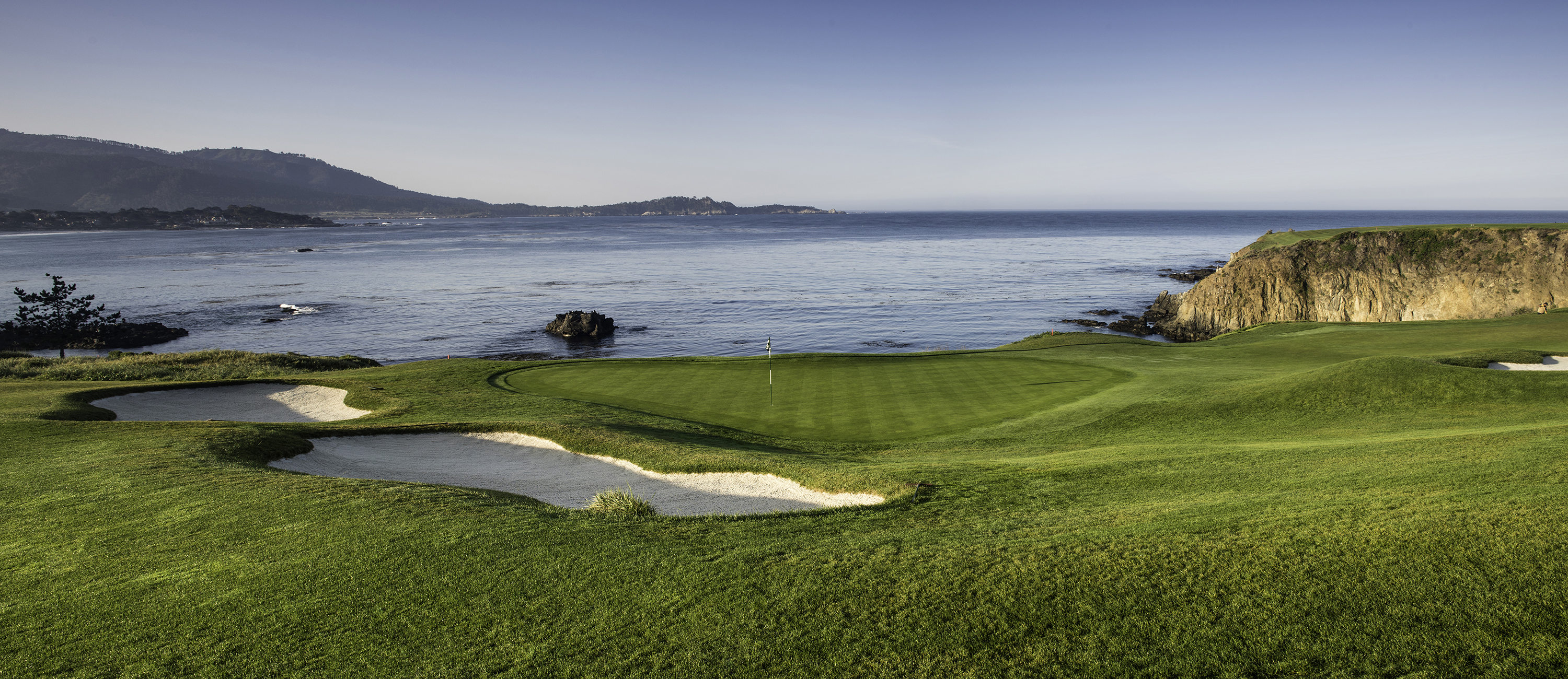 Jack Nicklaus loves the drama of the second shot here, calling it his favorite in all of golf. As your ball hangs in the air, it feels like it can land anywhere: over the green, on the green, down the cliff, or in one of five bunkers.
Says Tiger Woods about the heart-in-your-throat second shot:
 "That second shot is one of the most daunting second shots in golf. I know one of the things that (caddie) Stevie Williams and I have, you hit that second shot and you don't say a word. You don't know whether to say 'get up' or 'get down.' It's just up there forever."
9. PEBBLE BEACH (481 YARDS, PAR-4)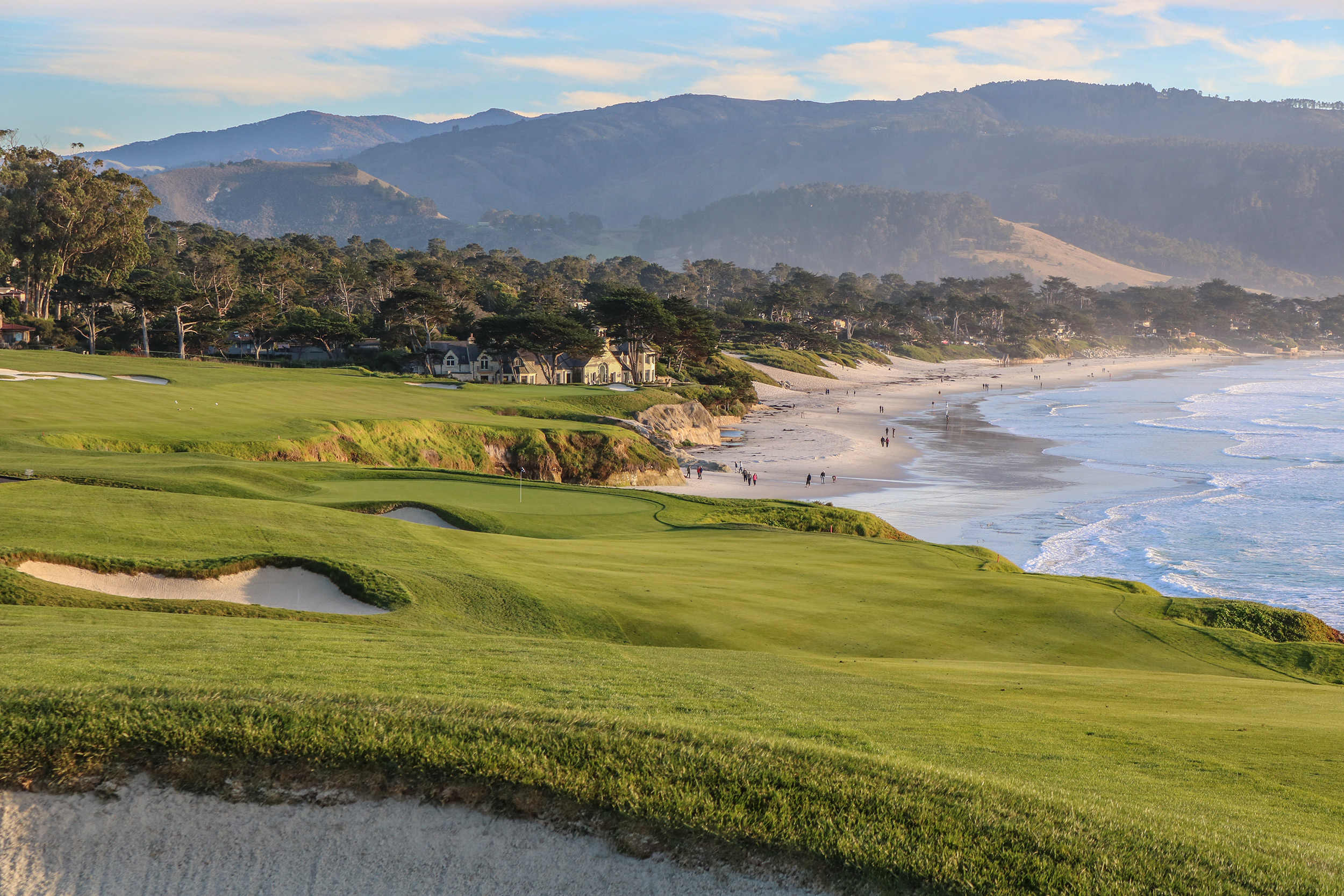 The silhouette of a golfer playing from the crest of the ninth fairway against the eye-popping white sand of Carmel Beach is a photographer's favorite shot during the AT&T Pebble Beach Pro-Am.
It's not always the favorite shot of golfers through. A downhill lie from more than 200 yards away to a 23-yard-deep green surrounded by a gaping bunker and beachside cliffs is as tough as it gets.
"I can't imagine anyone who played Pebble not being overwhelmed by that stretch," says architect Tom Doak about Nos. 8-10, ominously nicknamed The Cliffs of Doom. "If Nos. 8, 9 and 10 were the closing holes, it would be the most famous finish in golf."
Scoreboard: Pebble Beach 1-up
10. PEBBLE BEACH (446 YARDS, PAR-4)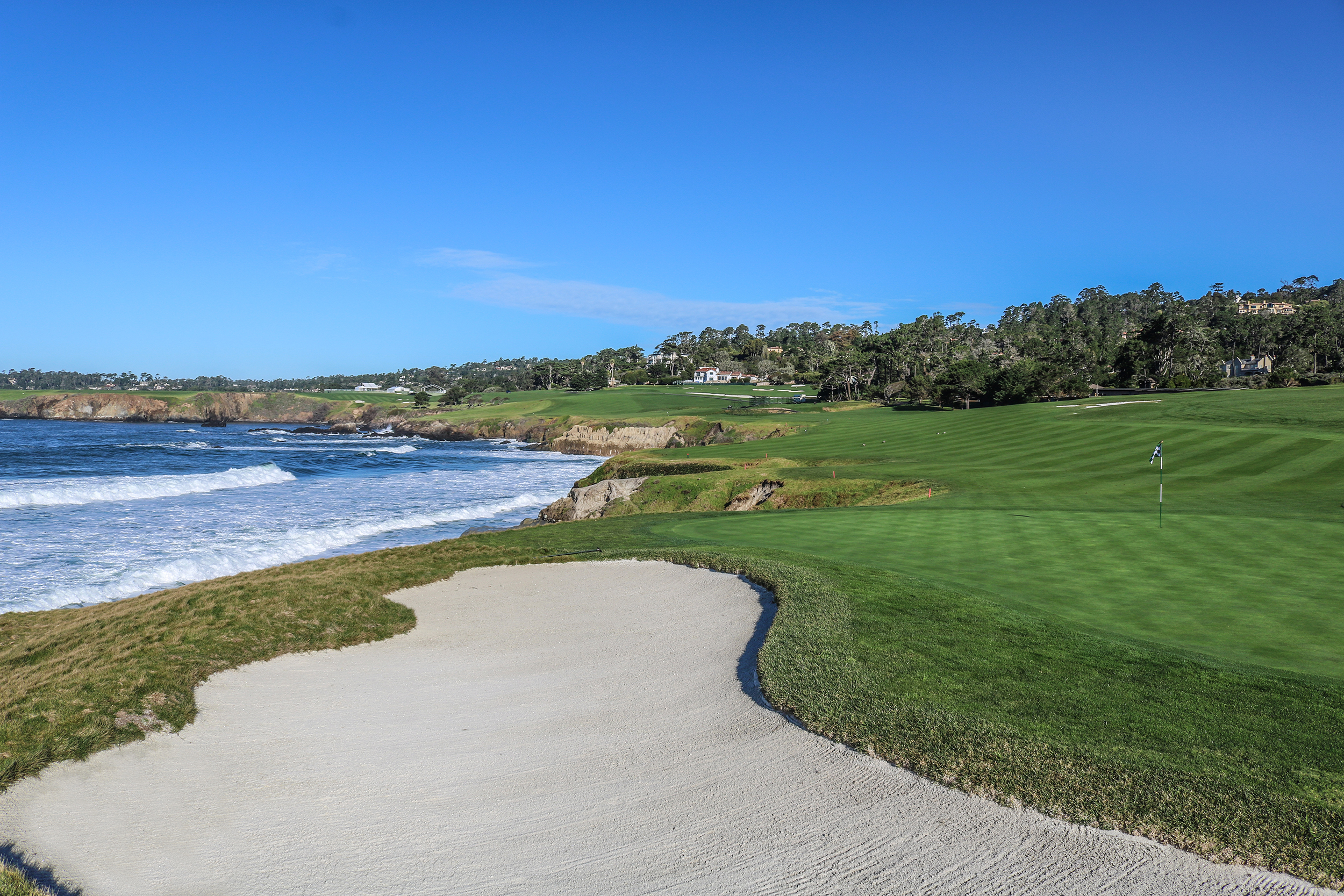 Pebble racks up its sixth straight win, completing a sensational oceanside stretch that rivals anywhere in the world.
"That stretch of holes, it's the most beautiful thing I've ever seen," said world No. 2 Jon Rahm.
But the 10th is also treacherous, tilting into the ocean like a sinking ship.
"My father always said Pebble Beach has the three best par-4s in a row in the world, the three toughest," said Tom Watson, referring to Nos. 8-10.
Scoreboard: Pebble Beach 2-up
11. SPYGLASS HILL (528 YARDS, PAR-5)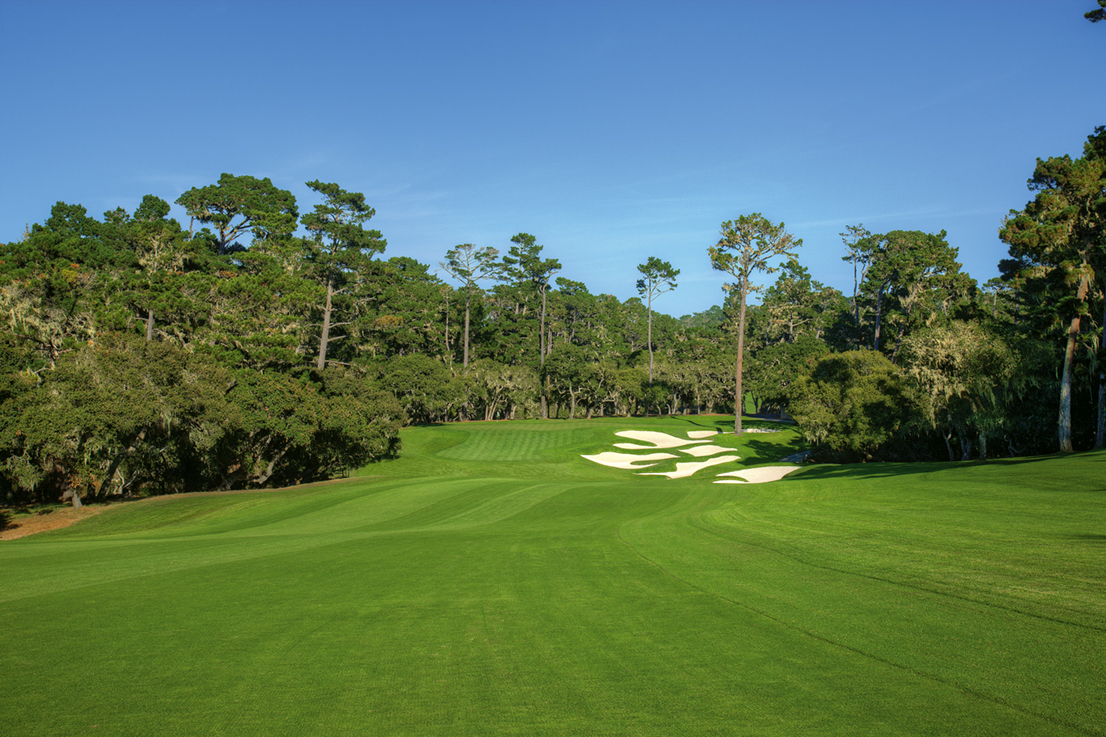 Spyglass hits the comeback trail with a roller-coaster par-5 full of thrills. The reachable hole has pros thinking birdie or even eagle, but rows of hellacious church-pew bunkers must be avoided the final 60 yards.
"Spyglass is a very good test. It's beautiful, even though there aren't a whole lot of holes on the water," says Julian Suri, a winner on the European Tour last year. "The holes through the forest are awesome holes in their own right."
Scoreboard: Pebble Beach 1-up
12. SPYGLASS HILL (178 YARDS, PAR-3)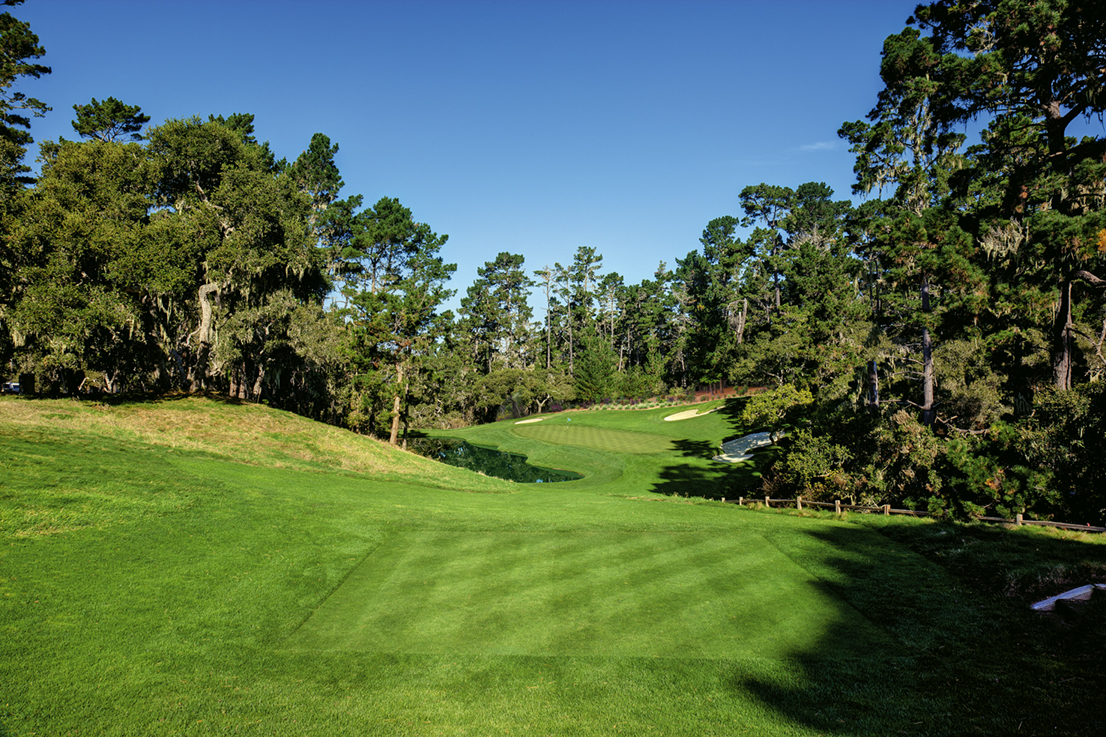 Before Robert Trent Jones Sr. built his masterpiece at Spyglass, he was commissioned to touch up Augusta National. Many have since drawn the connection between the dramatic pond-fronted 16th hole at Augusta, and No. 12 at Spyglass.
Visual and strategic drama merge harmoniously throughout Augusta National's back nine, reaching a crescendo at the par-3 16th. … Trent Jones Sr. later authored a wooded wonder on No. 12 at Spyglass, where the shot demands are similar: Aim at the water-guarded left side at your peril, but bail out too far right and face a scary downhill recovery with a pond lurking beyond.
13. PEBBLE BEACH (403 YARDS, PAR-4)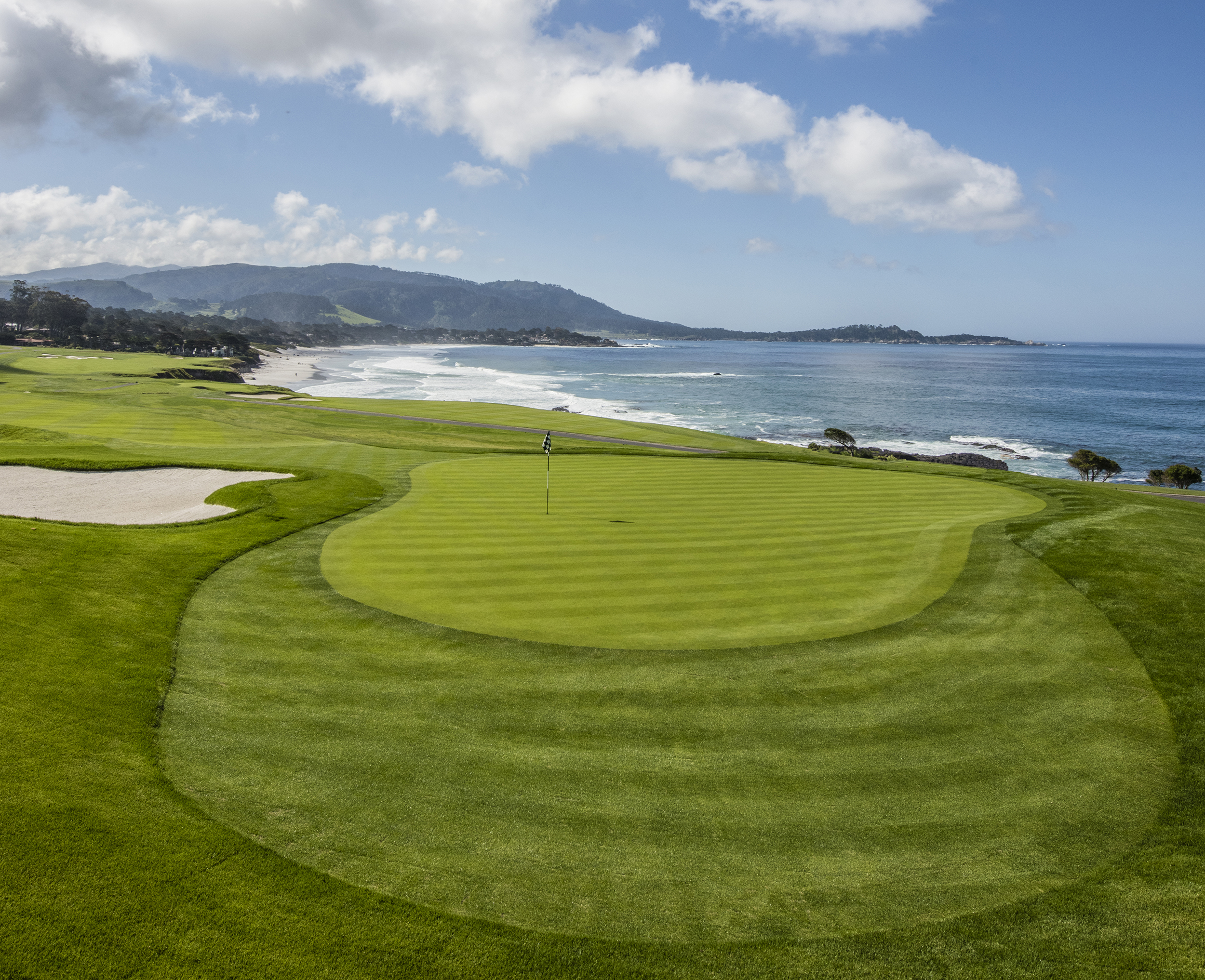 Flanked by a fairway bunker for nearly 100 yards, No. 13 marches uphill to a slippery green full of intrigue.
"Keep the ball at all costs below the hole," said Tiger Woods before his 15-shot demolition at the 2000 U.S. Open.
From your perch at the green – one of two reworked by Alister MacKenzie – you can enjoy a well-earned view looking back through Nos. 9 and 10, and out toward Carmel Beach.
Scoreboard: Pebble Beach 1-up
14. SPYGLASS HILL (560 YARDS, PAR-5)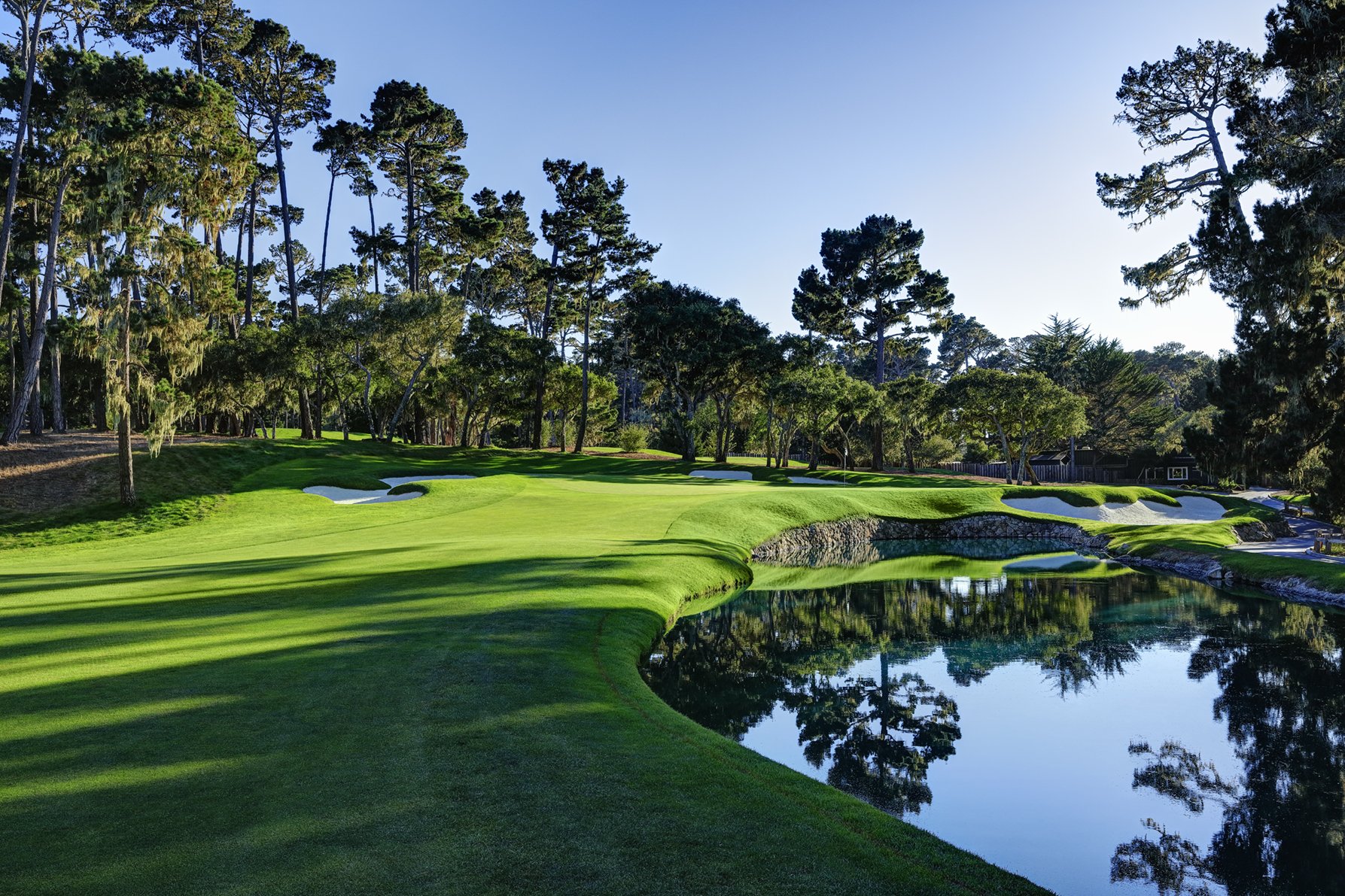 The strategy for your approach into this serene setting is entirely dependent on the hole location — but they're all fun. The right finger of green is deceptively skinny for an approach that must carry a 60-yard long lake. A smartly played wedge off a backboard to the left can help you reach a front pin, but any miss right will plop into the middle of the lake. And there's even an elevated pad on the top-left corner of the green that's a tiny 13 paces deep, ensuring that just about any approach shot into No. 14 will be challenging.
"You have to be so precise on this golf course. It's a tough course," says Rory McIlroy. "Controlling your distance is key, because there are so many levels to these greens."
15. SPYGLASS HILL (130 YARDS, PAR-3)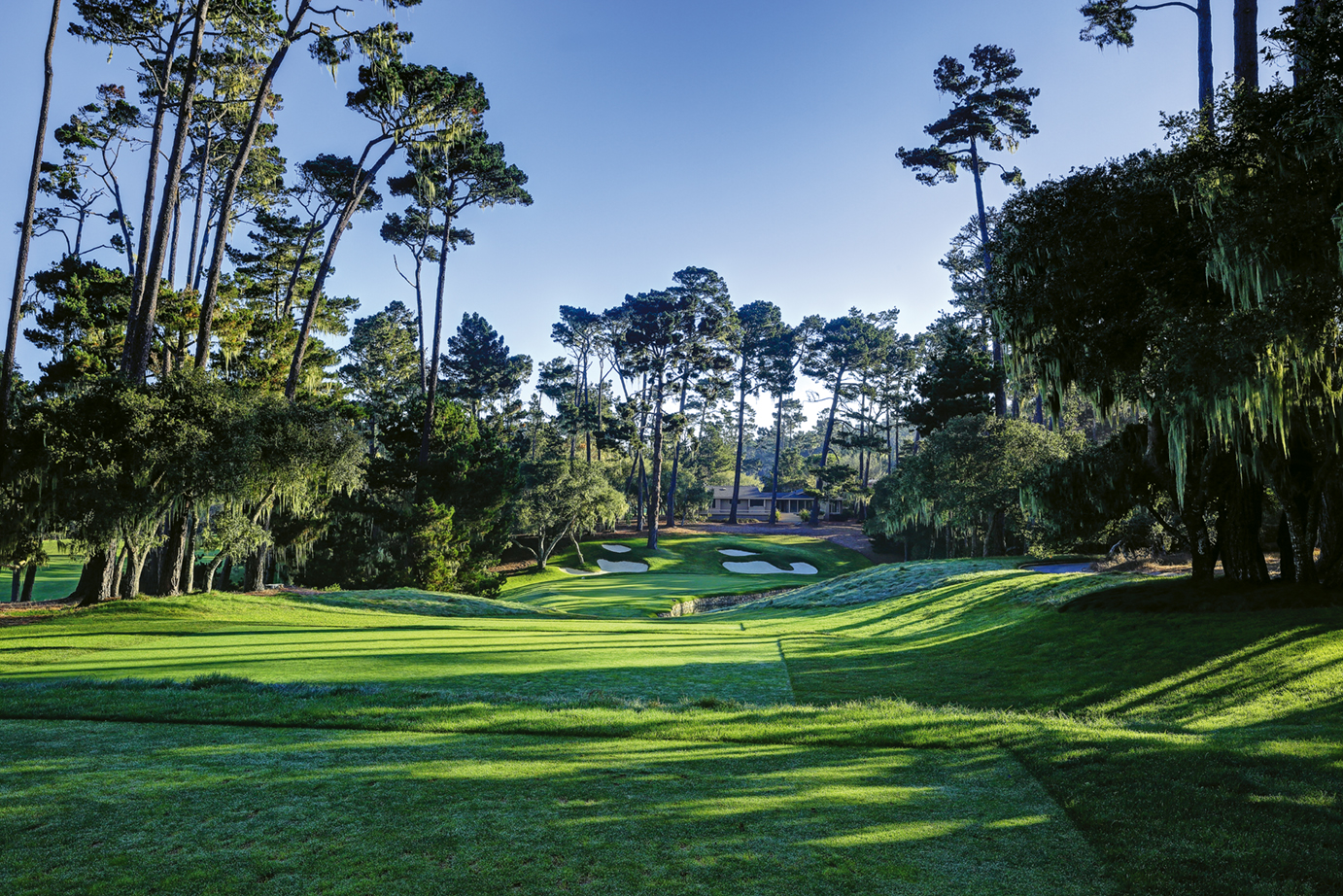 A cute drop-shot par-3 protected by a perfectly placed pond, No. 15 feels like a break on the back nine. But the tiered green subtly protects every pin placement, and can even send balls spinning back into the water.
"The back side here is sneaky difficult," concedes Jason Day.
Scoreboard: Spyglass Hill 1-up
16. SPYGLASS HILL (476 YARDS, PAR-4)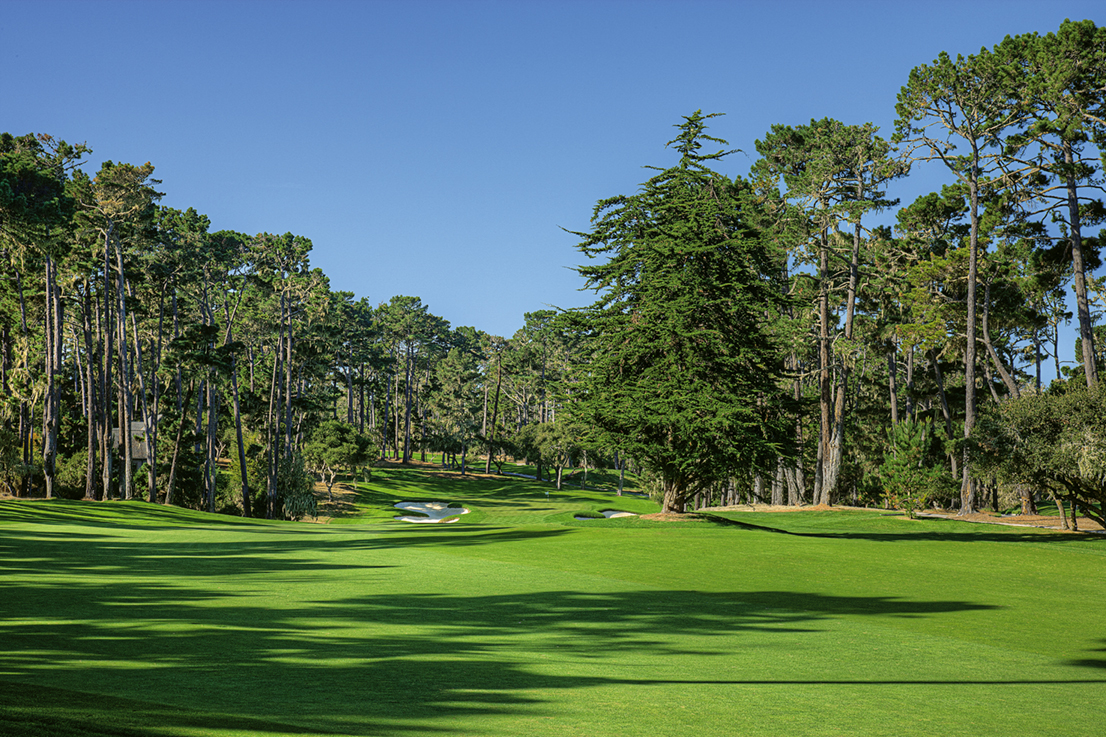 Dormie-2! Spyglass goes 2-up thanks to the No. 2 handicap. No. 16 is quintessential Spyglass, a long, tight and twisting dogleg with hazards and bunkers book-ending a multi-tiered green. There's even a tree at the edge of the fairway that you must shape your drive (or second shot) around.
"Spyglass is a golf course where ball striking is really key," says Rahm. "It gets a little narrow, you have trees in the way, and you have very undulated greens with small areas to put the pins."
Scoreboard: Spyglass Hill 2-up
17. PEBBLE BEACH (177 YARDS, PAR-3)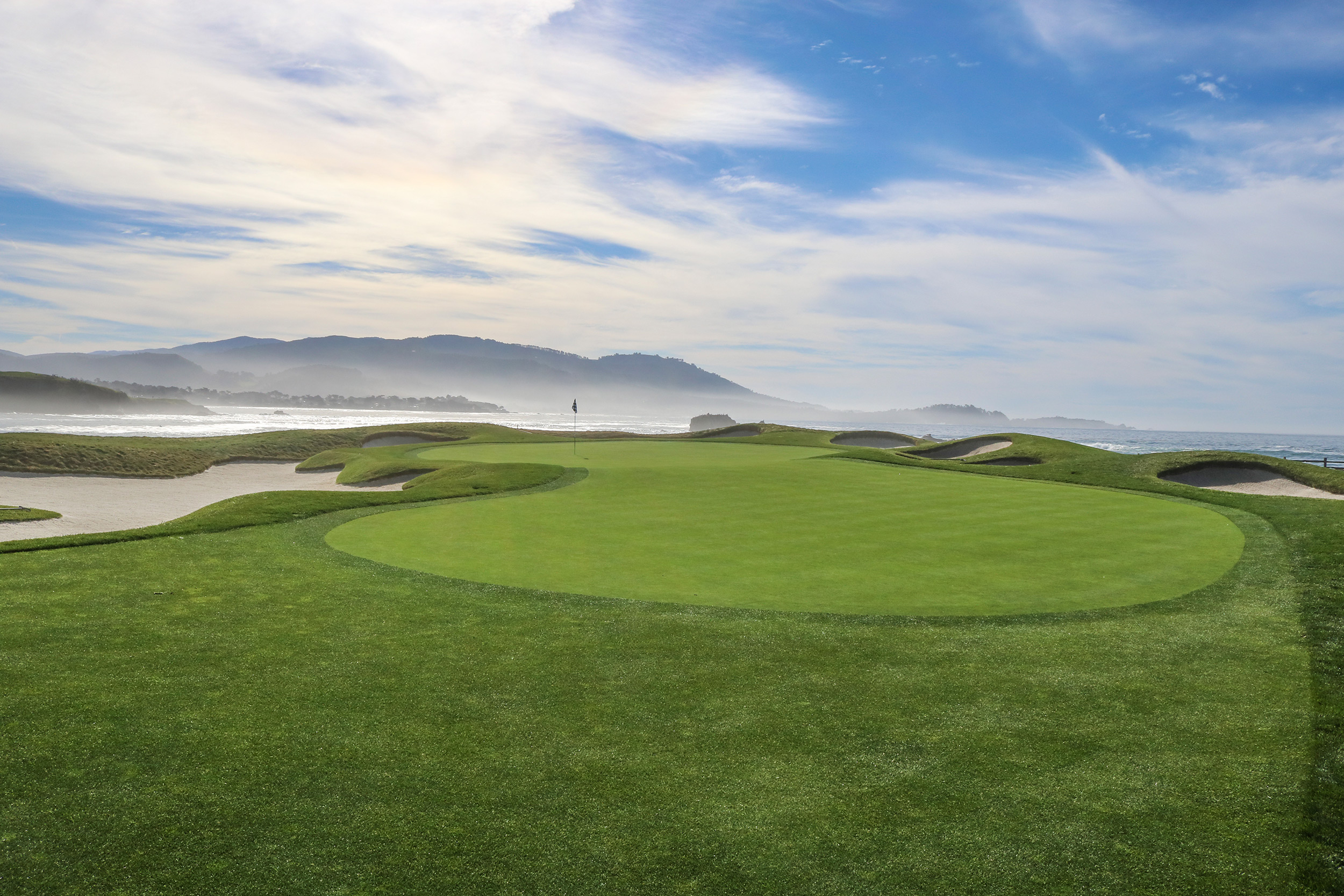 If any golf course is equipped to come back from two holes down with two to go, it's Pebble. When you reach the 17th hole, you can't help but relive golf's most famous shots in your mind. Jack Nicklaus clinched the 1972 U.S. Open when his 1-iron short-hopped the stick, and Tom Watson put the 1982 U.S. Open away here when he chipped in for birdie and broke into an impromptu victory lap.
"I always remember seeing that shot on TV where Nicklaus hit the pin," says Steve Stricker. "And then when you get up on the green, I mean it's nine times out of 10, I'll look over there in that spot where (Watson) chipped in from."
Even without those shots, the hour-glass-shaped green surrounded by wavy bunkering and the majestic Stillwater Cove is iconic.
Scoreboard: Spyglass Hill 1-up
18. PEBBLE BEACH (543 YARDS, PAR-5)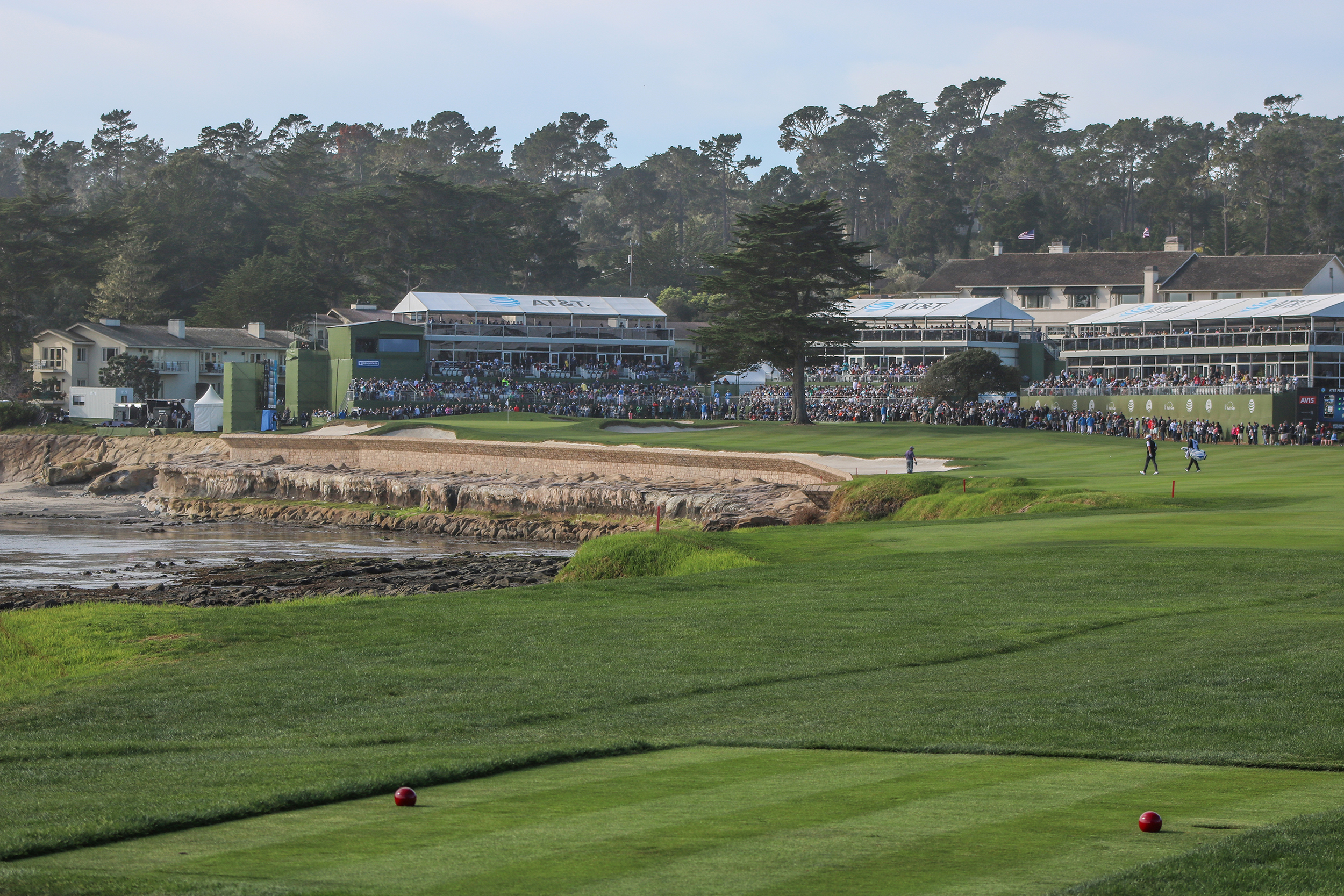 Surprisingly, a birdie has never been needed on the 72nd hole to win a U.S. Open here, but No. 18 scores a birdie here as one of the most dramatic finishing holes in golf to even up the match. U.S. Open Champion Geoff Ogilvy sums up the strategy thoughtfully:
The most interesting aspect of the 18th at Pebble Beach is that it is actually a succession of challenging holes. It's a great and endlessly beautiful par-5 as is, of course. But after a solid drive up the middle it becomes the equivalent of a terrific short par-4. It's a fascinating birdie-three hole from, say, 330 yards out. And it's a thought-provoking birdie-two hole from 130. Which is exactly what every strategically sound par-5 should be.
Scoreboard: Match Halved!
How would you score Pebble Beach vs. Spyglass Hill?
---
Facebook Conversations