Eight decades ago, Bing Crosby was lured by the Siren that is golf in Pebble Beach.
Crosby had been hosting a PGA TOUR event in Rancho Santa Fe, Calif., in the 1930s, but after World War II, he was convinced he should move his tournament to Pebble Beach.
Only, Crosby couldn't decide on just one Pebble Beach course for his event. So in 1947, Crosby created the first PGA TOUR tournament hosted on multiple courses – Cypress Point Club, Monterey Peninsula Country Club and Pebble Beach Golf Links.
Crosby also recruited his celebrity friends to play alongside the pros, giving the tournament a unique character that is still alive and well 70 years later. Today the tournament is known as the AT&T Pebble Beach Pro-Am, and it is played every February at Pebble Beach Golf Links, Spyglass Hill Golf Course, and Monterey Peninsula Country Club.
We look back at 10 of our favorite memories from the past seven decades of the AT&T Pebble Beach Pro-Am:
1947: IN THE BEGINNING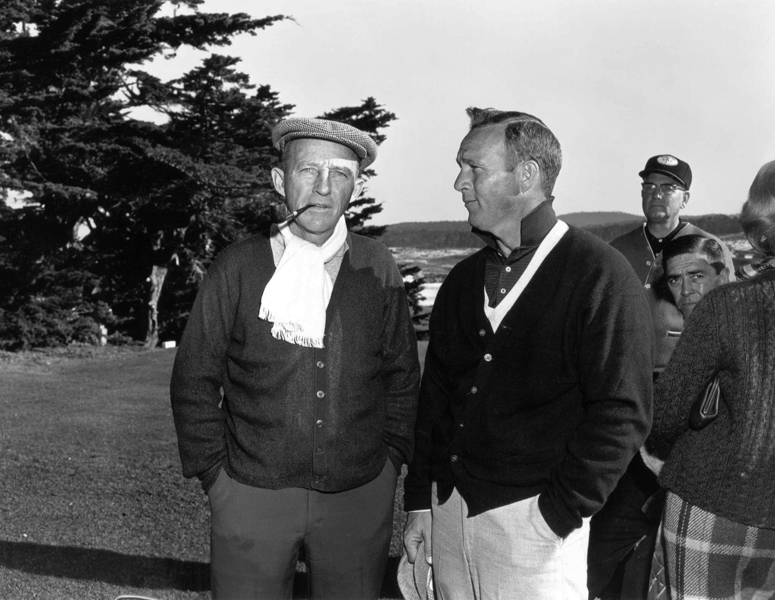 Here's how it all started. Bing Crosby hosted the first Bing Crosby Pro-Amateur Golf Championship in 1947 at Monterey Peninsula Country Club, Cypress Point Club and Pebble Beach. The 54-hole event actually ended in a tie between George Fazio and Ed Furgol, with Sam Snead and Roger Kelly capturing the star-studded team competition.
1962: A SNOW DELAY?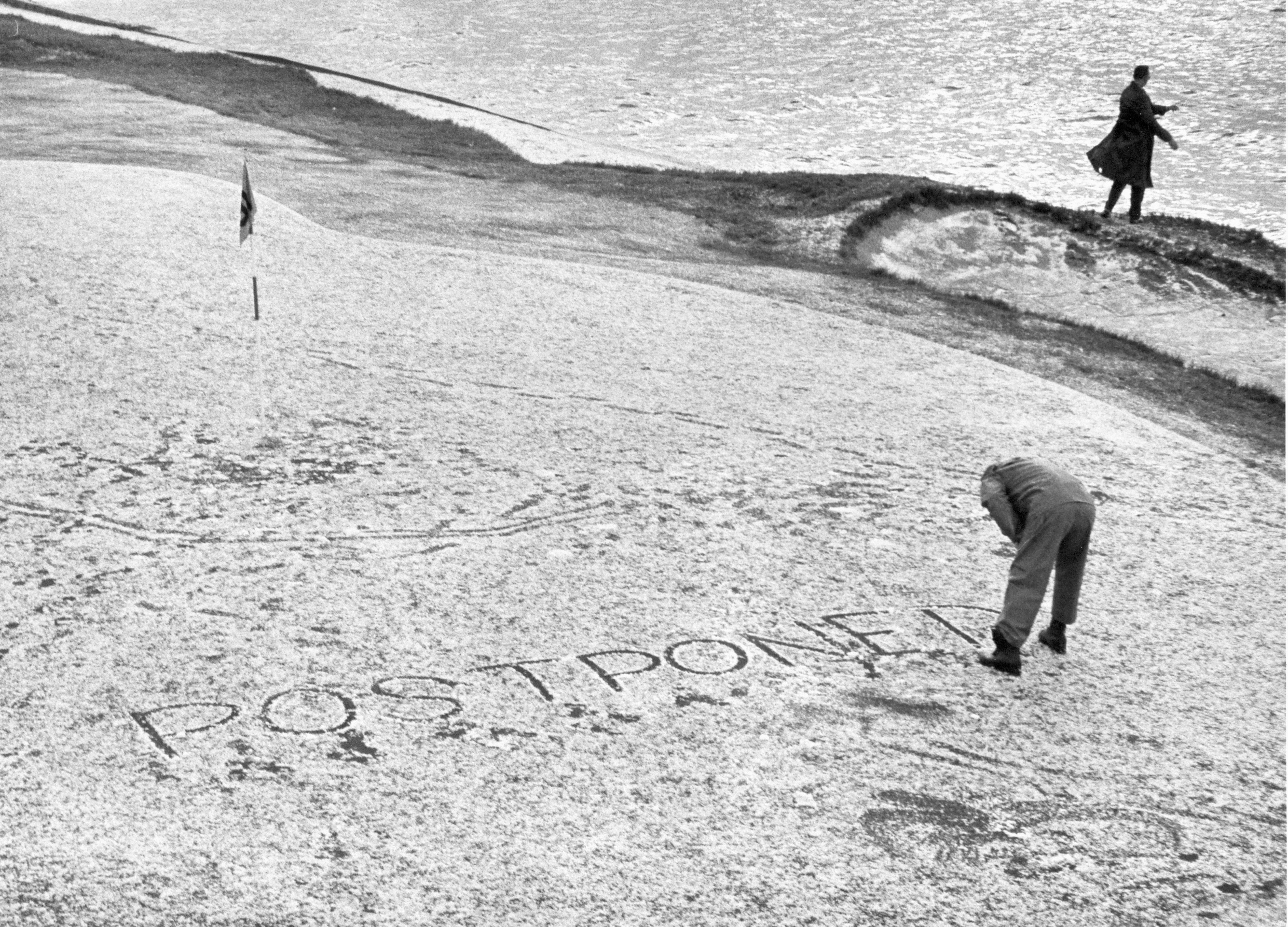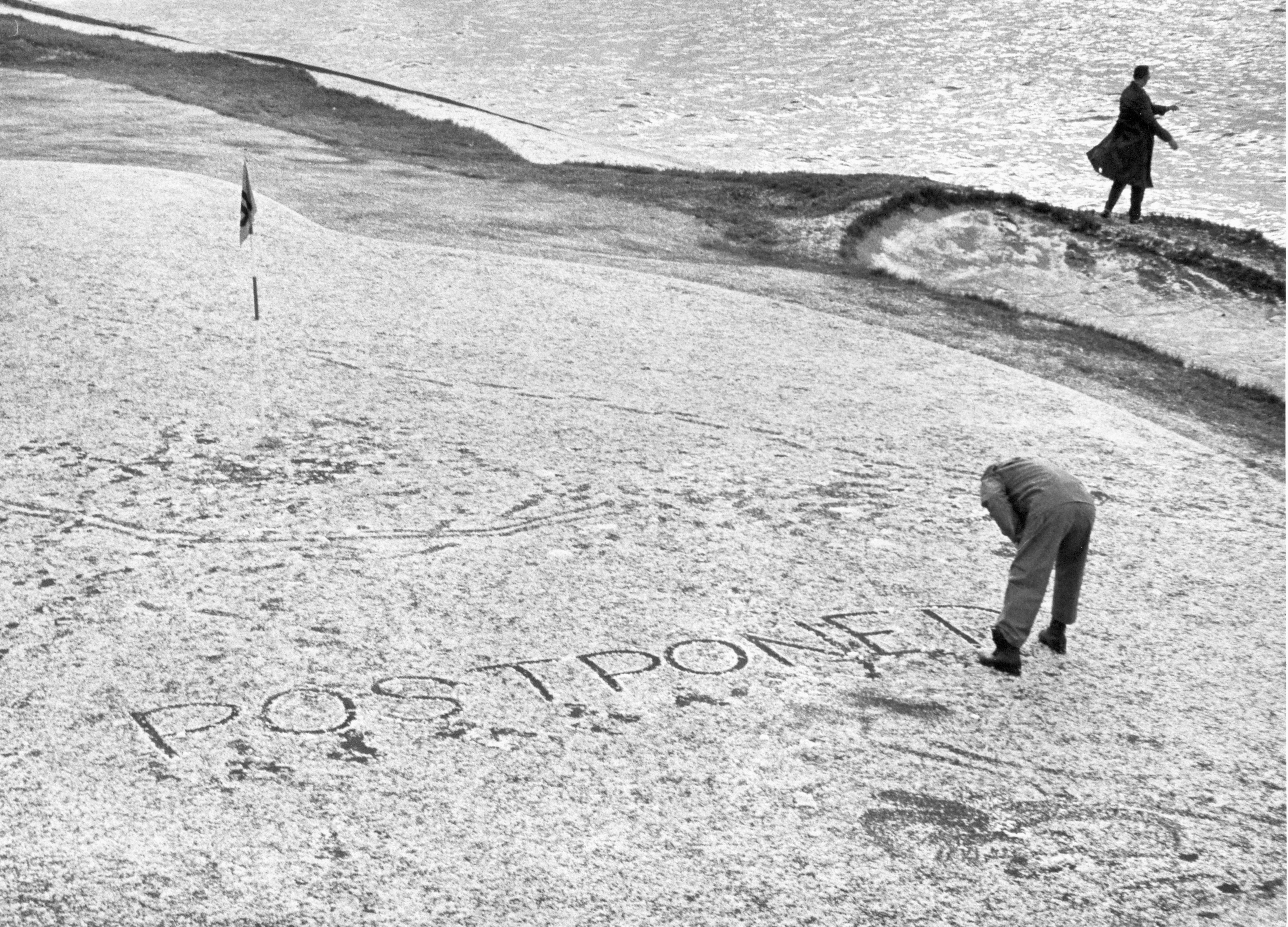 The start of the final round in 1962 was postponed by an incredibly rare snow storm. Jimmy Demaret, who won in the tournament in 1952, quipped: "I know I got loaded last night, but how the hell did I end up in Squaw Valley?" Arnold Palmer was also caught on camera hurling snowballs.
1963: CROSBY AND THE COWBOY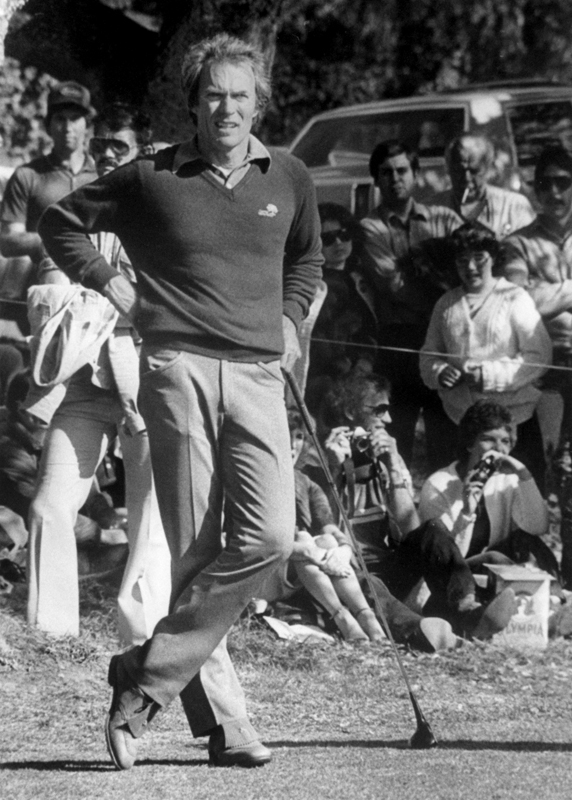 Clint Eastwood made his debut in the 1963 Pro-Am. Eastwood joked it took him so long to get an invite because Crosby might not like cowboys. But Eastwood's invitation that year included a note from Crosby that read: "P.S. By the way, I do like cowboys." Eastwood is still involved in the tournament to this day, serving as the Chair of the Monterey Peninsula Foundation Board of Directors.
1967: DON'T BET AGAINST NICKLAUS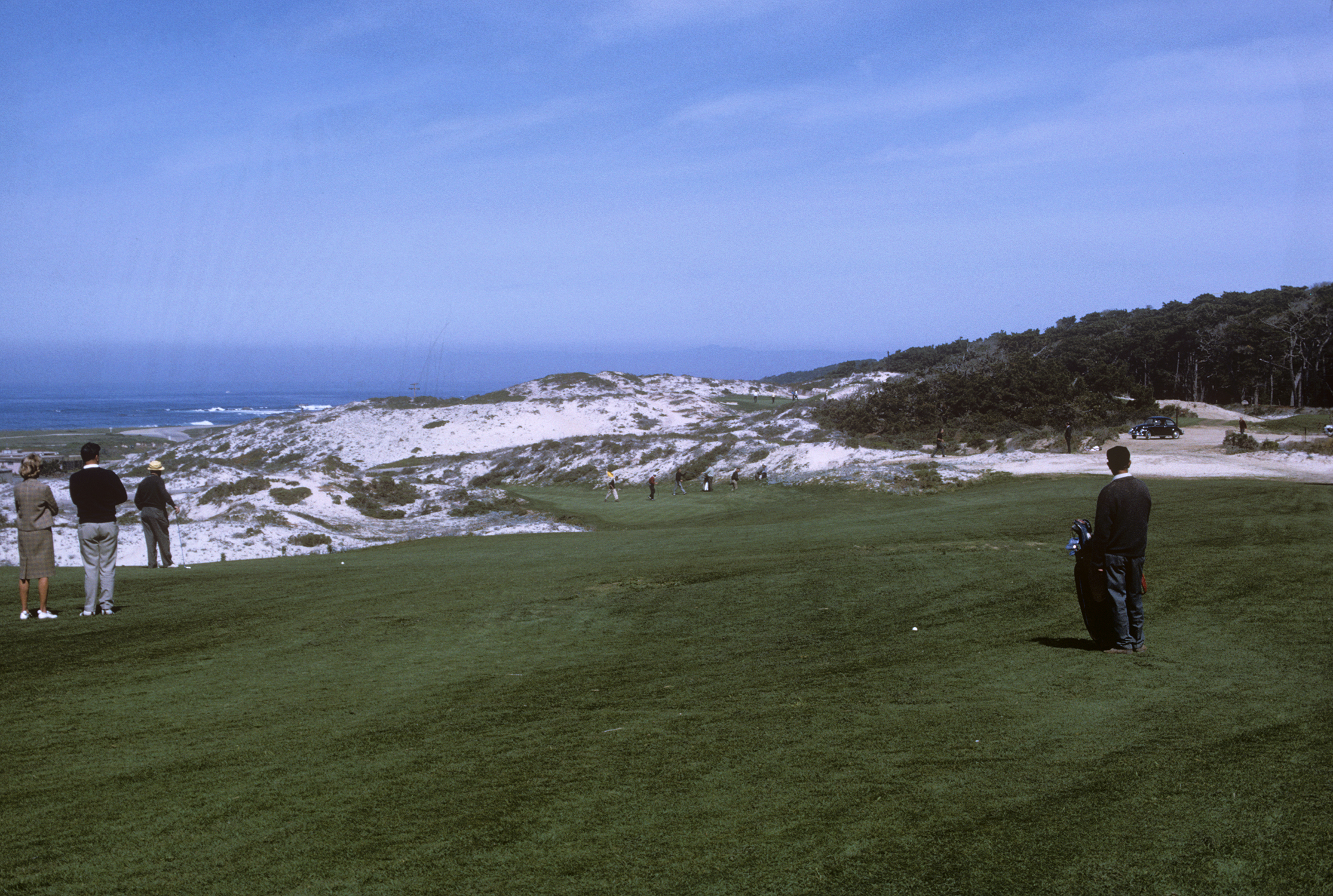 Bing Crosby was so proud to add Spyglass Hill to the Pro-Am rotation that he was willing to wager that Jack Nicklaus wouldn't be able to break par in his first round there. Nicklaus shot a 2-under 70, and framed a signed $5 bill from Crosby as a souvenir. Nicklaus also won the tournament that year by five strokes.
1984: IRWIN BOUNCES BACK
Needing a birdie to force a playoff, Hale Irwin hooked his drive into the rocks on No. 18. The shot was seemingly doomed for the Pacific Ocean, but miraculously ricocheted right and back into the fairway. Irwin then tattooed the flag with his third shot to set up a tying tap-in birdie. Irwin went on to win a playoff against Jim Nelford with another miraculous shot – he pured a 2-iron out of a fairway bunker on No. 16 to set up the clinching birdie. The San Francisco Chronicle summed up the sequence succinctly: "Freak Shot Ties It, Great Shot Wins It."
1994: MILLER TURNS BACK THE CLOCK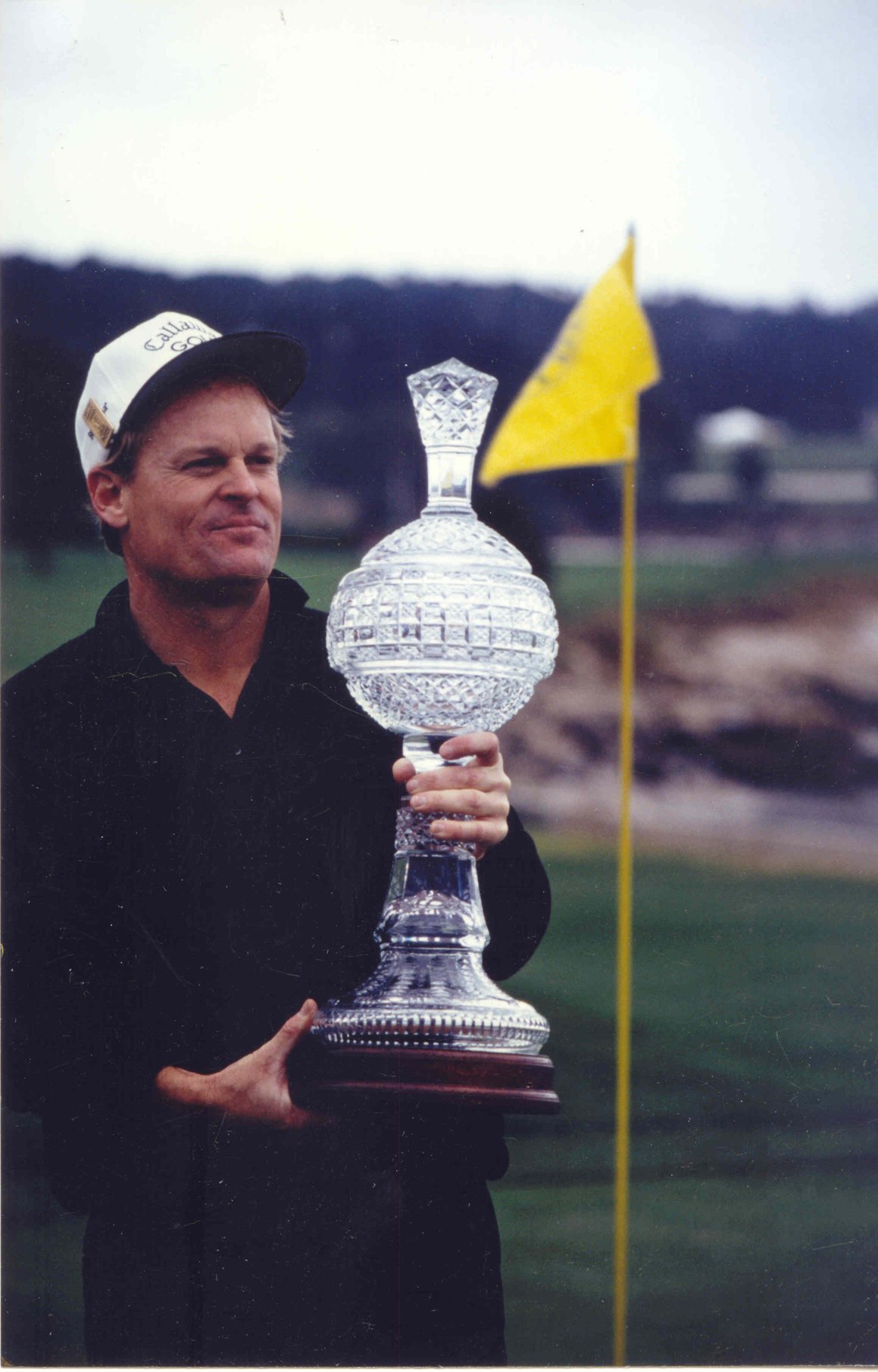 Johnny Miller stepped down from the announcing booth to step back in time and win this event in a third different decade. Essentially retired since 1989, Miller pulled off the stunning victory at the age of 46. "That didn't really happen," Miller told The New York Times. "It was a mirage. It was weird, like the whole thing wasn't happening."
1997: THE PRINCE OF PEBBLE SURVIVES TIGER'S TEAR
Mark O'Meara collected a record fifth tournament title by shooting four straight 5-under 67s to beat rising stars and future No. 1 players in the world David Duval and Tiger Woods by just one stroke. The Prince of Pebble Beach held off a hard-charging Woods, who ripped off a 63-64 finish over the weekend.
2000: 7 DOWN WITH 7 TO GO
With his win streak on the PGA TOUR seemingly destined to stop at five, Woods roared back from seven strokes with seven holes to go, fueled by a final-round 64, to somehow pull out his sixth straight victory. His most brilliant shot came on the 15th hole, when he blasted his drive to 97 yards out, and dramatically backed up a sand wedge into the hole for an eagle-2. Four months later, Woods returned to light up Pebble Beach with his historic 15-shot win at the 2000 U.S. Open.
2011: A CINDERELLA STORY
It's a story only Carl Spackler would believe. Longtime fan-favorite Bill Murray teamed up with D.A. Points to win the Pro-Am title. Points also won the pro title, holing out for eagle on No. 14 before whiffing on an attempted chest-bump with Murray.
2012: LEFTY RUNS AWAY FROM TIGER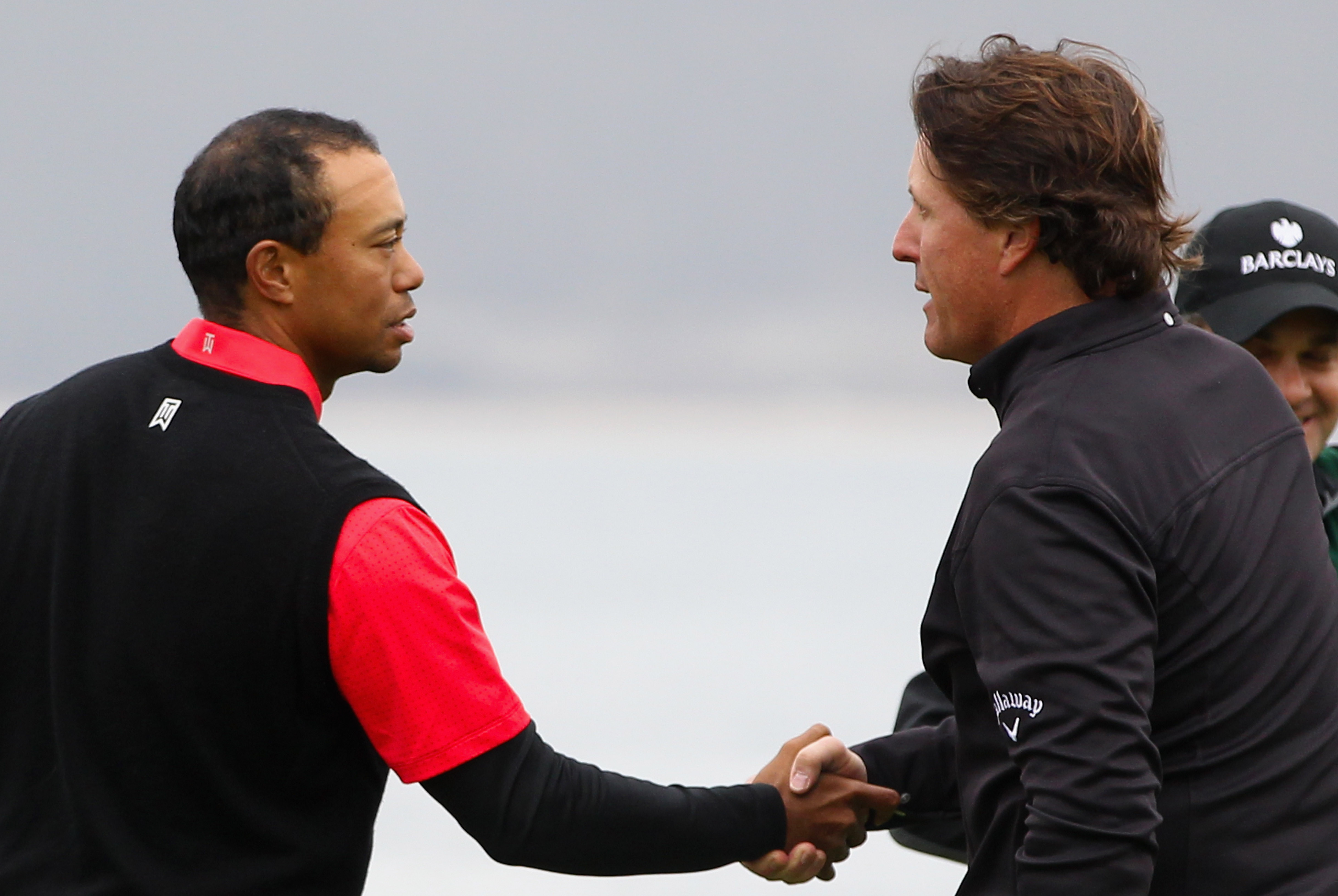 Phil Mickelson won his fourth tournament title, overcoming a six-shot final-round deficit while also thumping playing partner Tiger Woods by 11 strokes, thanks to a closing 8-under 64. "I love playing with Tiger," Mickelson said. "He brings out some of my best golf."
What's your favorite AT&T Pebble Beach Pro-Am memory?
---
Facebook Conversations