Tap Room Tales: Palmer on the Rocks
Arnold Palmer never won at Pebble Beach — one of the very few feats missing from The King's golf resume. Palmer did finish second at the Bing Crosby Pro-Am twice, and trailed Jack Nicklaus by one during Sunday's final nine at the 1972 U.S. Open before ultimately fading to third.
But no episode sums up Palmer's trials and tribulations at Pebble Beach quite like his experience at the 1964 Bing Crosby Pro-Am. On the 17th hole, Palmer sent his tee shot over the green onto the rocky coastline. He tried to play from the rocks — a bizarre scene complete with a stray dog looking on — and ultimately took a 6-over 9 to miss the cut by one.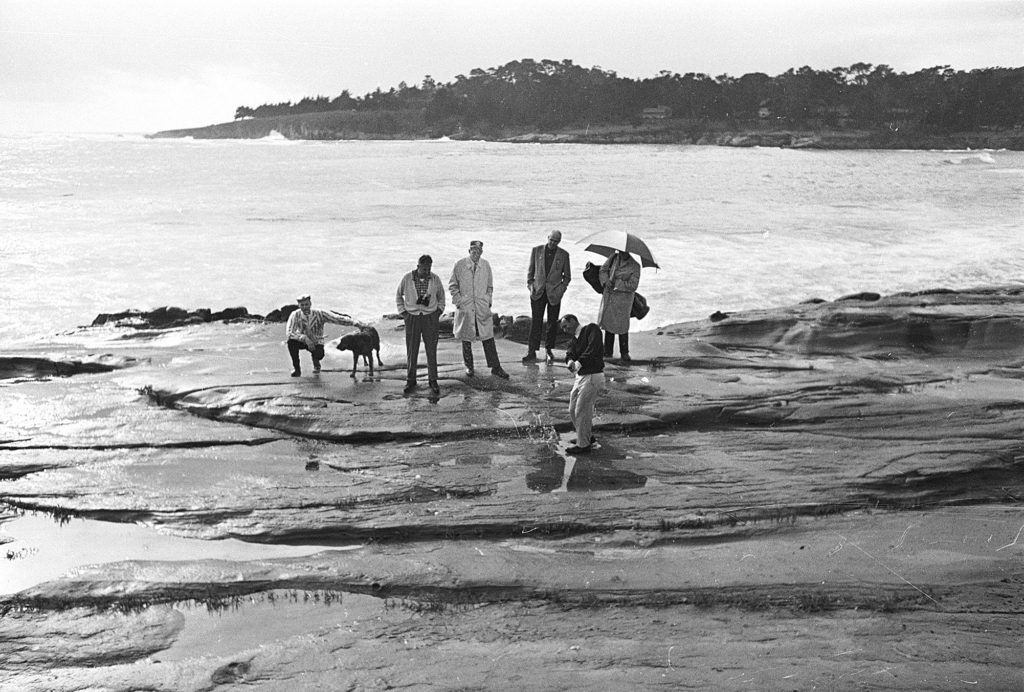 "Looking back, it was really kind of amusing," Palmer later said. "I hit the tee shot rather poorly and it took off for the ocean. When I found it I elected to play it, but it ended being somewhat of a fiasco because the ball would wash up and then go back into the water. As it turned out, when I finished my round I headed over to The Tap Room. By the time I got there, the bartender had invented a new drink — Palmer on the Rocks."
Palmer took the joke well, even though he was moments removed from a disastrous sextuple-bogey. But if there were ever a place to retire after carding a trunk-slamming 9, it would be The Tap Room. Golf Digest celebrates The Tap Room by saying:
Famous golf writer Dan Jenkins called The Tap Room the "headquarters" for his five Pebble U.S. Opens (and three dozen Crosby pro-ams). Before press rooms and prepared remarks, players, celebrities and sportswriters mingled in the Tap Room before, during and after play. The black and white photographs on the walls are testament to that era — Crosby, Hope, Palmer and Nicklaus, dressed in what would qualify as church attire today. The design motif is early 20th-century English private club, with dark panelling, leather chairs and polished wood. The folks who drank here in 1919, when it opened, wouldn't feel out of place today.
There isn't an official drink with Palmer's name on it currently at the resort — other than the lemonade/iced tea classic known worldwide as an Arnold Palmer.
But you can still drink like The King. Palmer eventually joined the ownership group at Pebble Beach in 1999, and could be spotted at The Tap Room with a familiar drink.
The King's order? Kettle One on the Rocks with a twist of lemon.
---
Facebook Conversations