The Double-Bogey Man lurks. Conquer these shots, and they'll be the highlights of your trip. But the stomach-churning challenge of these shots is also why you don't quit your day job. Trick or treat time! Here are the 10 spookiest shots at Pebble Beach Resorts:
TEE SHOT ON NO. 1 AT SPYGLASS HILL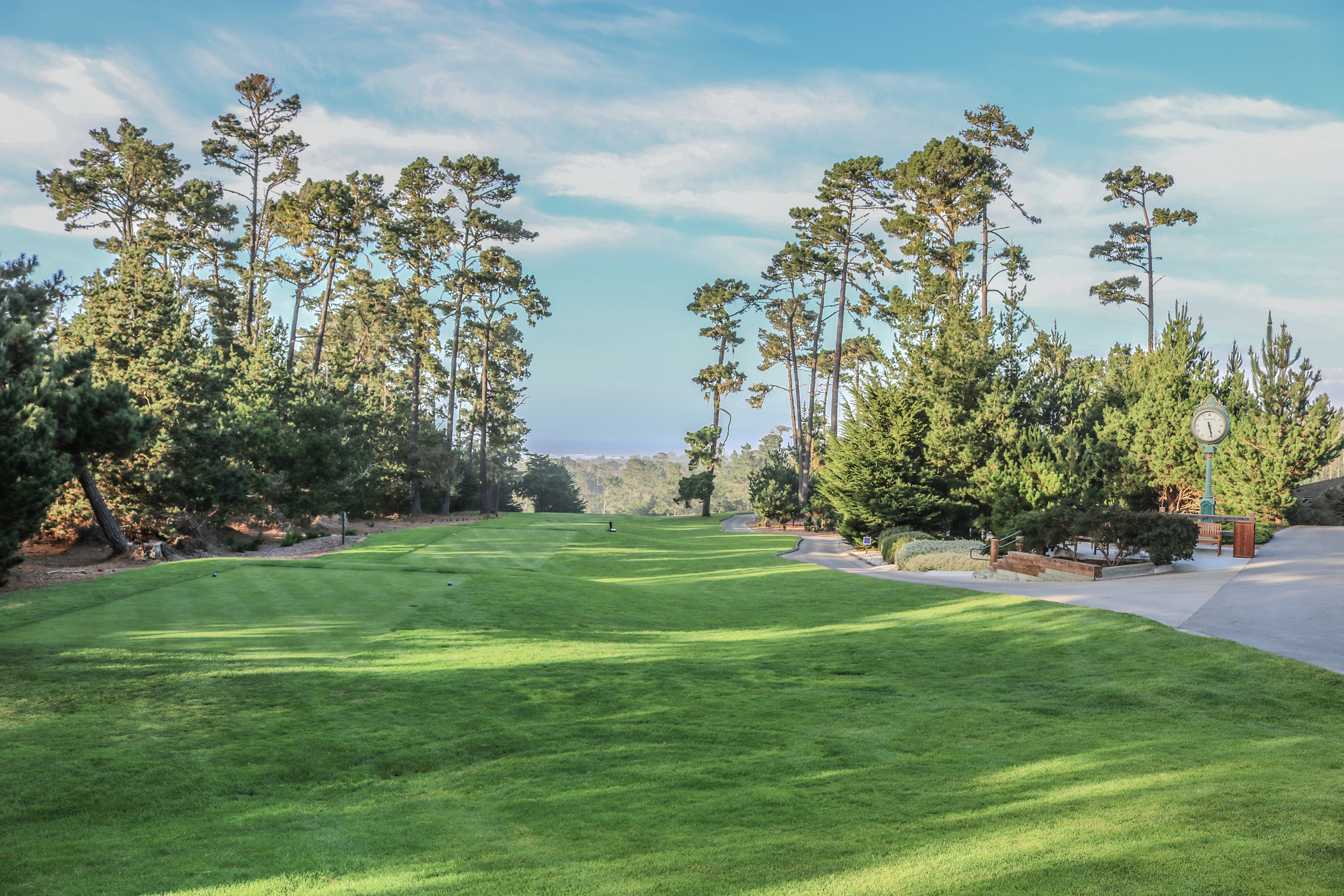 The opening drive from the back tees demands that you thread an avenue of sky-scraping pines. A slicing ocean breeze often adds an extra degree of difficulty. Golf.com sets the scene for what it calls the scariest opening shot in golf:
No forced carry, no landing area hazards, no OB. Just a simple, mist-enshrouded tee box that abuts the small pro shop, along with a bowling-alley fairway hemmed in by enormous pines. The place is mausoleum quiet, with one terrifying exception: the sounds of golf balls echoing off the trees from adjoining holes. A short, straight drive won't work, as the timber will block your second. Even a healthy drive down the middle will leave you an awkward downhill-sidehill lie. When only a long, high draw will do on a narrow, 595-yard, par-5 opener, that's scary!
2ND SHOT INTO NO. 4 AT SPYGLASS HILL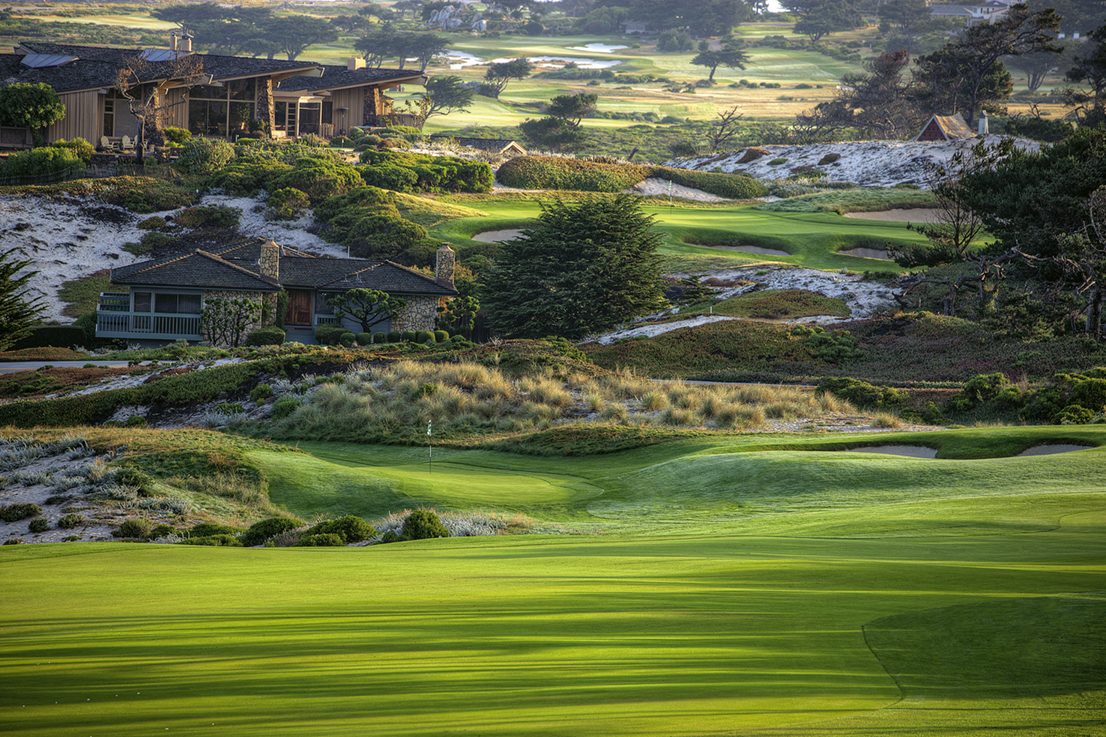 This slithering green snakes between two sand dunes for 55 yards, and is barely 30 feet wide at its most forgiving. As Golf Academy Director of Instruction Laird Small says, you need courage to hit this shot. A properly placed tee ball should leave you less than 150 yards, but there is simply nowhere to miss your second shot into this playground slide-like green that you need to see (and play) to believe.
2ND SHOT ON NO. 6 AT PEBBLE BEACH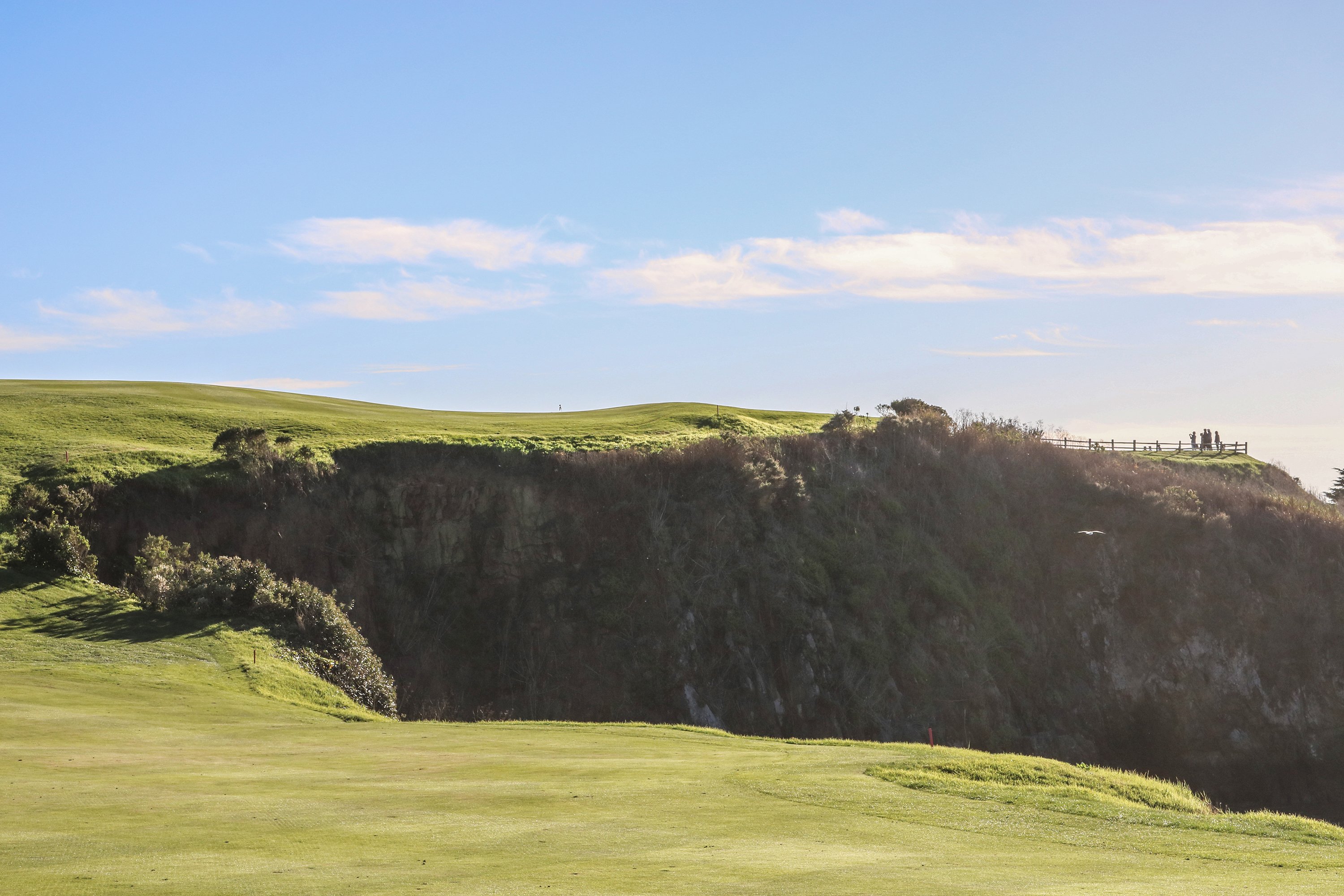 Jordan Spieth calls No. 6 "one of my favorite holes in the world." He relishes the challenge of a blind second shot that must rise quickly over the face of a cliff from a downhill lie that wants to shoot your ball low and right and into the ocean. Sounds like great fun, right? Well, here's how you can try to hit it.
TEE SHOT ON NO. 7 AT SPANISH BAY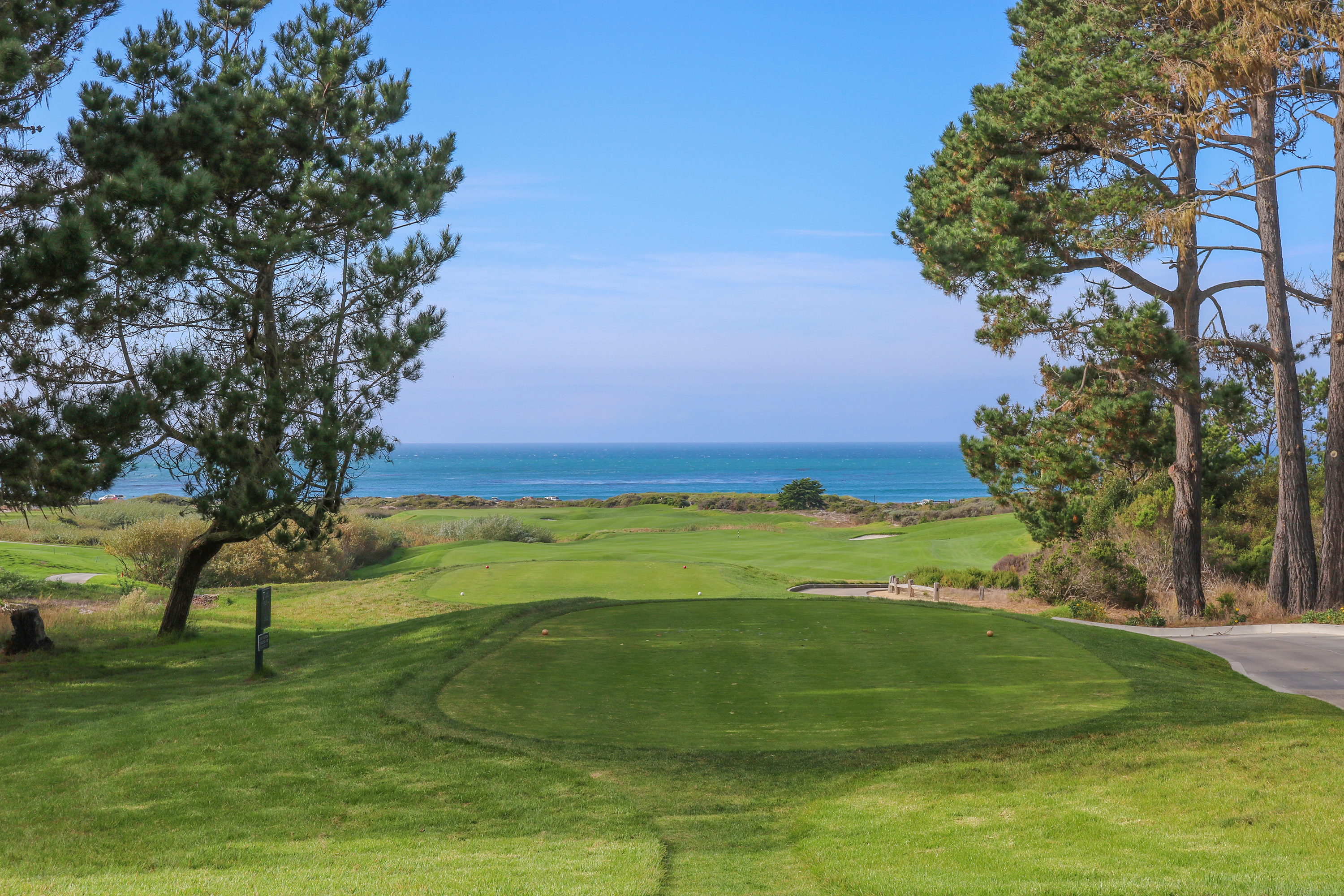 With the gold and blue tees both playing over 400 yards into a typical ocean breeze, you need distance off the tee to set up a manageable approach shot to a fortified and undulating green. But the fairway shrinks the farther you hit it, with marsh creeping in from the left side and cutting across the hole, plus pot bunkers and 17-Mile Drive encroaching from the right.
2ND SHOT ON NO. 8 AT PEBBLE BEACH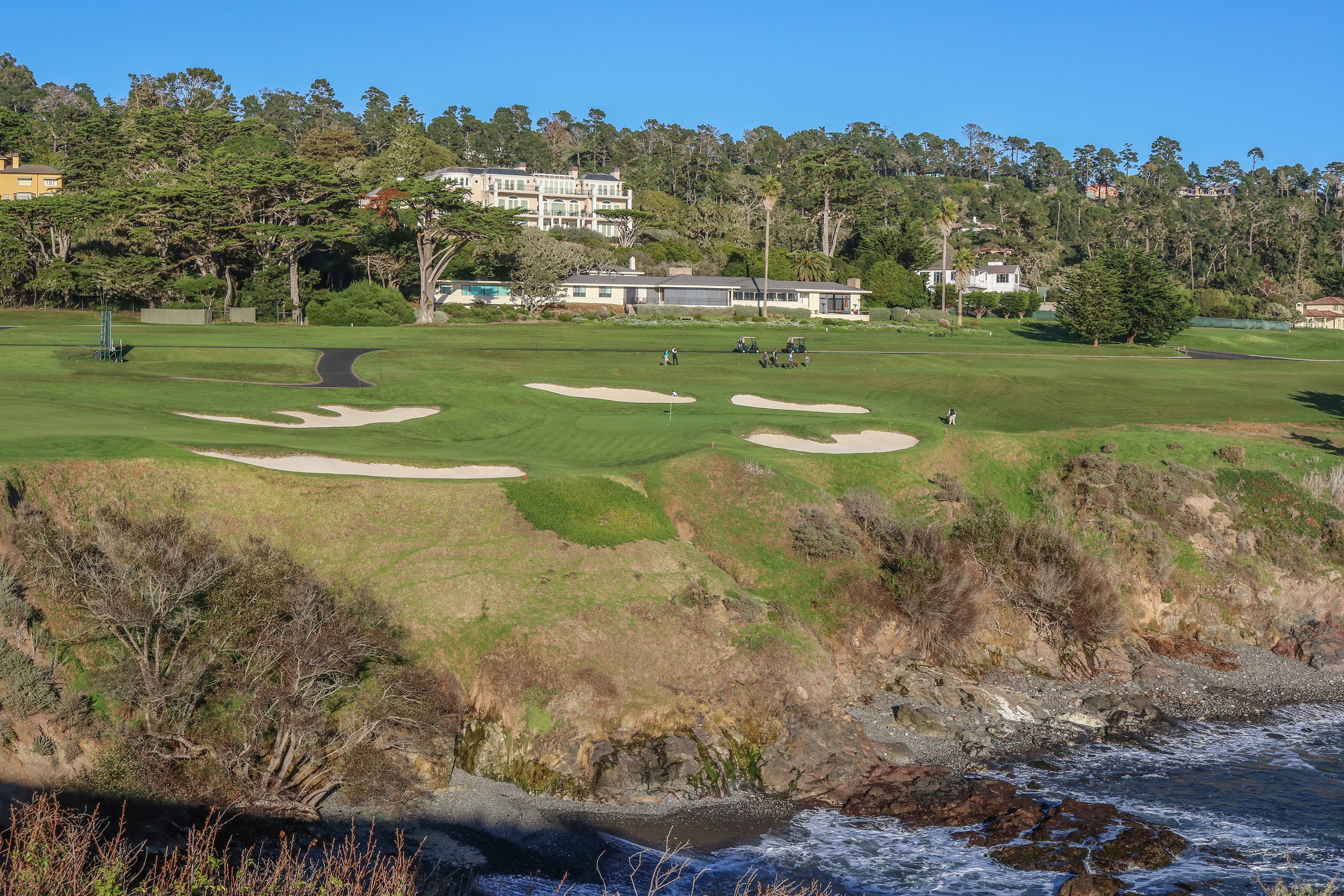 Jack Nicklaus loves the drama of this shot, calling it his favorite in all of golf. As your ball hangs in the air, it feels like it can land anywhere: over the green, on the green, down the cliff, or in one of five bunkers.
Said Tiger Woods about the heart-in-your-throat second shot: "That second shot is one of the most daunting second shots in golf. I know one of the things that (caddie) Stevie Williams and I have, you hit that second shot and you don't say a word. You don't know whether to say 'get up' or 'get down.' It's just up there forever."
2ND SHOT ON NO. 9 AT PEBBLE BEACH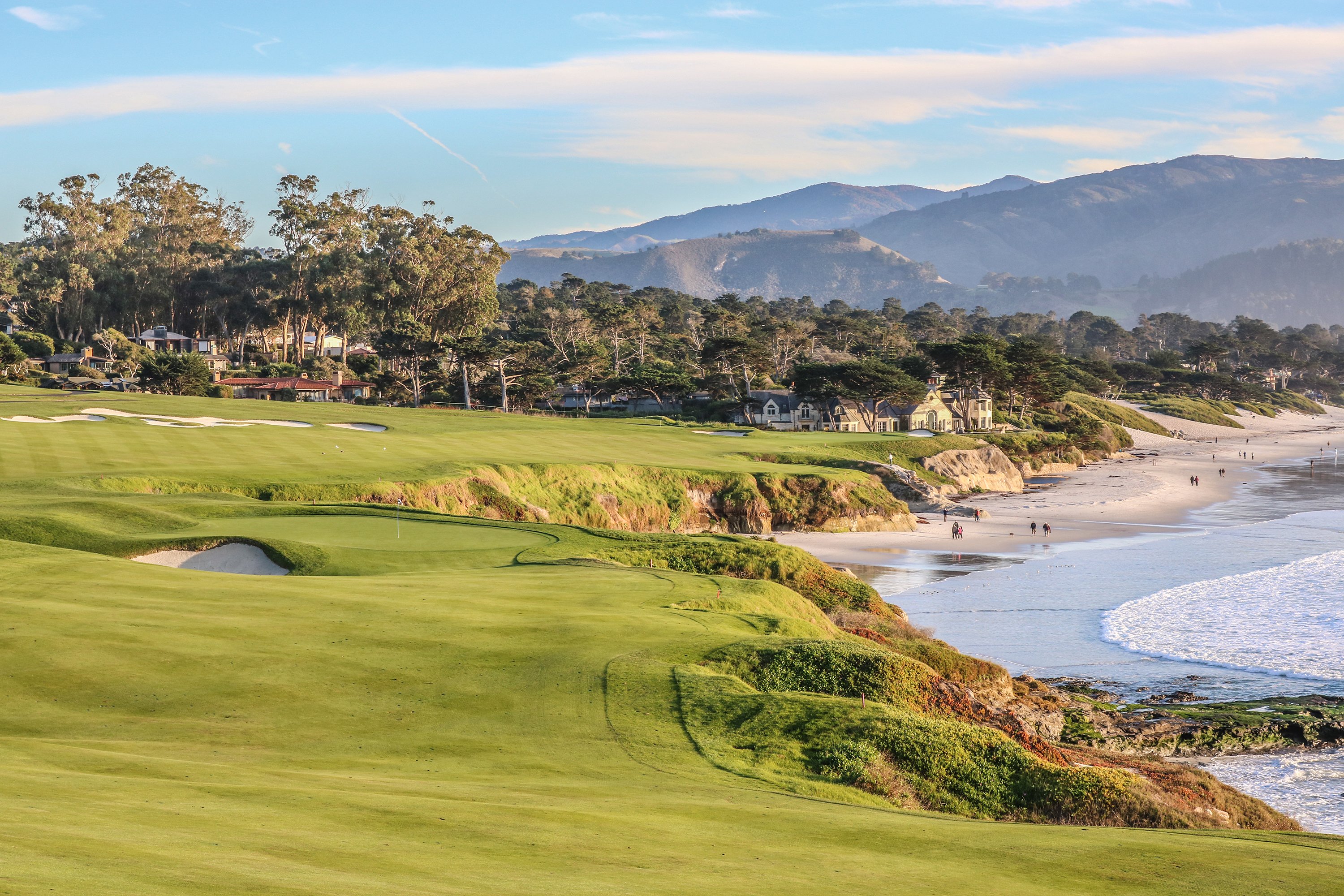 The silhouette of a golfer playing from the crest of the ninth fairway against the eye-popping white sand of Carmel Beach is a photographer's favorite shot during the AT&T Pebble Beach Pro-Am. It's not always the favorite shot of golfers through. A downhill lie from more than 200 yards away to a 23-yard-deep green surrounded by a gaping bunker and beachside cliffs is as tough as it gets. Only two of 40 pros hit the green in regulation during the first day of this year's AT&T.
TEE SHOT ON NO. 12 AT SPYGLASS HILL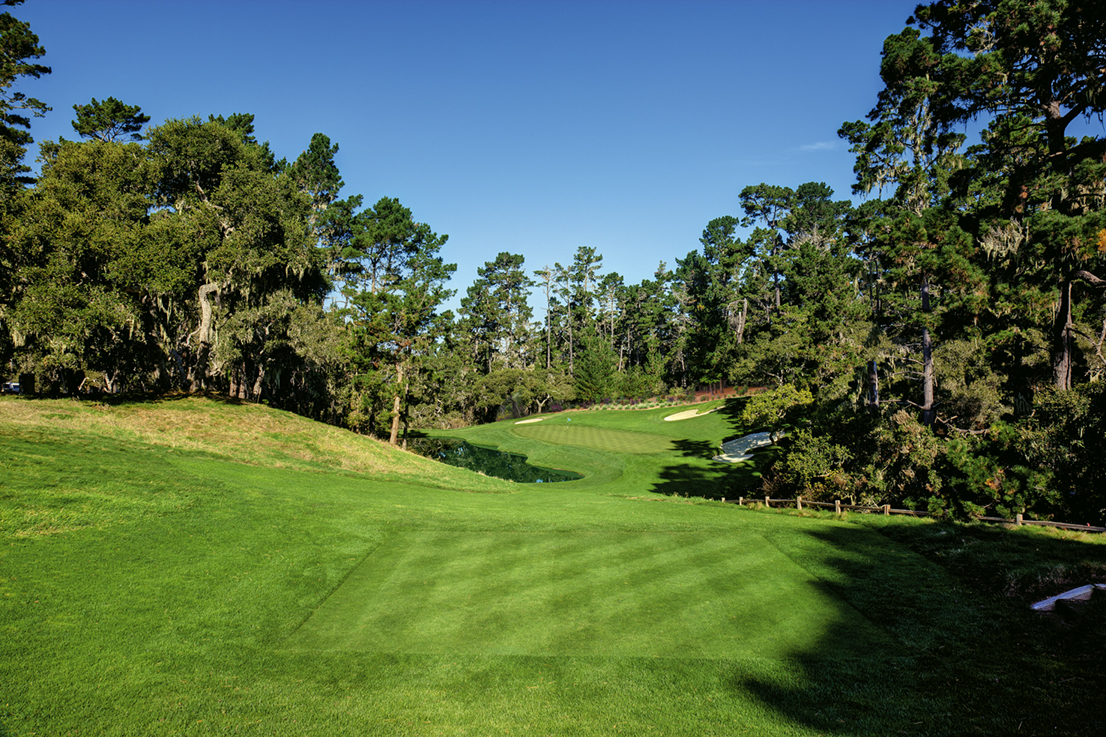 Robert Trent Jones Sr. built Spyglass Hill after his work on the 11th and 16th holes at Augusta National. Golf.com made the connection between Augusta National and this lake-fronted hole at Spyglass Hill:
Visual and strategic drama merge harmoniously throughout Augusta National's back nine, reaching a crescendo at the par-3 16th. The hole wasn't in the original design. Robert Trent Jones Sr. created it in 1947, and the hole soon became a favorite of President Dwight D. Eisenhower, who once committed it to canvas with his paintbrush.

Trent Jones Sr. later authored a wooded wonder on No. 12 at Spyglass, where the shot demands are similar: Aim at the water-guarded left side at your peril, but bail out too far right and face a scary downhill recovery with a pond lurking beyond.
It's a thrilling/terrifying downhill shot to judge, with the ocean breeze invisibly lurking above the trees, and a watery grave waiting below. (Caddie tip: check out which way the moss in the trees is pointing to gauge the wind.)
THIRD SHOT INTO NO. 14 AT PEBBLE BEACH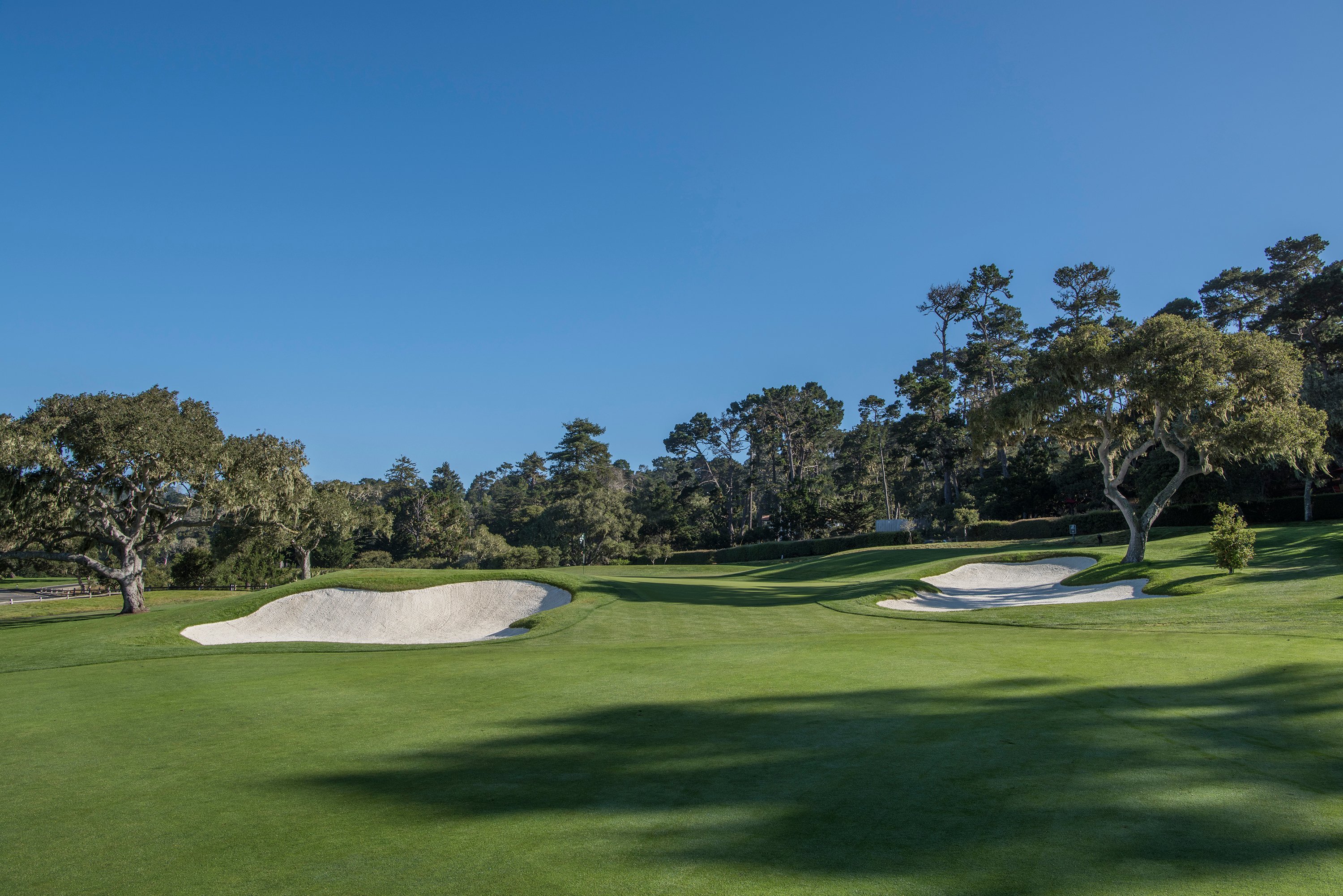 We spent an entire post dedicated to this shot. The San Francisco Chronicle wrote a feature on this hole ahead of the 2010 U.S. Open titled, "Pebble Beach's 14th Hole is Pure Evil." Said Paul Goydos, "You're trying to stop a pitching wedge on a moving school bus." Our advice?
Recognize that the shot plays uphill. Add 15 yards to account for it. If you're feeling dialed in, take dead aim.
Looking for a contingency plan? Long and to the right is relatively flat, and sets up the best recovery angle. Avoid short and left to take those big numbers out of play. (Those big numbers included four quadruple-bogey 9s during the final round of the 2010 AT&T.)
SECOND SHOT ON NO. 16 AT SPYGLASS HILL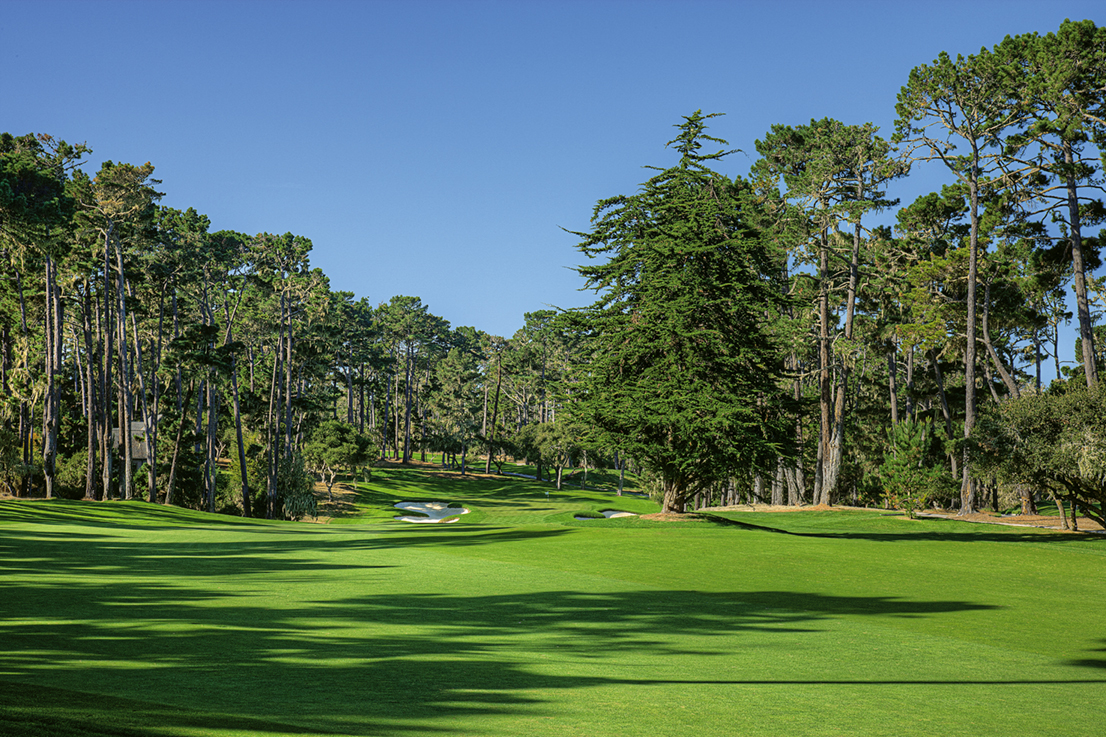 If you stripe your tee shot down the tree-lined fairway — and avoid the giant tree standing sentry at the corner of the dogleg — you're still faced with what becomes one of the toughest par-3s you'll ever play. As Golf.com says:
The brutal 16th is the rare par-4 these days where merely hitting the green in regulation is cause for celebration.
TEE SHOT ON NO. 18 AT PEBBLE BEACH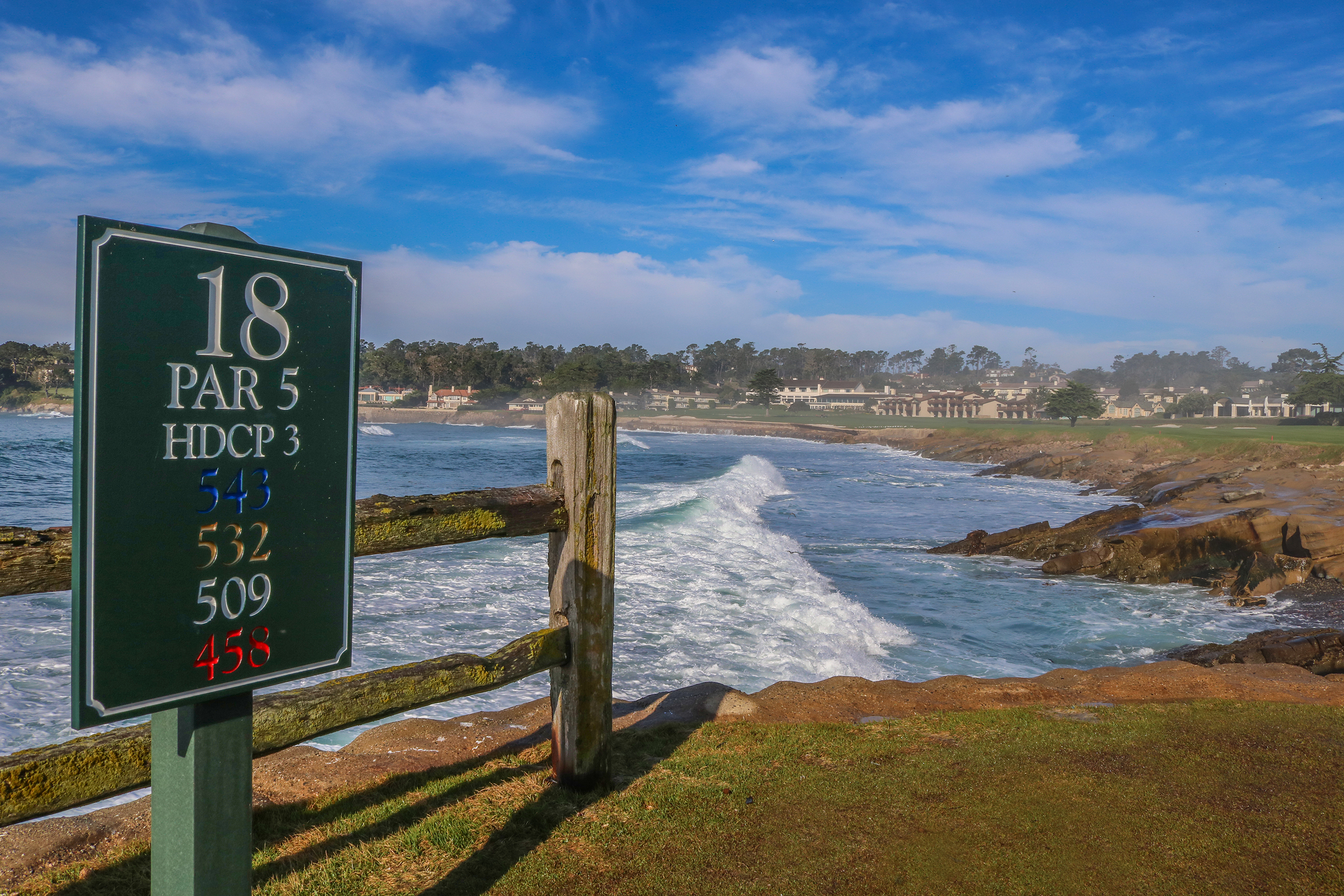 For the first 13 driving holes at Pebble Beach, you can miss left and stay dry. But for your final drive, the ocean hugs the left side of this famous hole. If you want to have any chance of reaching the 543-yard par-5 in two shots, your drive must split the tree in the fairway and the craggy coastline to the left. And if your flight instincts kick in, two sets of bunkers and out-of-bounds punish bail-out shots to the right.
What's the spookiest shot for you at Pebble Beach Resorts?
---
Facebook Conversations