There's a lefty atop the leaderboard with a history of winning at Pebble Beach.
It's not Phil Mickelson, although he's close.
Scott Langley, who won the 2006 First Tee Open as a junior golfer, shot a 7-under 64 at Monterey Peninsula Country Club to tie for the lead with Brian Gay during the first round at the 2019 AT&T Pebble Beach Pro-Am.
Now 29, Langley is searching for his first PGA TOUR win. And he'll have to earn it. The front page of the leaderboard includes Major champions Mickelson (-6), Jason Day (-6), Dustin Johnson (-5) and Jordan Spieth (-5). There are 28 players at 4-under or better, and 86 who broke par.
On top of that, Langley must contend with a wet forecast that calls for rain Friday afternoon. Play has been moved up an hour and will begin at 7 a.m. as a result.
"The forecast around here can change at any moment, so you just have to be ready for kind of anything," said Langley, who tied for 16th as an amateur during the 2010 U.S. Open at Pebble Beach. "And obviously the plan is to get some weather tomorrow, some rain and some wind, and you just kind of have to take it as it comes."
Here's what else caught our attention during AT&T Thursday:
SNEDEKER BIRDIES FROM THE PEBBLE BEACH
Most days this recovery isn't even possible. But Brandt Snedeker took advantage of a low tide to tally an unforgettable birdie from the Pebble Beach that earned the course its name. The two-time AT&T champ (2013 and 2015) finished with a bogey-free 3-under 69.
"Luckily it turned out the way I was thinking," said Snedeker about his shot from Pebble Beach. "I didn't hit myself, I didn't fall down getting out of the rocks down there, it was a little slippery. So it all worked out great. I'm feeling I'm a genius right now, but at the time I didn't know."
WATCH OUT, PHIL MICKELSON IS CRUSHING HIS DRIVER
View this post on Instagram
The 48-year-old Phil Mickelson is hitting the ball father than he ever has. Entering this week, he's fifth on the PGA TOUR at 316.0 yards per drive. And now, he's hitting it straight.
"So history was made today," said Mickelson after a 6-under 65 at MPCC. "To the best of my knowledge, it's taken me 27 years and a few months to hit all fairways in a single round in a competition. I may have done it before but I don't ever recall doing it."
It's actually been 21 years since the four-time AT&T winner accomplished the feat, but still:
SPIETH IS BACK FOR MORE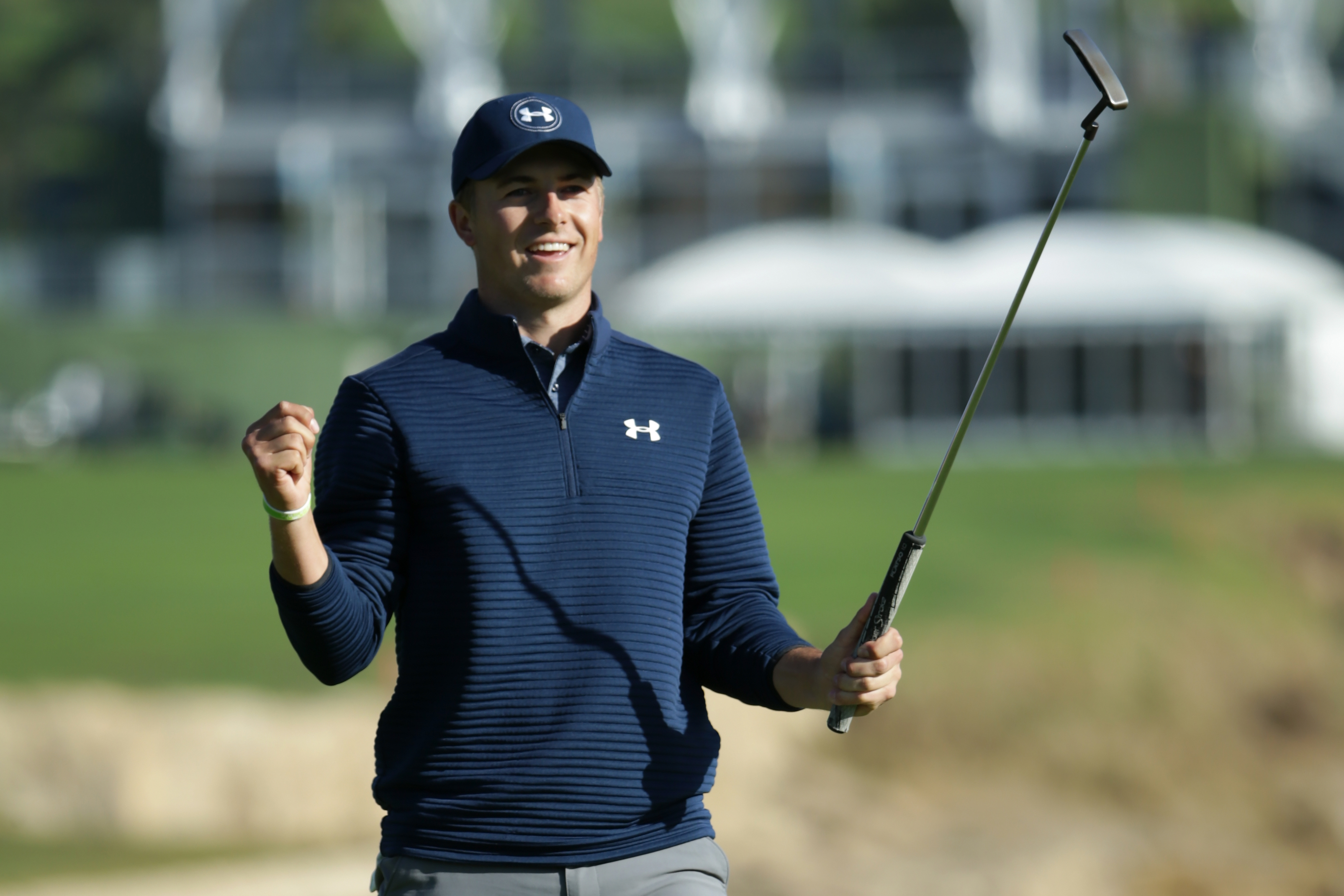 On the eve of the 2019 AT&T Pebble Beach Pro-Am, Jordan Spieth had a sunny outlook on a not-so-sunny forecast, thanks to his experience winning a wet 2017 edition.
"It was pretty gnarly the year that I won," said Spieth, who cruised to a four-shot victory. "And playing well in those conditions got me into a lead by Saturday and into Sunday. So looks like we're going to have to do that again this week, which is nice."
Which is nice? Those words weren't coming out of the mouths of many others, but the positive mindset produced an encouraging first round. Spieth ran off five birdies on the back nine at MPCC to shoot a 5-under 66, keeping him near the top of a crowded leaderboard. Playing partner and two-time AT&T winner Dustin Johnson also shot 5-under at MPCC.
"I think bad weather makes me become more feel-oriented which is better for my game," said Spieth, who finished with seven birdies.
HO-SUNG CHOI IS AN INSTANT HIT
View this post on Instagram
It's the Most Interest Swing in the World. But 10 holes into Ho Sung Choi's first PGA TOUR round, he was 4-over at MPCC. Fisherman Choi righted the ship with three birdies on his back nine, closing with a respectable 1-over 72.
Along the way, he won over the galleries, as well as playing partners Jerry Kelly and Aaron Rodgers.
"I really love the action," said Kelly. "It made me want to get my leg into it just a little bit and see if I can get a little extra. But, no, his fundamentals at impact are pretty darn good and he can shift it and roll it. So there's no reason that he can't compete."
WE WILL HAVE A NEW WINNER IN 2019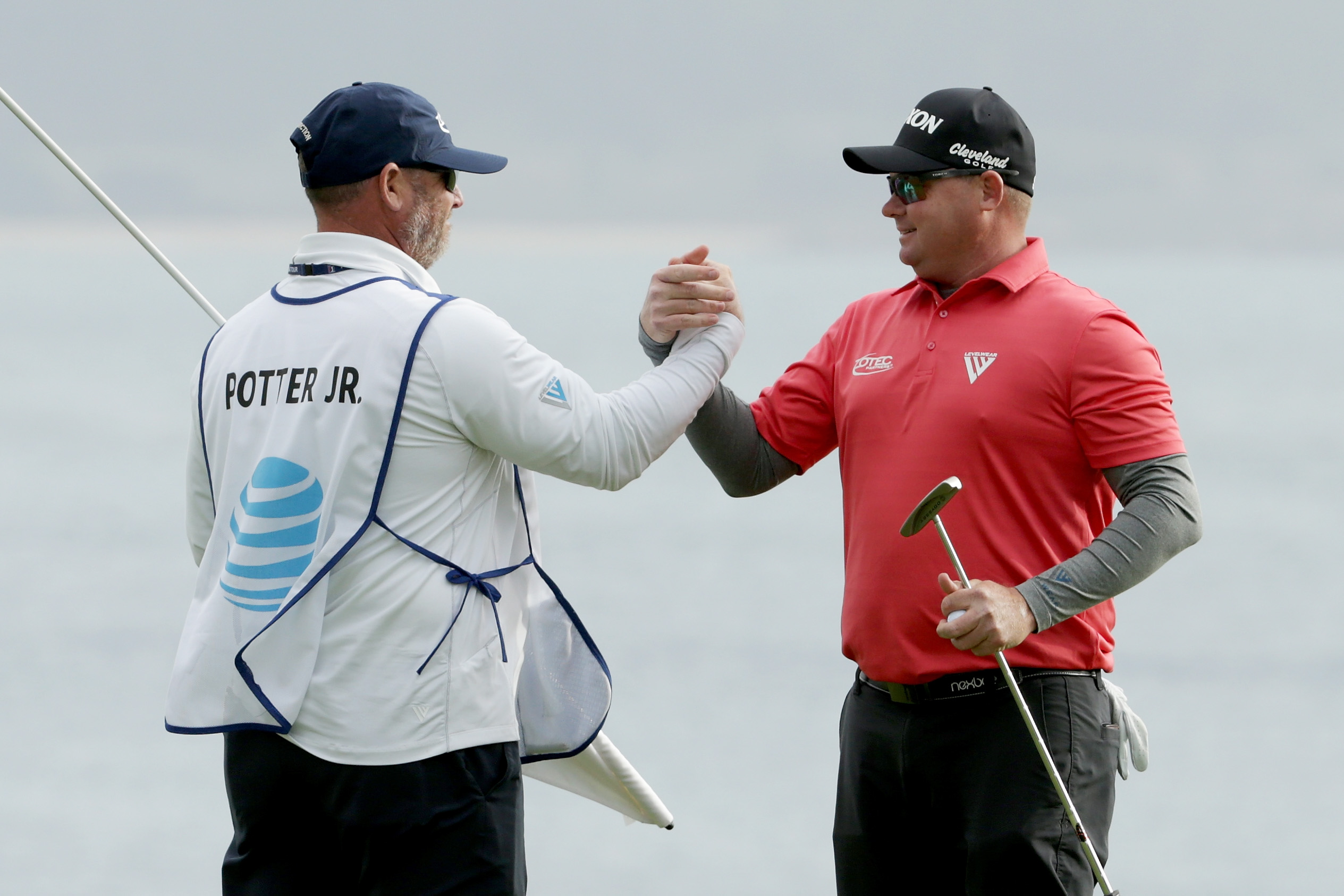 Ted Potter's title defense got off to a nightmarish start — he tripled his first hole at Spyglass Hill — and it only got worse from there. While the round included three birdies, he also added four double-bogeys en route to a disastrous 10-over 82. Potter is dead last, 17 shots off the lead.
WANT TO CATCH THE REST OF THE ACTION?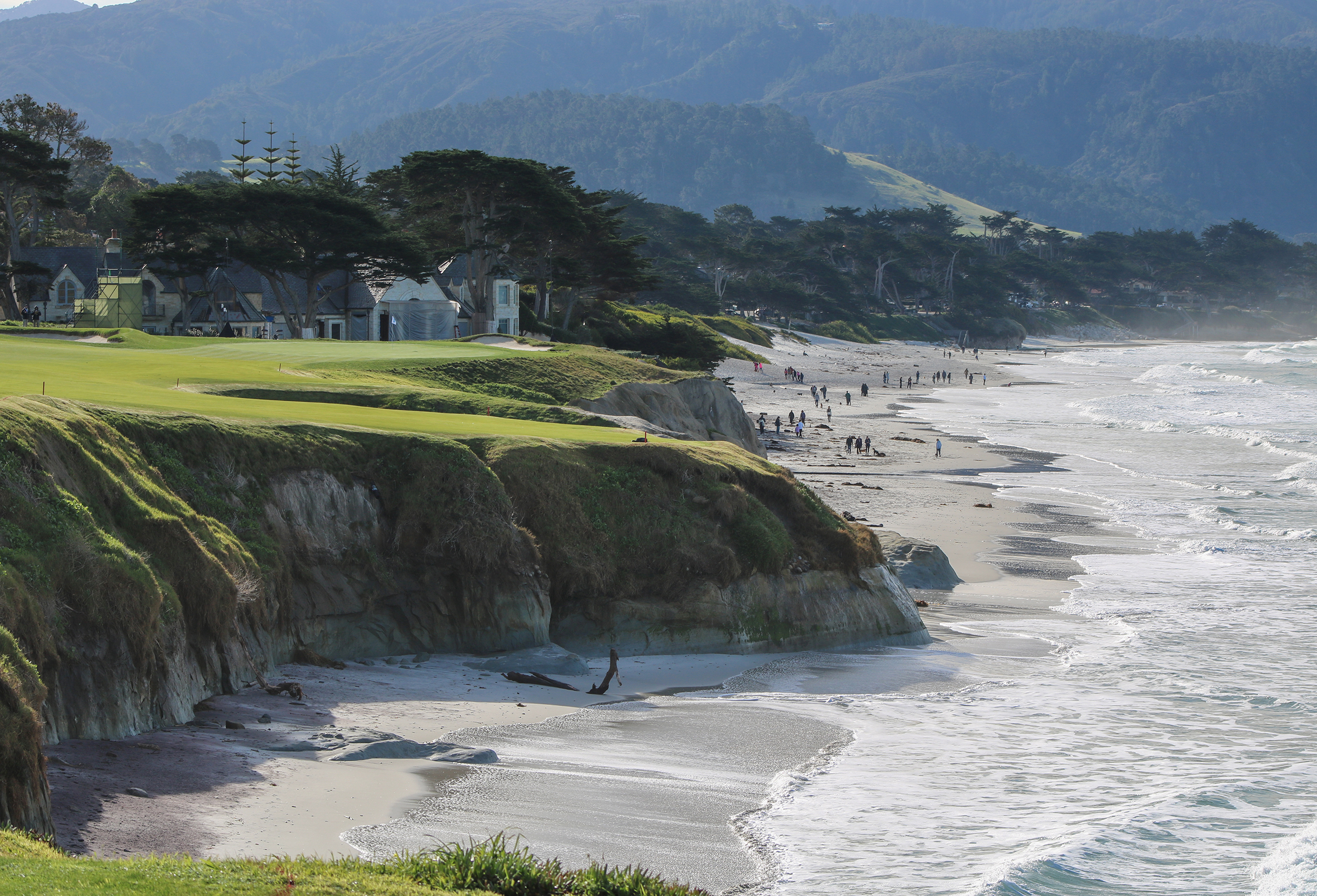 If you can't make it out to the course, here's how you can watch:
Friday: Noon to 3 p.m. (The Golf Channel)
Saturday: 10-11:45 a.m. (The Golf Channel); Noon to 3 p.m. (CBS)
Sunday: 10-11:45 a.m. (The Golf Channel); Noon to 3:30 p.m. (CBS)
---
Facebook Conversations