With the PGA TOUR season jumping into the FedEx Cup Playoffs, PGA.com dug into the stats behind the 2016-17 year. One interesting discovery? When composing a course made up of the 18 toughest holes (by number) from this season — including Majors — three came from Pebble Beach Resorts, and four were played in this year's AT&T Pebble Beach Pro-Am.
Let's take a closer look at some of the toughest holes PGA TOUR pros faced during the 2016-17 season:
NO. 5 AT SPYGLASS HILL (197 YARDS, PAR-3)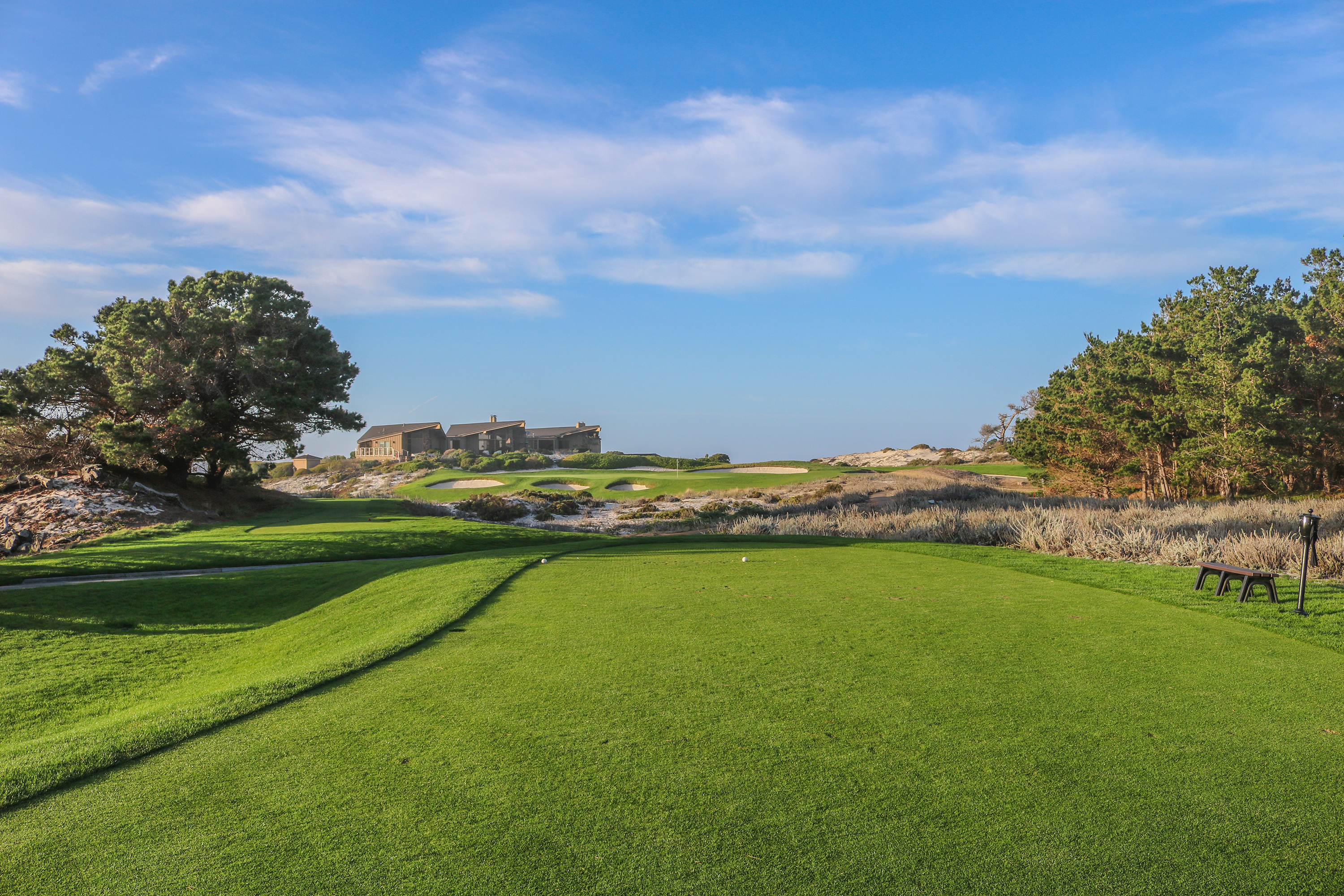 You might be tempted to breathe a sigh of relief after escaping the sea of sand dunes that surround the greens of Nos. 2-4 at Spyglass Hill. Except the hardest fifth hole on the PGA TOUR still awaits. Fronted by three pot bunkers short, as well as a golf-ball swallowing bunker that eats into the middle of the green to the right, there were more than three times as many bogeys as birdies on No. 5 at Spyglass Hill.
Scoring average: 3.307
Eagles: 0
Birdies: 13
Pars: 89
Bogeys: 44
Double bogeys: 5
Other: 2
NO. 9 AT PEBBLE BEACH (466 YARDS, PAR-4)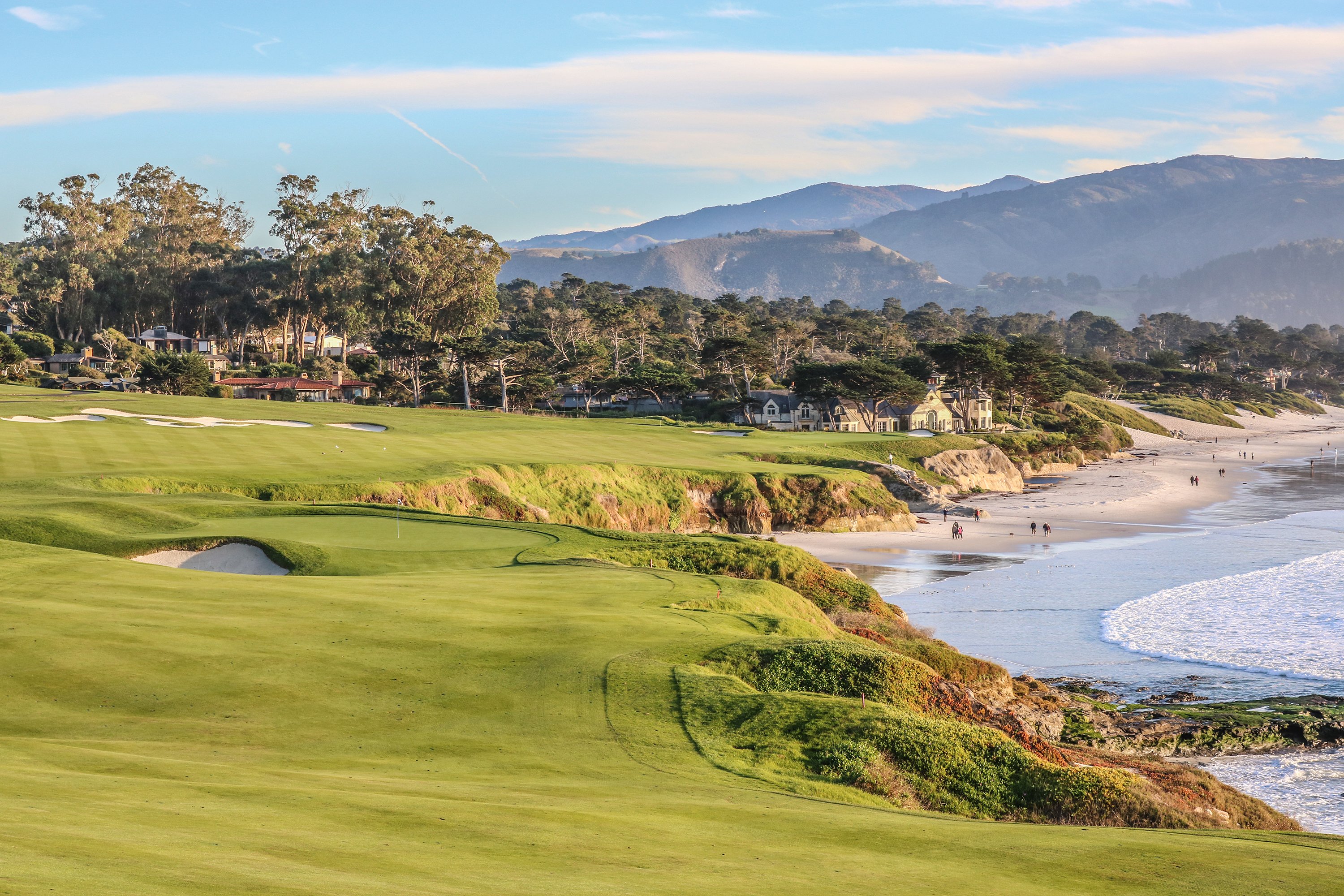 During a wet and windy first round at this year's AT&T Pebble Beach Pro-Am, only two of 40 pros managed to hit the ninth hole in regulation, which played to a scoring average of 4.775. Drives were averaging just 243.5 yards off the tee, which meant that pros were left with 220-plus yards into the wind for their second shots. Of course, even in benign conditions, this approach into one of the smallest green on a course defined by small greens is wildly intimidating.
Scoring average: 4.305
Eagles: 0
Birdies: 21
Pars: 123
Bogeys: 65
Double bogeys: 10
Other: 1
NO. 10 AT PEBBLE BEACH (446 YARDS, PAR-4)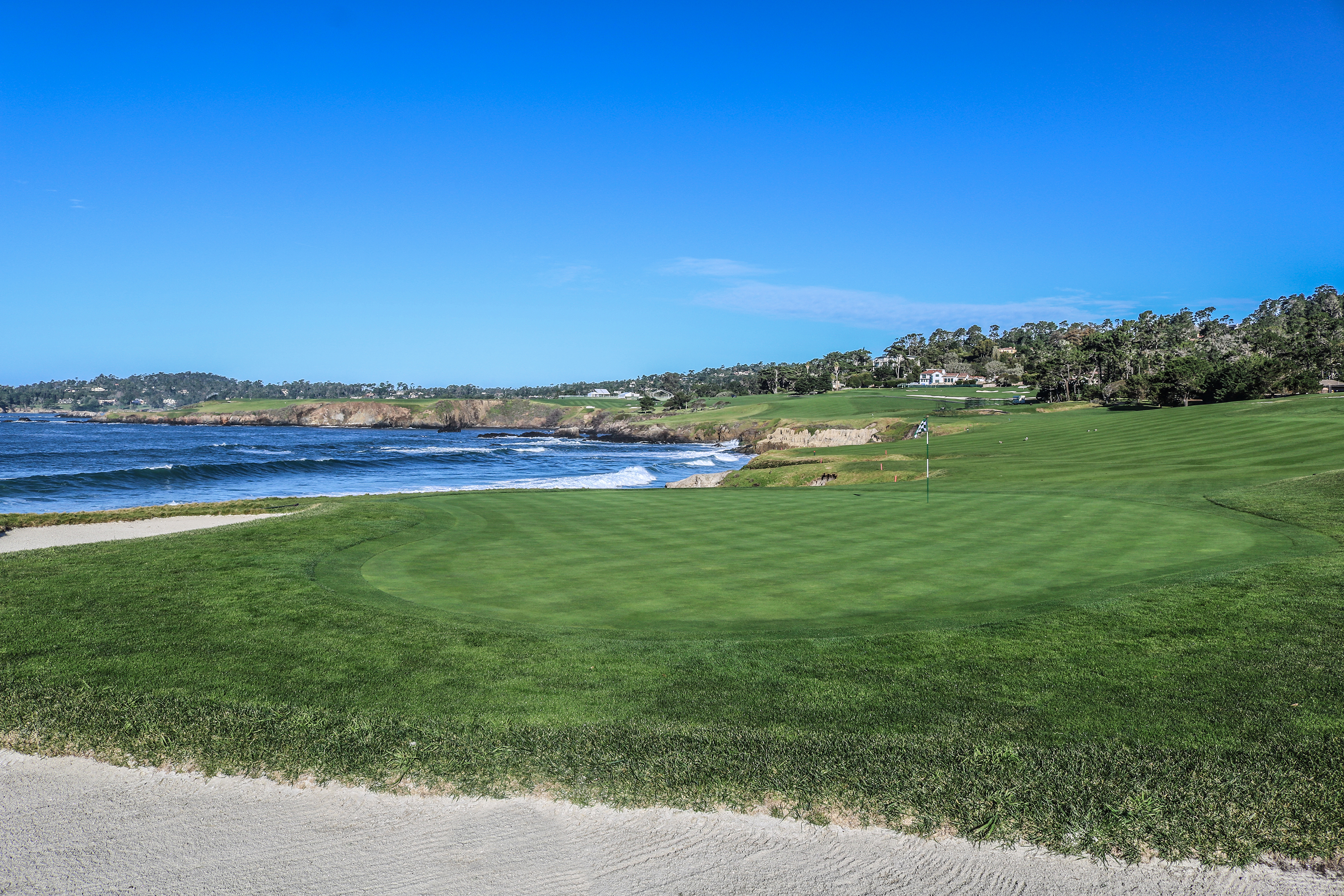 Half the field faced the ocean-feeding fairways here as their first shot of the day. But at least that swing is from a level tee box. The approach is from an awkward side-hill lie, one of the toughest shots you'll face at Pebble Beach.
Scoring average: 4.255
Eagles: 0
Birdies: 20
Pars: 135
Bogeys: 55
Double bogeys: 10
Other: 1
NO. 7 AT MONTEREY PENINSULA CC
DUNES COURSE (226 YARDS, PAR-3)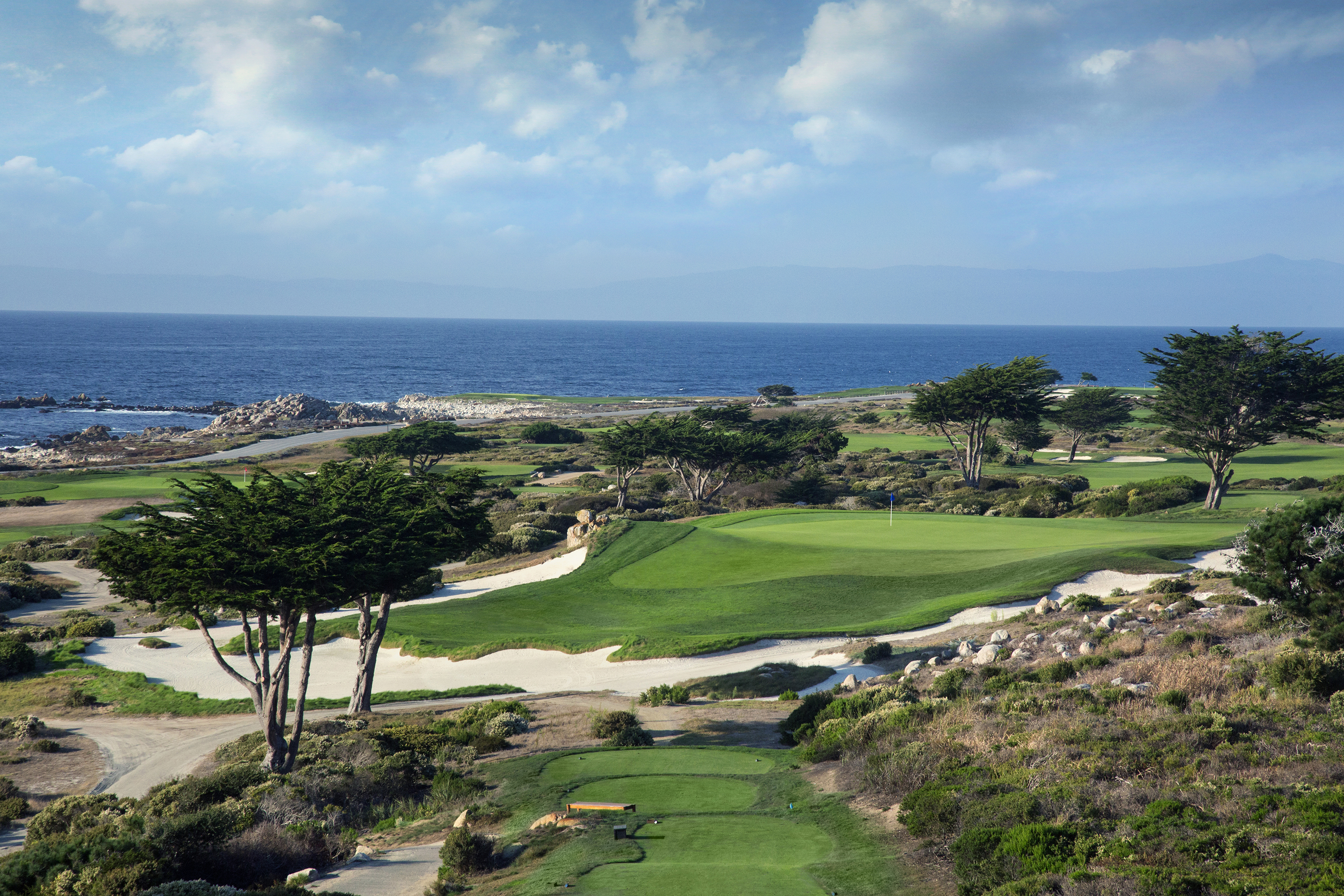 For those who haven't had the chance to play at this private club, the scenic tee shot on No. 7 is all carry. Anything that lands short trickles a basement below the slick Redan-like green, which is flanked by a giant rock outcropping left, and a slithering bunker right.
Scoring average: 3.299
Eagles: 0
Birdies: 8
Pars: 98
Bogeys: 42
Double bogeys: 6
Other: 0
What's the toughest hole for you at Pebble Beach Resorts?
---
Facebook Conversations