Corporate Partners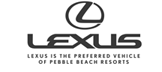 The Preferred Vehicle of Pebble Beach Resorts. Enjoy Lexus luxury as a passenger or a driver. As a guest of Pebble Beach Resorts, you are invited to reserve two complimentary hours in one of our Lexus test drive vehicles, or simply relax and enjoy being a passenger while one of our drivers transports you to and from Resort facilities, our golf courses and the Monterey Peninsula Airport in one of our luxurious Lexus Guest Transportation vehicles.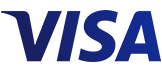 Proud Partner and Preferred Card of Pebble Beach Resorts. Visa is proudly accepted at all Pebble Beach Resorts establishments and retailers.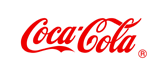 Coca-Cola is proud to be the official beverage partner of Pebble Beach Resorts. The Coca-Cola Company exists to benefit and refresh everyone it touches. Available throughout The Resorts, we hope the guests of Pebble Beach enjoy the wide range of brands offered to them by The Coca-Cola Company.
Ely Callaway believed that if you gave golfers equipment that made the game a little easier, they would enjoy the game. And develop a love for golf that would last a lifetime. For over 25 years, we've helped more golfers experience more Pure shots more often. Visit us at callawaygolf.com and discover the passion we have for your game and the Pure promise designed and built into every Callaway Golf product.
Callaway Golf is a preferred vendor of Pebble Beach Resorts and our products can be purchased at any of the Pebble Beach golf shops; contact the pro shop for more information.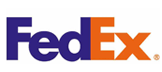 Pebble Beach Resorts relies exclusively on FedEx to provide world-class service for its guests. Whether you are sending golf clubs, a gift purchased at Pebble Beach, materials for a meeting, or something else of importance, you can always count on FedEx to deliver the ultimate in reliable shipping.
FedEx Office, the world's leading provider of document solutions and business services, works together with Pebble Beach Resorts to provide an "office on the road" for traveling business professionals.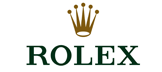 Rolex, the Official Timepiece of Pebble Beach Resorts, recognizes the timeless values of tradition, elegance and quality. That is why you will find Rolex clocks throughout The Resorts' golf courses, and lodging areas. As a symbol of crowning achievements, sports enthusiasts appreciate the ruggedness of a Rolex timepiece, explorers depend on its reliability and some simply value its elegance.
Proud to be the exclusive provider of golf cars and utility vehicles for Pebble Beach, E-Z-GO is the world's leading manufacturer of electric and gasoline powered golf cars. The company also produces a complete line of versatile turf maintenance utility vehicles, comfortable personnel carriers and refreshment vehicles.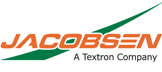 Jacobsen is the Official Supplier of Turf Care Maintenance Equipment for Pebble Beach Resorts. We are proud that our equipment is used to create great playing conditions and healthy turf in an environmentally responsible manner. When performance matters, championship golf chooses Jacobsen.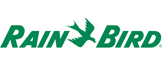 Rain Bird, the world's leader in irrigation, is the preferred supplier of golf irrigation equipment for Pebble Beach Resorts. We invite all to join with us in our shared commitment to environmental stewardship and The Intelligent Use of Water®.