The Spa Juice Bar & Cafe
A Refreshing New Addition to The Spa at Pebble Beach
Located in the heart of the Monterey Peninsula, the award-winning Spa at Pebble Beach welcomes a new addition, The Spa Juice Bar & Cafe. Enjoy freshly made-to-order smoothies and juices, soups and salads, coffee and tea, wine, beer, champagne and more, while you relax in a casual atmosphere at the juice bar, salon balcony or by the pool.
Our Featured Menu Selections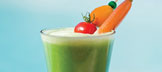 Fresh Juices
Fresh, ripe, nutrient rich fruits and vegetables are mixed together to create the perfect balanced, best tasting juice. The combination of raw ingredients is sure to make you feel rejuvenated.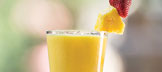 Smoothies
Seasonal whole fruits are blended together to create frozen masterpieces. For your mind and body, add an extra boost of protein, flax seed, chia seeds and other superfoods to your refreshing smoothie.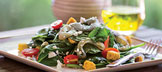 Soups and Salads
Enjoy our artisan sandwich, fresh garden salads, and soup of the day. All include local ingredients and are made-to-order for a light bite.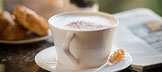 Coffee and Tea Drinks
Indulge in our specialty organic coffee drinks made with regular, soy or almond milk. Whether it's an espresso in the morning or an iced tea in the afternoon, The Spa Juice Bar & Cafe offers several hot and cold variations.
Wine, Beer and Champagne
A variety of wines are available, including our Pebble Beach custom blend of Pinot Noir from Monterey County and hand-selected wines from Napa Valley. Domestic beers are also offered or toast any celebration with a glass of champagne.
Open to the public daily from 9:30 am – 4:00 pm. Table and bar seating is available.
For parties of four or more, call 831-649-7615 for reservations.