Perfection In Every Detail
Imagine celebrating your wedding at a stunning location surrounded by a dramatic coastline, mystical forest and endless sea. Pair that with outstanding reception venues and a talented staff of wedding professionals who will cater to your every need and arrange every aspect of a day you will cherish forever. Then add in a wide variety of exceptional services, ranging from customized floral designs to delectable menus tailored to your individual taste. At Pebble Beach Resorts, your wedding will be perfect in every detail.

Brochures & Menus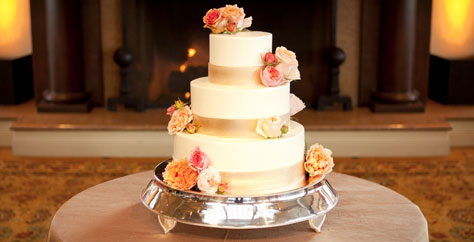 Food & Beverage Services
Our outstanding Pebble Beach Resorts culinary team creates memorable meals to delight the most discerning of palates. Beyond extensive menu options and private dining & wedding banquet facilities, we welcome the opportunity to work directly with you in creating a menu tailored to your individual taste. Our award-winning Executive Pastry Chef will consult with you personally to design the wedding cake of your dreams.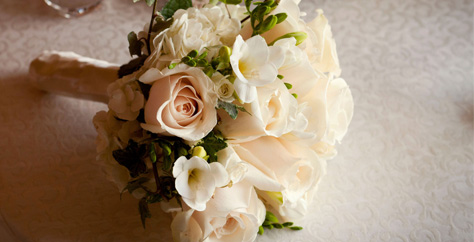 Floral & Event Design Services
Skilled in a vast array of elements, Floral and Event Design is a full-service design production division within Pebble Beach Company. From small weddings with minimal design enhancements to large-scale receptions requiring complete customization, we'll create the perfect enhancement pieces for your wedding. Depending on the scope of the event, we are able to create 3-D renderings for your review and approval, allowing you to visualize your special day.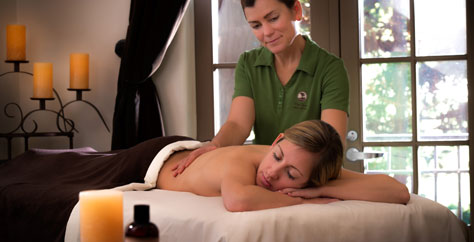 Spa & Esthetic Services
Conveniently located adjacent to The Lodge at Pebble Beach, The Spa at Pebble Beach welcomes wedding parties and provides impeccable personalized service. We offer spa treatments designed to reduce stress and enhance balance, including massages, body scrubs and wraps, skin care, and more. With hair and make-up professionals available for consultation and wedding day services, our team of spa professionals will exceed your expectations.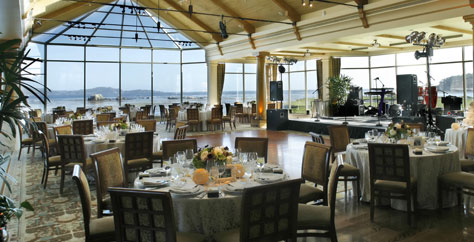 Audio Visual & Production Services
From simple to amazing, our Production Services Department will wow you and your guests with a memorable presentation of any size and scope. With state-of-the-art equipment our highly experienced technical staff will 'set the stage' for a seamless and stunning event.
Let Us Make Your Dream Wedding a Reality...