Welcome Amenities & Gift Ideas
The Inn at Spanish Bay
Enhance your stay (831) 647-7500 Ext. 67
From gift baskets to turndown treats, The Inn at Spanish Bay will arrange for the perfect gift to be delivered to a guest's room. Please call (831) 647-7500 ext. 67 for further details.
Flower & Gifts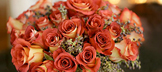 Flower Arrangements
Pebble Beach Floral is please to create seasonal custom arrangements for every occasion. Please call, fax, or email to place your order: Phone (831) 648-7840 or Fax (831) 657-4938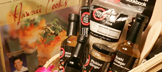 Roy's Deluxe Sushi Kit
Bamboo steamer filled with sushi-making essentials, paired with Chef Roy Yamaguchi's cookbook, Hawaii Cooks: Flavors from Roy's Pacific Rim Kitchen.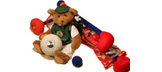 Miniature Golfer's Gift
Miniature golf set for children, ages 3 to 5 years. Includes a set of huggy clubs, caddy bear and bouncy ball. Great for your little one.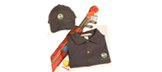 The Little Golfer
Golf set for children, ages 6 to 12 years. Includes a set of golf clubs in a plaid carrying bag, Little Golfers hat and Little Golfers polo shirt. Please specify sizes for the children's hat and shirt when placing your order.
Baskets & Platters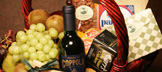 Fruit, Cheese & Wine Basket
Basket of fresh fruit, assorted cheeses and a half-bottle of Francis Coppola Merlot.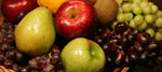 Fruit Basket
Variety of whole seasonal fruit displayed in a wicker basket.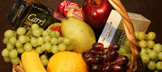 Fruit & Cheese Basket
Basket of fresh whole seasonal fruit, cheese and crackers.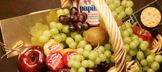 Fruit, Cheese & Chocolate Basket
Deluxe basket of seasonal whole fruit with assorted cheeses, crackers and chocolate golf balls.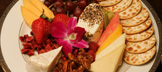 Fruit & Cheese Plate
Sliced seasonal fruit with imported and domestic cheeses.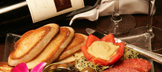 Sausage & Cheese Plate with Cabernet
Imported sliced dry salami, Brie and assorted olives, served with whole-grain mustard, crackers and bread.
Sweet Treats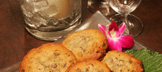 Cookies & Milk
Assortment of homemade cookies from the pastry chef at Pebble Beach Resorts, served with a chilled carafe of milk.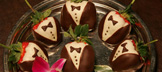 Tuxedo Strawberries
Whole fresh strawberries dipped artfully in semi-sweet chocolate.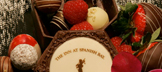 Chocolate Truffles
Handmade chocolate box filled with five assorted chocolate truffles and fresh berries.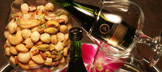 Cognac & Nuts
Two mini-bottles of fine cognac and a brandy snifter filled with Spanish Bay five-star nut mix.
Wines & Spirits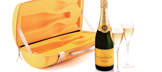 Veuve Clicquot Traveler
Two custom designed champagne flutes and a 750 ml bottle of Veuve Clicquot Yellow Label in a portable travel case.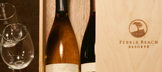 Pair of Wines
Red and white house wine packed in a wooden Pebble Beach Resorts crate.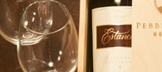 Bottle of Wine
One bottle of either red or white house wine packed in a wooden Pebble Beach Resorts crate.