Information Reservations: (831) 622-8650
Pebble Beach Golf Academy
The ultimate learning experience
Pebble Beach Golf Academy invites you to attend our premier golf school located in Pebble Beach Resorts and near Pebble Beach Golf Links, which was ranked 1st among America's Greatest Public Golf Courses for 2011/2012 by Golf Digest.
Students of the Academy receive instruction tailor-designed for their individual success through on-course management and coaching. Choose between individual or group instruction from world-renowned golf professionals including Laird Small, Dan Pasquariello and Sally Dodge. Laird Small is ranked #5 in California and among the top 50 America's Greatest Teachers in 2013 by Golf Digest.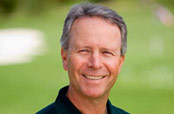 The Academy Staff
Our handpicked and certified instructors are some of the best in the country.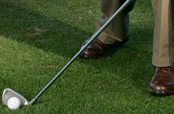 Individual Instruction
Tailored individual instruction based on your experience and unique needs and goals.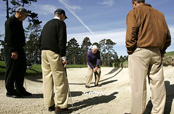 Group Instruction
Programs designed to satisfy groups of different size and skill level.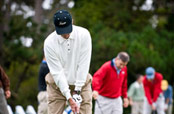 Golf School Programs
Programs designed to improve your game with lessons, advice and techniques from our award-winning instructors.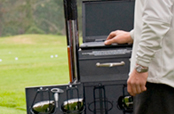 Club Fitting Services
Customized assessment that pinpoints the equipment that will give you best results on the course.
Tips and Tactics
Improve your game on the Pebble Beach Resorts courses and on your home fairways with these tips.
For information and reservations please call Pebble Beach Golf Academy at (831) 622-8650.