Explore Big Sur, California
Big Sur, California is a place undeniably defined by nature, where the Santa Lucia Mountains gloriously rise out of the Pacific Ocean. The region's flora and fauna are a true reflection of nature's diverse beauty, from the blue whale to the California condor. Add a little history to your trip with visits to the Bixby Bridge and Point Sur Lighthouse. The winding Highway 1 and its strategically placed vistas of the Pacific and the Santa Lucia Mountain range will, without a doubt, make this trip worthwhile.
Top Attractions in Big Sur
Though Highway 1 is Big Sur's biggest attraction, there are still other equally impressive points of interest. The Bixby Bridge played a significant role in Big Sur's tourism industry, as it introduced automobile travel to the area and formed a connection with the neighboring coastal towns. Another historical landmark is the Point Sur Lighthouse, which sits atop a volcanic rock. For some of nature's beautiful mysteries, head to Pfeiffer Beach with its purple sand or the Julia Pfeiffer Burns State Park with its waterfall plunging into the Pacific.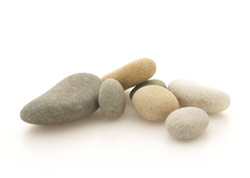 Big Sur International Marathon
With 26.2 miles stretching along the most beautiful coastline in the world, it's no wonder the Big Sur Marathon has been voted the "Best Marathon in North America" by The Ultimate Guide to Marathons. Participants are drawn not only by its spectacular surroundings but also by its challenge. Highway 1 is riddled with hills that require major discipline to conquer. Additional information and registration for the Big Sur Marathon can be found at www.bsim.org.