119th United States Open Championship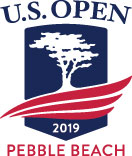 June 13-16, 2019 • History Awaits...
Nicklaus. Watson. Kite. Woods. McDowell. The U.S. Open Championship at Pebble Beach has been the site of signature moments and milestones to mark the game's rich history. Golf fans around the world will once again pilgrimage to the California coastline in 2019 when Pebble Beach hosts its sixth U.S. Open Championship on June 13-16, 2019!
Experience Pebble Beach Golf Links. Check availability online or call Resort Reservations at to book your tee time.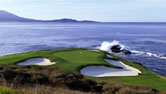 PLAY PEBBLE BEACH GOLF LINKS
THE HOST SITE OF THE 2019 U.S. OPEN
Create your own championship moments
and lifelong memories.
Check availability online or call
to book your stay.
Join the Conversation
Use #PebbleBeachResorts, #2019USOpen #USOpen

Facebook
YouTube
Instagram
Google+
Media Contact
Katie Denbo
Phone: (831) 625-8557
Email Katie
PHOTOS

View photos from past U.S. Open Championships and more event highlights with our extensive Facebook photo album.

VIDEOS

INSIDER STORIES

McDowell Lives Out His Dream With his 2010 U.S. Open Win View Story

As a boy growing up along the rugged Portrush peninsula in Northern Ireland, Graeme McDowell would fantasize that he had two putts to win the U.S. Open Championship. He has now lived out that dream, two-putting for par to capture the 2010 U.S. Open at Pebble Beach Golf Links to add his name to the Hall of Fame list of major champions at the legendary course.

Fittingly, in a championship where a score of par is the most meaningful, the 30-year-old McDowell posted an even-par 284 for the 72 holes to become the first European winner of the championship since England's Tony Jacklin in 1970.

McDowell's rounds of 71-68-71-74 left him one stroke ahead of France's Gregory Havret, who was playing in his first U.S. Open, two clear of South Africa's Ernie Els, and three ahead of the two top-ranked players in the world, Tiger Woods and Phil Mickelson, who tied for fourth at 287.

McDowell became only the third golfer from the United Kingdom to win a professional event at Pebble Beach. The others were Peter Oosterhius of England, who captured the 1982 and 1984 Spalding Invitational Pro-Am, and "Lighthorse" Harry Cooper, also of England, who won the 1926 Monterey Peninsula Open.

McDowell also is the only non-American to win any of the 15 United States Golf Association events held at Pebble Beach Golf Links, which already can start planning to host more international players as host for the 2018 U.S. Amateur and the 2019 U.S. Open championships.

"What a week," beamed McDowell, as he kissed and hugged the silver trophy, where his name will be etched with the 109 previous winners, include the four who won previously at Pebble Beach – Jack Nicklaus (1972), Tom Watson (1982), Tom Kite (1992) and Tiger Woods (2000). "I just can't believe I'm standing here with this thing right now. It's an absolute dream come true."

On the other hand, Sunday was a nightmare for Dustin Johnson, who was 6 under par and took a three-shot lead into the final round. Johnson, who came to the U.S. Open with back-to-back victories at the AT&T Pebble Beach National Pro-Am, self-destructed early and often en route to an 11-over-par 82 to finish in a four-way tie for eighth. Johnson's collapse was reminiscent of Gil Morgan in 1992, when he held the 54-hole lead at Pebble Beach and finished with an 81 to tie for 13th.

In contrast to the thrilling golf that led up to Sunday – including Phil Mickelson's fabulous 66 Friday and Woods' sensational Saturday charge into contention with his own 66 – the closing round was more of a survival test that nobody seemed able to survive.

"Good golf got rewarded and bad golf got punished...pretty badly," McDowell said.

While Pebble Beach welcomed a new champion to its U.S. Open history, it said goodbye to another: Watson, who played his first national championship in the 1972 Open at Pebble Beach, and expects 2010 was his last. At age 60 and playing on a special exemption from the USGA, Watson exceeded all expectations, finishing tied for 29th.

Upon completing his round, Watson turned and threw his golf ball into Stillwater Cove, just as he did the day he won in 1982.

As is the custom, the U.S. Open concluded on Fathers Day, and McDowell celebrated with his father, Kenny, who was on hand to watch his son's triumph.

"This is just a special golf course to win," McDowell said. Pebble Beach, it's such a special venue. To join the list of names – Tom Kite, Tom Watson, Tiger Woods, Jack Nicklaus – I can't believe I'm standing here as a Major Champion."

Players Deal With Stress At Pebble Beach View Story

As they compete under pressure this weekend at Pebble Beach Golf Links, the contenders for the U.S. Open Championship should act more like tourists.

"Walk slowly, look at the scenery, take deep breaths," advised Laird Small, Director of the Pebble Beach Golf Academy and author of the newly released, "Play Golf The Pebble Beach Way" (Triumph, 2010).

"Stress is what makes them crack," said Small, who has helped beginners and tour pros alike for nearly 25 years at Pebble Beach. "They let their emotional guard down, which can lead to the crumbling of their game."

Those cracks start to show through certain player body language:

Kicking the ground after a shot
Walking noticeably faster than normal
Arms folded in an "unapproachable" manner
Staring at a shot like it just stole his wallet
Avoiding any interaction with the gallery
Punching his caddie in the nose

OK, so the last one was not really on Small's list of stress tip-offs. But, if a player does take a swing at his caddie, you can bet it's not a good sign, either.

However, just because a player takes a lot of extra swings with his club, or putter, it more likely is a signal of concentration, than anxiety.

"When you see a player doing that, they are trying to rehearse, or create the shot," Small said. "What they really are working on is feel...the feel of the stroke, the feel of what the ball will do, the feel of the club in their hands."

Small said it's also a good sign if a player takes a practice swing after finishing a bad shot, calling it the SAT process: "The player is assessing whether it was an issue with Strategy, Aim, or Trust in the swing," he said.

Without question, there will be players who crack this weekend. But there will be at least one who won't.

Watson & His Wedge Both On Display This Week View Story

The sand wedge Tom Watson used for his famous chip-in during the 1982 U.S. Open Championship at Pebble Beach Golf Links is not in his bag anymore, but it's with him this week, sort of. The club is on loan for display at the Lexus Performance Pavilion, positioned along the main entrance to the golf course.

For anyone with a sense of golf history, or the legends and lore of Pebble Beach, both are worth seeing this week.

Part of the interactive guest experience that is available at the championship and open to the public at no charge, the Lexus display features the real Wilson Dyna-Power sand wedge Watson used in 1982. (It is not a replica, as is the U.S. Open trophy that is set up for photo ops.)

In the final round of the 1982 Open, Watson found the deep rough along the left of the 17th green, pin-high. Before he played, Watson's caddie, the late Bruce Edwards, told him, "Get it close." Watson said, "Get it close? Hell, I'm going to make it." And he did, chipping in for a birdie to record on of the most famous shots in golf history.

Watson's relationship with Pebble Beach goes beyond that dramatic shot, or that memorable triumph. As a Stanford undergrad in the 1960s, he drove down to play the course so often that starter Ray Parga finally just let him on for free. Watson he also took lessons from then-head pro Art Bell. Later, Watson played virtually every year in the AT&T Pebble Beach National Pro-Am, which he won twice, and eventually put his own imprint on the Peninsula golf landscape by co-designing The Links at Spanish Bay.

"I've got a wonderful appreciation of this area," Watson said. "There is such a rich fabric of golf at Pebble Beach."

Watson, 60, whose first U.S. Open was in 1972 at Pebble Beach, may be playing in his last, gaining entry this year through a special exemption. He said he would only play in the championship again if he earned his way by winning the U.S. Senior Open.

Through the years, Watson has re-created the chip at the 17th several times, including it as part of his new "Lessons Of A Lifetime" DVD set. And for the video, he made it again... "But, I won't tell you how many times it took me."

Curious about what actually goes into the preparation for an event of this magnitude? No detail is too small! Enjoy these "fun facts" from the U.S. Open at Pebble Beach.

6,500 volunteers are on hand to ensure a great event
175 courtesy cars provided for competitors' use by Lexus and Toyota
Approximately 1,500 media from 25 countries are at Pebble Beach to report on the Open
57 mowers and trimmers will be used to prepare the course each day
4,400 tons of bunker sand will be used
Food and beverage consumption looks something like this: 95,000 hot dogs, 30,000 hamburgers, 30,000 chicken breasts, 130,000 buns, 200,000 prawns, 850 pounds of smoked salmon, 55,000 pounds of beef, and 180,000 servings of beer!

THE MAGIC RETURNS IN 2019

U.S. Open Coming Back To 'Celebrate' In 2019

Pebble Beach Golf Links and the USGA again will celebrate a Centennial together, when the U.S. Open Championship returns for a sixth time in 2019.

Pebble Beach, which hosted the 100th U.S. Open in 2000, will welcome back the championship in 2019, when the legendary links is celebrating its own Centennial Anniversary.

"Pebble Beach and the U.S. Open have become synonymous," said William L. Perocchi, Chief Executive Officer of Pebble Beach Company. "There have been so many memorable moments that have happened here. Each Open has been special."

As final preparations are being made for Pebble Beach to host this year's U.S. Open, the USGA announced its intent to extend its relationship with Pebble Beach, not only with the 2019 U.S. Open, but also setting the 2018 U.S. Amateur for Pebble Beach.

The back-to-back championships will be a follow-up to the 1999 U.S. Amateur and 2000 U.S. Open at Pebble Beach. Just as in 1999, the first two rounds of stroke-play qualifying for the 2018 U.S. Amateur will be held at Spyglass Hill.

"Pebble Beach is a magical place," said Tom O'Toole, chairman of the USGA championship committee. "It is one of our most treasured U.S. Open sites."

Pebble Beach made U.S. Open history in 1972 when it became the first championship played on a course that is open to the public. The U.S. Open has since returned in 1982, 1992, 2000 and 2010.

The USGA's relationship with Pebble Beach goes back almost to the beginning of the links themselves. Pebble Beach hosted the U.S. Amateur in 1929, 1947 and 1999, and the U.S. Women's Amateur in 1940 and 1948. The 1942 U.S. Amateur was scheduled for Pebble Beach, but was canceled because of World War II.

Click here for the official Pebble Beach Resorts press release

Hospitality

Welcome to the 2019 U.S. Open at Pebble Beach!

Unique History. Unsurpassed Beauty. Consummate Hospitality.

We invite you to experience one of the most prestigious events in all of sports at one of the world's most revered and iconic venues — the 119th United States Open Championship at Pebble Beach.

The demand for entertainment and hospitality venues at the 2019 U.S. Open Championship is expected to far exceed what can be accommodated. Only a select number of corporate hosts will reap the many long-term benefits of their association with this incomparable event. Corporate hospitality opportunities can be customized to create the perfect entertainment environment to engage your guests, existing and potential customers, or to offer a once-in-a-lifetime sales incentive for your associates. Our experienced staff can assist in all aspects of planning your 2019 U.S. Open Championship week.

This is a rare opportunity to enjoy all that Pebble Beach Resorts has to offer, while witnessing the game's greatest players on golf's grandest stage as they vie for the game's most coveted title. Now is the time to secure your place in history — don't miss your chance.

Corporate Hospitality Inquiries
Tim Ryan, Chairman Corporate Sales
(831) 647-7406
ryant@pebblebeach.com

The Pebble Beach White Paper Series

"Best U.S. Open setup ever...can't wait to come back and play Pebble again...my favorite course."

– Drew, Facebook Fan

Pebble Beach Golf Links is proud to be a five-time host site of the U.S. Open. View highlights from past U.S. Open Championships.