Our Golf Professionals
Pebble Beach Golf Academy & Practice Facility
Pebble Beach Resorts has created a golf academy of unparalleled quality. Here, each instructor is handpicked and trained in the Pebble Beach tradition of guest service and individualized attention. Each undergoes a full year of certification that includes tutelage in the long game, short game, putting, course strategy, mental and physical aspects of the game, and expertise in the state-of-the-art teaching technologies.
Laird Small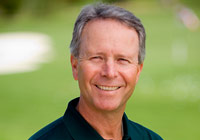 Laird Small has been the Director of the Pebble Beach Golf Academy since 1996. Combining premier playing abilities with gift of teaching golf acumen, Small has received numerous honors over the years, including:
America's 50 Best Teachers by Golf Digest in 2013/2014
Top 100 Teachers in America by Golf Magazine in 2013/2014
2003 PGA Teacher of the Year award
1996 NCPGA's Northern California Teacher of the Year
Dan Pasquariello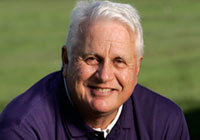 Selected by Golf Magazine as one of its "100 Best Teachers in America" in 2011/2012, Dan Pasquariello has instructed more than 100,000 students from around the world, including leaders in the sports, entertainment and corporate worlds. He was selected as one of Golf Digest's Top Teachers in State, and as one of Northern California's Top 9 Teachers. Dan has been Hawaii's Teacher of the Year on three separate occasions.
Scot Nei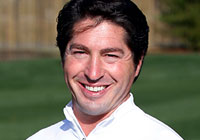 Scot Nei is widely recognized as one of golf's most innovative instructors, working with top teachers, such as Rick Smith, Claude Harmon and Dave Pelz. He has also coached golfers of all skill levels, from beginners to top touring professionals. Incorporating his extensive knowledge of the golf swing with the revolutionary technology of the Golf Robot is where Scot truly earns acknowledgement as an innovator. At a time when more people are leaving the game due to frustration with the complexity of the swing, Scot's groundbreaking approach could signal the future of golf improvement globally.
For information and reservations please call Pebble Beach Golf Academy (831) 622-8650.