Our Golf Professionals
Pebble Beach Golf Academy
Pebble Beach Golf Academy has created a golf school of unparalleled quality. Here, each instructor is handpicked and trained in the Pebble Beach tradition of guest service and individualized attention. Each undergoes a full year of certification that includes tutelage in the short game, the long game, putting, course strategy, golf concepts, the mental and physical aspects of the game, video analysis, guest satisfaction and much more. All this in an effort to teach you great things are possible on the course with the Pebble Beach Golf Academy, ranked in the "Top 10 Resort Golf Schools & Academies" by LINKS Magazine.
Laird Small—2013/2014 Top 100 Teachers in America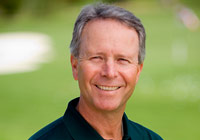 Named Director of the Pebble Beach Golf Academy in 1996, Laird Small has received many honors, including 2003 PGA Teacher of the Year award and NCPGA's Northern California Teacher of the Year in 1996. Consistently named one of the top golf instructors in the United States, Small was named one of America's 50 Best Teachers by Golf Digest in 2013/2014, Top 100 Teachers in America by Golf Magazine in 2013/2014 and Top 50 Growth of the Game Teaching Professionals by the Golf Range Association of America in 2012. Small has the rare ability to combine premier playing abilities with the gift of teaching golf acumen. Small was Head Professional for nine years at Spyglass Hill Golf Course before directing the Academy. He was instrumental in developing the AT&T Pebble Beach Junior Golf Association and is a past president of the group, which introduces youth to golf through scholarships, clinics and tournaments.

Click on the links below to read the full articles.
Dan Pasquariello—2011/2012 Top 100 Teachers in America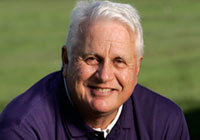 Selected by Golf Magazine as one of its "100 Best Teachers in America" in 2011/2012, Dan Pasquariello has instructed more than 100,000 students from around the world, including leaders in the sports, entertainment and corporate worlds. He was selected as one of Golf Digest's Top Teachers in State, and as one of Northern California's Top 9 Teachers. Dan has been Hawaii's Teacher of the Year on three separate occasions. He's a member of Golf Tips Teaching Panel and has been awarded Distinguished Alumni from East Carolina University. He has contributed many articles to major golf publications, such as Golf Digest and Golf Magazine.

View Special Offer for Dan's Golf Instruction Training Programs

Click on the links below to read articles by Dan Pasquariello.
Sally Dodge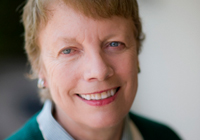 In 1976, Sally Dodge became the first female golf professional at Pebble Beach Golf Links when she was named Assistant Golf Professional. Since then, she has received numerous awards including LPGA Professional of the Year (Western Section, 1994), Top 50 Teacher (Golf for Women Magazine, 2001), Distinguished Fellow in Sports (CSUMB, 2002), NAU Alumnae Athletic Leader List (Pine Magazine, 2006), LPGA National Top 50 Teachers (2008) and AT&T Pebble Beach Junior Golf Association Golf Professional of the Year (2012). Sally is also a member of the LPGA Teaching & Club Professional Division with a Master Classification.
For information and reservations please call Pebble Beach Golf Academy (831) 622-8650.