Kevin Hanssen
---
Kevin Hanssen is a PGA Member and the Senior Instructor at the Pebble Beach Golf Academy. Since 2001, he has worked under the tutelage of Laird Small, who nominated Kevin for the 2015 Northern California PGA Teacher of the Year award. Kevin was inducted into the California Teaching Hall of Fame in 2018.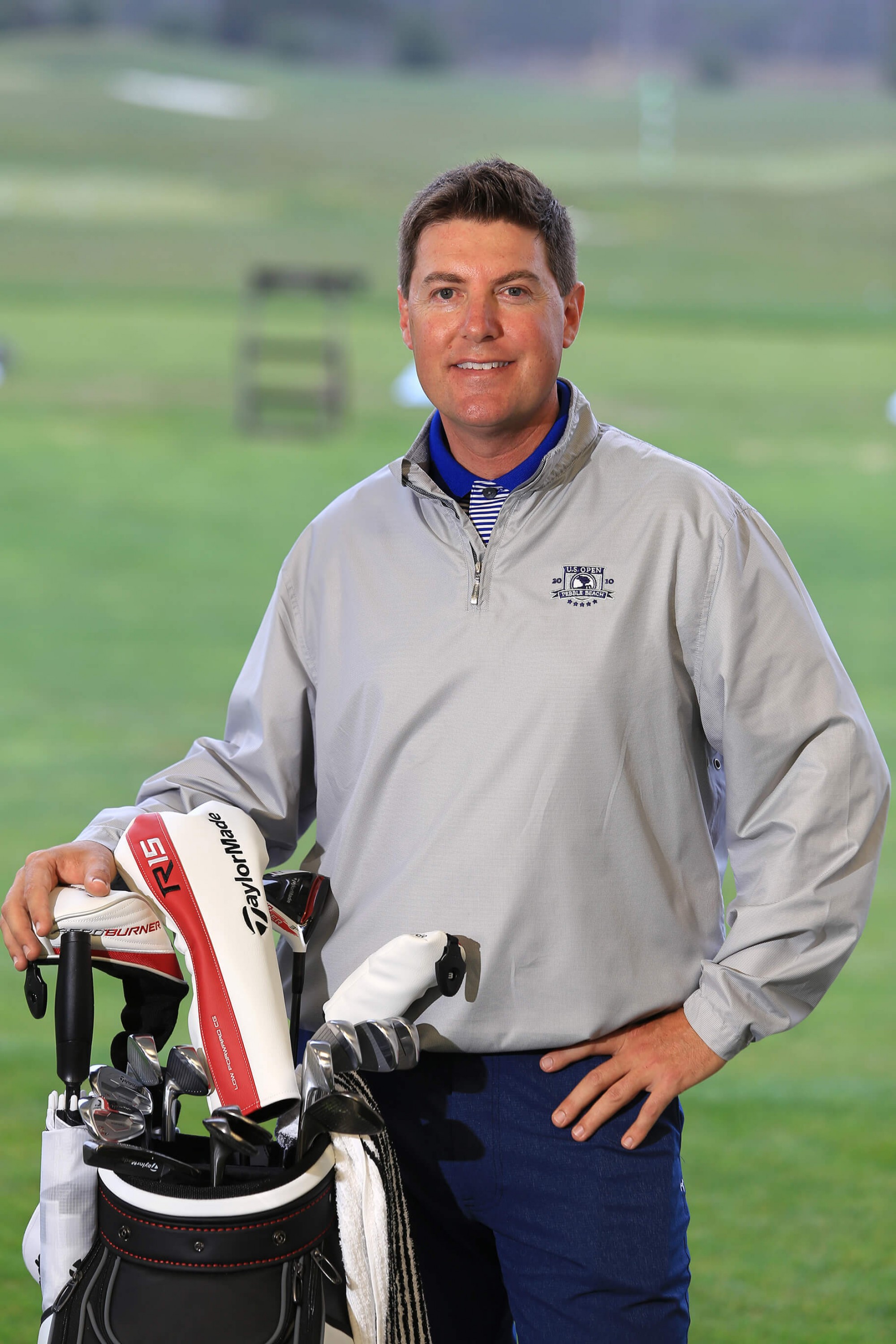 Over the years, Kevin has earned numerous teaching and club fitting certifications including TPI (Titleist Performance Institute) and AMM (Advanced Motion Measurement). He has also obtained the highly coveted Master's Degree in The Golf Machine, which is the premier advanced learning system for professional golf instructors worldwide, and is based on the sciences of geometry, physics and biomechanics.
Kevin uses Casio's flagship high-speed video camera, V1 Golf video analysis software and the FlightScope 3D Doppler launch monitor to ensure the highest level of accuracy in analyzing each swing. He is a member of several premier teaching organizations and continues to stay on the forefront of the latest breakthroughs in teaching technology.
Whether he's working with a highly skilled Tour professional, celebrity, amateur, junior or corporate group, Kevin has a laser focus on creating long-term improvement and approaches each lesson and club-fitting session with the highest level of detail.
Testimonials

"Kevin will find a way to improve your game. He added distance to my drive and helped me with more pure contact with my irons. He pays attention to just about everything, including whether you have the right equipment for your swing. Plus, he has the most positive attitude imaginable."

- Paul Alexander

Testimonials

"I'm familiar enough with the golf swing to know there is no such thing as a magic cure, yet somehow you delivered one, finding a quick change that has made a dramatic improvement. Your demeanor, approach and attitude exceeded all my expectations."

- Jeff Crosby

Testimonials

"Your passion and technical knowledge are jaw dropping…but most of all it was your genuine, patient detailed engagement during the lesson. The outcome was two distinct things to work on for my swing, plus an amazing experience. It was the highlight of my weekend."

- Robert Moten
Take Your Golf Game to the Next Level
Pebble Beach Golf Academy
& Practice Facility
3260 Stevenson Drive, Pebble Beach, CA 93953
Information & Reservations
Practice Facility
Membership Opportunity

Golf Digest #1 America's Greatest Public Courses