Welcoming Advanced Level Sommelier Birkemeier as Our New Wine Manager
---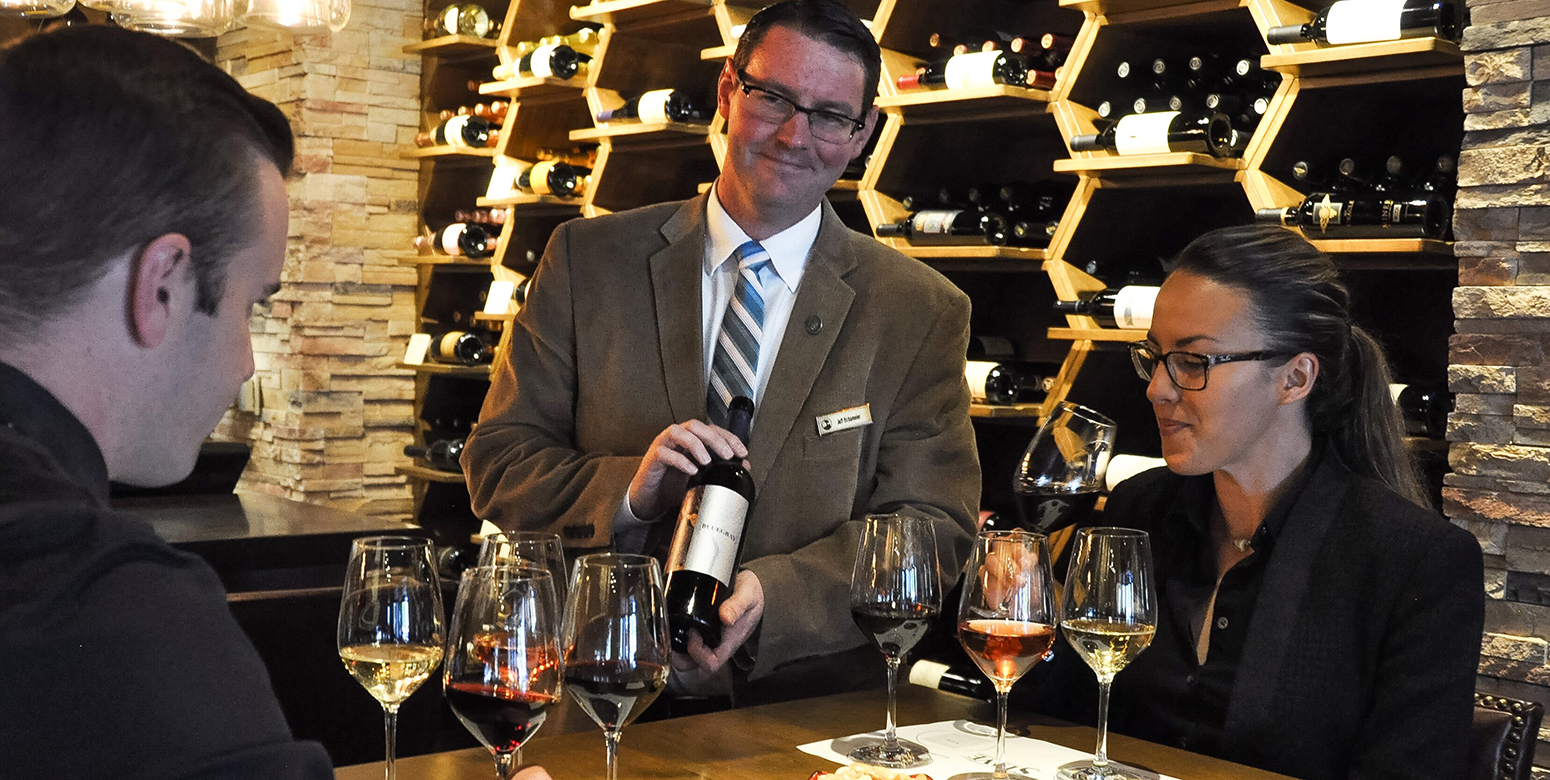 Stave Wine Cellar at Spanish Bay is proud to welcome Jeffrey Birkemeier as our new Wine Manager. Birkemeier is an Advanced Level Sommelier who most recently served as the Beverage Director for Casanova and La Bicyclette in Carmel, where he oversaw a wine list with 2,000 selections from every region of the world. In 2015, Casanova was nominated for the James Beard Award for Outstanding Wine Program.
Jeffrey Birkemeier will oversee our wine selections and lead tastings at Stave Wine Cellar throughout the year. We'd love to introduce you, so plan to attend an upcoming guest winery flight this fall and winter.
Be sure to also stop by on your next visit to Pebble Beach Resorts and enjoy varietals by the glass, small bites, as well as a menu of cheese and charcuterie plates. In addition to nearly 30 wines and eight craft beers by the glass, Stave has over 200 wines for purchase by the bottle, including a wide selection of coveted, hard-to-find bottles.
Save
Unforgettable Beverages Await at Stave Wine Cellar
LOCATED AT THE INN AT SPANISH BAY
2700 17 Mile Drive, Pebble Beach, CA 93953
Stave Wine Cellar Welcomes Advanced Level Sommelier Birkemeier as New Wine Manager