A Treasured Course by a Celebrated Architect
---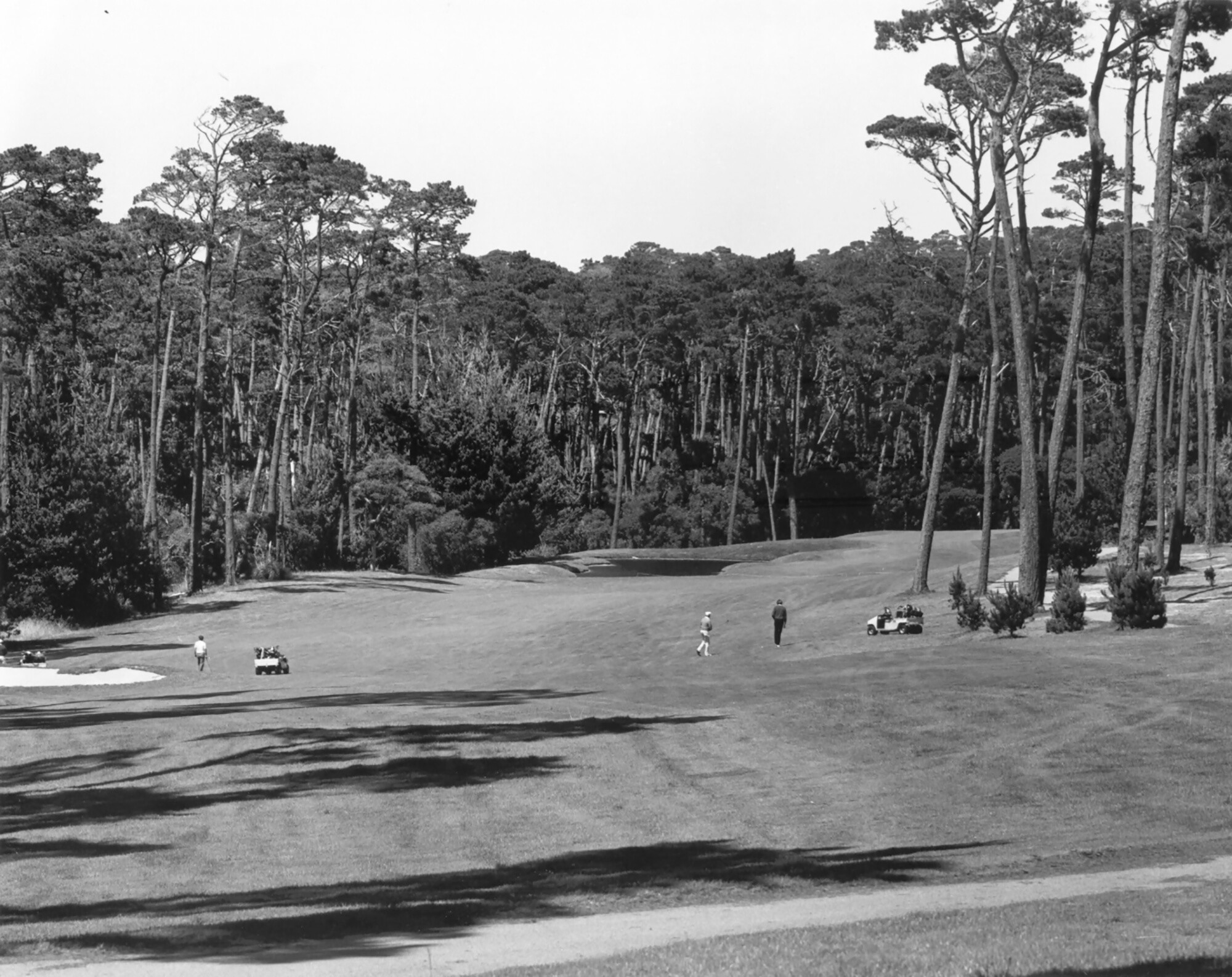 Robert Trent Jones, Sr. designed Spyglass Hill Golf Course after NCGA Executive Director Bob Hanna proposed a deal with S.F.B. Morse, founder of Pebble Beach Company, and chairman of the board of Del Monte Properties. The NCGA would fund the building of the course if the Company would put up the land and reserve 30 days a year for NCGA tournaments.
Morse had always envisioned a string of golf courses around Del Monte Forest's shoreline and he agreed. Jones designed the course, with assistance from his son, Robert Trent Jones, Jr., between Cypress Point and Monterey Peninsula Country Club—and among sand dunes and pine forest.
Today, the Joneses are renowned the world over for creating some of the best courses on Earth, including the masterpiece that is Spyglass Hill.
Robert Trent Jones, Sr.
Robert Trent Jones, Sr. was born in 1906, in Ince, England—a town on the Trent River, from which his middle name derives. He added the "Trent" to his name to avoid confusion with the great player Bobby Jones, reportedly telling the Amateur Champion, "There is only room for one Bobby Jones." He came to the States in 1911, and settled down in East Rochester, New York.
A fine golfer in his own right, he held a few jobs as club pro and teacher, even competing in several professional events. As the first to study expressly for a career as a golf course designer, he fashioned his own program of study at Cornell University, drawing upon courses in landscape architecture, agronomy, horticulture, hydraulics, surveying, public speaking and economics.
Just as he was ending his studies in 1930, however, the course design business ground to a halt, thanks to the Depression. Trent Jones made his reputation after World War II with a handful of high-profile projects. He created the putting green at the White House for Dwight Eisenhower and a hole with three different tees at Camp David, the President's weekend retreat. He also helped found the American Society of Golf Course Architects in 1947.
He worked with Bobby Jones on Peachtree (1948) in Atlanta, a course that launched the broad-shouldered, heavily sculpted power golf look that defined the postwar years. Trent Jones also worked on Augusta National, transforming the 11th and 16th holes from indifferent to bold and memorable. And he became a national celebrity in 1951, owing to his complete redesign of Oakland Hills-South Course for the U.S. Open that year.
In an incident that legends are made of, he reacted to critics that said the 4th hole at Baltusrol was too difficult after his redesign for the 1954 U.S. Open by marching to the 4th tee and promptly making a hole-in-one on the 185-yard, par-3.
"See gentlemen? It's not that difficult," he is reported to have said, as he turned and made his way back to the clubhouse.
Trent Jones won the first Donald Ross Award for outstanding contributions to the industry and was one of the first architects inducted into the World Golf Hall of Fame in 1987.