10 Fun Facts About the Culinary History of Pebble Beach
Pebble Beach began as little more than a waystation for hungry tourists midway through a 17-mile scenic drive from Monterey's historic Hotel Del Monte. Now it's the center of the culinary world every April.
Another Pebble Beach Food & Wine is in the books, but we aren't done celebrating our rich and decadent culinary history just yet.
As we commemorate Culinary Month at Pebble Beach Resorts during our Centennial Year, enjoy 10 fun facts about our unique history: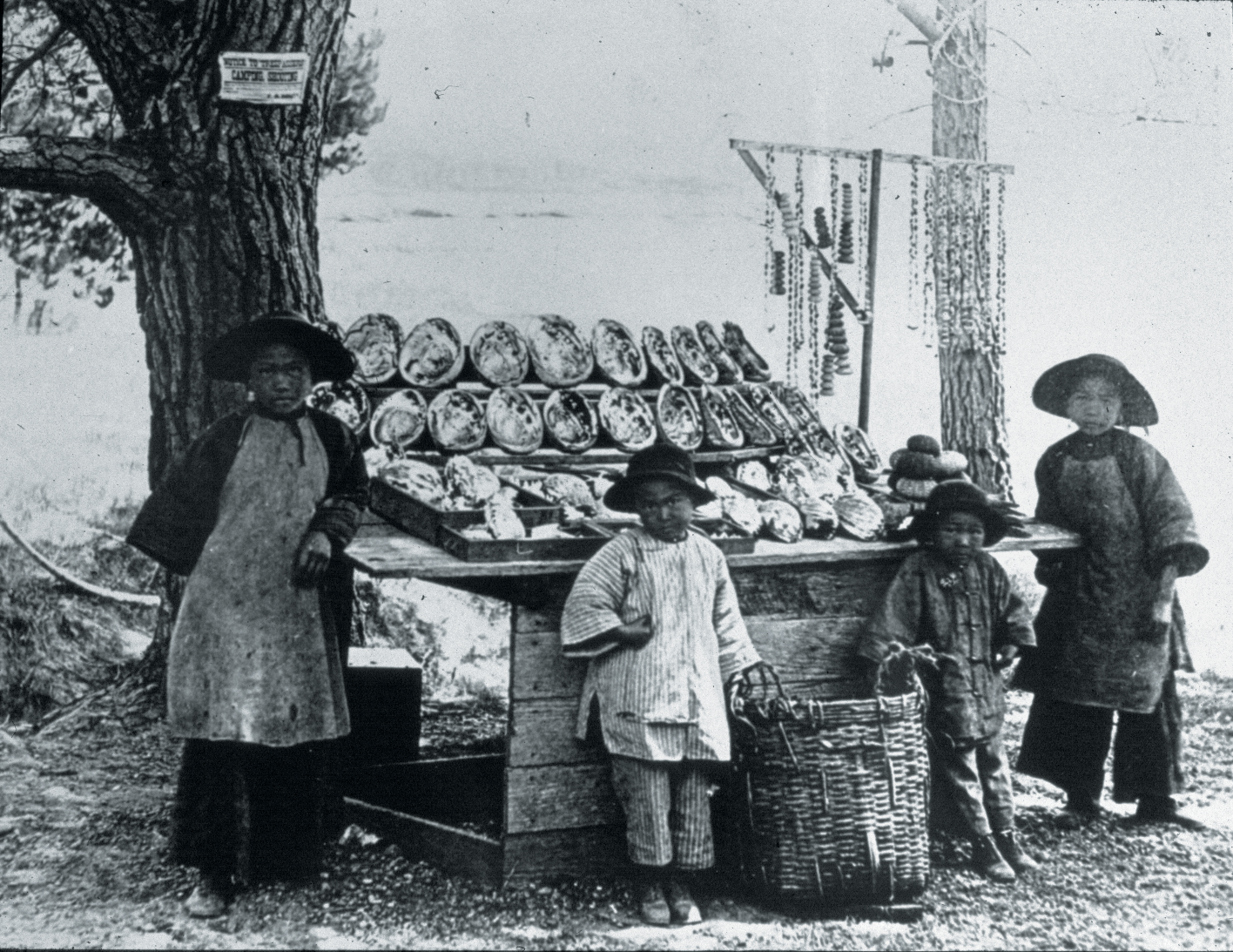 1. BEFORE IT BECAME THE MOST FAMOUS FINISHING HOLE IN GOLF, THE LAND ALONG STILLWATER COVE WAS AN ABALONE STAND VISITED BY PRESIDENT BENJAMIN HARRISON. This Chinese family sold abalone shells and other treasures from the sea where the 18th hole is currently located. Among their early customers was President Benjamin Harrison in 1891. He attempted to pay with a rare $10 bill (a value of nearly $300 today), but was reportedly told, "No good. You pay me real money."

2. THE DEL MONTE FOODS BRAND WAS NAMED AFTER HOTEL DEL MONTE. Since Del Monte was associated with luxury, the name was first licensed for a premium blend of coffee. You can see Hotel Del Monte and the Monterey Bay featured on this apricots label. Today, Del Monte Foods generates $1.8 billion in annual sales.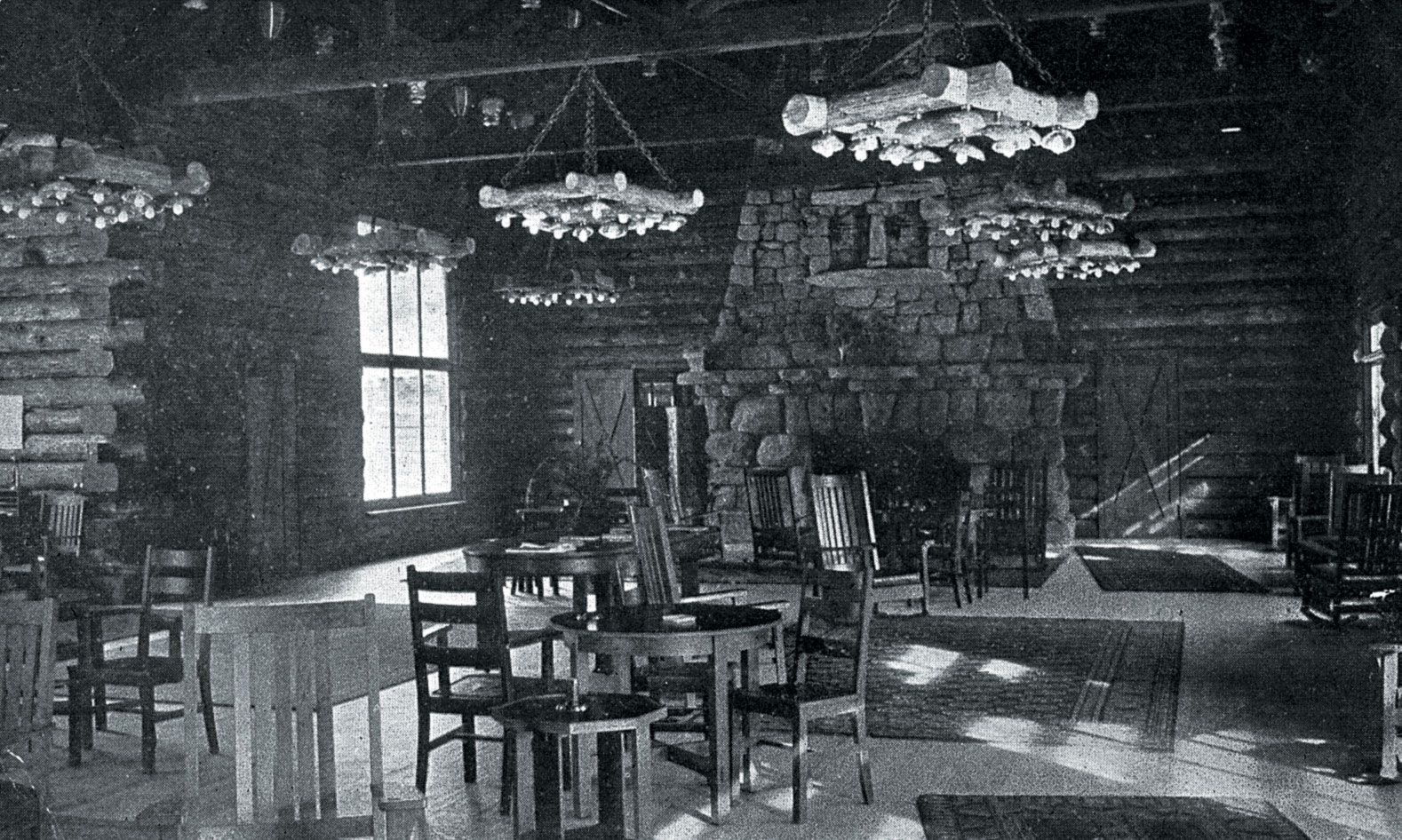 3. BEFORE A KITCHEN FIRE BURNED DOWN THE ORIGINAL LODGE IN 1917, 17-MILE DRIVE VISITORS STOPPED HERE FOR ABALONE CHOWDER. There weren't any accommodations, but The Pebble Beach Lodge was dressed up with abalone-shell decor and served up a highly regarded abalone chowder to visitors during their day-long excursion around 17-Mile Drive from 1909-1917.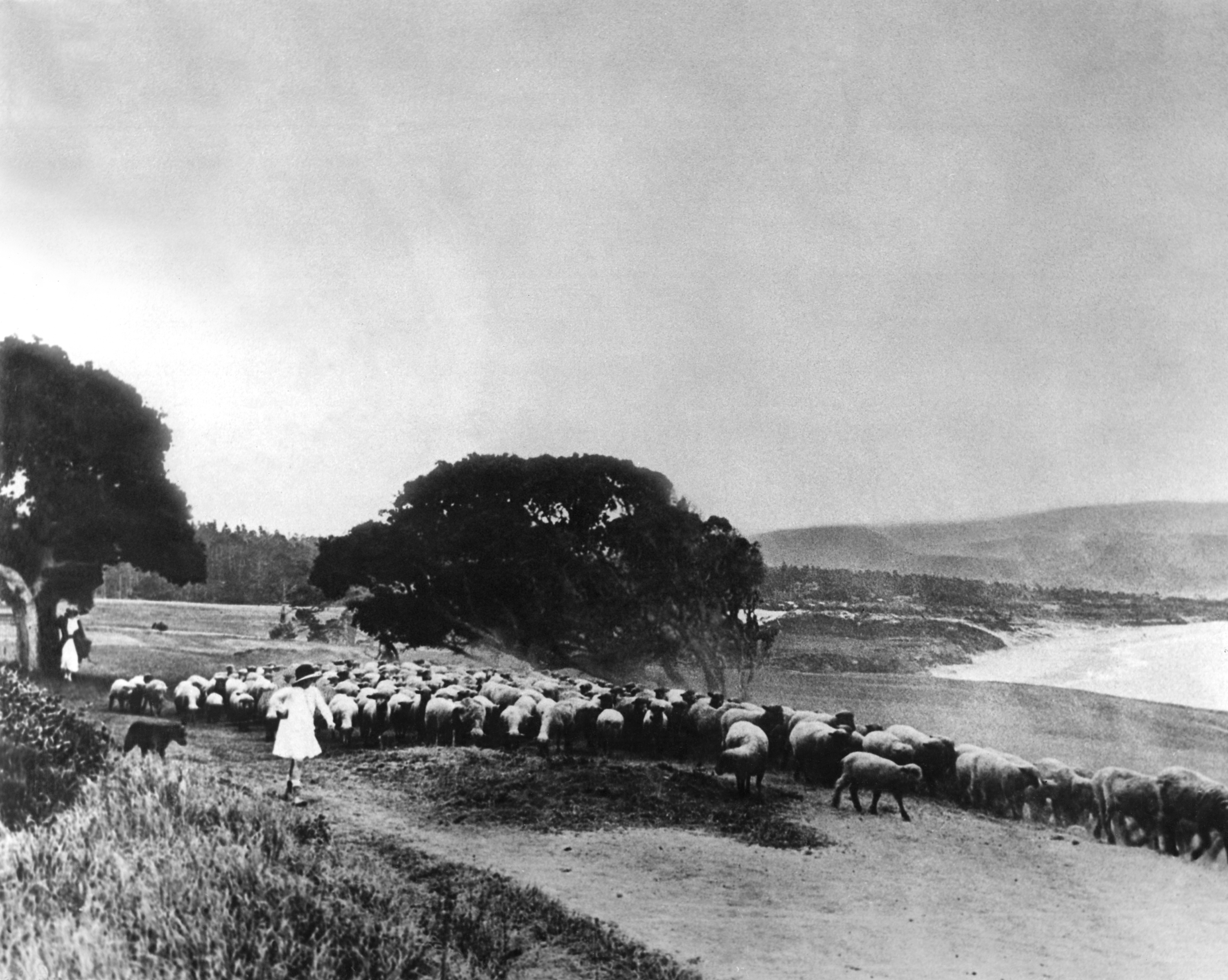 4. THIS IS WHY SHEEP WERE AN EARLY MENU ITEM AT THE DEL MONTE LODGE. In an effort to cut costs, sheep were early grass-cutters at Pebble Beach. While their labor was cheap, their hoof prints were much worse than spike marks on greens. As a result, mutton and lamb chops soon became featured items on the menu at the newly opened Del Monte Lodge shortly after it opened in 1919.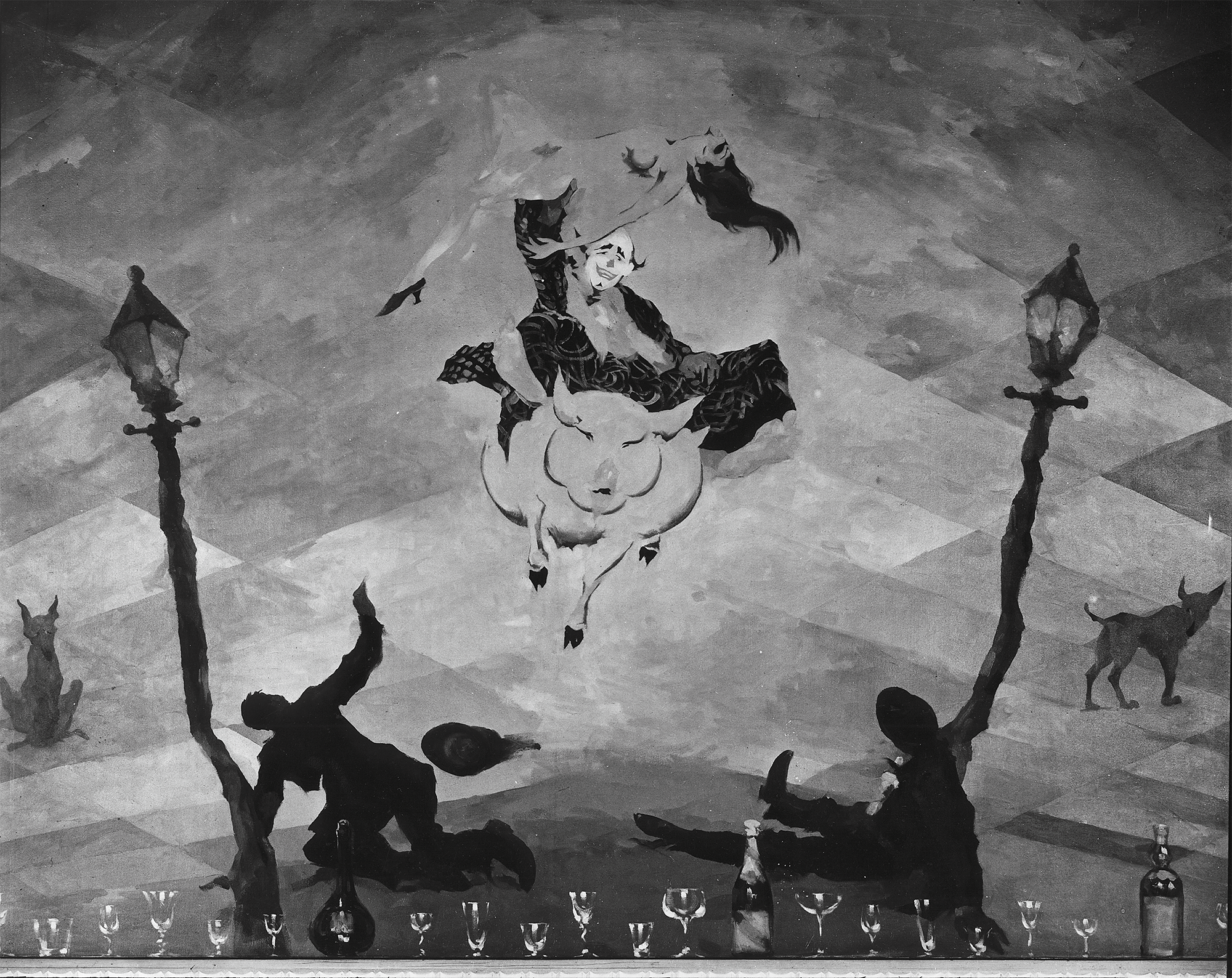 5. WHEN A FIRE DESTROYED HOTEL DEL MONTE DURING PROHIBITION IN 1924, BLUEPRINTS FOR THE REBUILD MISLEADINGLY LABELED THE BAR LOCATION AS "THE CHILDREN'S PLAYROOM." The bar officially became The Del Monte Tap Room when the temperance movement ended in 1933. Today, the bar is the exclusive Trident Room at the Naval Postgraduate School. Since 1953, each student owns a mug that hangs from the ceiling until they graduate.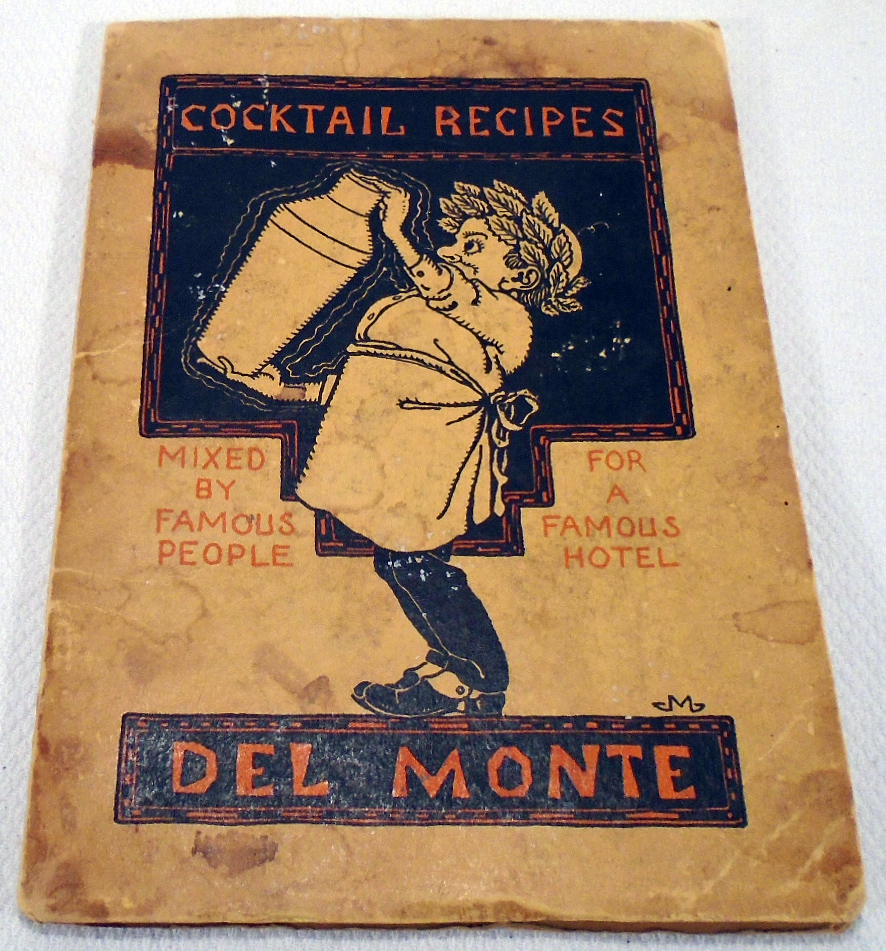 6. PEBBLE BEACH RESORTS FOUNDER SAMUEL F.B. MORSE CELEBRATED THE END OF PROHIBITION WITH A COCKTAIL BOOK FEATURING RECIPES FROM HIS FAMOUS GUESTS. Together with Carmel-by-the-Sea Mayor John Callin, Morse collected cocktail recipes to create a book called "Cocktail Recipes Mixed By Famous People for a Famous Hotel." Drinks included Ernest Hemingway's Death in the Afternoon (gin, juice of fresh lemons and limes, crème de menthe and bitters) and the Marx Brothers' Honeymoon Punch, as well as contributions from many more distinguished guests.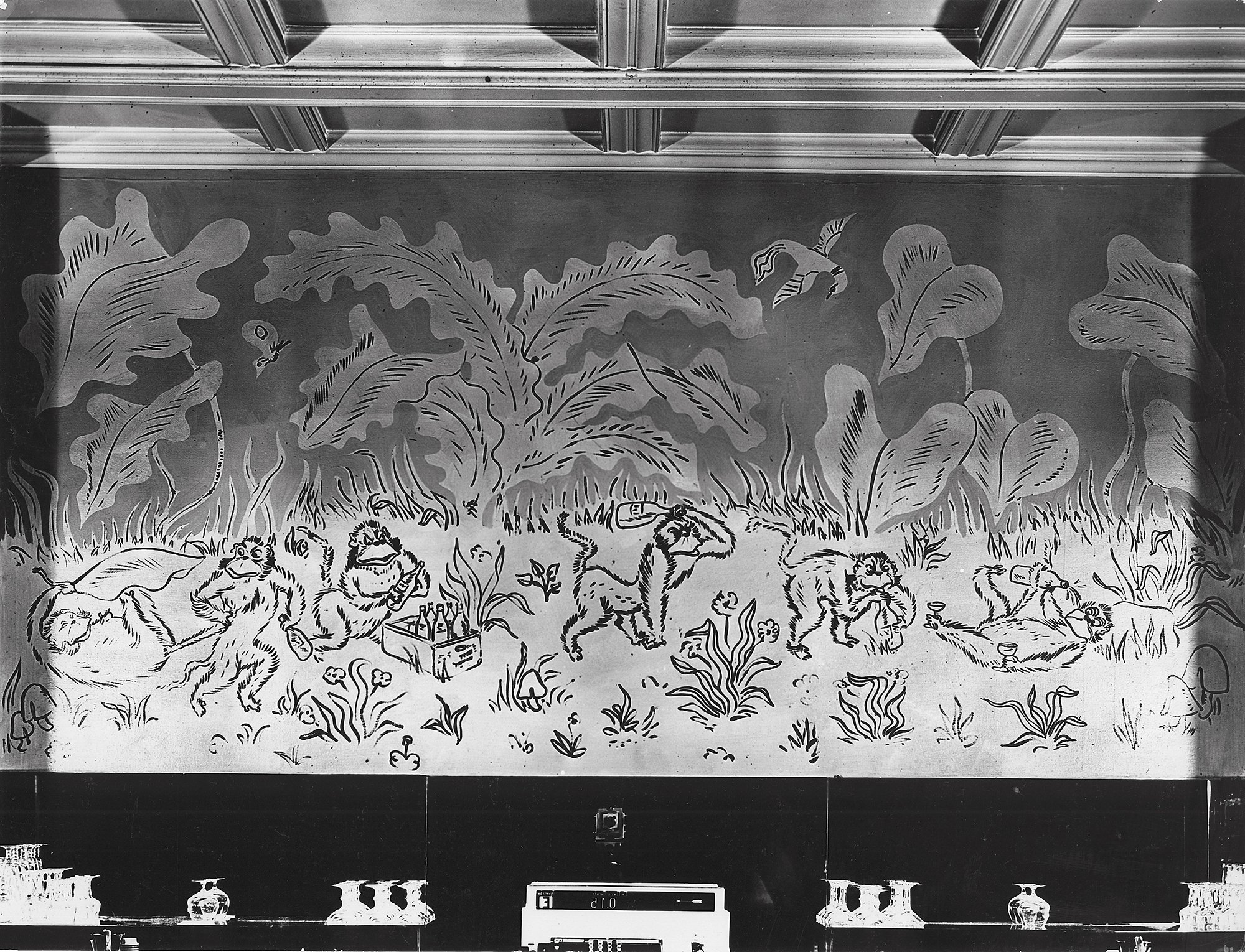 7. THE MONKEYSHINES ROOM WAS THE ORIGINAL BAR AT THE LODGE. After the repeal of Prohibition, a predecessor to The Tap Room opened. It included wild and surreal murals, like the one above.
8. BOOKS WERE WRITTEN ABOUT A DINNER SALVADOR DALI HOSTED AT HOTEL DEL MONTE. The 1941 event benefitting refugee artists displaced by World War II was called "A Surrealist Night in an Enchanted Forest." Honored guests were encouraged to dress up in costumes inspired by their dreams. Alfred Hitchcock, Bing Crosby and Bob Hope attended, dining alongside cub lions and monkeys, frogs leaping from uncovered trays and more. (The San Francisco Zoo refused Dali's request for giraffes.) You can even try to recreate some of Dali's dishes yourself by following his cookbook.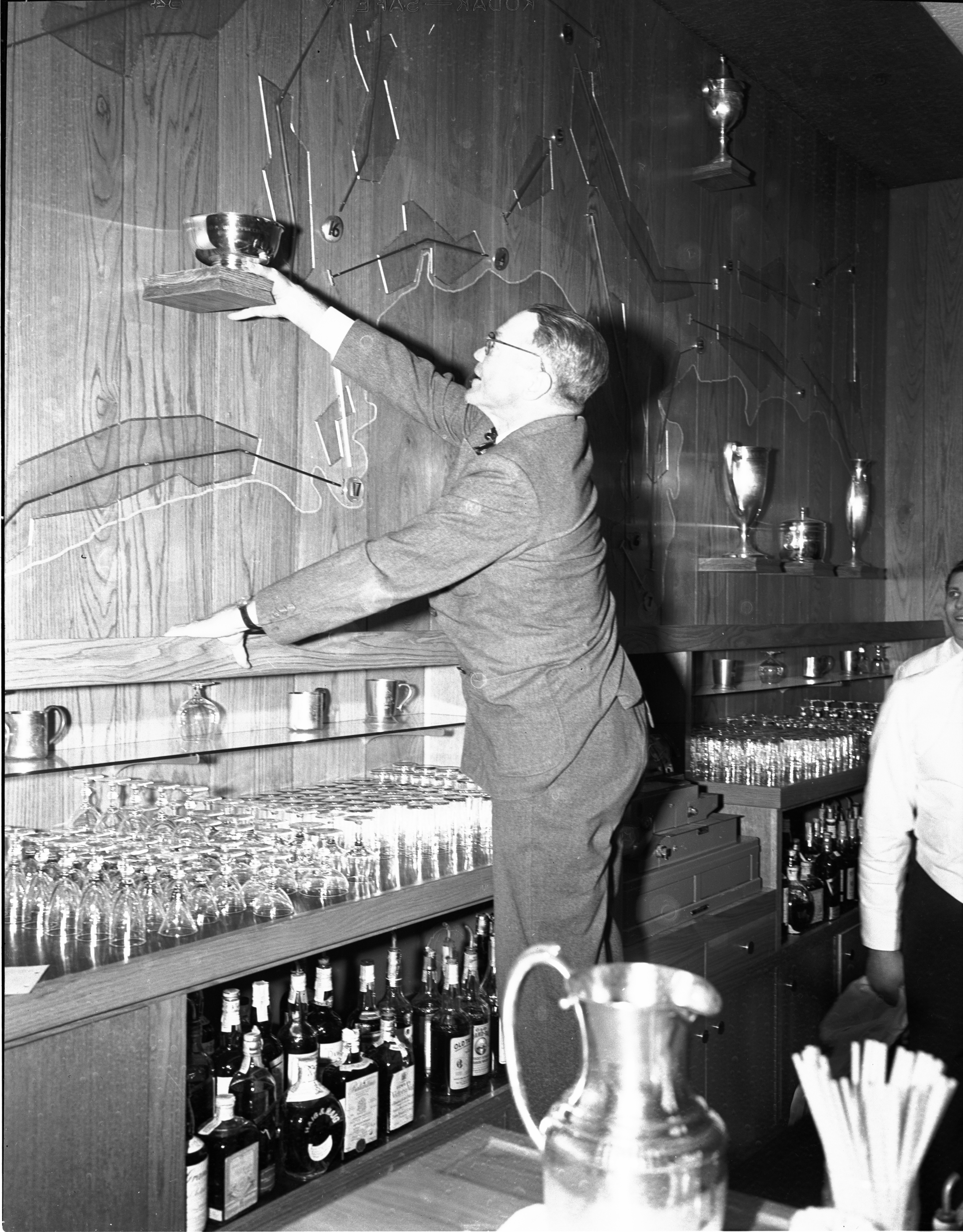 9. THE OLDEST REMAINING RESTAURANT AT PEBBLE BEACH IS THE TAP ROOM, WHICH OPENED IN 1949. The Tap Room chose a more conservative theme than the Monkeyshines Room, showcasing the history of western golf. You can see Morse setting up memorabilia and artifacts on a wall that outlines the layout of Pebble Beach Golf Links.
10. PEBBLE BEACH'S TRADITION OF FINE DINING BEGAN WITH THE CYPRESS ROOM. Today, the Cypress Room is known as Stillwater Bar & Grill. In the 1970s, Club XIX added to that legacy, serving some of the finest French cuisine on the Monterey Peninsula. Pèppoli opened in 1987 with three-star Michelin chef Gualtiero Marchesi at the helm, and when celebrity chef Roy Yamaguchi moved in next door, hungry guests would wait 3 hours to snag a table.
---
Facebook Conversations