A Tour of the 17 Stops on 17-Mile Drive
Pebble Beach Resorts Founder Samuel F.B. Morse once said:
"The forest is not a place to drive through in a hurry. It is a place to take your time and enjoy the magnificent views and the natural state of the forest."
It is with that philosophy in mind that we have simplified the scenic tour of 17-Mile Drive, choosing to highlight its most striking stops.
17 Miles. 17 Stops. Easy enough to remember, right?
The debut of 17-Mile Drive actually predates our Centennial by four decades, first introducing visitors to the shores of Pebble Beach in 1881. But as we celebrate our Centennial in 2019, we wanted to share what's so special about the 17 stops around 17-Mile Drive:
1. SHEPHERD'S KNOLL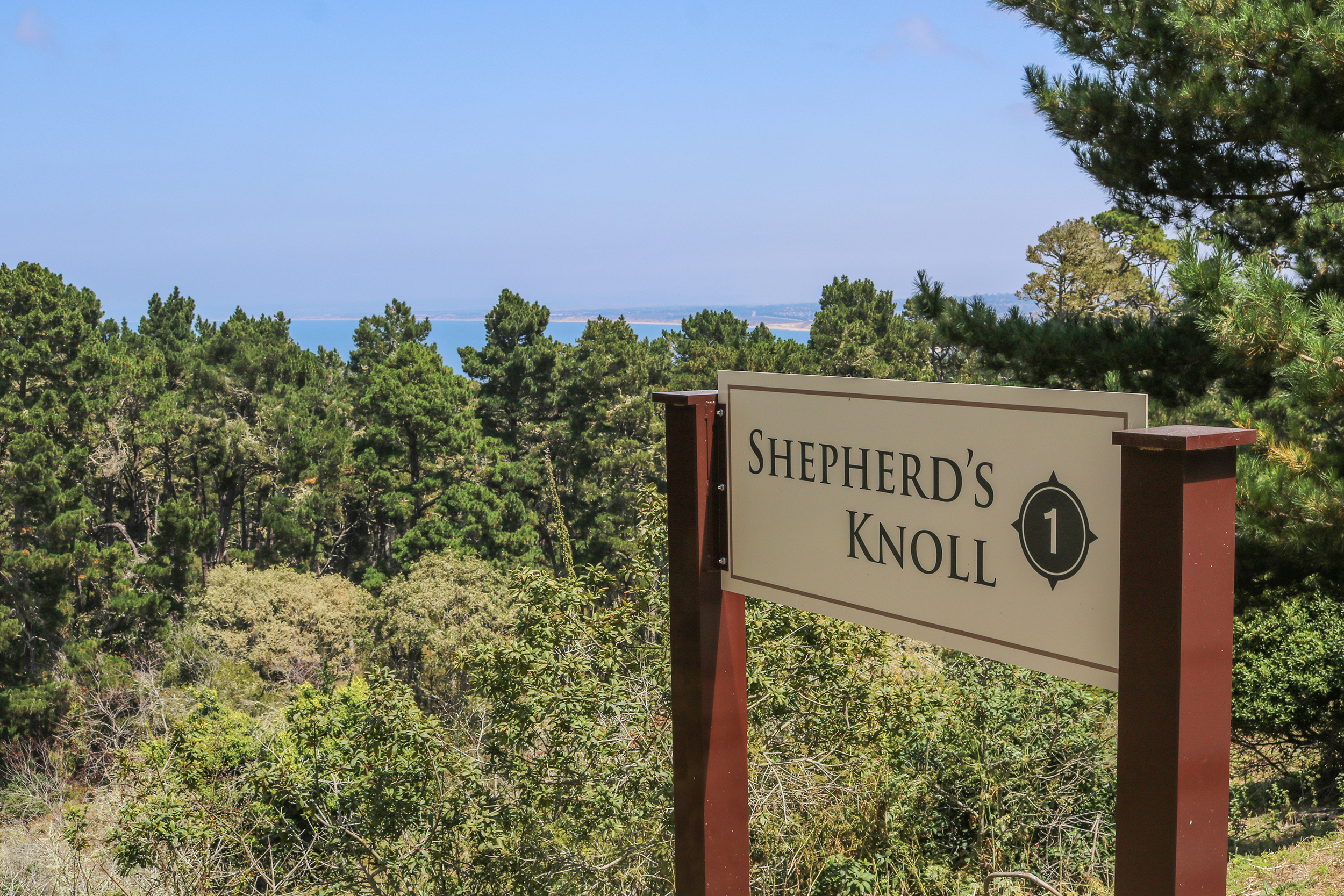 The first stop on 17-Mile Drive branches off from the Highway-1 Gate and winds through the Del Monte Forest, up to a vista at Shepherd's Knoll. This unique elevated view looking down on the Monterey Bay is named after railroad man Abraham D. Shepard, who also built the upper scenic route on 17-Mile Drive in the forest.
Fun fact: You won't find any sheep here, but a typo on an early map — complete with illustrated sheep — turned this stop from Shepard's Knoll to Shepherd's Knoll.
2. HUCKLEBERRY HILL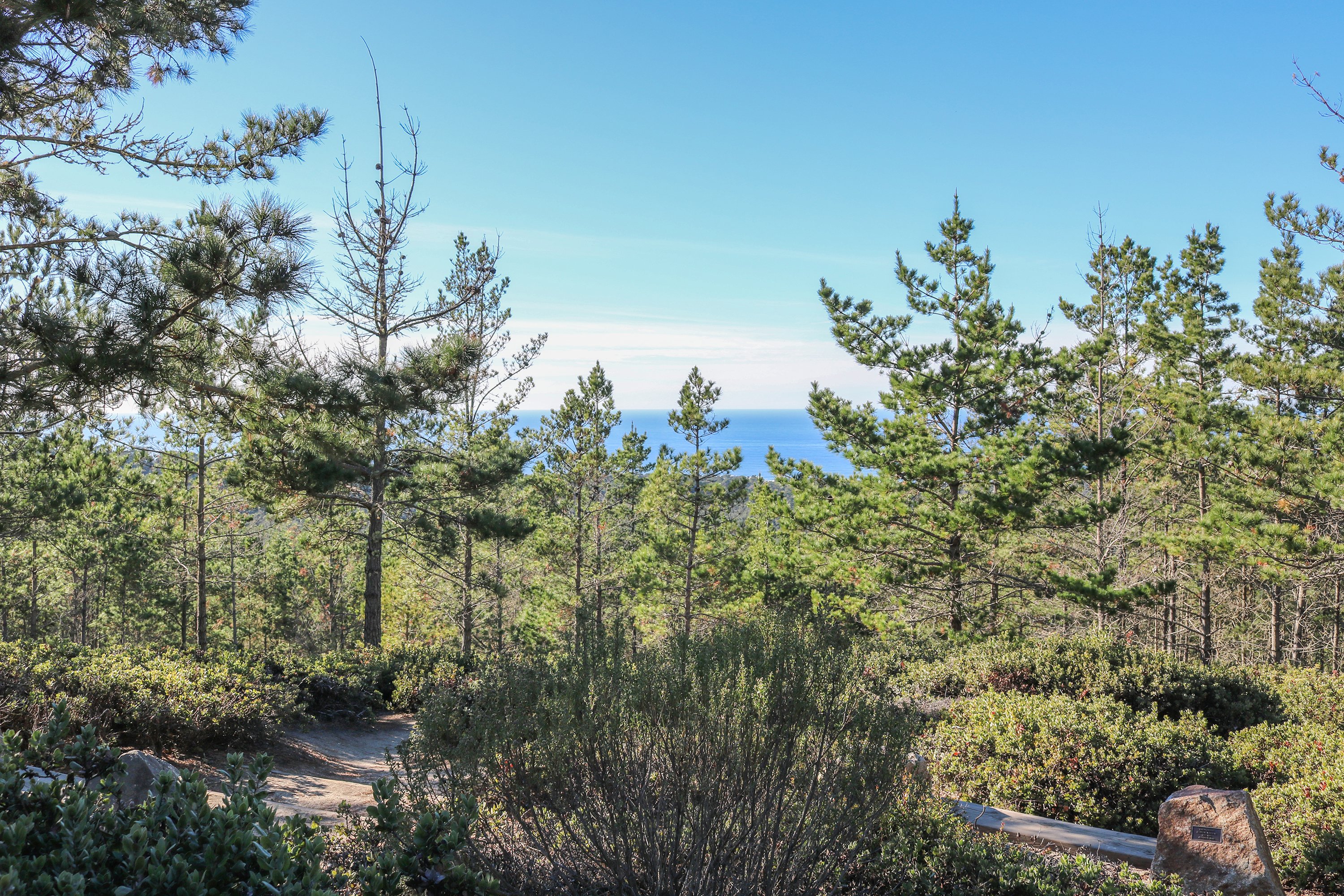 This tree-top level view at Huckleberry Hill unveils Santa Cruz in the distance. The huckleberry-filled hills, which have been set aside as permanently preserved forest, were rumored to have been frequented by writers Robert Louis Stevenson and John Steinbeck.
3. SPANISH BAY BEACH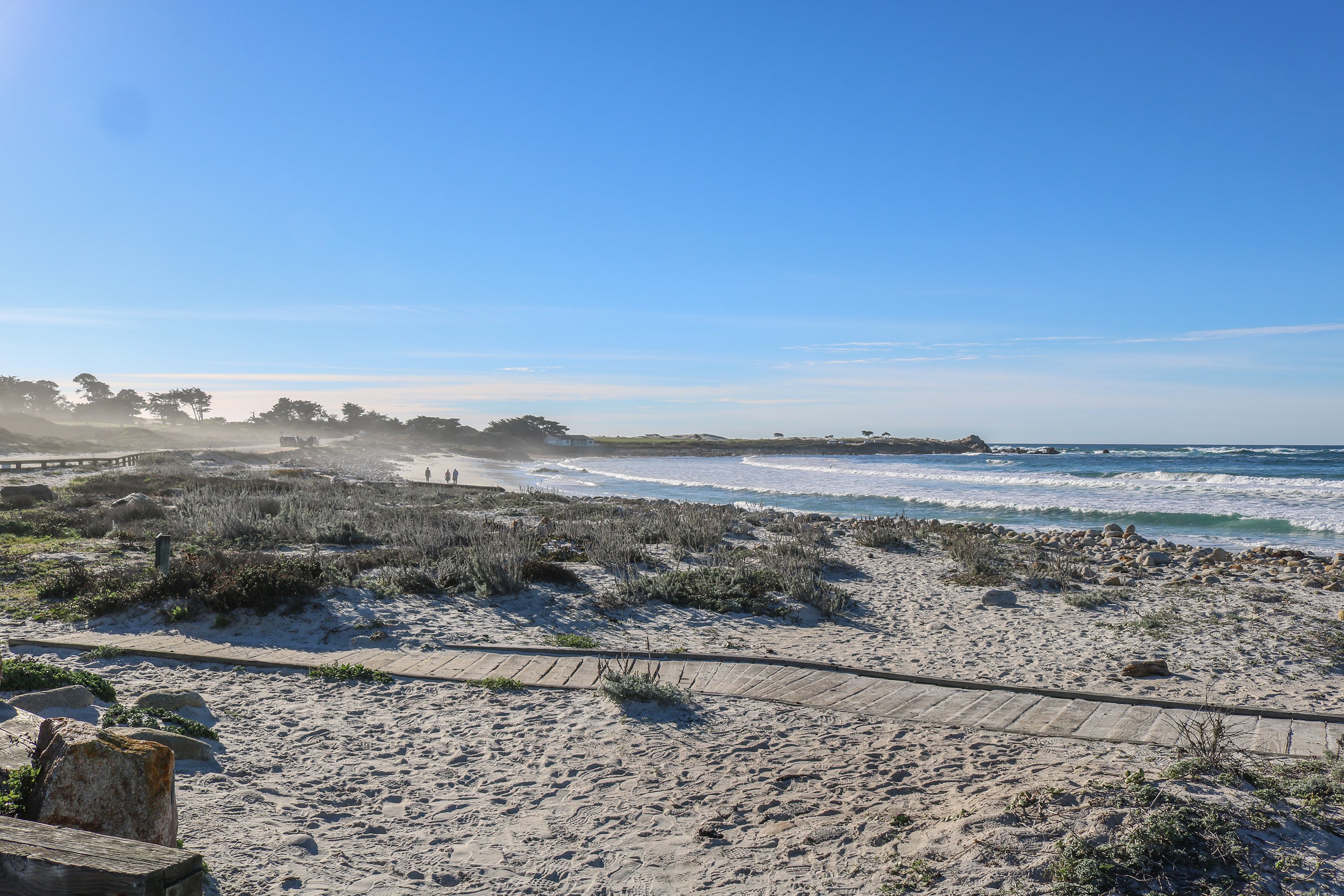 The next stop arrives right at the water. Spanish Explorers camped out here in 1769, trying to find the Monterey Bay — based on a description made in 1602. It took the Explorers a year to find the Monterey Bay, but this beautiful beach was named after their early visit.
4. THE RESTLESS SEA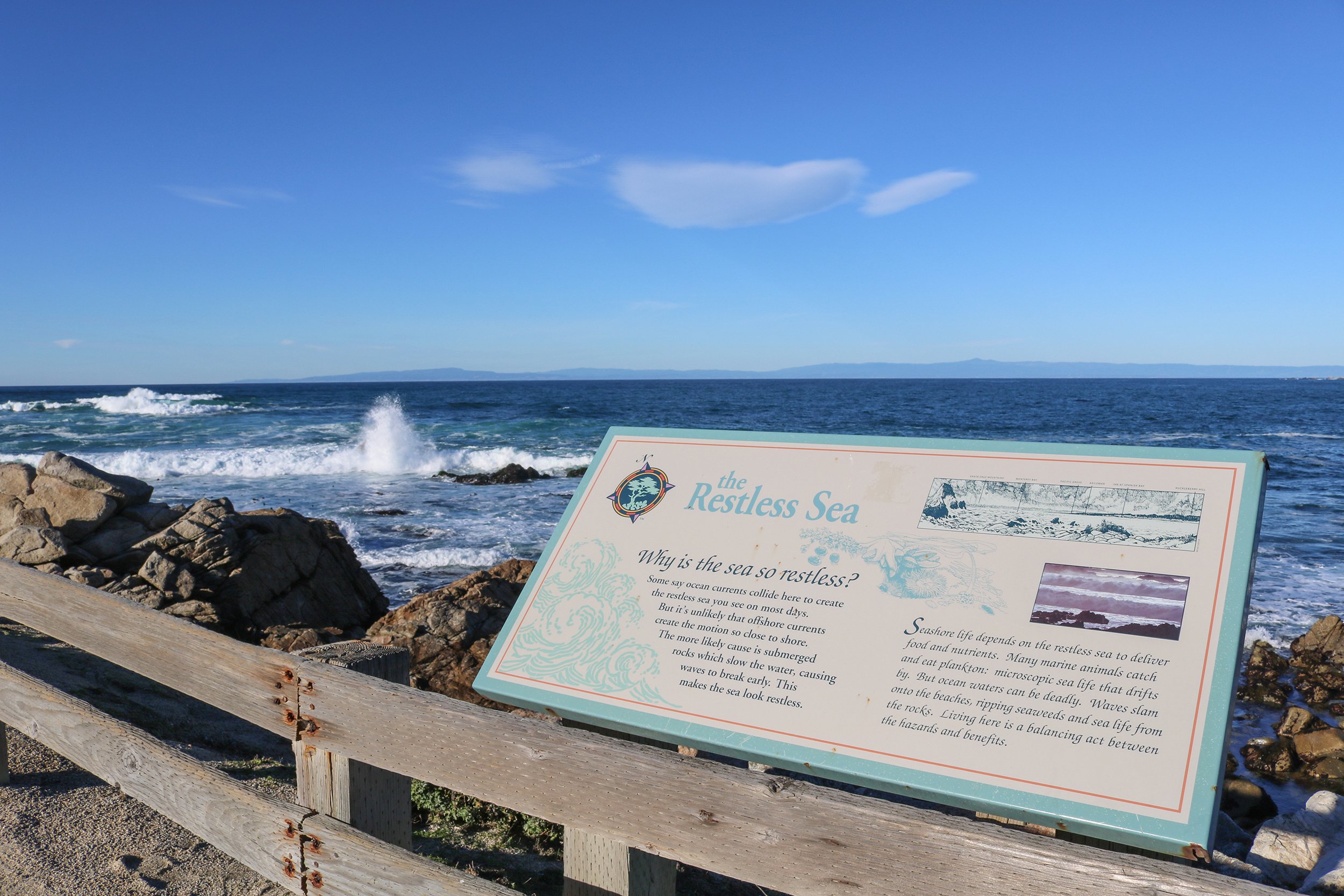 Hook around Spanish Bay and you'll arrive at Point Joe and a bouncy section of the sea. The Restless Sea earns its name as one of the most turbulent sections of coastline in Pebble Beach. Waves are constantly converging and crashing into each other, likely the result of a cluster of submerged rocks.
5. POINT JOE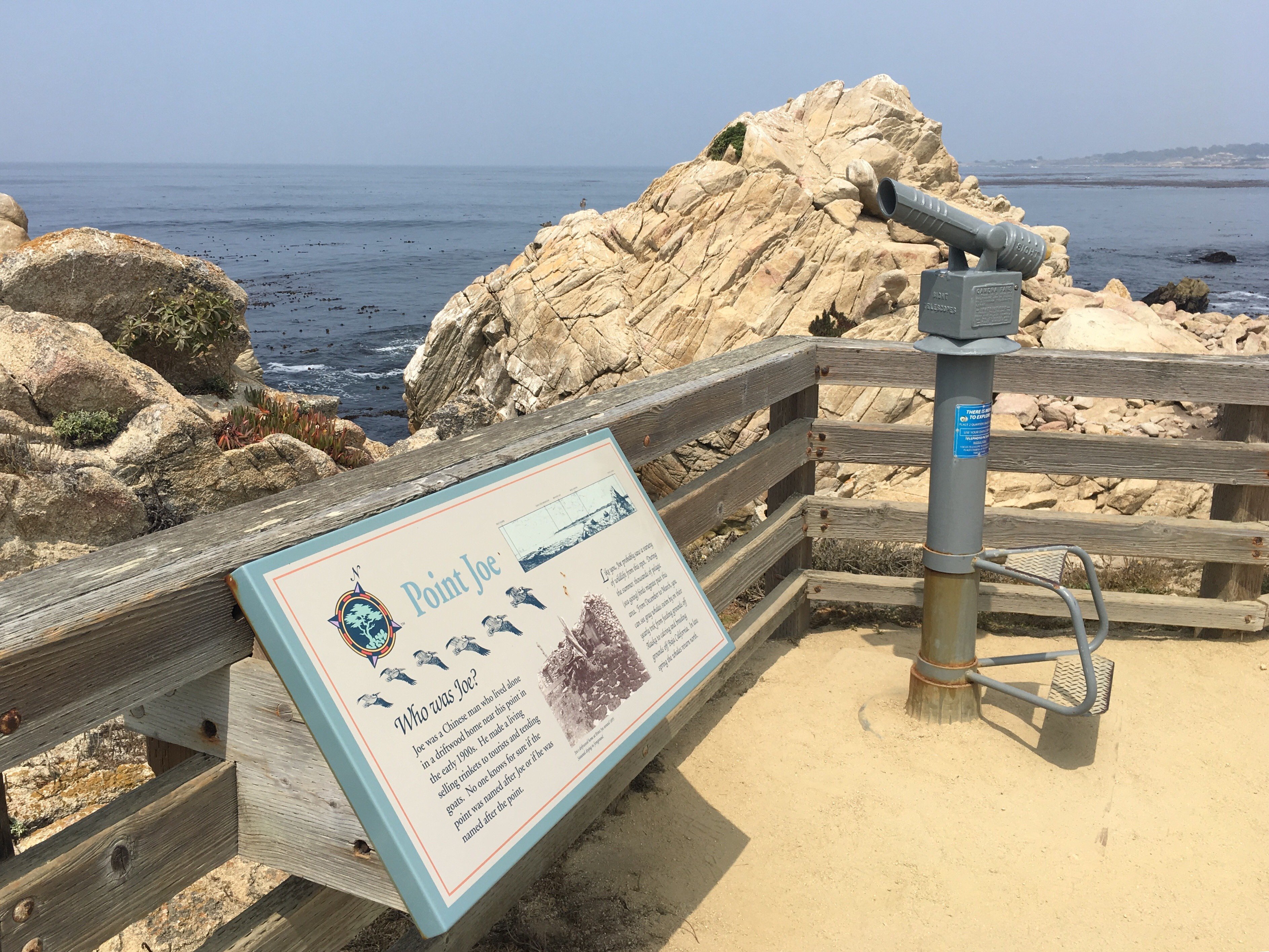 Early mariners mistook Point Joe as the entrance to Monterey Bay, making it the site of many shipwrecks. In the early 1900s, a man named Joe lived in a driftwood hut here, selling trinkets to tourists and tending goats. It is debated whether Joe was named for the Point, or the Point was named for Joe.
6. CHINA ROCK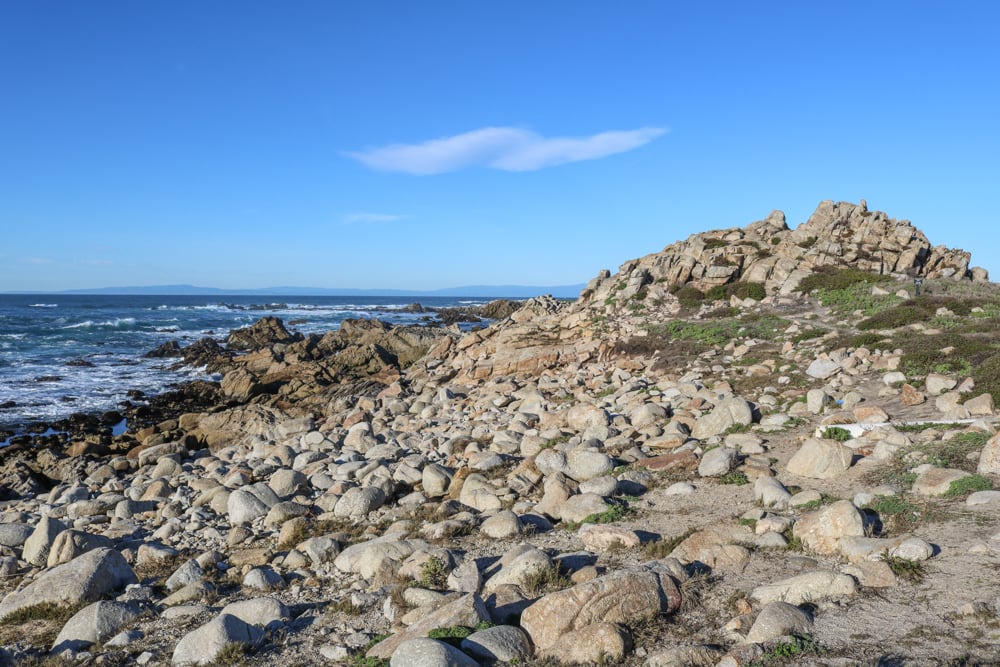 This was the site of a small Chinese fishing village in the late 1800s. You can still see century-old cooking smoke caked onto the rocks from the early settlement.
7. BIRD ROCK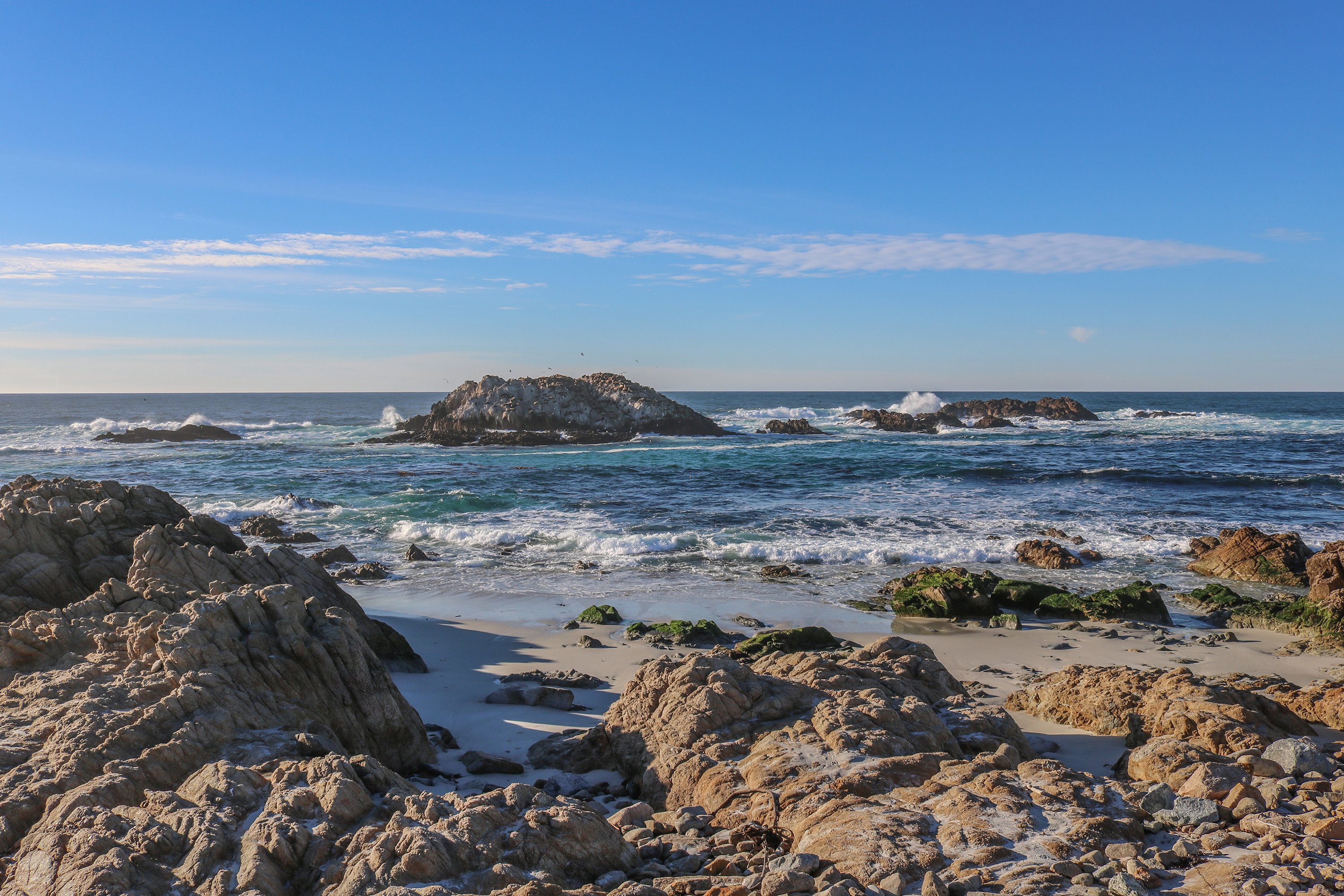 This wildlife hub is buzzing with birds, harbor seals and belching sea lions. Bird Rock was actually covered in 4 to 5 feet of pelican and cormorant guano until 1930, when it was harvested as a fertilizer. Sea lions took advantage of the cleaned-off perch, and have been sun-bathing there ever since.
Fun fact: From November through March, keep an eye out for the spouts and flukes of migrating grey whales.
8. SEAL ROCK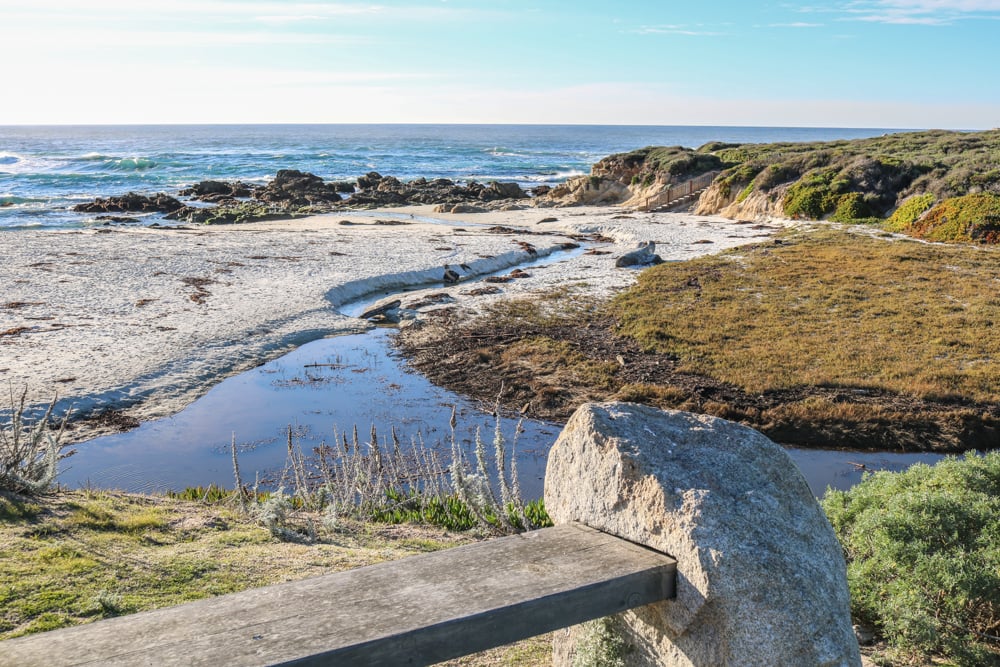 The tucked-away beach at the mouth of Seal Rock Creek is a great spot to stretch your legs and explore. Picnic, explore tide pools, or hike on the boardwalk toward the colorful Gingerbread House.
9. FANSHELL BEACH OVERLOOK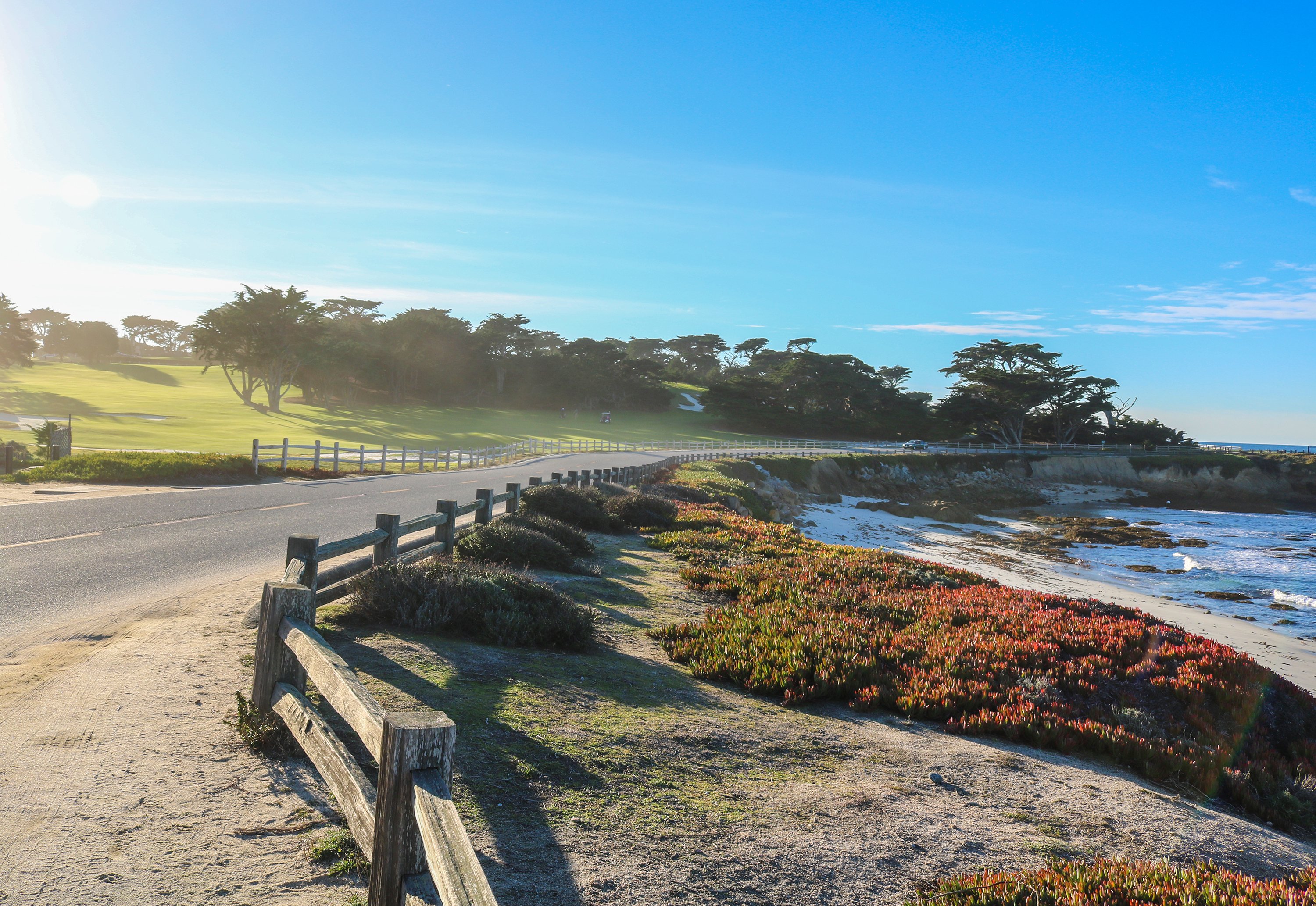 The spectacular stretch of uninterrupted coastline continues at Fanshell Beach, which is one of the primary pupping habitats for Harbor Seals on the Central Coast. Sections of the coastline are closed from April to June to protect the young families.
10. CYPRESS POINT LOOKOUT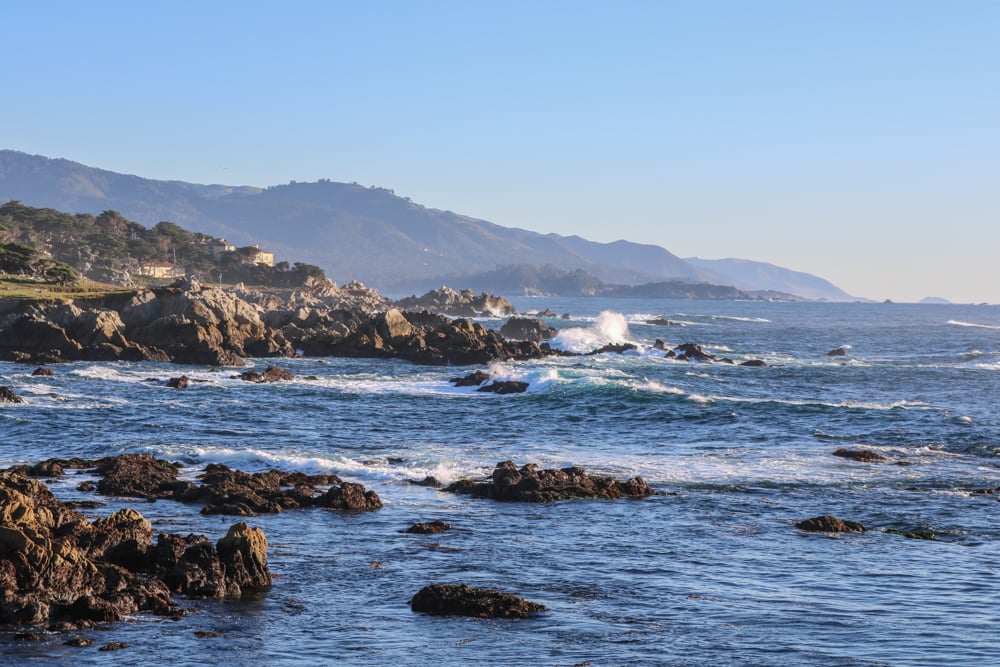 Cypress Point Lookout offers a spectacular spot to catch sunsets, thanks to its southwest view. The coastline just southeast of here is known as Sunset Point, an exclusive neighborhood populated with mansions from the Roaring Twenties.
11. CROCKER GROVE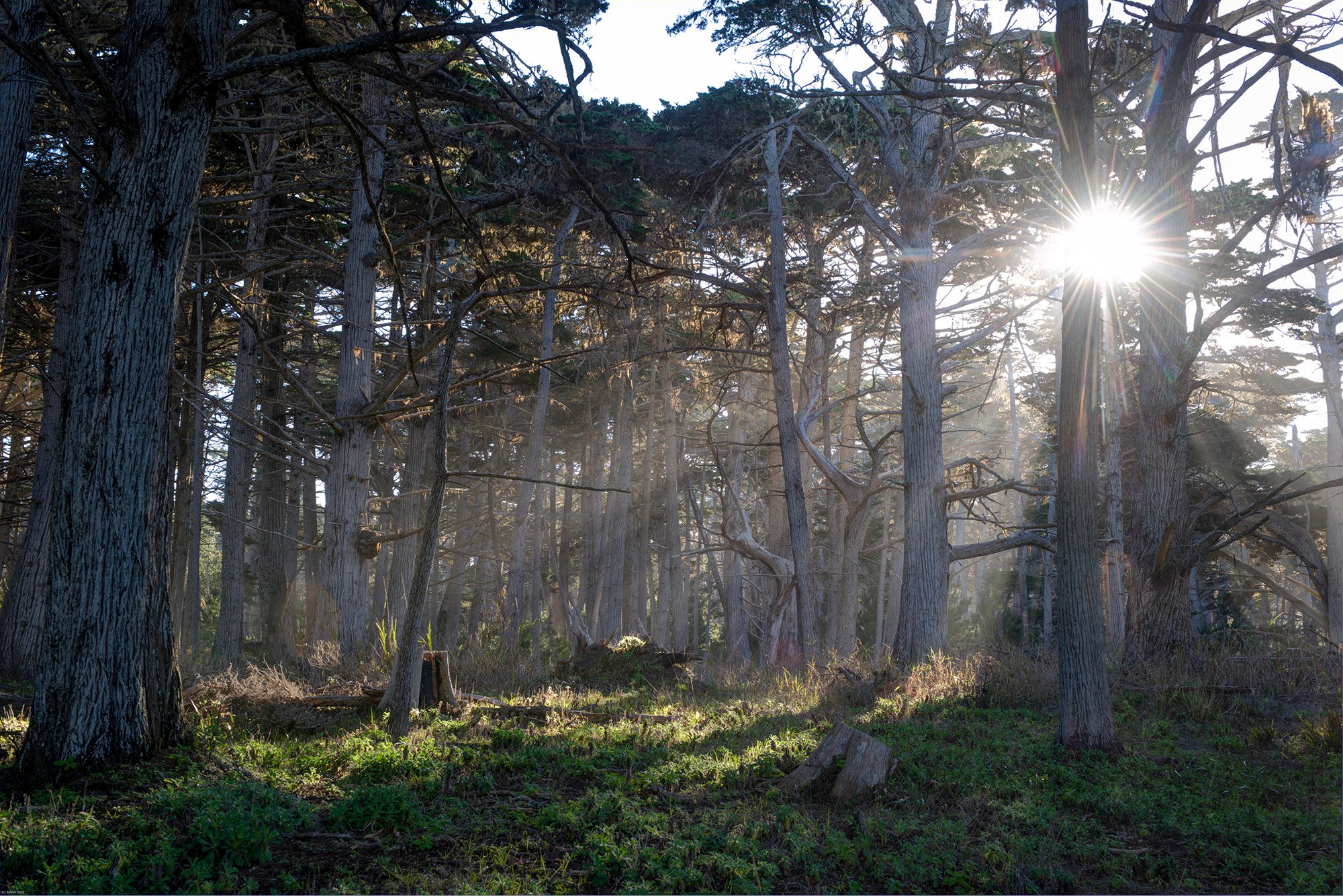 Crocker Grove is home to the largest and oldest Monterey Cypress trees in existence. It is named after Charles Crocker, the railroad baron responsible for building the luxurious Hotel Del Monte in Monterey, as well as the original 17-Mile Drive in 1881.
Fun fact: Pebble Beach contains one of only two native Monterey Cypress forests in the world. The other is across Carmel Bay at Point Lobos State Park.
12. THE LONE CYPRESS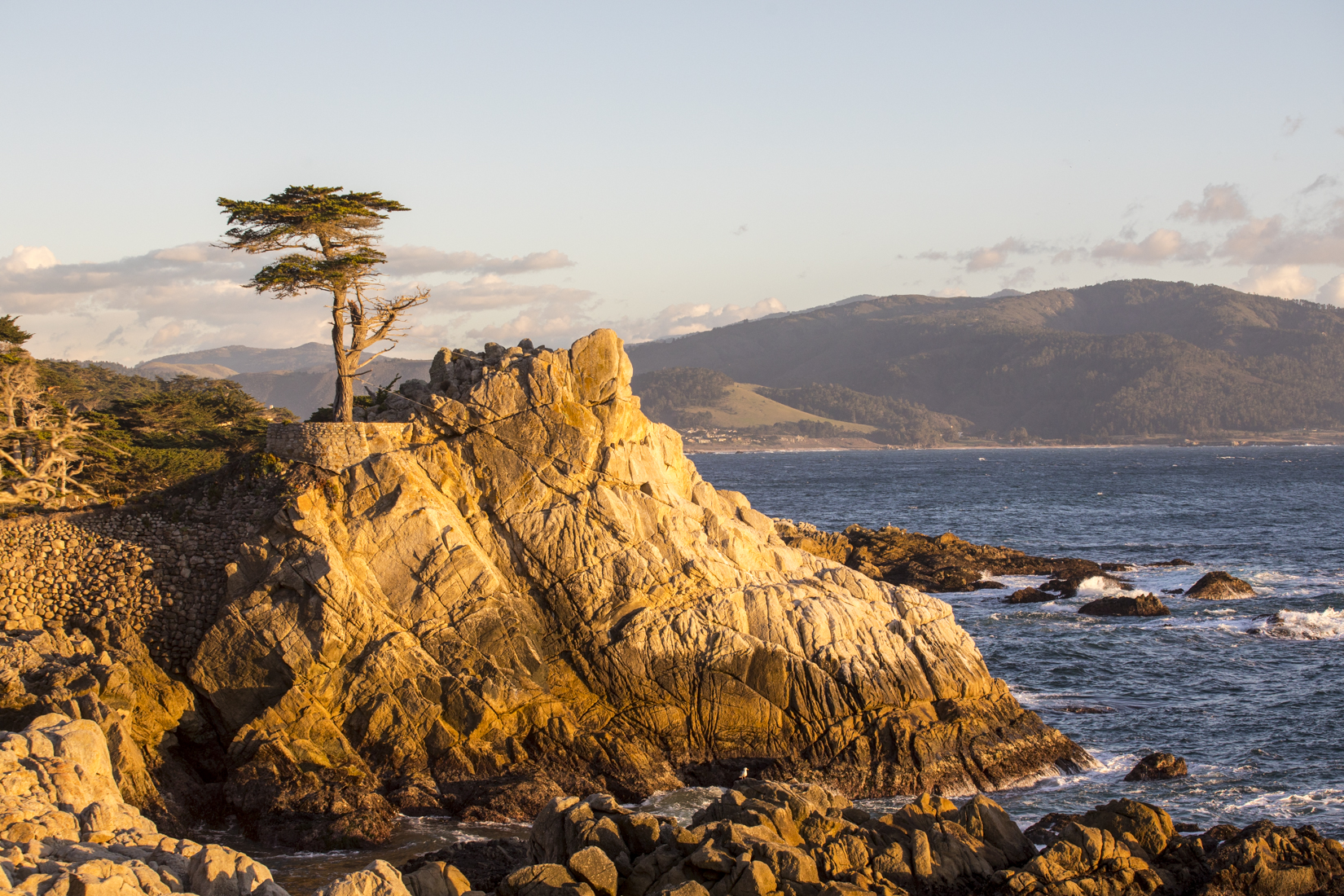 For more than 250 years, the world-famous Lone Cypress has braved the elements atop its rocky pedestal overlooking the Pacific Ocean. Known as Midway Point on the original 17-Mile Drive, this iconic tree has been the logo for Pebble Beach Resorts since its founding in 1919.
13. GHOST TREES AT PESCADERO POINT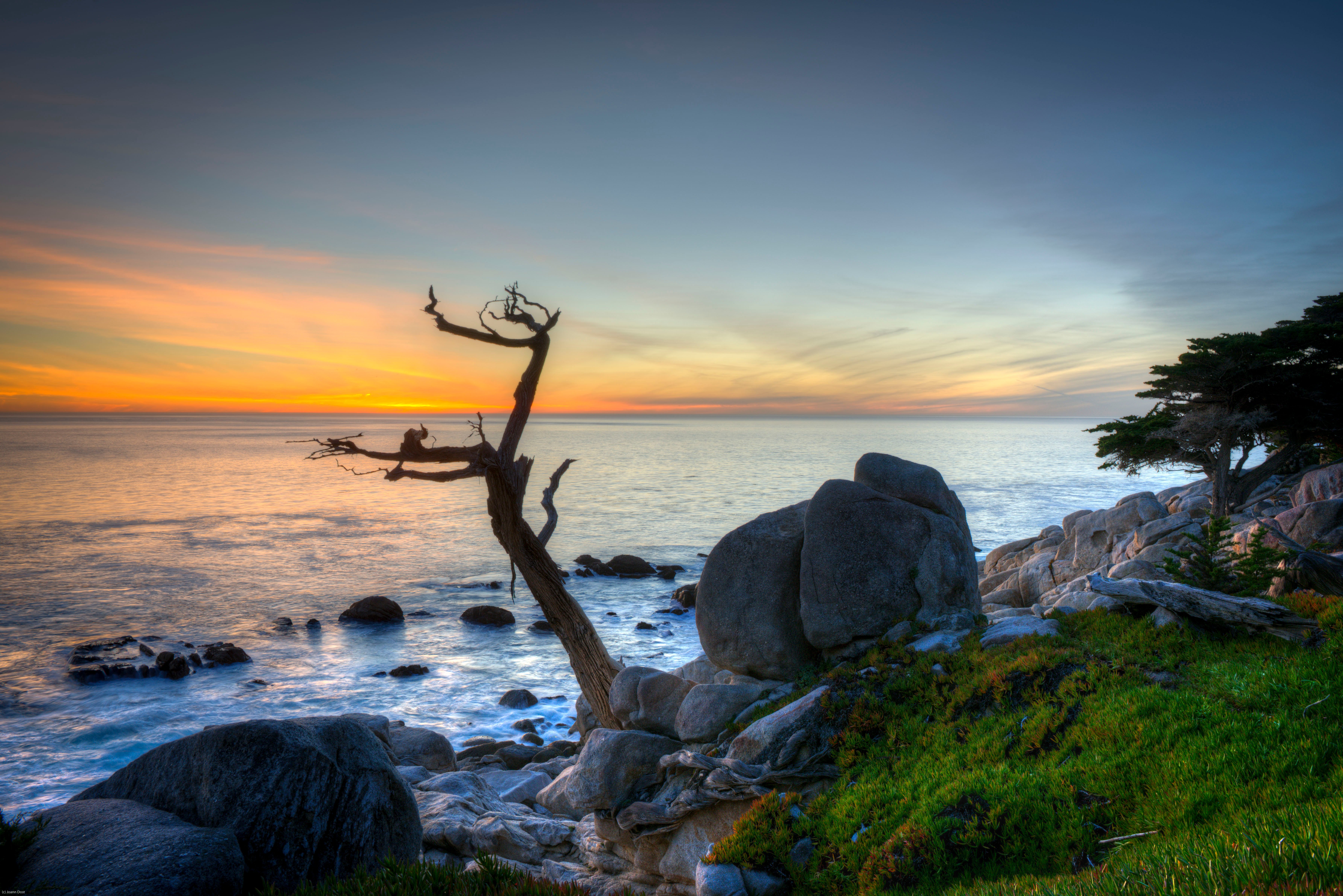 Ghost Trees at Pescadero Point is a unique stop full of spooky sun-bleached Cypress trees. It is also a legendary Big Wave surf spot, with swells approaching 50 feet in the right winter conditions.
14. PEBBLE BEACH VISITOR CENTER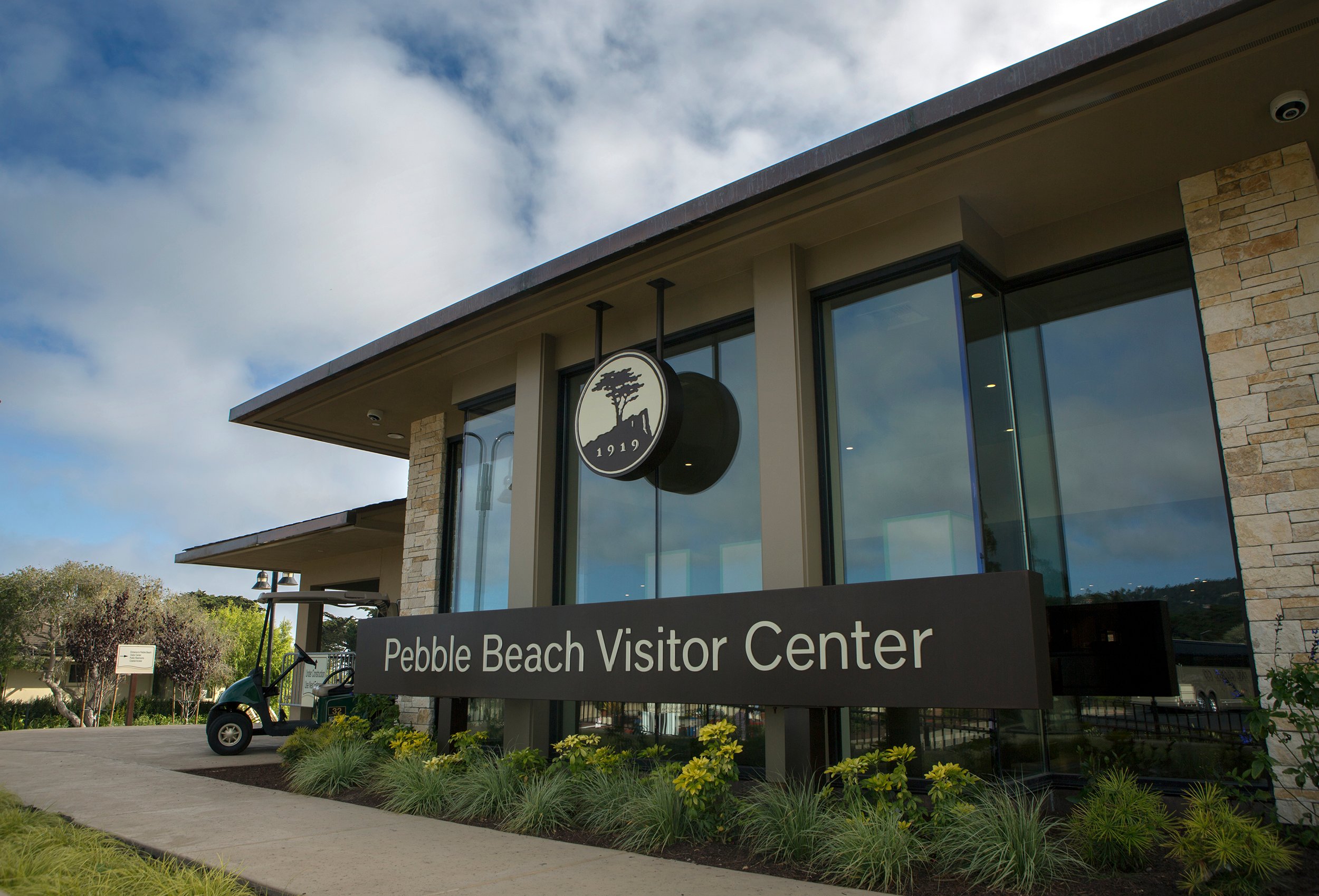 Pebble Beach hosts 2 million guests from around the world each year. They can now learn the rich history of this unique place at the Pebble Beach Visitor Center, which opened earlier this year. From its early days as a simple stopping point on a scenic carriage ride, to its emergence as the Golf Capital of the World, the fascinating story of Pebble Beach is brought to life here.
15. PEBBLE BEACH GOLF LINKS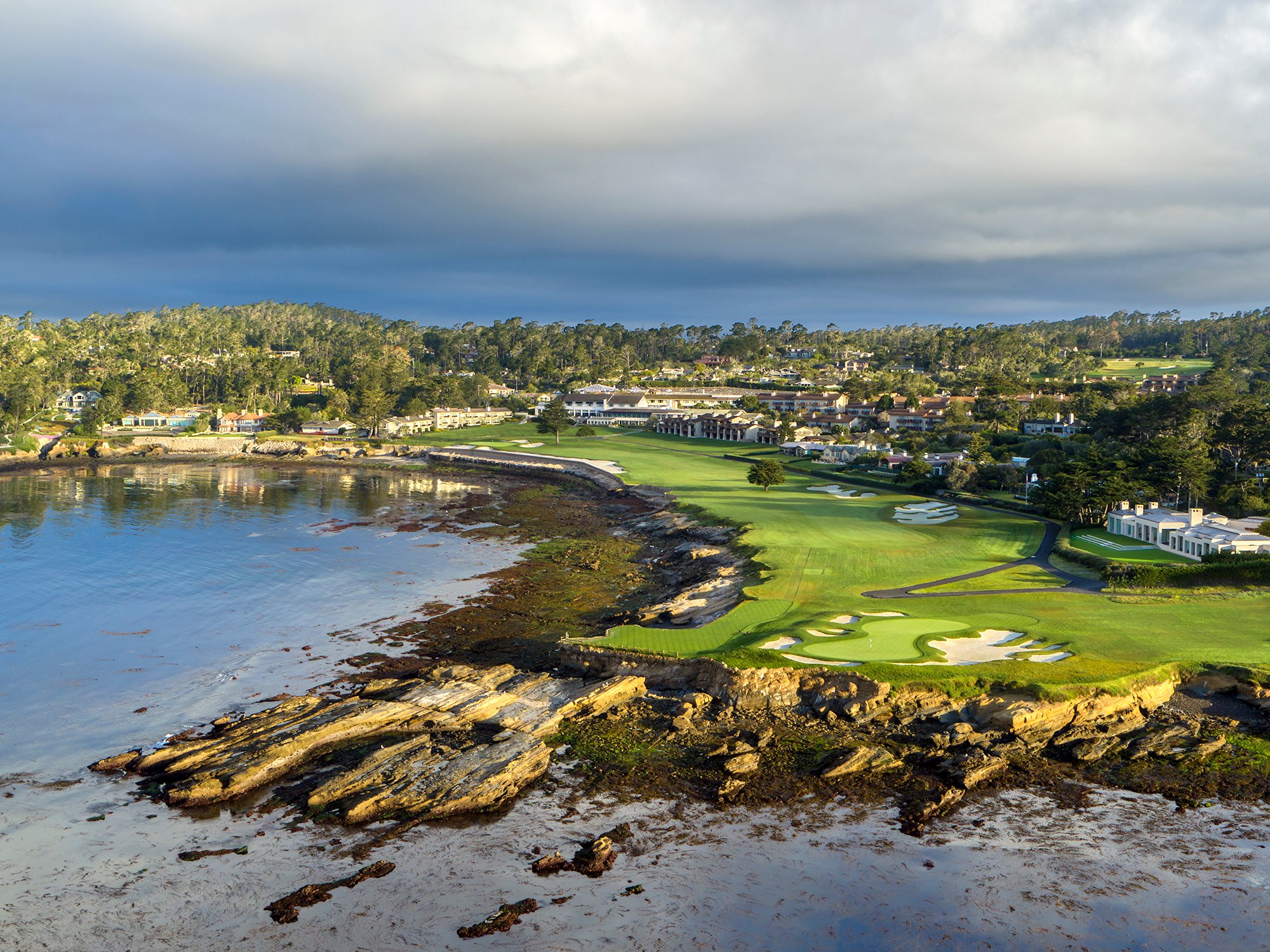 Even if you don't have time to play, you can mill around the first hole and watch golfers nervously tee off their bucket-list rounds, or head down to the lawn behind the 18th green to catch a glimpse of them finishing up their unforgettable day.
No public course in the United States can match the Major championship pedigree of Pebble Beach, which hosts its sixth U.S. Open in 2019, to go along with five U.S. Amateurs, two U.S. Women's Amateurs, and the 1977 PGA Championship. Pebble Beach Golf Links has also been selected to host the 2023 U.S. Women's Open and 2027 U.S. Open.
16. PEBBLE BEACH EQUESTRIAN CENTER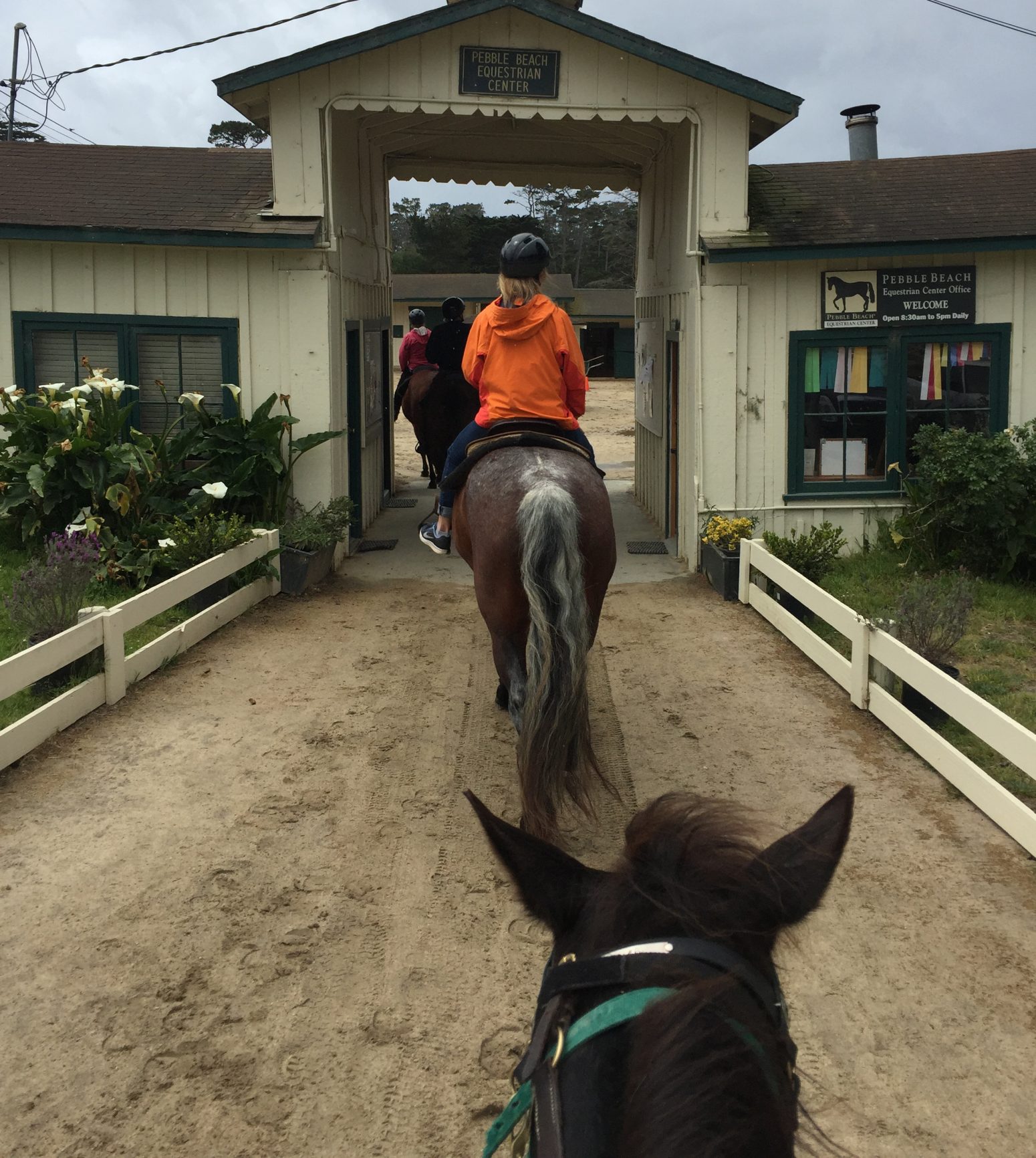 The Pebble Beach Equestrian Center opened just five years after Pebble Beach Golf Links in 1924. It even hosted the U.S. team trials ahead of the 1960 Olympics. Want to take in the sights and sounds of 17-Mile Drive in a different way? You can choose from a variety of guided trail rides that are available daily.
17. FORD MEADOW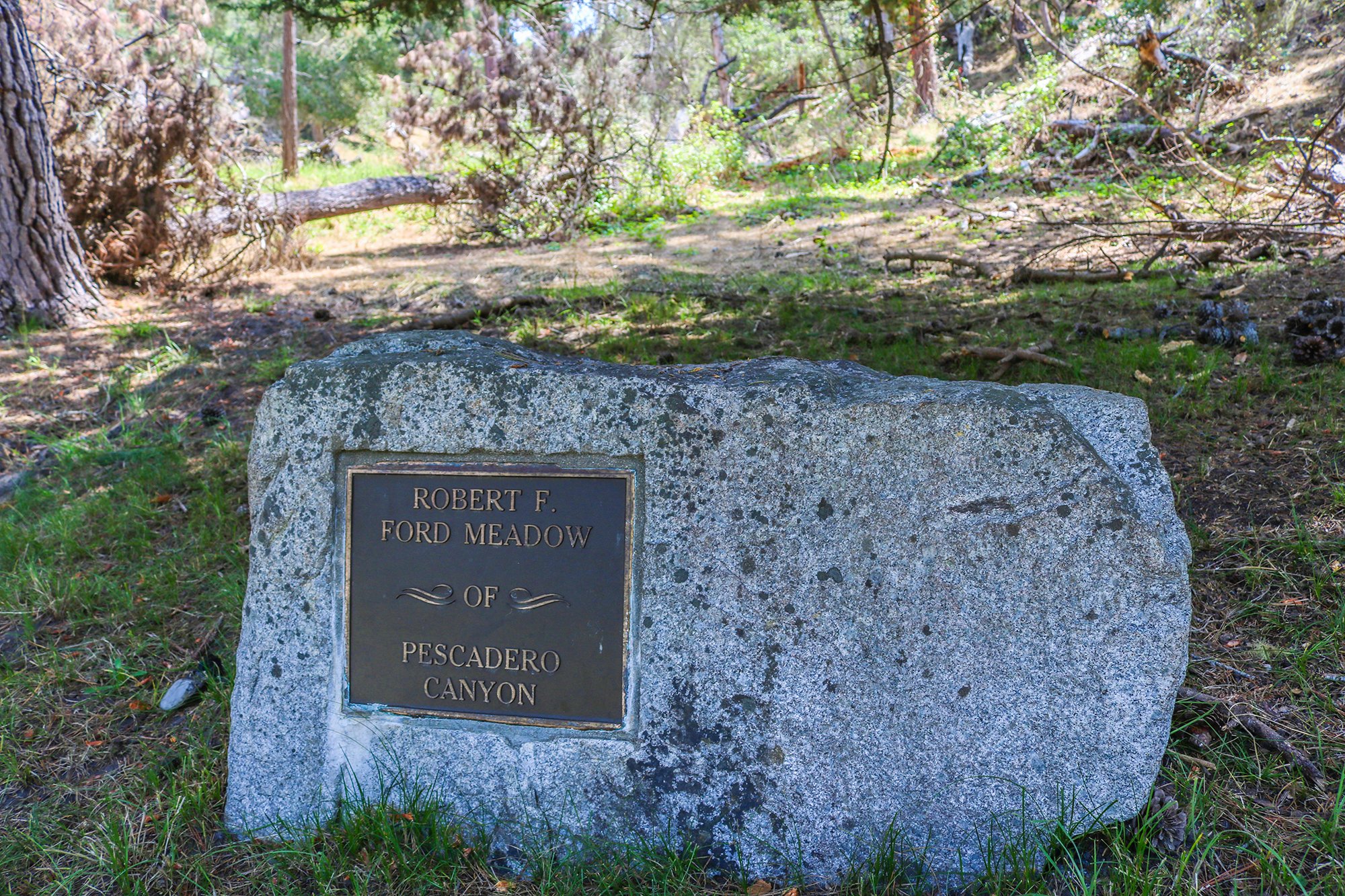 The final stop on 17-Mile Drive is a new one. This meadow on your way to the Highway-1 Gate honors Robert F. Ford (1907-1979), a generous donor to the Del Monte Conservancy. Ford said he who knew he was "home" when he passed here. The meadow was dedicated to his memory on Aug. 26, 1981.
---
Facebook Conversations