It was tempting to jump to conclusions Sunday night as Phil Mickelson rested on a three-stroke lead with just two holes to play at the 2019 AT&T Pebble Beach Pro-Am.
Now that Mickelson has formally joined Pebble Beach royalty with his record-tying fifth AT&T title, the urge is to forecast his U.S. Open fortunes when he returns to this same course in four months.
But Mickelson sees his success this week as a predictor for a different Major: The Masters.
"The two areas that you have to be at your best to play well at Augusta is you've got to hit the ball long, and you have to have a really good short game," said Mickelson, who completed a 7-under 65 on Monday morning to finish at 19-under and beat third-round leader Paul Casey by three. "And those were two areas that were very helpful here. My short irons were great, and I hit the ball a long way. That's why I'm optimistic heading into April."
This shot on Friday at Spyglass Hill certainly reminded us of a green jacket-seizing highlight from the 2010 Masters:
So what about June, when Mickelson chases the one Major preventing him from completing the career grand slam, a championship where he has finished second a record six times?
"I really enjoy this place. I seem to play some of my best golf here," conceded Mickelson, who tied the Prince of Pebble Beach Mark O'Meara with his fifth AT&T win. "I would love nothing more than to add to it four months from now, but that's so far down the road. All I'm focused on right now is the Masters."
While the fairways at Pebble Beach were swimsuit slim in preparation for the U.S. Open, the wet conditions forced Mickelson to focus on soft, finesse shots that he will find much more useful at The Masters than the U.S. Open.
"The thing about Pebble Beach is that when it rains, you have to put the pins on higher spots that are sometimes tough to get close with your iron shots," said Mickelson, who went bogey-free over his final 26 holes. "My ability to hit some of these little low, no-spinning shots, those are hard shots that a lot of guys don't practice. It's become a strength of my game, and that's why I'm able to get to some of these pins."
Mickelson specifically recalled a 7-iron he hit into No. 13 on Sunday to set up a birdie. "I had 136 yards, I could have hit a wedge back to the hole. I end up hitting a 7-iron to try to get the ball to chase up the green."
You can see how Mickelson artfully painted the sky via the shot tracer:
Mickelson became the oldest winner of the AT&T at 48, and he will turn 49 on U.S. Open Sunday. He credits a renewed emphasis over the last nine months dedicated toward the two areas of his game that are the most vulnerable to aging:
"Historically, when guys get in their 40s, two things decline: their putting and their swing speed," said a confident Mickelson, who just collected his 44th career PGA TOUR win. "My putting has improved the last three years and is the best it's been in my career, and my swing speed is as fast as it's ever been."
Four of the five previous U.S. Open champions at Pebble Beach already had AT&T victories under their belts, with Jack Nicklaus (1972) and Tiger Woods (2000) capturing both events in the same year.
What will happen in June? Tickets are still available to see for yourself!
PHIL'S HISTORY WITH PEBBLE BEACH DATES BACK TO 1919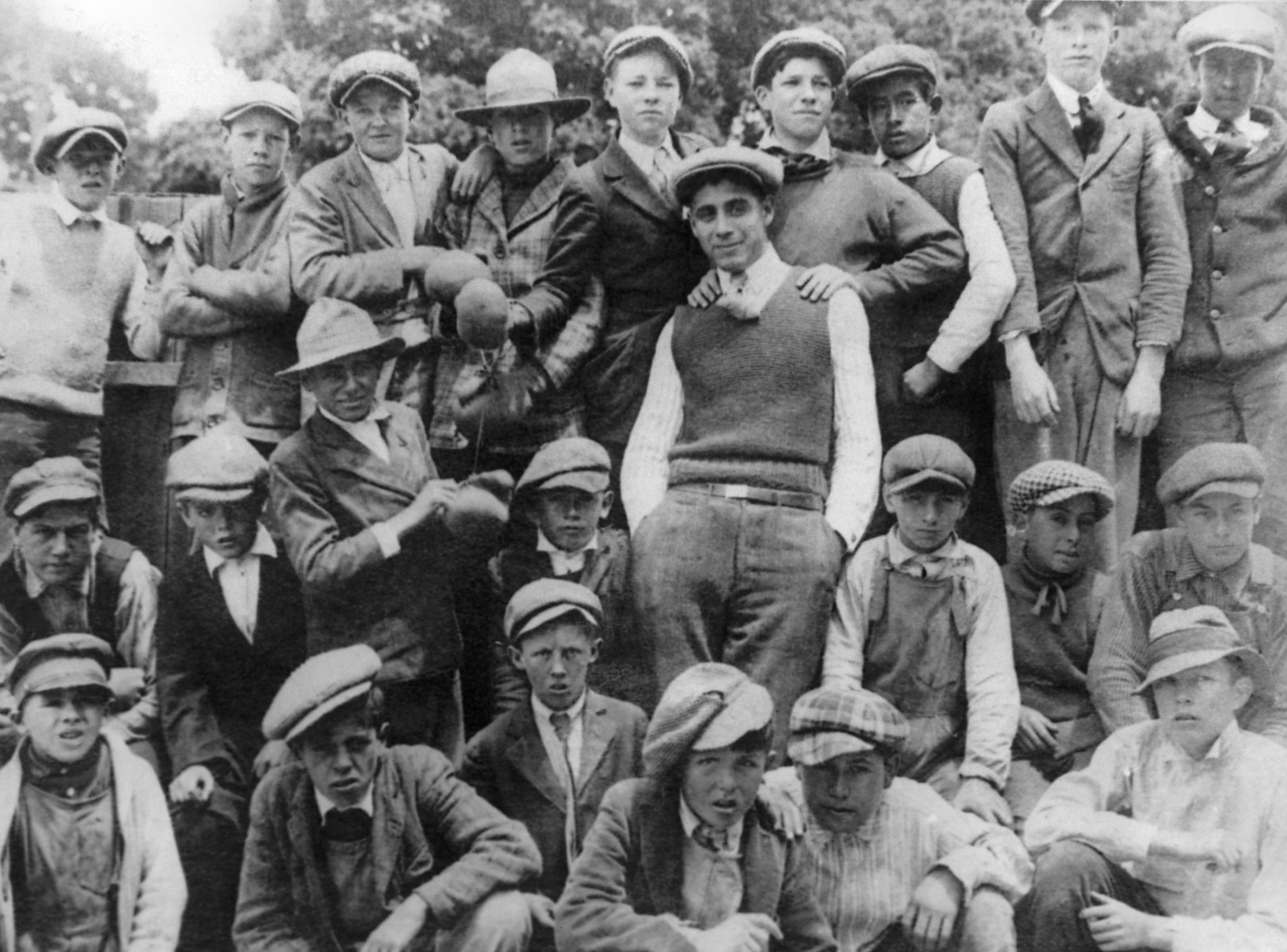 This motley crew of caddies mugging for a photo at Del Monte Golf Course includes Phil Mickelson's grandfather — Al Santos (bottom row, second from the left).
Jim Nantz shared a touching story on the CBS broadcast Sunday about how Santos was an original caddie at Pebble Beach Golf Links when it opened in 1919. Every year when Mickelson plays in the AT&T, he uses a Morgan Head Silver Dollar that belonged to Santos to mark his ball.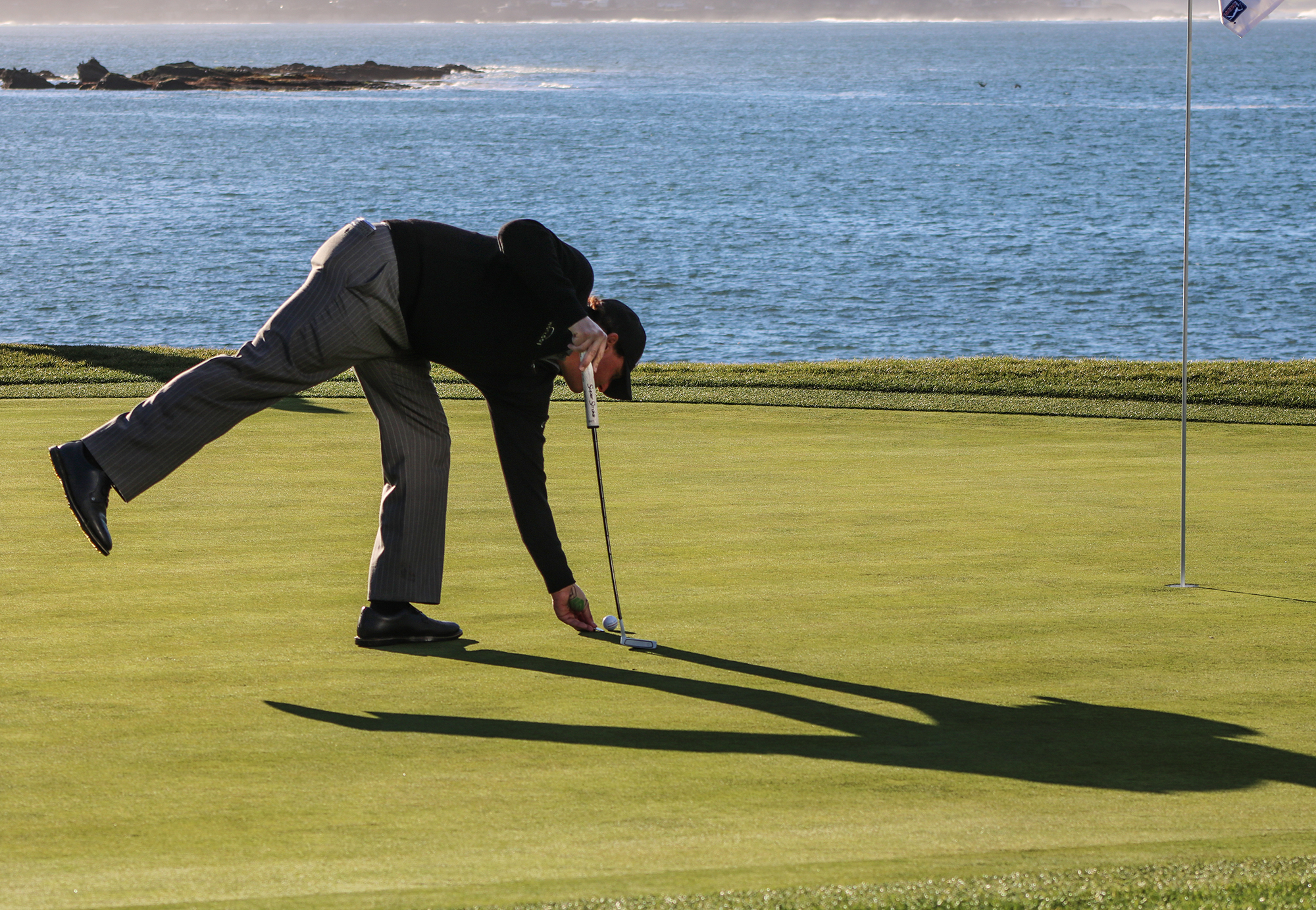 Mickelson even began his victory speech on Monday by pulling out the coin and thanking his grandfather.
"Every time I come back here, I feel nothing but gratitude — not only for what he's done for me, but what this place means to us," Mickelson said. "I made my professional debut here at the 1992 U.S. Open, and to win here and have such great memories, these are the moments that I cherish."
---
Facebook Conversations