As we prepare to celebrate the Centennial of Pebble Beach Golf Links, we're refreshing the classic Crosby Wall behind the first tee — transforming it into a Wall of Champions. Each winner of a Major Championship will be enshrined with a special plaque, and all winners of the AT&T Pebble Beach Pro-Am and California State Amateur will also be honored.
This new feature celebrating the storied 100-year history of Pebble Beach Golf Links will be unveiled at the 2019 AT&T Pebble Beach Pro-Am. Here's a first look at the stories that will be told:
SAMUEL F.B. MORSE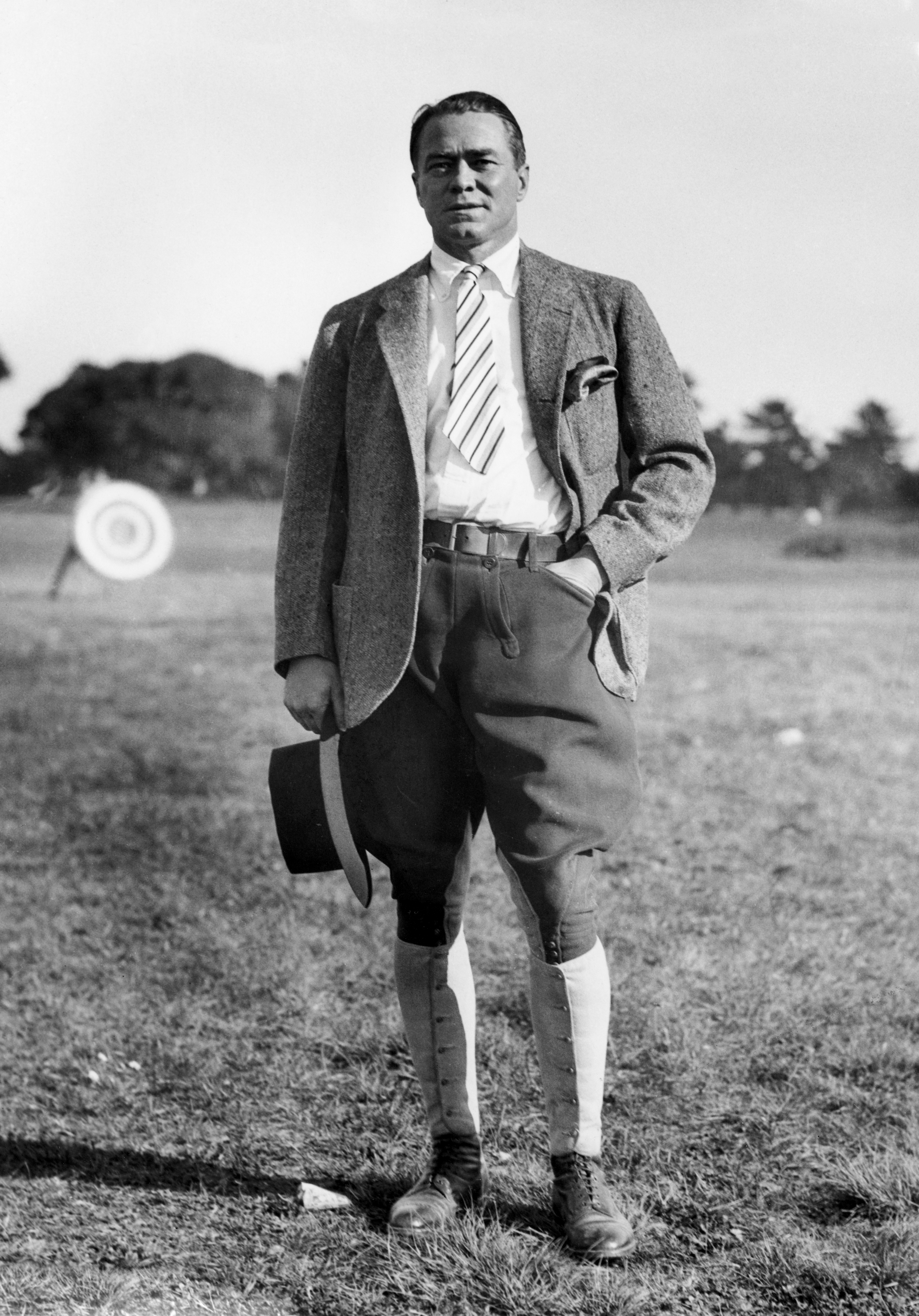 Affectionately known as "The Duke of Del Monte," Samuel F.B. Morse founded what would become the Pebble Beach Company in 1919, and was its faithful steward for the next 50 years.
Morse carried out a vision of keeping the Pebble Beach coastline open for the public to enjoy. The shores of Pebble Beach were lined with golf courses and 17-Mile Drive, and he sold home sites on higher ground overlooking the incredible scenery.
Pebble Beach Golf Links was the course that started it all, as he gave architects Jack Neville and Douglas Grant enough land to string together what is now nine holes overhanging the Pacific Ocean along Stillwater Cove and Carmel Bay.
Morse served as Chairman of the Board from 1919 until his death in 1969, just three years before another dream was realized – Pebble Beach Golf Links hosting a U.S. Open.
THE ARCHITECTS OF PEBBLE BEACH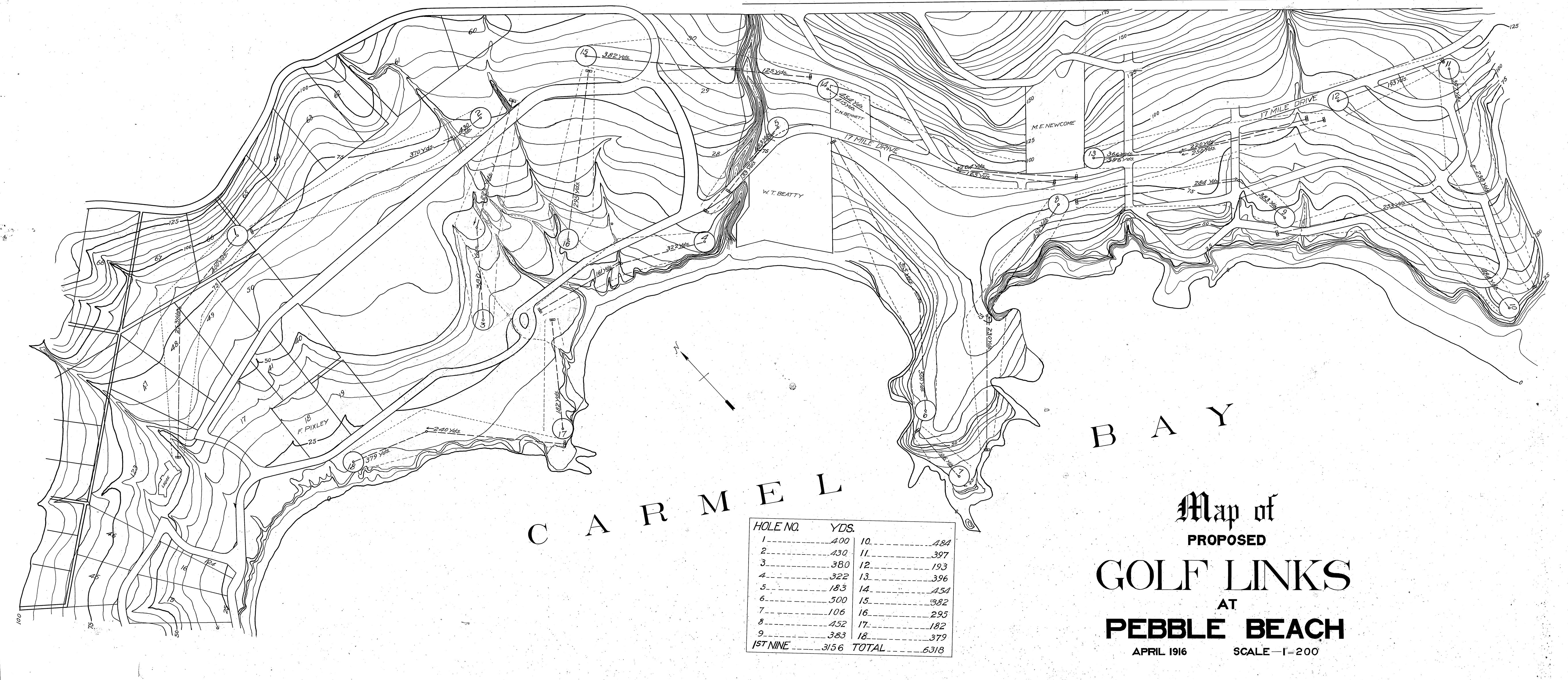 Pebble Beach Golf Links was remarkably designed in by two amateur golfers – for free.
Jack Neville and Douglas Grant had no previous design experience when Pebble Beach Resorts founder Samuel F.B. Morse approached them to build a golf course. But the two champion amateur golfers quickly realized the land's potential. Said Neville:
"It was all there in plain sight. The big thing, naturally, was to get in as many holes as possible along the bay. Years before it was built, I could see this place as a golf links. Nature had intended it to be nothing else."
Over the last century, many of the game's most influential and respected figures have refined the timeless treasure Neville and Grant built. They include:
William Herbert Fowler: The English architect transformed the 18th hole from a short par-4 to the famous par-5 that it is today.
Alister MacKenzie: While scouting the layout that would become Cypress Point Club, the World Golf Hall of Fame architect consulted on bunkering, and redesigned the eighth and 13th green complexes in 1926.
Chandler Egan: In preparation for the 1929 U.S. Amateur, the Olympic gold medalist turned the first hole into a dog-leg right par-4, and moved the ninth green to the cliff's edge.
Jack Nicklaus: The Golden Bear designed a new par-3 fifth hole in 1999 on a prime parcel of oceanfront land.
Arnold Palmer: An owner of Pebble Beach, The King presided over course improvements ahead of the 2010 and 2019 U.S. Opens.
THE CALIFORNIA STATE AMATEUR (1920-2006)


The championship pedigree of Pebble Beach Golf Links can be traced back to 1920, the year after it opened. Pebble Beach was named host of the 1920 California State Amateur, a championship that course architects Jack Neville (1919) and Douglas Grant (1918) had won the previous two years. Pebble Beach hosted the State Am until 2006, crowning future Major Champions Ken Venturi, Gene Littler, Johnny Miller and Mark O'Meara.
U.S. AMATEURS AT PEBBLE BEACH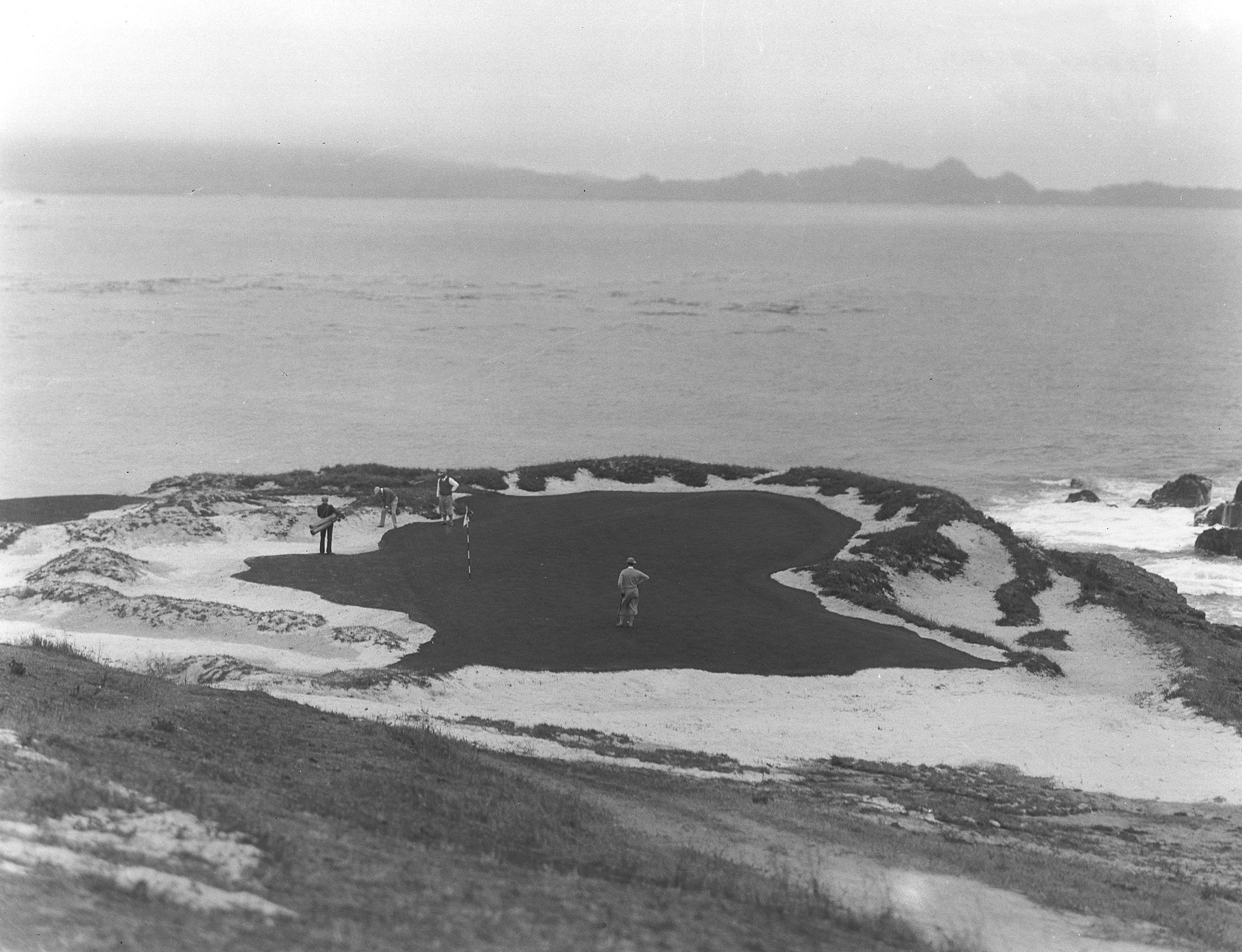 Pebble Beach hosted its first U.S. Amateur in 1929, just 10 years after the course opened. By the time Pebble Beach hosted its second U.S. Amateur in 1947, USGA President Charles Littlefield declared, "If I was going to be President of the United States Golf Association any longer, I'd hold them all here. This is the grandest place to hold a golf tournament I've ever seen."
Pebble Beach hosted its sixth U.S. Amateur in 2018, and has also staged two U.S. Women's Amateurs.
U.S. OPENS AT PEBBLE BEACH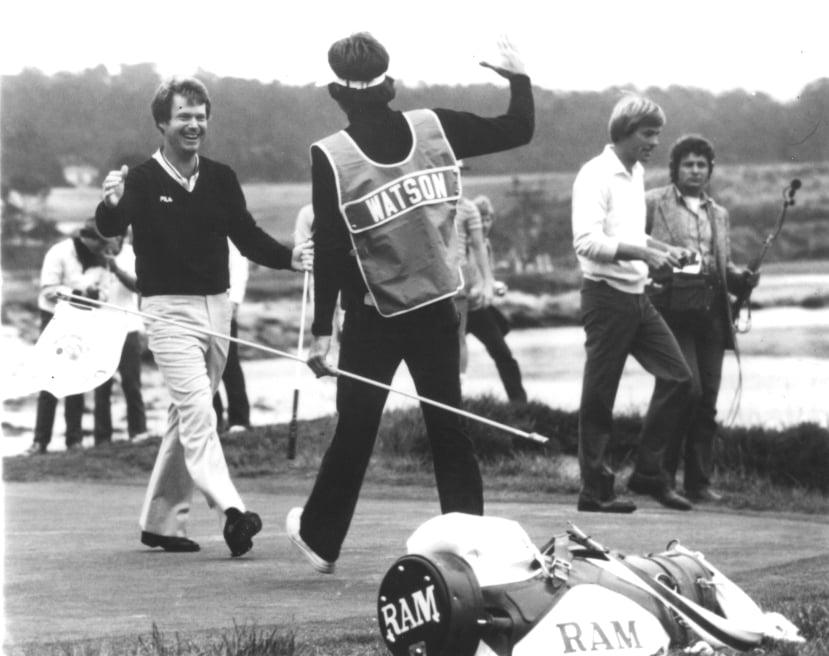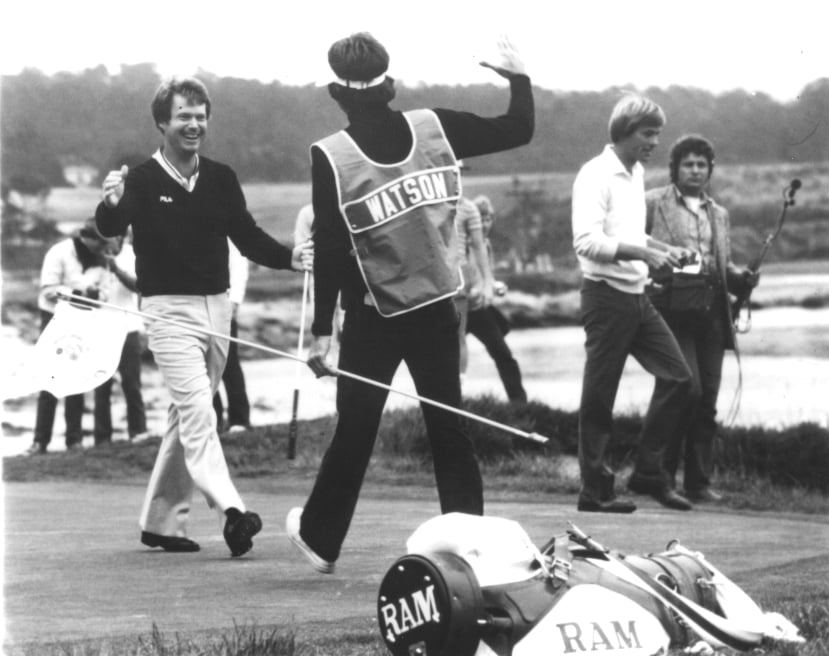 The U.S. Open was played 71 times at private clubs before the USGA made Pebble Beach the first public-course host in 1972. Pebble Beach has been making history ever since. The performances of Jack Nicklaus, Tom Waston, Tom Kite and Tiger Woods at Pebble Beach are forever ingrained in the minds of golf fans. Since 1972, Pebble Beach has hosted more U.S. Opens than any other course. Pebble Beach hosts its sixth U.S. Open in 2019, and a seventh is on the way in 2027, as well as a first U.S. Women's Open in 2023.
THE AT&T PEBBLE BEACH PRO-AM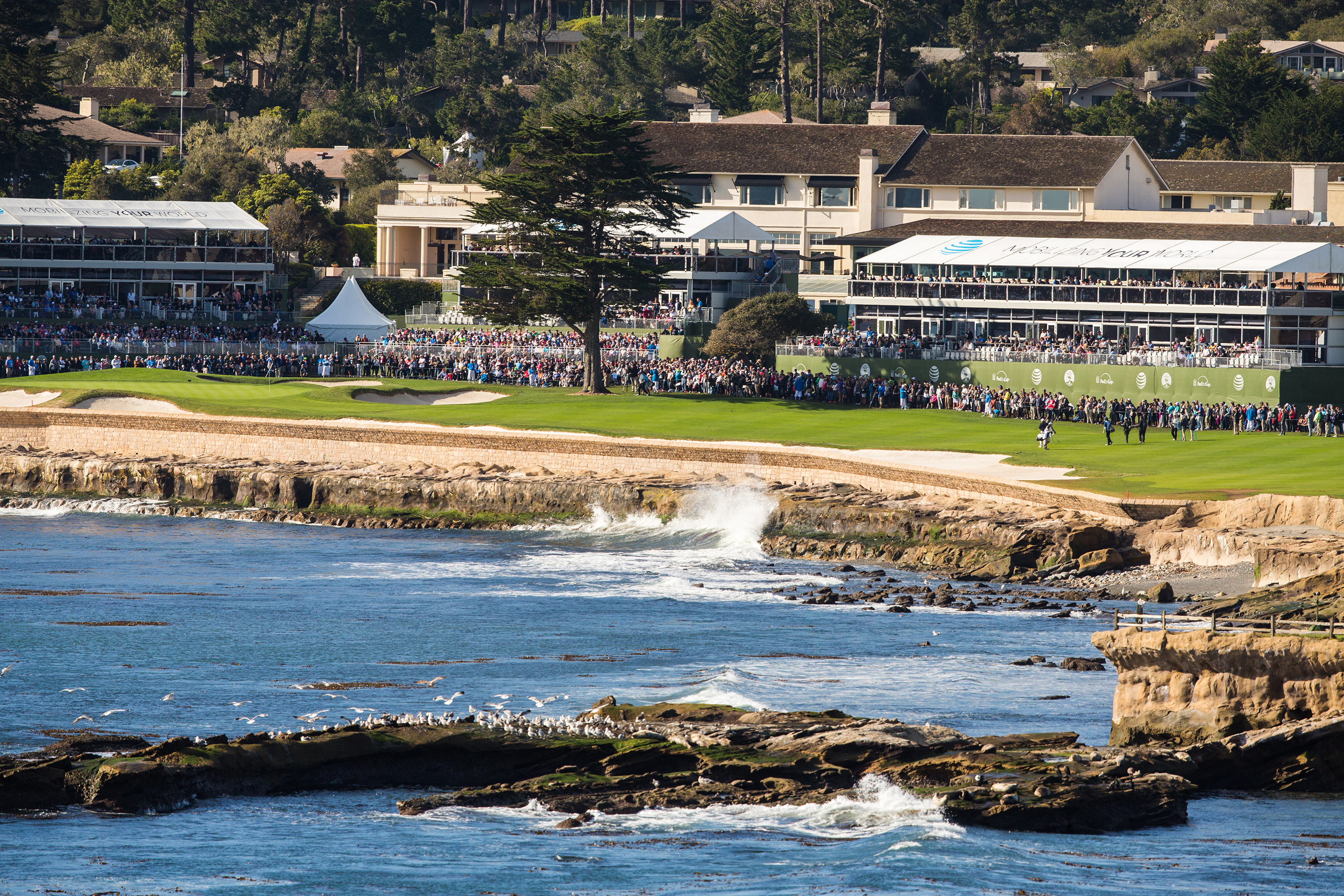 The game's greatest players have been mingling with golf-loving celebrities in Pebble Beach since Bing Crosby brought his "Clambake" here in 1947. Rock stars, Hollywood celebrities and MVP quarterbacks have paired up with past champions such as Jack Nicklaus, Tom Watson, Tiger Woods and Phil Mickelson to create one of the most entertaining events on the PGA TOUR every February. A host of the tournament until 1977, Crosby's contributions earned him induction into the World Golf Hall of Fame.
Mark O'Meara earned the nickname "Prince of Pebble Beach" for his five tournament wins, while Mickelson is tied with Snead with four. Nicklaus and Johnny Miller both won the AT&T three times, and current pros Dustin Johnson and Brandt Snedeker are among those who have captured two titles.
---
Facebook Conversations