Protecting a six-shot lead through 54 holes, Jordan Spieth played the perfect final round — make no bogeys and see if anyone can catch you. Spieth churned out 16 pars, added a two-putt birdie on No. 2, and iced the tournament with a 30-foot birdie on No. 17 to win his first AT&T Pebble Beach Pro-Am by four strokes over 2011 U.S. Amateur Champion Kelly Kraft.
Here's what stood out Sunday:
IT WAS A SMOTHERING, INEVITABLE WIN
Spieth finished at 19-under, and his lead never shrank smaller than three during the final round. His four-shot win was one off the tournament record for largest margin of victory, and he played the final 28 holes without a bogey.
Gary Woodland shot a Sunday-low 7-under 65, but he only climbed into a tie for fifth after starting his round 12 strokes back. Brandt Snedeker began the day in second place, but only managed to match Spieth's closing 70 and dropped to fourth. Dustin Johnson, who played with Spieth the first three days, closed 66-68 on the weekend to finish five shots back in third. World No. 1 Jason Day and rising rookie Jon Rahm also tied for fifth with Woodland on a stacked leaderboard.
SPIETH HAS THE GOLF WORLD BUZZING ABOUT HIS DOMINANT WIN

Spieth was one shot away from a wire-to-wire win. He finished the long first round one stroke off the lead (but with the best score at the exposed and storm-battered Monterey Peninsula Country Club), grabbed a tie for the lead after a 7-under 65 at Spyglass Hill, and opened up a six-shot advantage after Saturday's 7-under 65 at Pebble Beach, before cruising to victory Sunday. The key? Spieth compared his ball-striking to the best run of his career, during the second half of 2015. "I'm back to that level again," he said.
THIS IS WHAT SURROUNDED THE SMALLEST GREENS ON THE PGA TOUR
Of course, it's not a problem if you're never in it. Spieth all but avoided the heavy stuff in the final round, hitting 16 of 18 greens. (And one of those "misses" was on the fringe, 12 feet from the hole on No. 14.) Said a proud Spieth, "This is the most greens I've ever hit on a Sunday with the lead."
EVEN A SUPER-CELEB LIKE JUSTIN TIMBERLAKE IS STOKED TO MAKE THE CUT
Just making it to Sunday is the dream of every amateur who has the chance to tee it up at the AT&T. Justin Timberlake got that feeling, as well as Larry Fitzgerald, Josh Duhamel, Alex Smith, Wayne Gretzky, Josh Donaldson and Bill Murray.
CARSON DALY'S SECRET WEAPON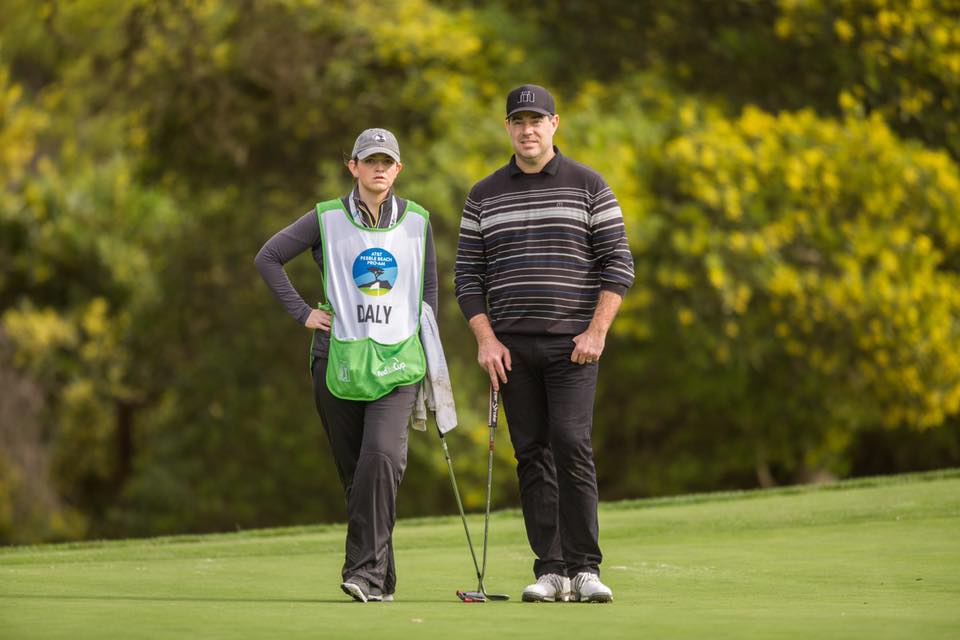 It was 10-handicap Carson Daly who snagged the team title at 33-under, even though his pro playing partner Ken Duke tied for 23rd at 6-under. But Daly, a former college golfer at Loyola Marymount, was privy to some local knowledge this week. He also teamed up with looper Annie Bowlsby, a college golfer and Pebble Beach caddie who now works on the weddings team at the resort.
IT DEFINITELY WAS A BEACH DAY
Pebble Beach or Carmel Beach? There wasn't a wrong choice…
Top photo: Jonathan Ferrey/Getty Images
---
Facebook Conversations