Have you ever wanted to live on Pebble Beach Golf Links? We all have!
Well, imagine stepping outside the living room of your generous guest house, to a front-row view of the first fairway at Pebble Beach Golf Links. Now settle around a fire pit on your own private patio with your closest golf buddies. Maybe you're sipping on your favorite drink, or savoring a special cigar.
Perhaps you're reliving the shots that will stay with your forever from the round you just played at Pebble Beach. Or you could be watching fellow bucket-listers attempt to quell their nerves as they play the first hole. Maybe you put yourself in their soft spikes, as you daydream about how you will handle your tee time tomorrow.
We're thrilled to introduce an exciting addition to Pebble Beach: Fairway One at The Lodge. Opening later this summer, experience Pebble Beach like never before. Here's how:
STAY ON THE FIRST HOLE AT PEBBLE BEACH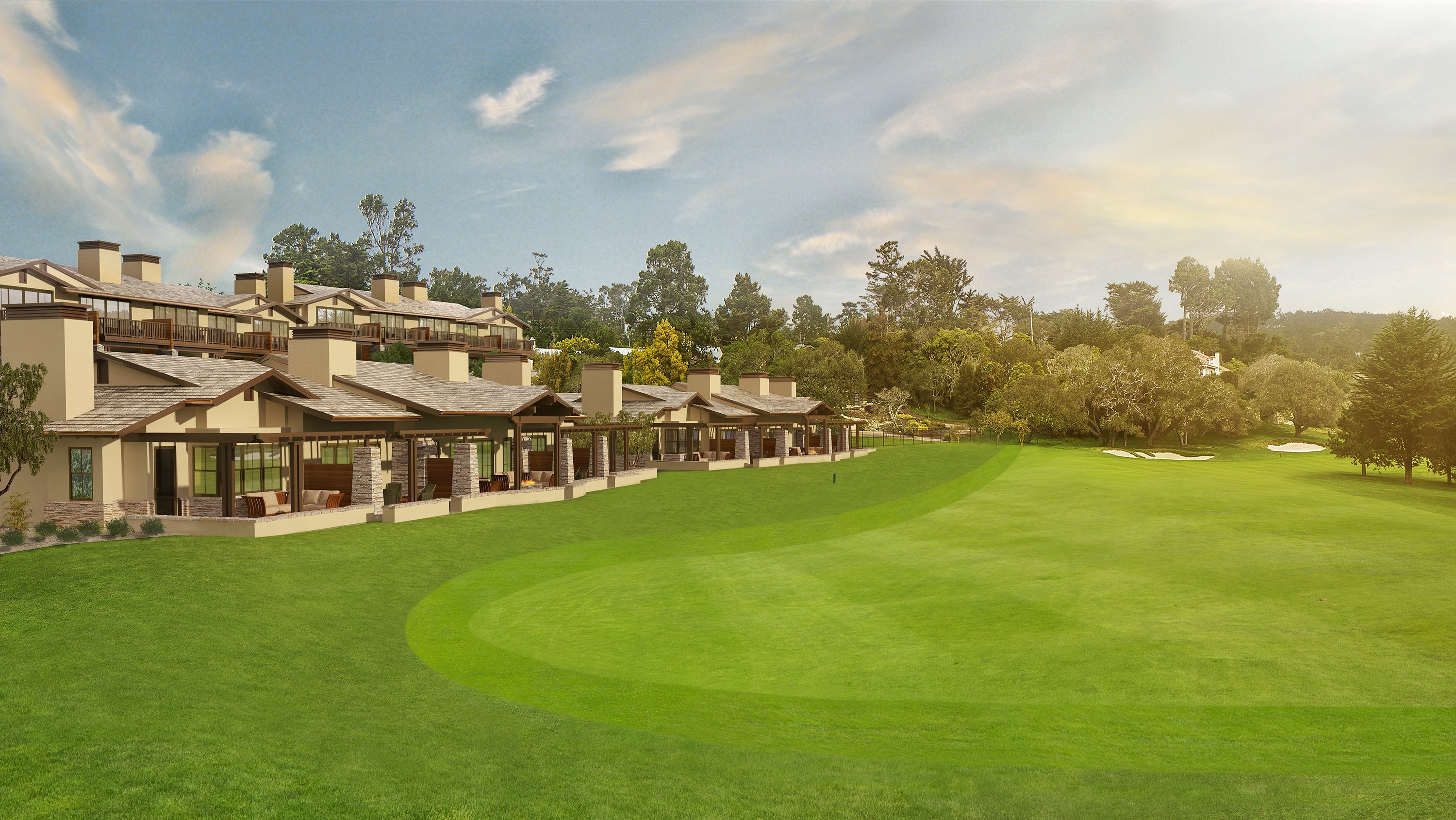 Fairway One offers unique accommodations at The Lodge along the left side of the first hole at Pebble Beach Golf Links. Enjoy 38 guest rooms — 30 guest rooms in three two-story buildings and two four-bedroom cottages — plus a state-of-the-art meeting facility with floor-to-ceiling views of the first fairway.
PLAN THE ULTIMATE BUDDIES TRIP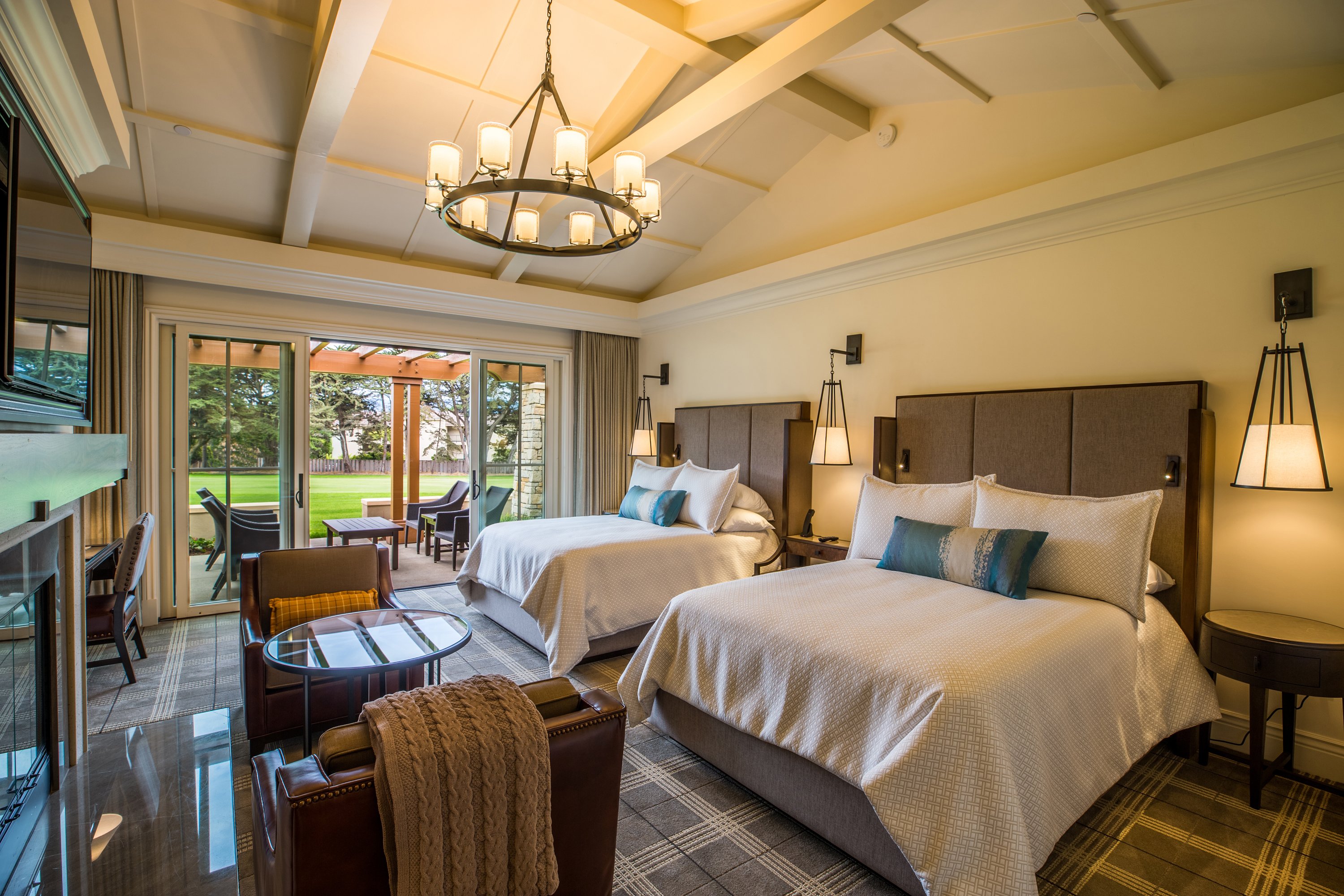 The golf cottages are particularly unique accommodations, with four bedrooms feeding into a 1,000 square foot living room that is decked out with a stacked stone fireplace, big-screen TV, bar and a luxurious dining space. Just outside the living room is an outdoor terrace overlooking the first fairway, plus your own personal fire pit.
Start thinking about the two foursomes worthy of bringing to Pebble Beach!
SURROUND YOURSELF WITH SPECTACULAR PEBBLE BEACH SCENERY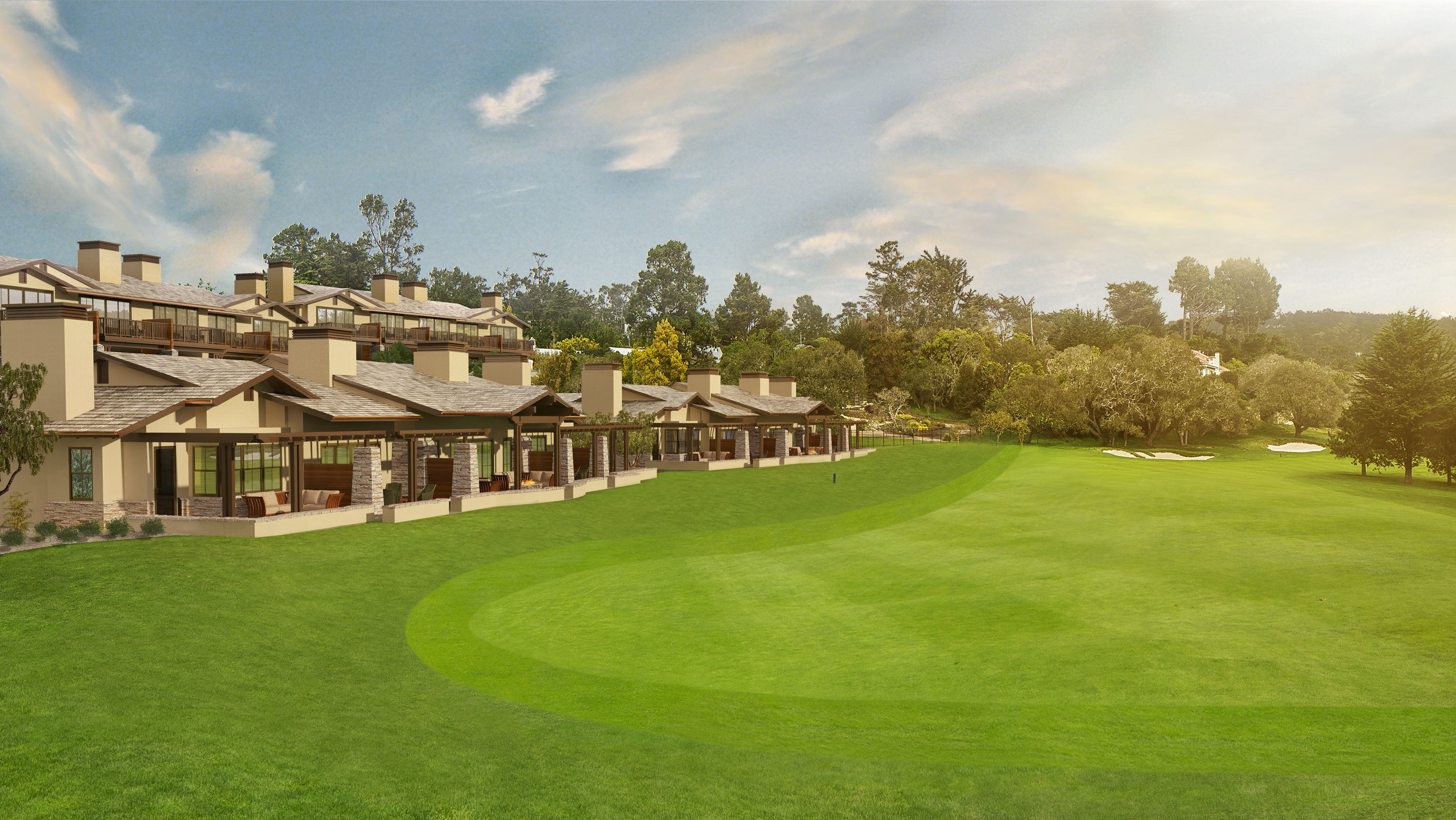 On the second floor of the oversized guest rooms, you can discover an impressive ocean view overlooking The Lodge and Stillwater Cove, or take a peek at the first two holes at Pebble Beach unfolding in front of you.
To learn more about Fairway One, click here. To inquire about a reservation, call (800) 654-9300.
---
Facebook Conversations