We become an epicurean epicenter for one extravagant extended weekend every April at the Pebble Beach Food & Wine. But after the opulent parties, savory Michelin star chef showdowns and fine wine tastings wind down, the chefs of Pebble Beach Resorts take pride in keeping that hedonistic spirit alive all year long.
"To be able to be a part of this community and see what everyone is doing, it really helps you get inspired," says STICKS Chef de Cuisine Anna Marie Bayonito.
Our chefs are once again featured prominently at this year's Pebble Beach Food & Wine, which runs from April 5-8. Six Pebble Beach chefs from five restaurants will be rolling up their sleeves, plus celebrity chef Roy Yamaguchi of Roy's fame.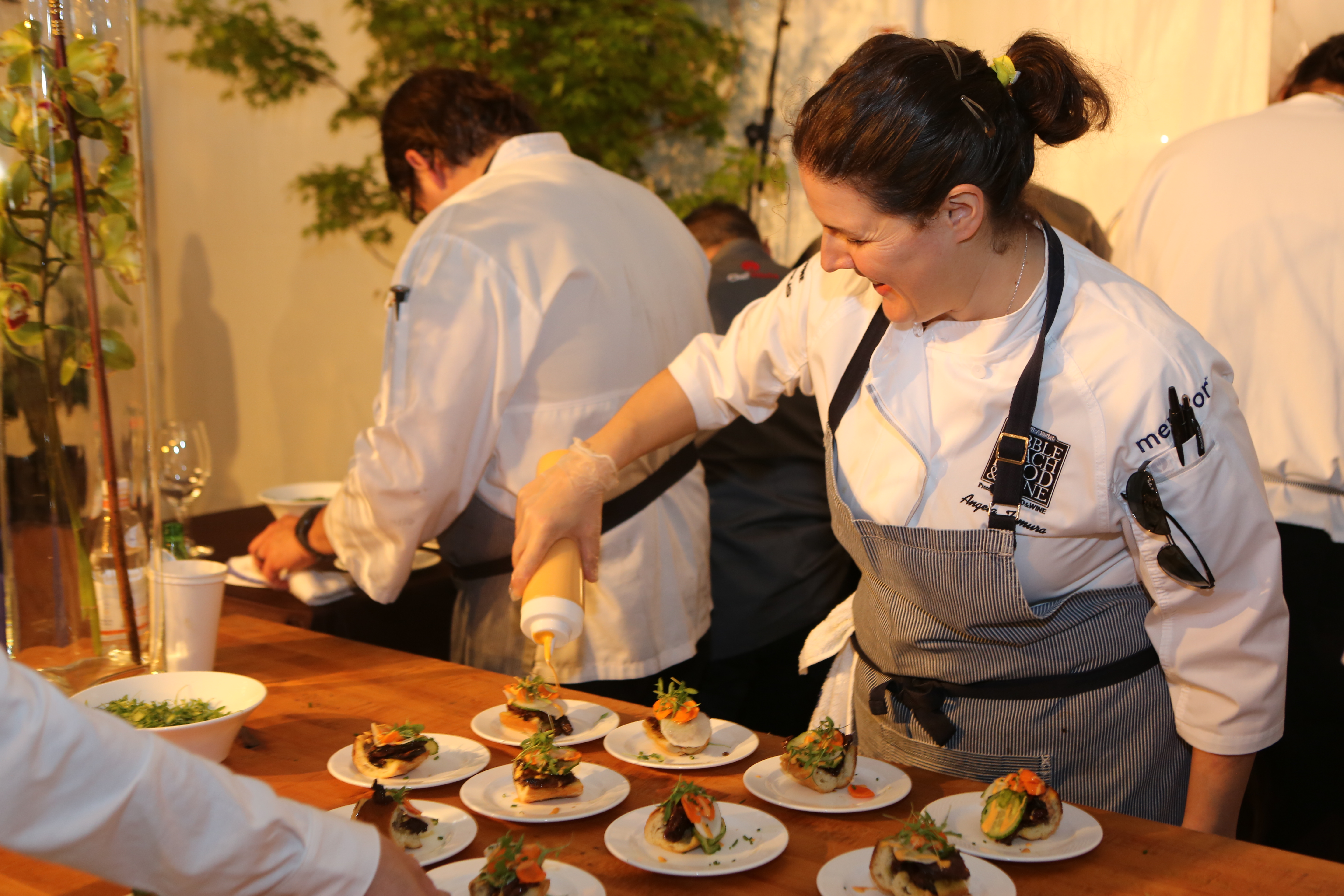 Pèppoli Chef de Cuisine Angela Tamura headlines a Friday demonstration celebrating the art of handmade pasta.
"It's fun, it's hectic, it's crazy, but mostly fun," admits Tamura, who will be making Tuscan desserts for the Friday lunch at Pèppoli. "I'd like to incorporate some of the desserts I've done over the past couple years at Food & Wine into our menu."
Roy's Chef de Cuisine Pablo Mellin is helping Yamaguchi put together a historically authentic Hawaiian lunch on Friday.
"It's a really fun week, starting Thursday," says Mellin. "It's great to see the chefs from the East Coast, too. They bring a lot of new ideas."
Mellin will also be working Thursday's Opening night reception, along with The Lodge Banquet Chef Gino Ramos.
"I try to work closely with the celebrity chefs and learn as much as possible during the week," says Ramos. "It's a great experience not only for the guests, but for the guest chefs that are here, too."
Four Pebble Beach Resorts chefs will be serving up tasty bites during the Lexus Grand Tasting over the weekend:
Stillwater Bar & Grill Chef de Cuisine Alex Ramirez
The Tap Room Chef de Cuisine Alfredo Cortez
Tamura
Bayonito
Cortez is excited to show off a taste of The Tap Room.
"We purchased a nice smoker this year," says Cortez. "Not only am I showcasing smoked food for Food & Wine, but we also have integrated items onto our menu focusing on smoke."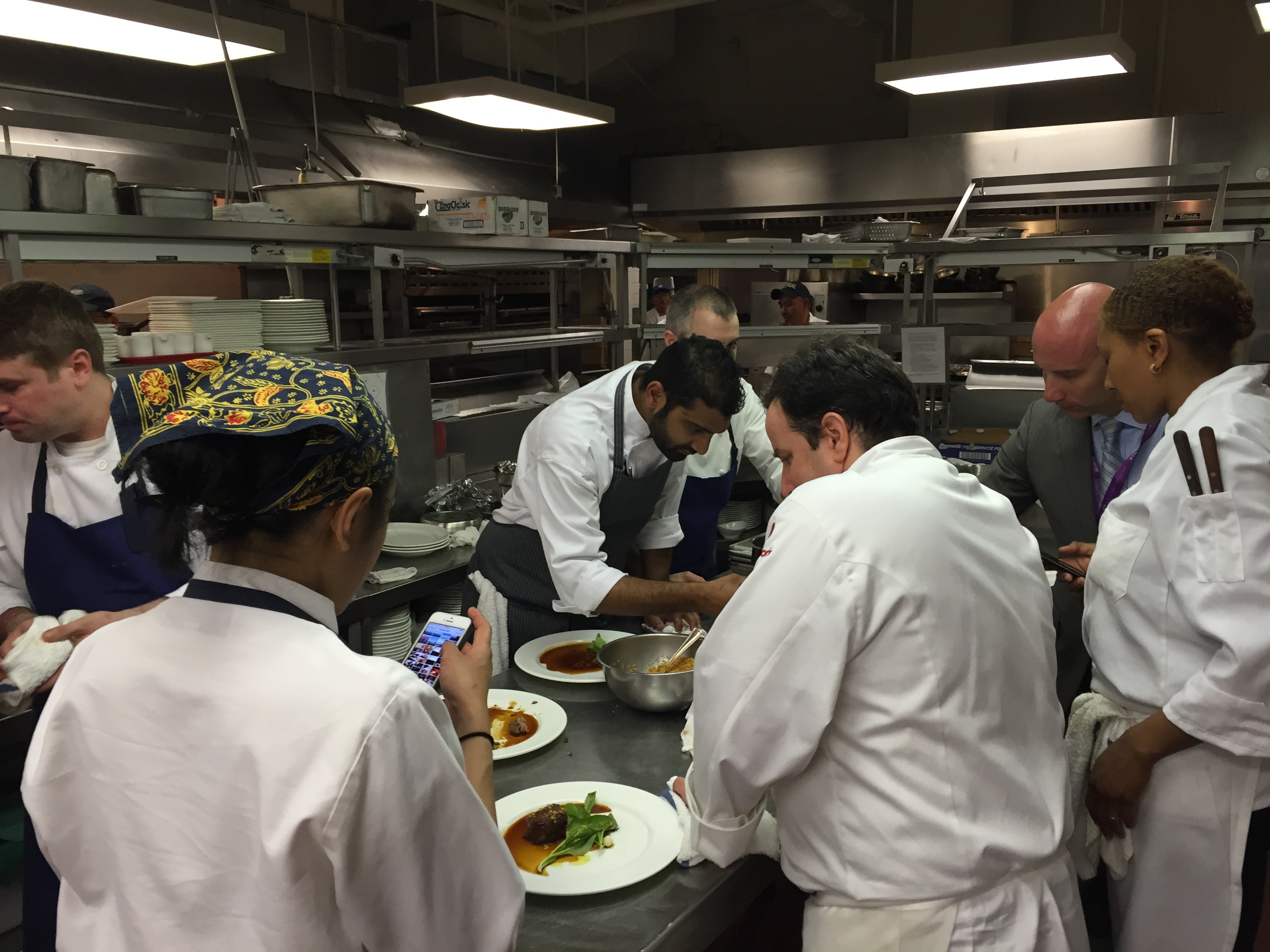 Ramirez is looking forward to sharing his kitchen with talented chefs.
"It's always interesting to see how different chefs work in offsite kitchens and adapt to the environment," says Ramirez. "We open our kitchens to these guys and will help them out in whatever ways needed."
And Bayonito can't wait for her second Pebble Beach Food & Wine.
"When you go to Pebble Beach Food & Wine, everyone is upping their game," says Bayonito. "I really want to represent Pebble Beach and represent who I am as a chef."
Can't make it to this year's Pebble Beach Food & Wine?
Visit our restaurants the rest of the year. There's no doubt something on the menu will be inspired by a moment at this year's all-star event.
---
Facebook Conversations