Pebble Beach Reopens Restored 8th Green
Pebble Beach Golf Links just completed a three-month restoration of the eighth green, with the goal of presenting improved playing conditions year-round and creating more usable hole locations when the putting surface is rolling at championship speeds.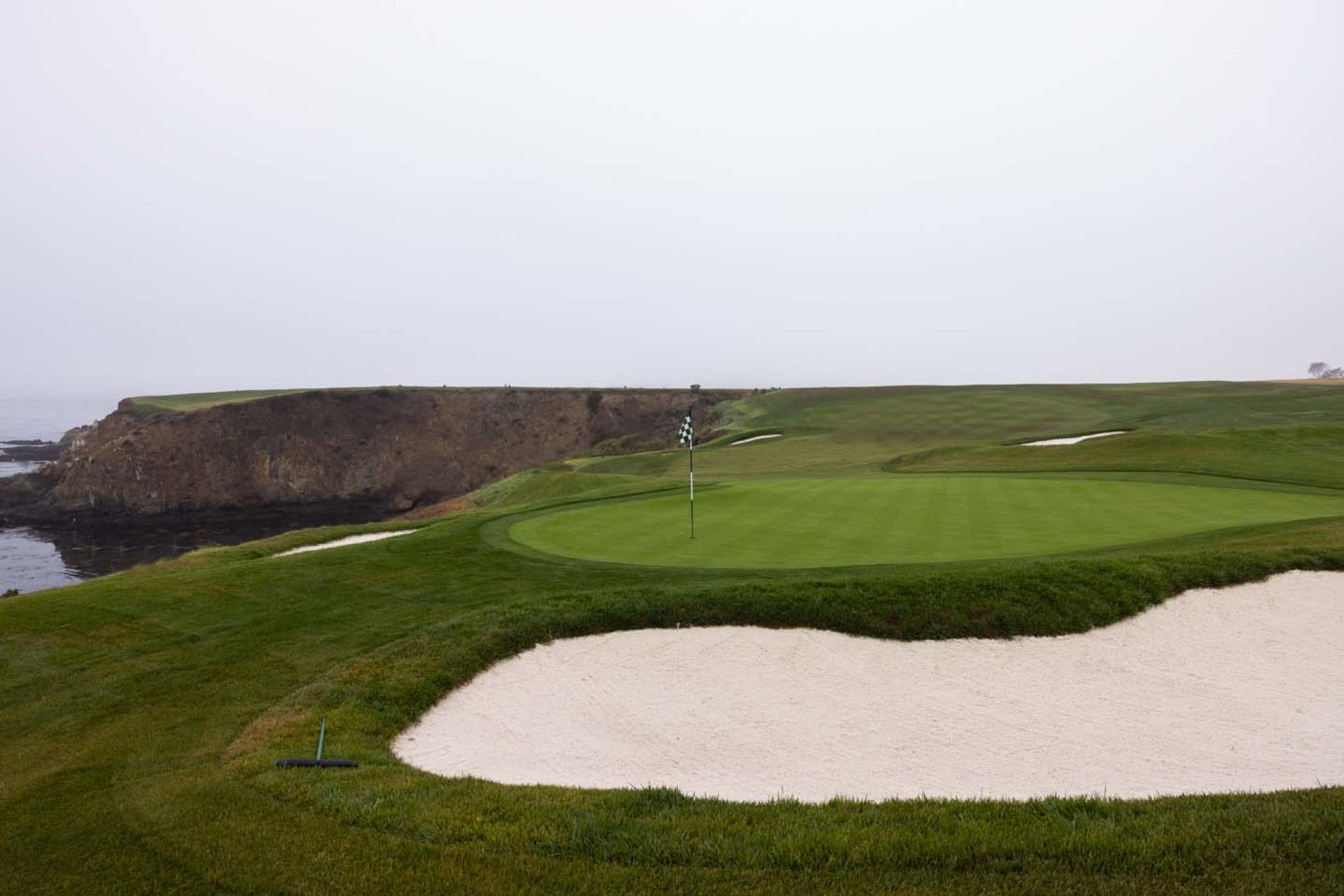 During the 2019 U.S. Open, the hole location barely moved from the center of the original 2,700 square-foot green all four days due to the treacherous nature of the surrounding slopes. After subtle adjustments that reclaimed 400 square feet of putting surface, gently softened a few key contours, and removed sand buildup from a century of bunker shots, the eighth green will once again present a variety of hole locations for championship play. In total, the square footage usable for hole locations has more than doubled.
The eighth green still clocks in as one of the smallest greens on a course with the smallest greens on the PGA Tour. Pebble Beach averages 3,500 square feet, which is nearly half the size of the average PGA Tour green (6,600). Last week at St. Andrews, the greens averaged more than 13,600 square feet.
The characteristics of the front third of the green are unchanged, such that any ball that fails to crest the false front will be repelled back to the approach below. And, "You still don't want to miss long," says John Sawin, Vice President and Director of Golf at Pebble Beach, meaning that distance control on the long approach from the cliffside fairway above remains paramount.
While other recent restorations of the 11th and 17th greens increased their sizes by as much as 40%, this project was one of the more subtle improvements Pebble Beach has undergone over the past decade. "Historical photos suggest this green had not shrunk nearly as much as some others," says Sawin, "likely because there is more space than usual between three of the four greenside bunkers and the green itself."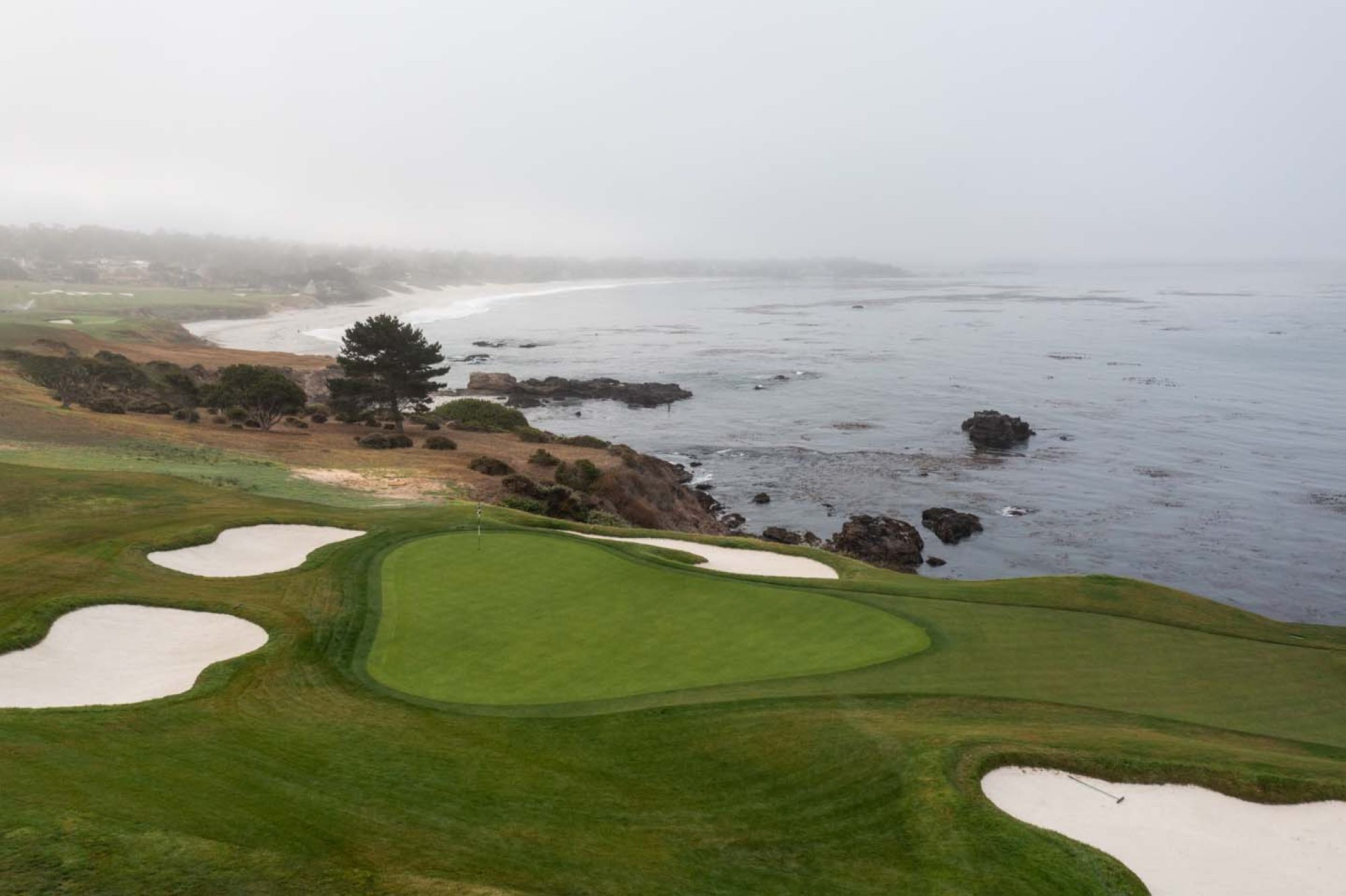 Five original greens from its 1919 construction remain at Pebble Beach – numbers 6, 10, 12, 16, and 18 – all of which are in very good condition for next summer's U.S. Women's Open. After that, Pebble Beach Company will assess its plan for further green renovations.
Back in the eighth fairway, the penalty area line has been moved 6 feet away from the cliff to discourage golfers from attempting the dangerous shot Jordan Spieth pulled off at this year's AT&T Pebble Beach Pro-Am. Inside the penalty area, the rough has been allowed to grow out, making it next to impossible to play a shot that will carry the cliff.