Reasons to Treat Yourself to a Day at The Spa at Pebble Beach
Ah, a day at The Forbes 5-Star Spa at Pebble Beach. It is the ultimate way to relax, recharge, and escape the stresses of everyday life. But did you know that the benefits of a spa day go beyond just the typical rest and relaxation?
Below are 8 surprising benefits for your mind, body, and soul that can come from a visit to the spa.
1. Soothe Sore Muscles
Whether you choose a therapeutic massage or cupping, The Spa has the perfect treatments to help you soothe those achy muscles, alleviate chronic muscle tension, and help you get back on the golf course, tennis courts, or just function better throughout your day.
2. Detox Your Body
Step into the sauna and feel your body detox as you sweat. Saunas have become quite popular for their ability to assist your body's natural detoxification processes and can help to release toxins and improve circulation.
3. Escape the Stresses of Everyday Life
Spas are synonymous with relaxation and The Spa at Pebble Beach has several great spots for you to take a quiet breather. A guest favorite is the Conservatory. Grab a hot tea, sit in one of the cozy lounge chairs with a warm blanket around the fire, relax, and enjoy the fact that it is a no talking and no phone zone.
4. Social Connection
Going to the spa doesn't have to be a solo endeavor! Grab a few friends to enjoy the day or bring your significant other and take advantage of a couples massage or two-person flotation wrap.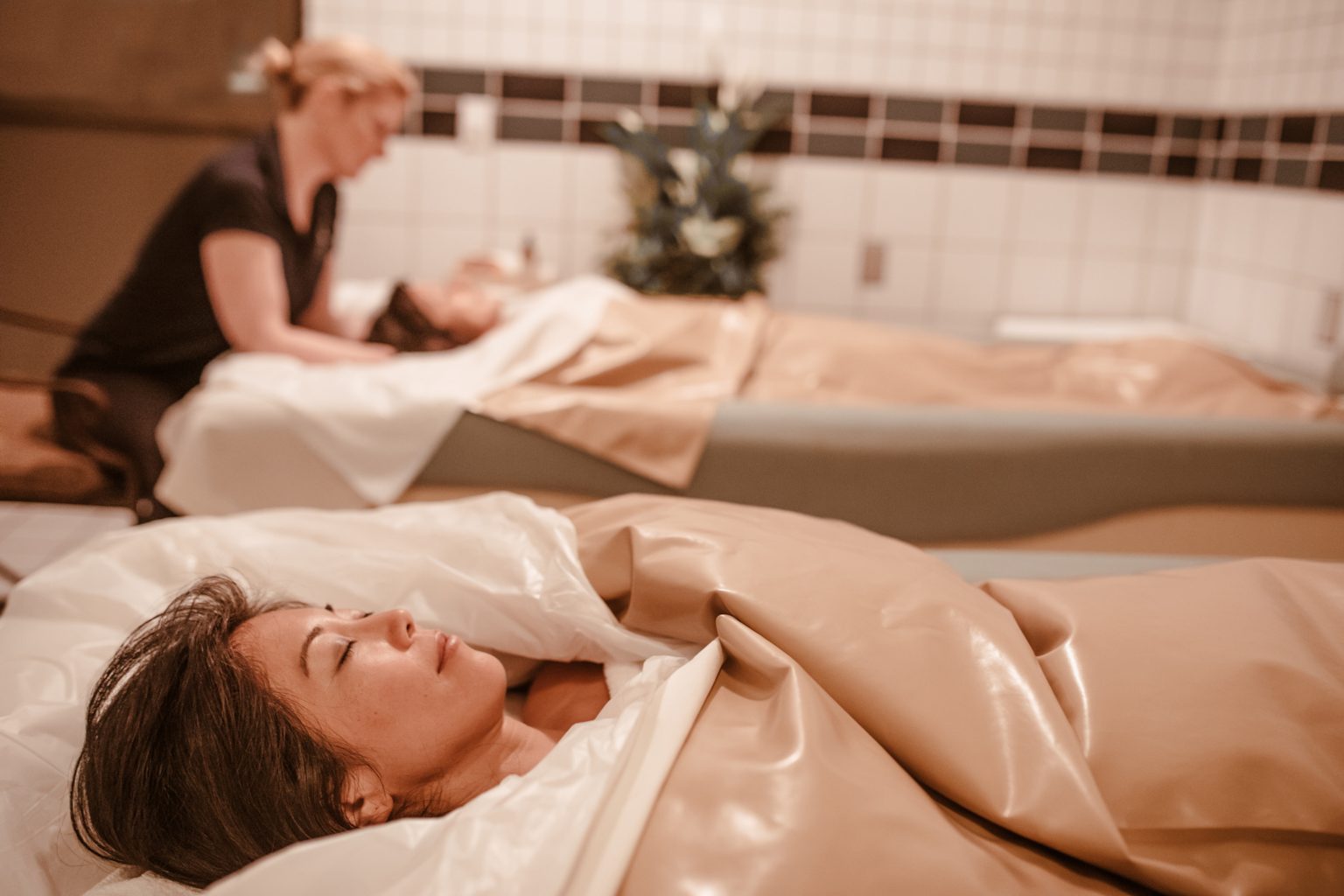 5. Nourish your body
You are definitely going to want to eat something while you are enjoying your day at the Spa, and the Juice Bar & Cafe has just the thing. From nourishing green juices to large salads, all the food is fresh, healthy, and delicious. You can even pick up a mimosa to really treat yourself!
6. Try something new
Chakra balancing, Salt of the Earth Massage, the Royal Treatment. There are so many unique offerings at The Spa at Pebble Beach, making it deserving of the coveted Forbes 5 Star Award.
7. Practice mindfulness
Sit in the Ionization Room and enjoy a moment of quiet contemplation before your treatment. The Spa provides the perfect space to practice mindfulness and take in the present moment.
8. Get better sleep
Sleep is an essential part of a healthy lifestyle, yet so many of us are sleep deprived. One of the best treatments to help you sleep better is acupuncture. This ancient treatment helps to quiet the mind, decrease stress, and increase the release of melatonin, all of which contribute to a better night's sleep.
So, the next time you want to treat yourself to a luxurious day at The Spa at Pebble Beach, feel confident that you are doing something good for both your physical and mental health!
---
Chrissy Perocchi is a wellness coach who uses impactful tools and modalities such as human design, meditation, reiki, breathwork, and coaching. She helps clients examine all aspects of their lives – the physical, mental, and emotional – in order to create lifelong, transformational change. Chrissy has a BA from the University of Notre Dame, MBA from UCLA Anderson, and MPH in Nutrition from UNC and can be found through her business, Christine Jayne Wellness.
Reasons to Treat Yourself to a Day at The Spa at Pebble Beach