5 Reasons to Join Us at the TaylorMade Pebble Beach Invitational Presented by Dell Technologies
No ropes, no admission, and incredible access to pros from the PGA, LPGA, Champions and Korn Ferry tours as they play Pebble Beach, Spyglass Hill and Spanish Bay. The TaylorMade Pebble Beach Invitational Presented by Dell Technologies is a dream week for golf nuts.
This September we celebrate our Centennial by highlighting the professional golf tournaments hosted by Pebble Beach. One of our favorites is the low-key, high-access TaylorMade Pebble Beach Invitational Presented by Dell Technologies.
Here are five reasons you should join us for the 46th edition of this one-of-a-kind event Nov. 19-24, 2019: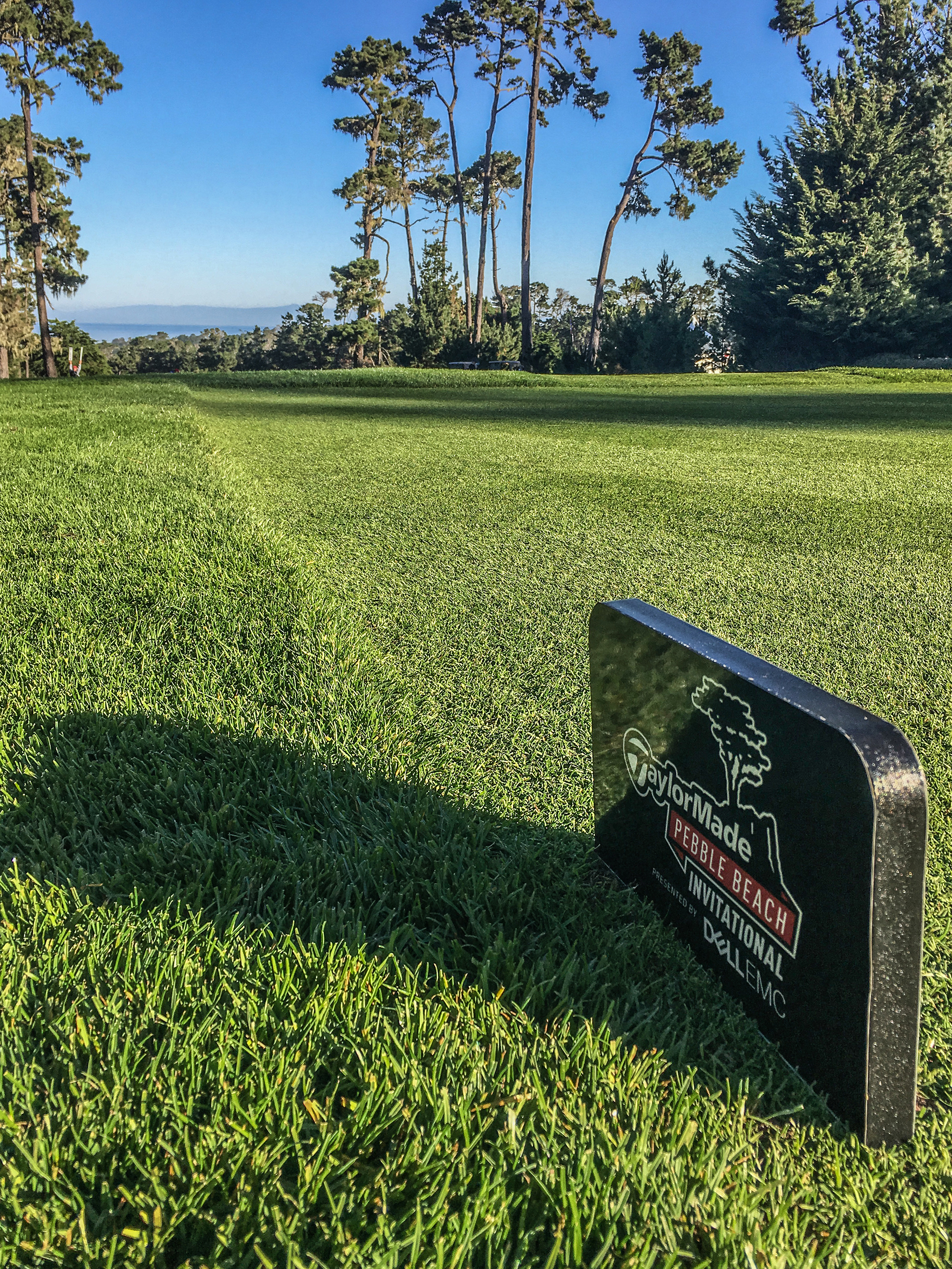 "
1. It's the only time pros from the PGA, LPGA, PGA TOUR Champions and Korn Ferry Tours play each other.
"
Pebble Beach, Spyglass Hill and Spanish Bay are uniquely set up so that the men, women and seniors are hitting virtually the same club into every green. There's the occasional exception — you can't get closer than 175 yards for your second shot into No. 8 at Pebble Beach — but for the most part, this is accomplished by having the different tours play staggered tees to compensate for the skew in driving distances.
The PGA TOUR and Korn Ferry tour average driving distance is roughly 295 yards, while the PGA TOUR Champions is 275 yards, and the LPGA Tour is 255 yards. So at Pebble Beach, it is projected that the men, seniors and women will hit between nine and 10 wedges for approach shots, have woods into three of the four par-5s, and face three mid-iron approaches.
Champions TOUR pros have been very competitive under these conditions, winning two of the last three years. The LPGA Tour has one title when World Golf Hall of Famer Juli Inkster won the 1990 Pebble Beach Invitational. It's fascinating to see the different tours battle on the same course.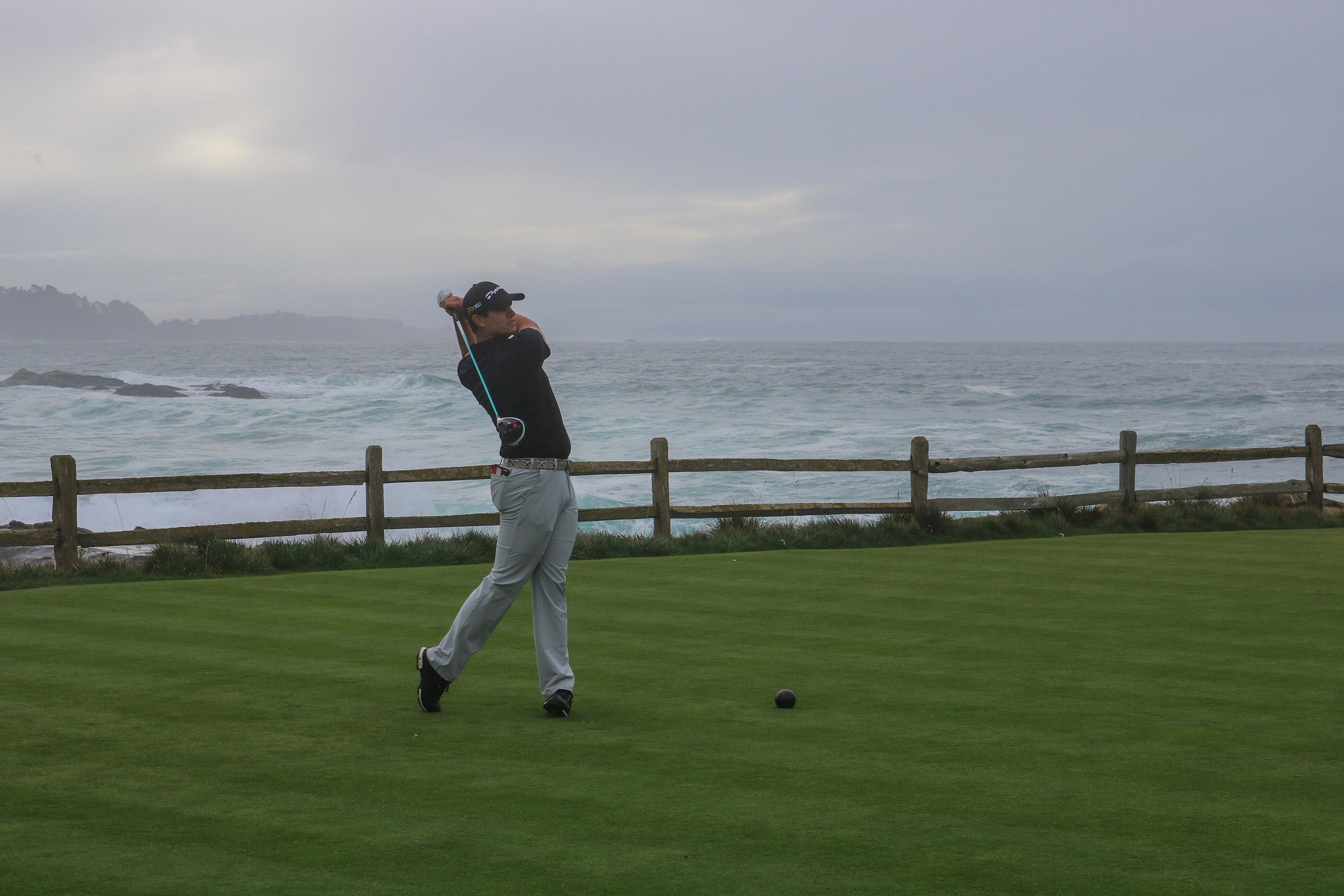 "
2. See the game's rising stars before they hit it big.
"
Bubba Watson was just a loose-swinging lefty with a flashy pink driver shaft when he was smashing 350-yard bombs at a soft Pebble Beach. Luke Donald had just earned status on the PGA TOUR when he was showing off his scrambling skills here. Rickie Fowler was here before he had a Snapchat account. And Tony Finau was pelting the back fence on the old polo field with 3-woods while warming up as a teenager.
Back in 1978, an 18-year-old amateur named Bobby Clampett lost a playoff to Al "Mr. 59" Geiberger. A driven Clampett returned the next year, again as an amateur, shot a course-record 7-under 65 at Spyglass Hill, and won by two, before taking the PGA TOUR by storm in the early 1980s.
In 2016, prodigy Beau Hossler made his professional debut here. Just four years earlier, Hossler had burst onto the golf scene as a high schooler leading the U.S. Open at Olympic Club. Last year, Maverick McNealy — the No. 1 ranked amateur who tied Tiger Woods' career win record at Stanford — turned pro and played here.
Who will be next?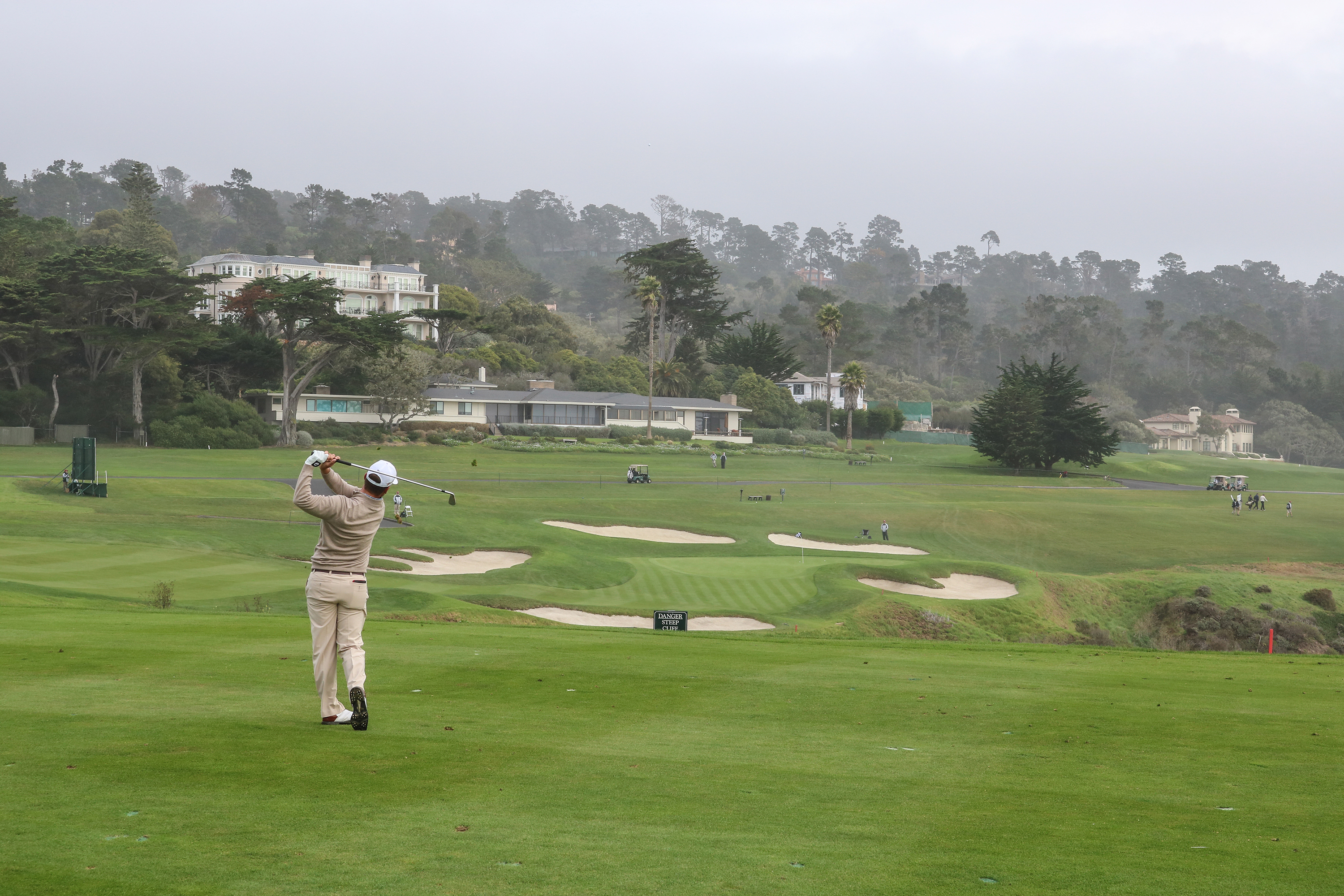 "
3. Walk right down the fairways with the pros.
"
It's inside-the-ropes access, without the ropes. Mic'd up caddie conversations, without the boom mic. You can stand right behind the pros as they stripe their second shot into No. 8, listen to them go over club selections on No. 17, or walk alongside them as they stroll up No. 18. Best of all? Admission to 17-Mile Drive and the tournament is free!
While the wrap-around PGA TOUR season has stolen a little thunder from this event, the roster of alumni is impressive: Johnny Miller, David Duval, Rickie Fowler, John Daly, Nick Watney, Annika Sorenstam, Sandra Gal, Natalie Gulbis, Morgan Pressel, Tom Lehman, Mark Brooks, Kirk Triplett, and many more.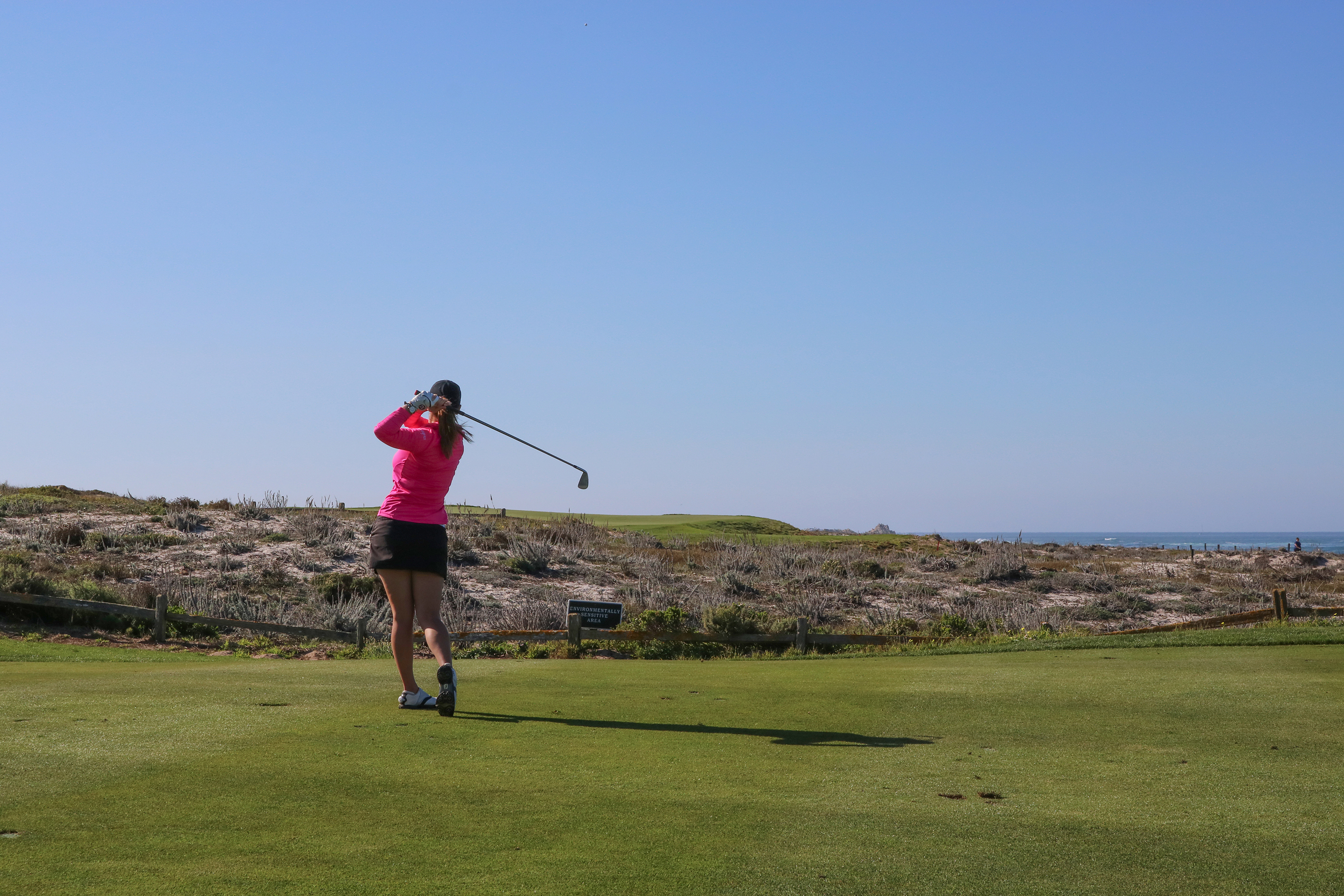 "
4. See if the pros can chase down Tom Watson at Spanish Bay.
"
The Links at Spanish Bay co-creator Tom Watson shot a sparkling 5-under 67 on opening day in 1987. That number stood untouched for nearly three decades, until PGA TOUR winner Parker McLauchlin shot his own 67 in 2016, which was just the second year Spanish Bay has been a part of the TaylorMade Pebble Beach Invitational Presented by Dell Technologies.
Spanish Bay was a candidate to step into the AT&T Pebble Beach Pro-Am in 1991, but environmental protections restrict gallery sizes to just 5,000. Now in its fifth year co-hosting the TaylorMade Pebble Beach Invitational Presented by Dell EMC, will the pros be able to figure Spanish Bay out?
So far, Spanish Bay has played just as challenging as Pebble Beach and Spyglass Hill. In 2016, Spanish Bay's scoring average was 75.24, just 0.22 strokes easier than Spyglass Hill, and 0.60 strokes easier than Pebble Beach. In 2015, Spanish Bay was the second-toughest course at 73.18, between Spyglass Hill (73.40) and Pebble Beach (73.01).
5. Enjoy a Different Side of the Pros
The competitive juices certainly flow on Sunday. Kevin Sutherland birdied four of the last five holes in 2016, forcing leader Scott McCarron to come up with his own matching birdie on No. 18 to win by one.
But there is an approachable, low-key nature to the week. The pros aren't chasing life-changing prize money. They're here because they love Pebble Beach, just like you. As 2011 winner Harrison Frazar perfectly summarized after surviving a cold and wet find round at Pebble Beach,
"There's no better place to be miserable," Frazar said.
It's a fun event where you'll see players taking selfies, posting to social media and starting up conversations with fans. Some even carry their own bag. And they'll put up with Crosby weather, just because it's Pebble Beach.
5 Reasons to Join Us at the TaylorMade Pebble Beach Invitational Presented by Dell Technologies