Phil Mickelson was asked how he managed to shoot a 10-under 62 to set the course record at Spyglass Hill in 2005.
"I wonder that, too," Mickelson replied with a laugh.
Luke Donald matched that 62 the very next year. All he could add was, "Just everything worked. It was one of those special rounds."
Spyglass has long been feted as the most feared course in the AT&T Pebble Beach Pro-Am rotation. But it's also revered.
"I think if there wasn't a Pebble Beach here, this would be Pebble Beach," said Kevin Streelman, who opened with a 7-under 65 at Spyglass this year. "I love the first five holes. They are just magic. And then you get into the woods, and it's shaping right, shaping left. There's a short par-3, then a long par-3. It's a 5-wood off the tee, a 3-wood off the tee, a 3-iron off the tee, and then you've got to bomb some drivers."
Spyglass is as thorough of an examination of your game as there is in golf.
So we asked the pros how to play it. Here is their game plan:
1. TAKE ADVANTAGE OF THE FOUR PAR-5s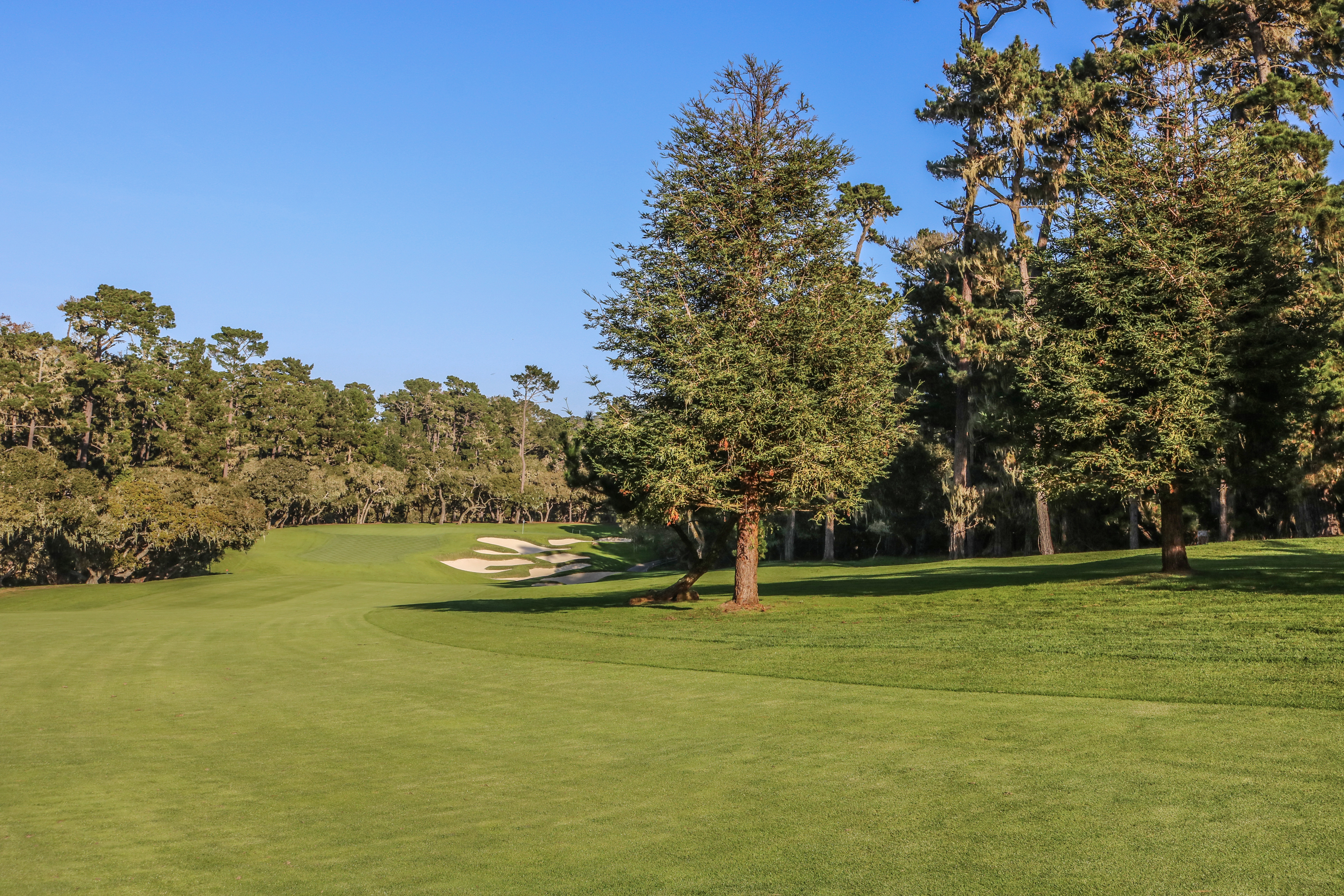 Pros salivate when they see four par-5s on a scorecard, especially when two of them measure less than 530 yards. That means go-time on the hazard-lined Nos. 7 and 11.
"I definitely need to take advantage of the par-5s," said world No. 1 Dustin Johnson, who collected four birdies on the par-5s during an opening 67 at Spyglass this year.
Added fellow bomber Gary Woodland, "The key out here is if you can attack the par-5s and get some birdies, that frees you up the rest of the round."
2.  SCORE EARLY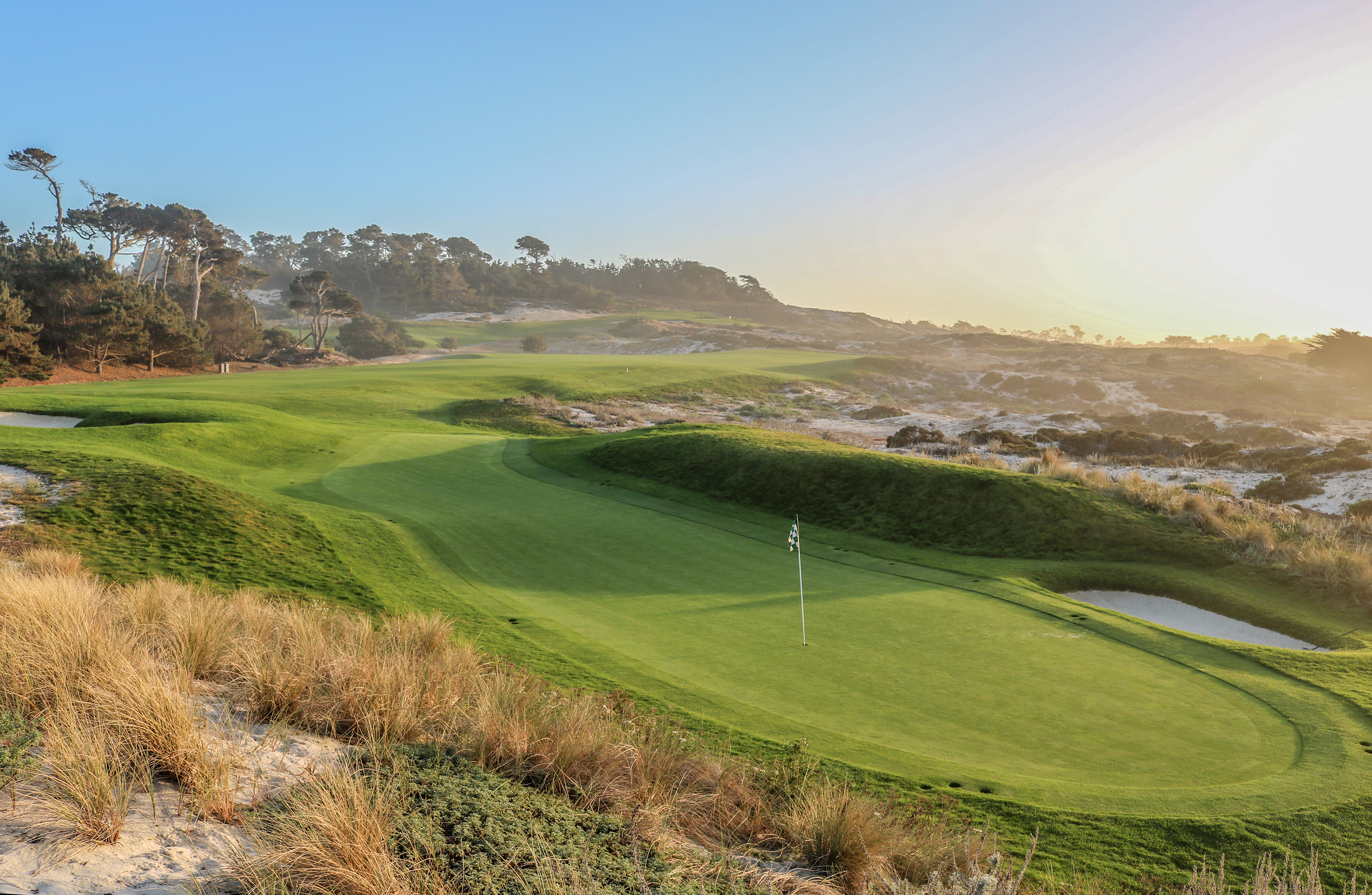 It's easy to feel like Streelman when you see the five spectacular sand-splashed opening holes fronted by sublime oceanfront scenery.
"Nos. 2, 3, 4 are just magnificent holes. Perfect holes," Streelman said. "The fourth green is just so unique, there's nothing else like it in the world. But I couldn't imagine it any other way. And when you're standing on No. 3, it's like, how do you beat this?"
But you also need to retain your focus. With scoring clubs in your hands for nearly every approach, the opportunity is there to race off to a fast start before you meet the meat of the course.
"The back side here is sneaky difficult," said Jason Day. "There are a lot more opportunities on the front side."
3. FIND THE FAIRWAY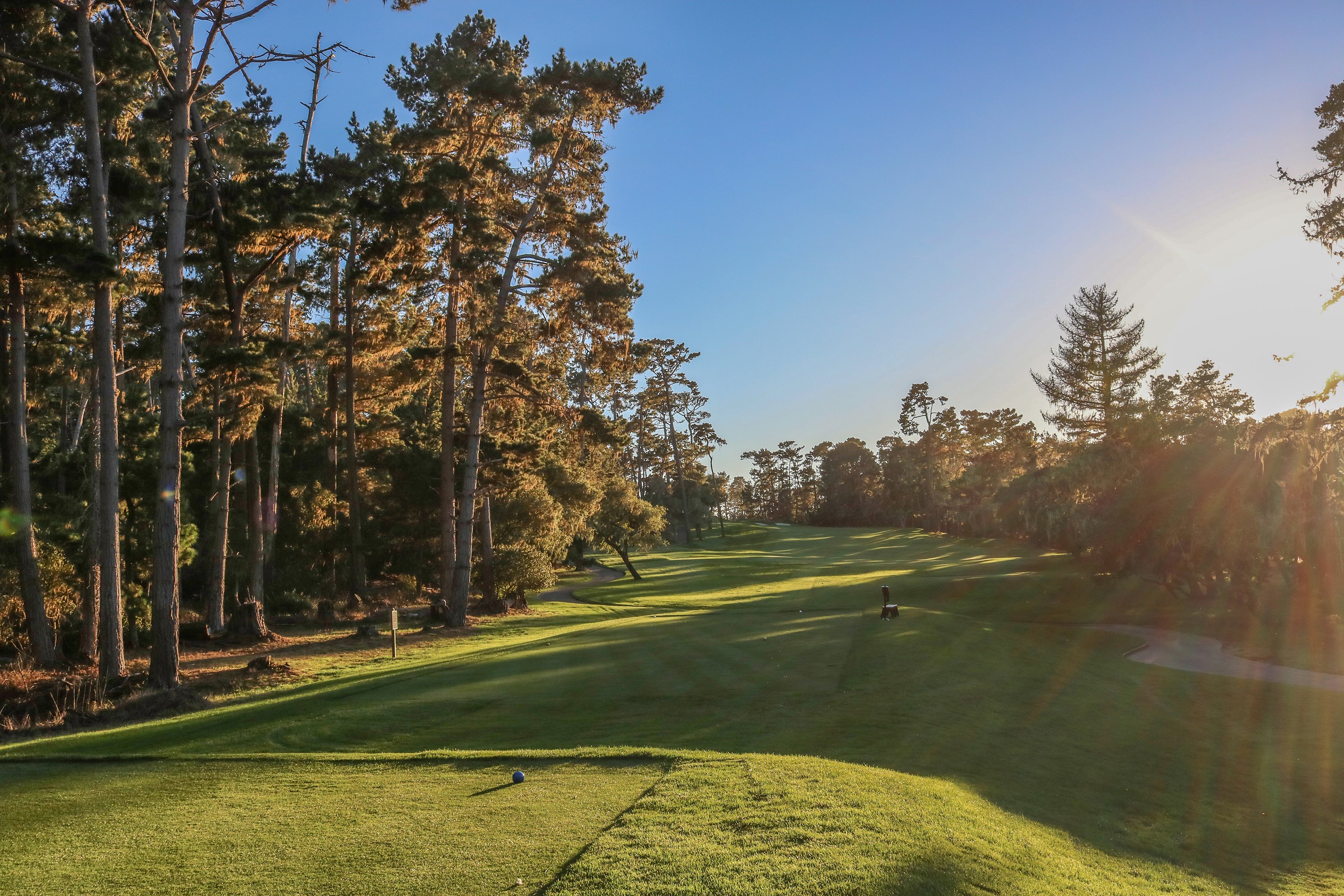 Hit it where you're aiming? Great advice, right? But on a tree-lined course that marches uphill the entire round, playing from the deep stuff to raised greens fortified by bunkers leaves you scrambling the rest of the hole.
"It's a golf course that really ball striking is key," said world No. 2 Jon Rahm. "It can get pretty narrow, you have trees in the way, and you have very undulated greens with small areas to put the pins."
Added Woodland, "Spyglass is one of my favorite courses in the world. But you've got to drive the ball well and place it well. These greens are very challenging."
4. CONTROL YOUR DISTANCES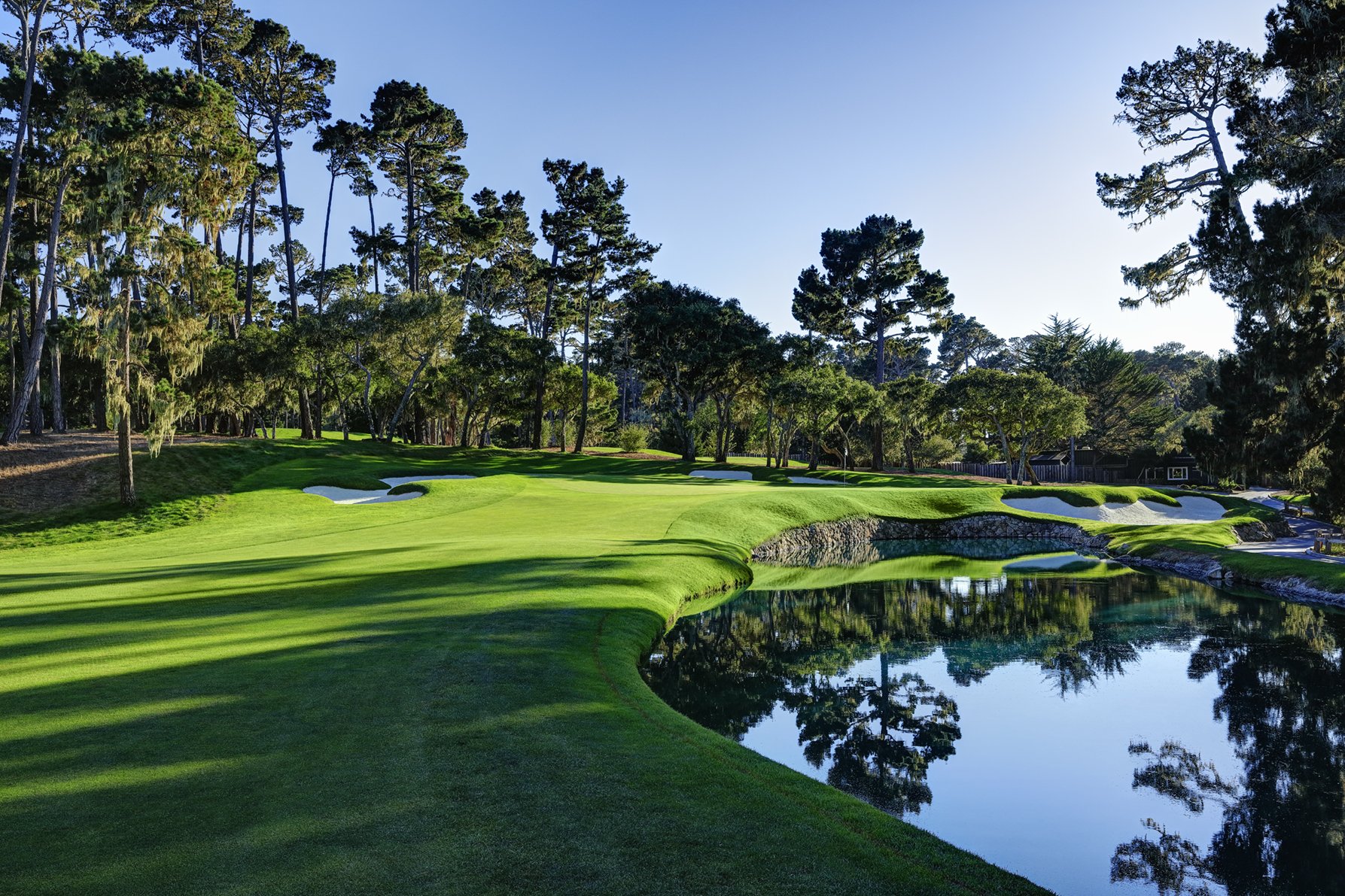 While the average green size is 1,500 square feet larger than Pebble Beach, the many shelves and compartments on each Spyglass putting surface shrink your approach target considerably.
"You have to be so precise on this golf course," said Rory McIlroy, who played Spyglass for the first time this year. "It's a tough course. Controlling your distance is key, because there are so many levels to these greens."
Name your hole, and you can find yourself inspecting a heaving, roller-coaster putt. Nos. 1, 4, 5, 6, 7, 8, 9…and that's just on the front nine.
5. KEEP THE BALL BELOW THE HOLE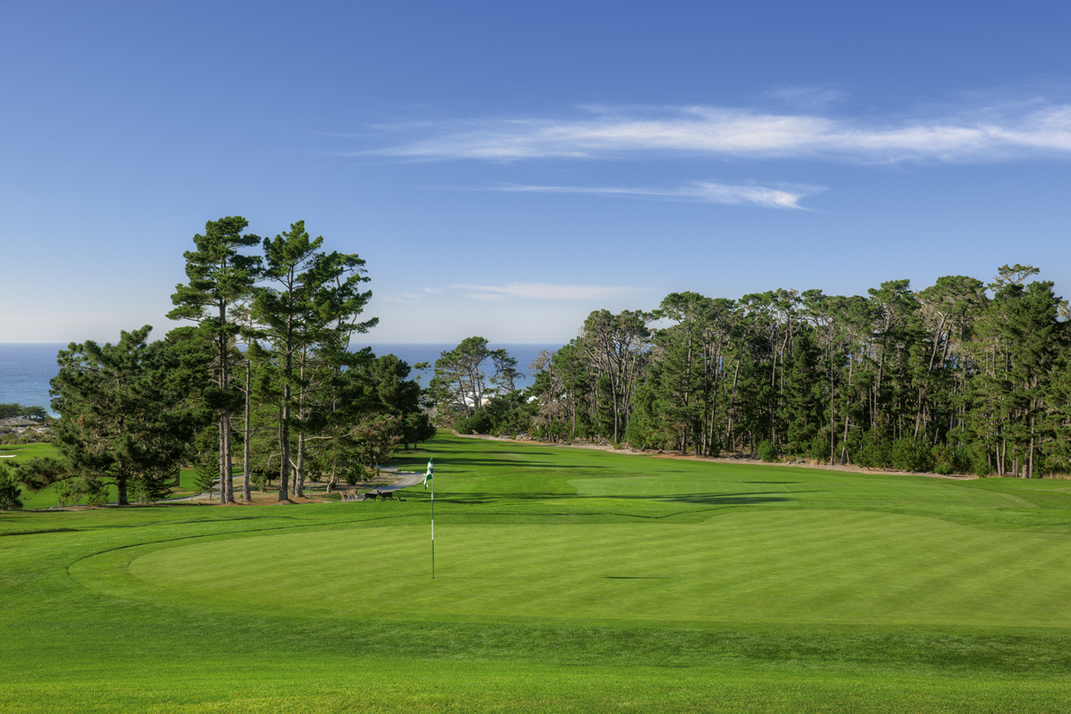 On a course affectionately nicknamed "The Glass" for its speedy and sloping greens, your best chance at making putts is an aggressive roll up the hill.
"You just have to be below the hole," said Kevin Chappell, a 2017 Presidents Cup Team USA member. "All of your birdies are going to be happening from below the hole."
Take inventory of where the ocean is. After plunging downhill for 600 yards to start your round, Spyglass sidewinds its way up and into the Del Monte Forest for the next four hours. Stay on the ocean side of the hole (even if you can't see it) to set up more uphill putts.
"Spyglass mostly slopes to the water," Streelman said. "You can't be above No. 6. When you're hitting into No. 4, you know if you go over that slope you're off the back of the green. But you know it as soon as you hit it."
Added Donald: "Keeping it below the hole is important on these sloping greens. It's not an easy course. You take the birdies when you can."
Do you have tips for playing Spyglass?
---
Facebook Conversations