A Memorabilia Scavenger Hunt: What to See on a Trip to Pebble Beach
Scattered throughout Pebble Beach Resorts are some pretty cool pieces of history, from record-setting scorecards to an amazing array of antique golf equipment to a plaque marking the exact spot of Tom Watson's clutch chip-in.
Ready to explore? These are the spots you should check out:
7. SPYGLASS HILL PRO SHOP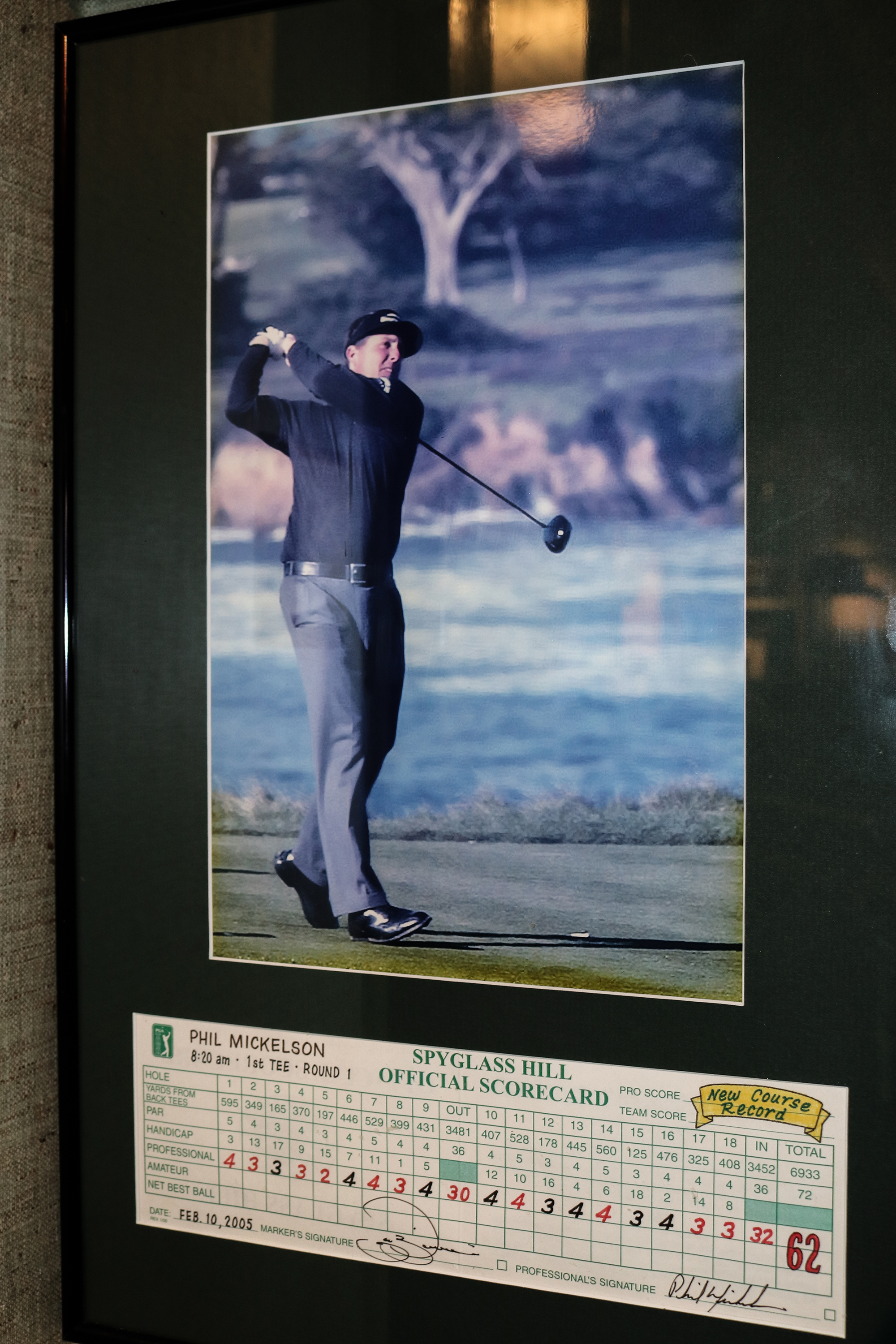 In case you were wondering, there's more than one way to shoot a 10-under 62 at Spyglass Hill. Right when you walk past the front door of the Spyglass Hill Pro Shop, a pair of colorful scorecards show you how. Phil Mickelson's 62 in 2004 broke the previous course record by two strokes. But just a year later, Luke Donald fired a 62 of his own.
Mickelson's round was typically adventurous, with a birdie from the ice plant on No. 4, a birdie after picking a 6-iron off the cart path on No. 7, and a birdie-birdie finish buoyed by drive to within 8 yards of the 17th green. Donald blitzed the back nine, starting 6-under through his first six holes, highlighted by a holed-out wedge for eagle on No. 14. He ultimately tied Mickelson's mark with an impressive birdie on No. 9 to end his round.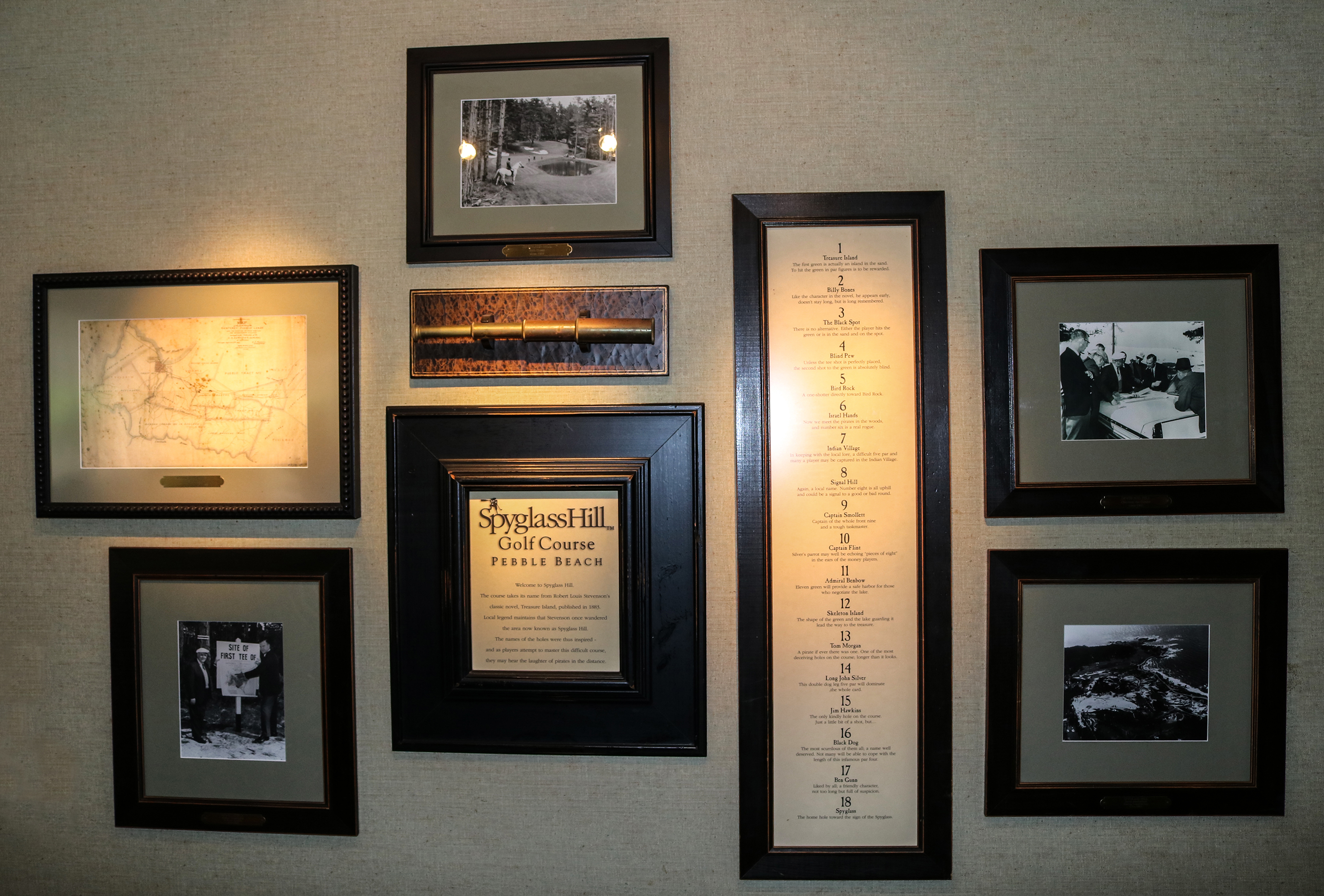 A spin around the pro shop also shows off a sincere note to Spyglass Hill from World Golf Hall of Famer Johnny Miller, historic photos of a wilder, dunes-laden course from the 1960s, as well as a treasure trove of Treasure Island references.
6. PEBBLE BEACH LOCKER ROOM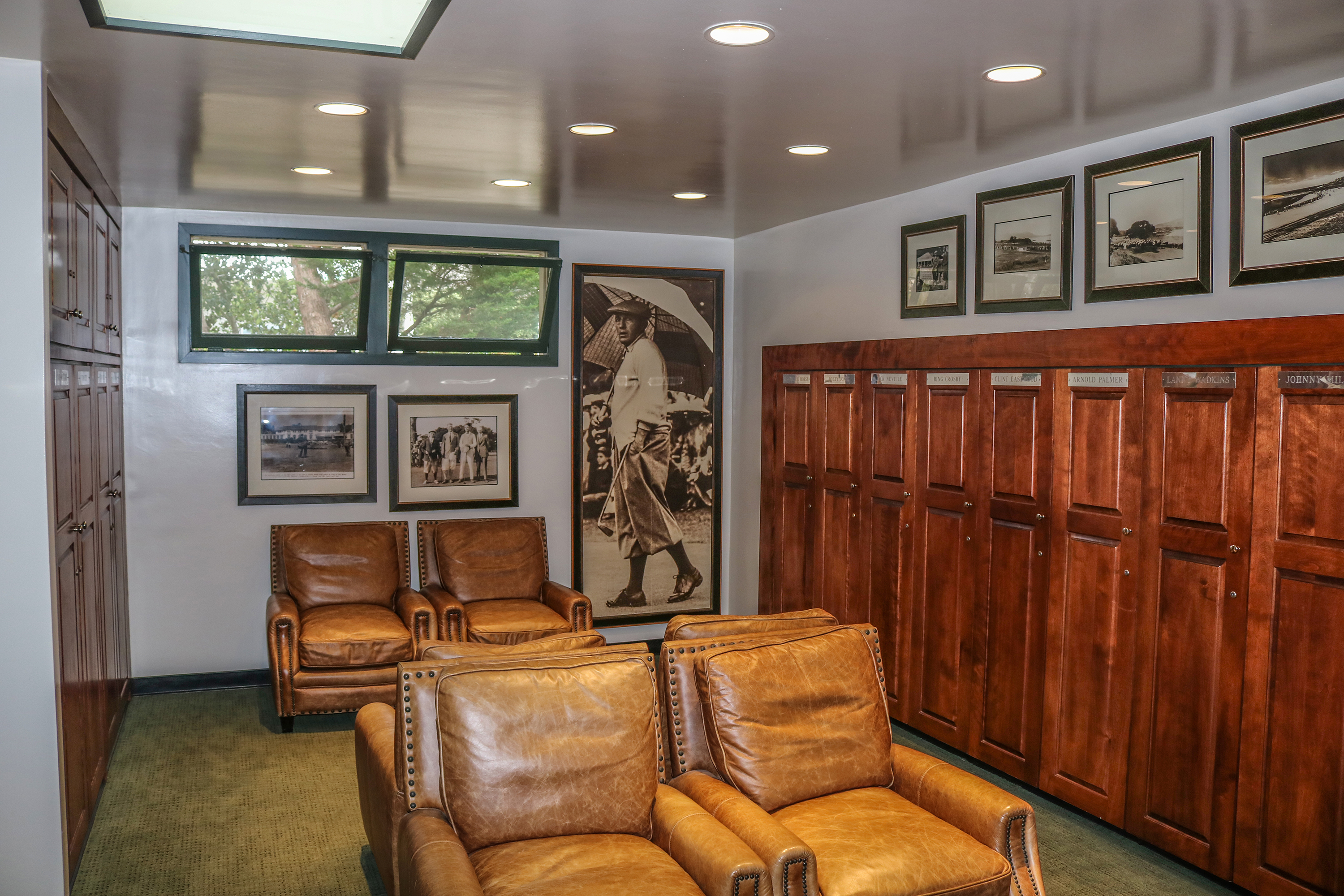 Tucked away in the back corner of the Pebble Beach Pro Shop is a dog-legging hallway to the men's locker room. It could also double as the Pebble Beach Golf Hall of Fame. Every Major champion at Pebble Beach has a locker, with names like Nicklaus and Watson and Woods shimmering on gold plates.
A few more Pebble Beach luminaries also made the cut, such as Prince of Pebble Beach Mark O'Meara, 1929 U.S. Amateur Medalist Bobby Jones and Pebble Beach Partners Clint Eastwood and Arnold Palmer. It's a fun exercise to test your Pebble Beach trivia and recall why each player has a locker here.
5. BEHIND FIRST TEE AT PEBBLE BEACH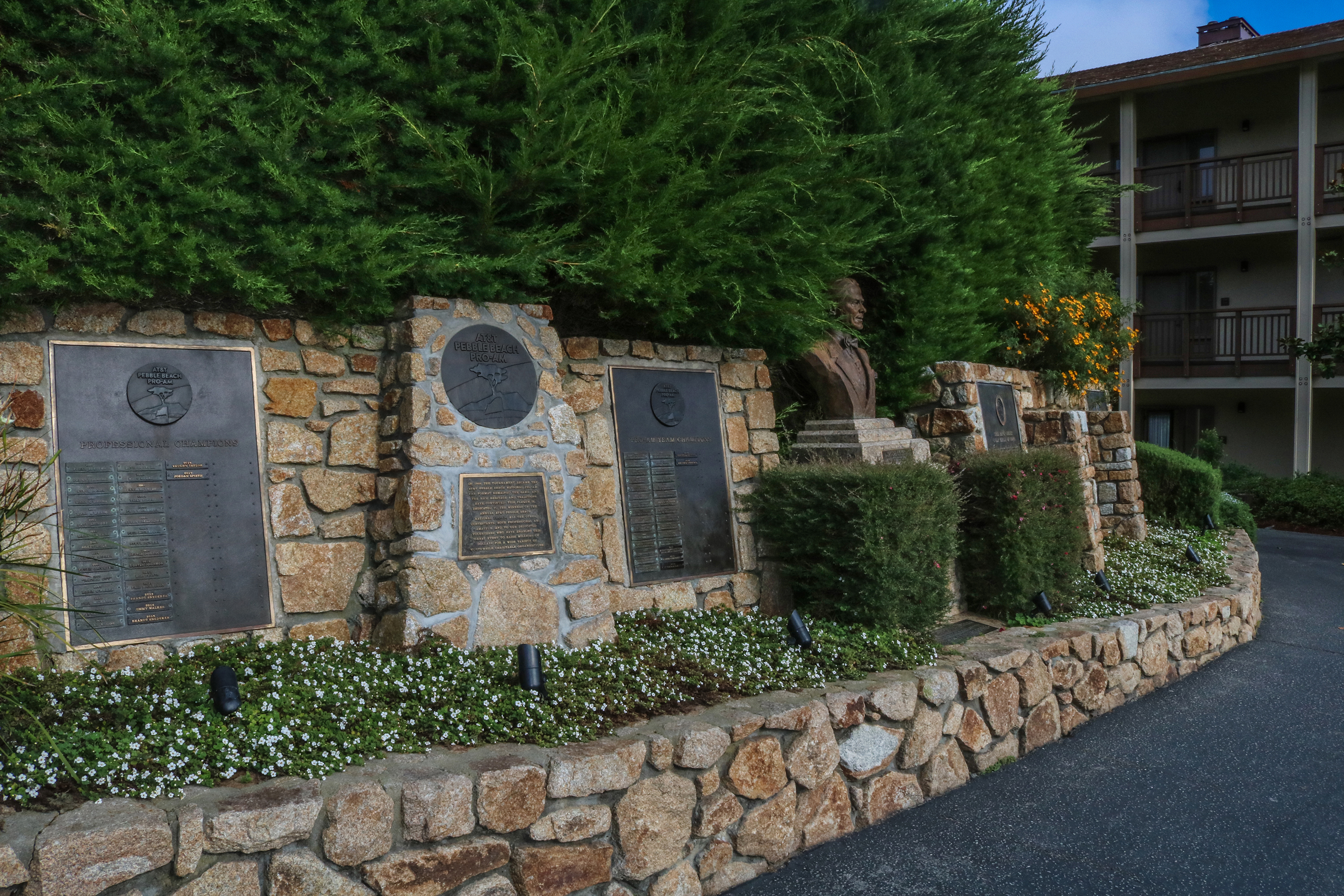 If you win the AT&T Pebble Beach Pro-Am, your name is etched on a stone wall behind the first tee box. Pretty cool, right? Said 2016 winner Jordan Spieth,
"It's great to have your name anywhere around this place. The greats of the game all have theirs here."
He isn't kidding. Twenty-three Hall of Famers and 32 Major champions have won at Pebble Beach.
4. THE TAP ROOM AT PEBBLE BEACH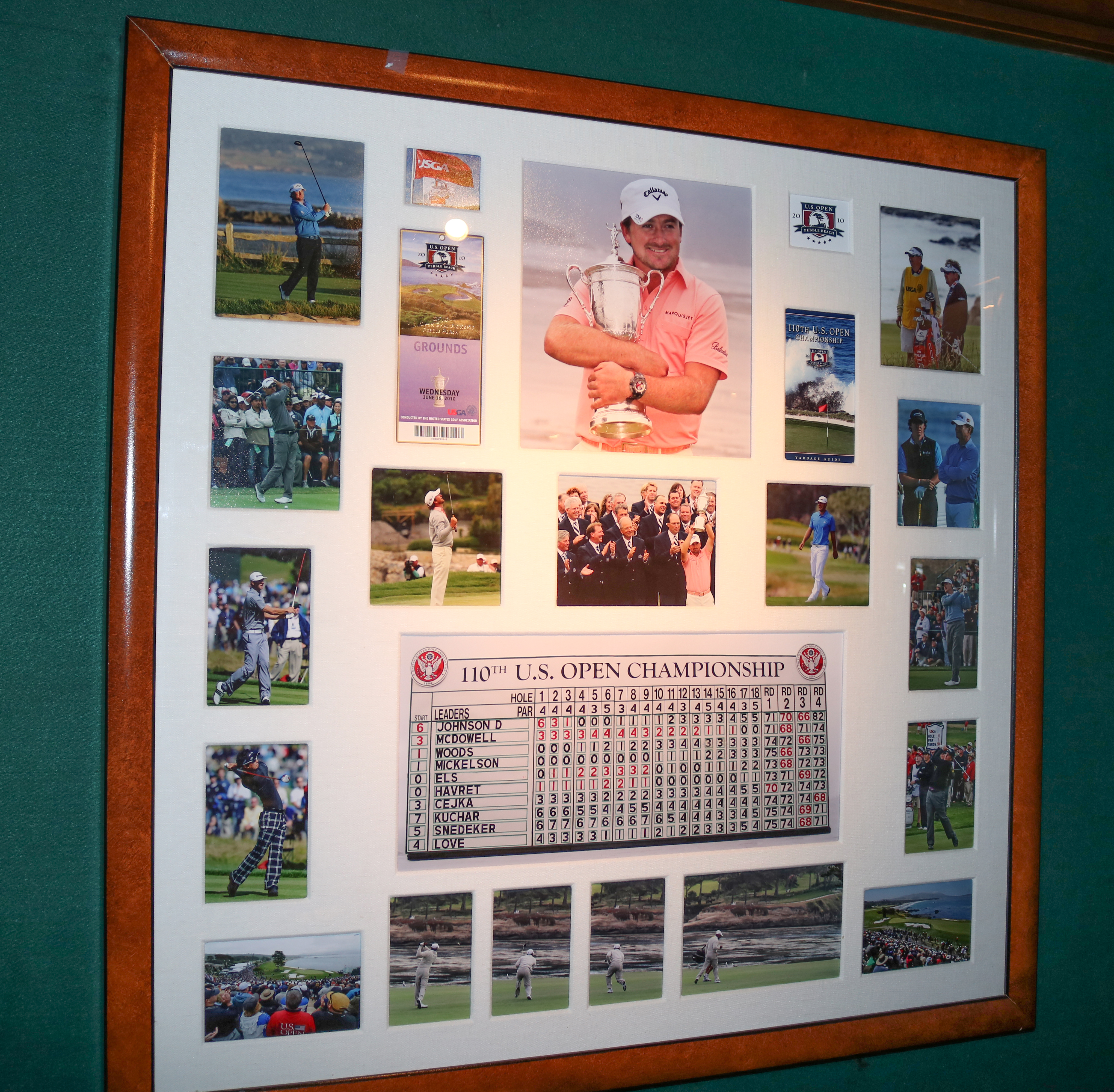 This iconic 19th hole is a shrine to Pebble Beach golf. The five U.S. Opens played here are memorialized throughout the Tap Room by beautiful displays overflowing with detail. An hour spent studying the walls of The Tap Room is a crash course in 100 years of history, including 70 years of Crosbys.
And if you stay for food or a drink, there's a good chance the players you are admiring have sat very close to your chair. Famous Sports Illustrated scribe Dan Jenkins liked to call The Tap Room "the headquarters" for any tournament held at Pebble Beach.
3. THE LOBBY HALL AT THE LODGE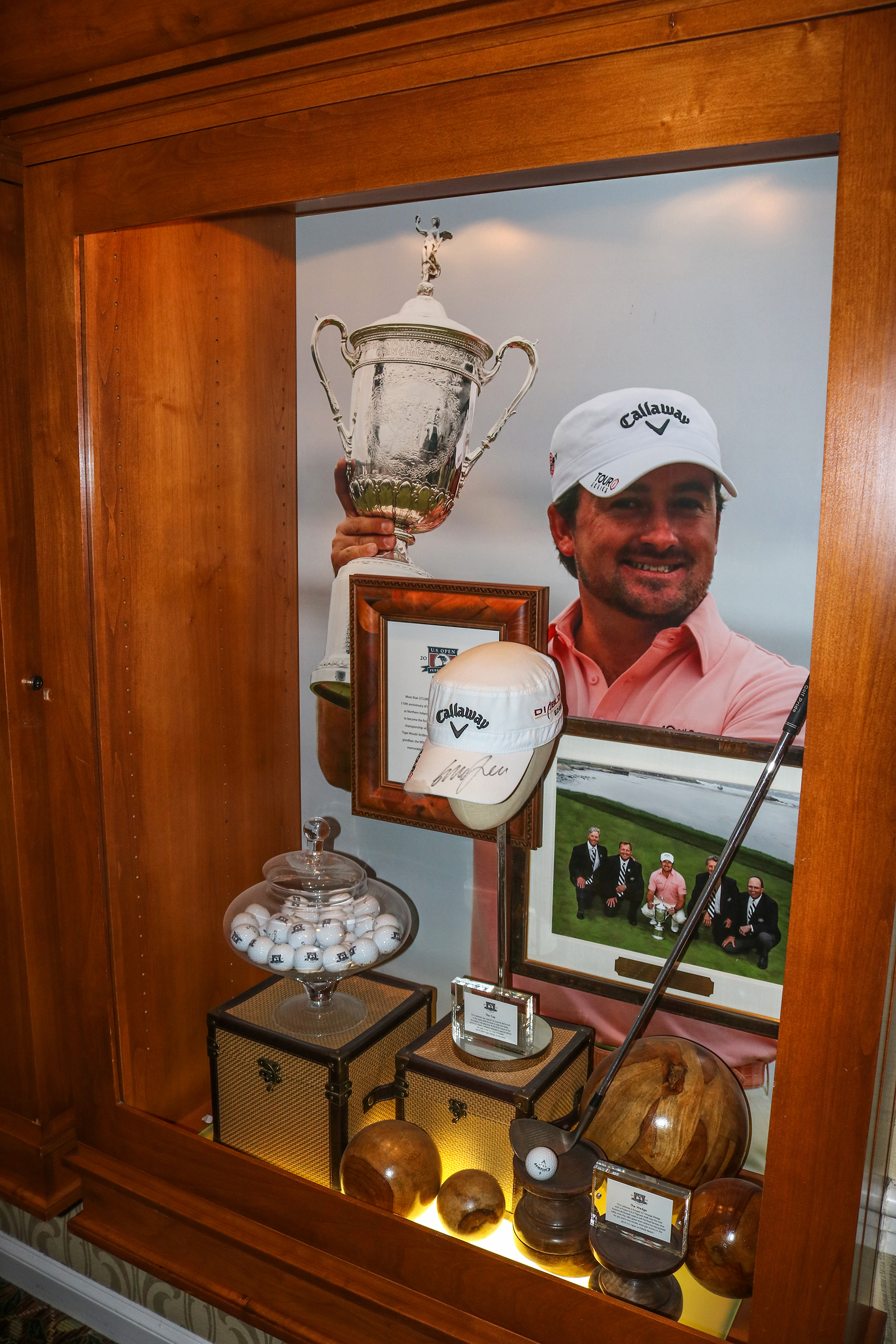 Just steps outside The Tap Room, the trusty wedge Graeme McDowell used to hit the final green and clinch a one-shot win at the 2010 U.S. Open is on display, as well as a replica of the U.S. Open trophy. You'll also see signed gear from Spieth, the 2016 AT&T champ, and some serious crystal from the many marquee events hosted at Pebble Beach throughout the year.
2. GOLF LINKS TO THE PAST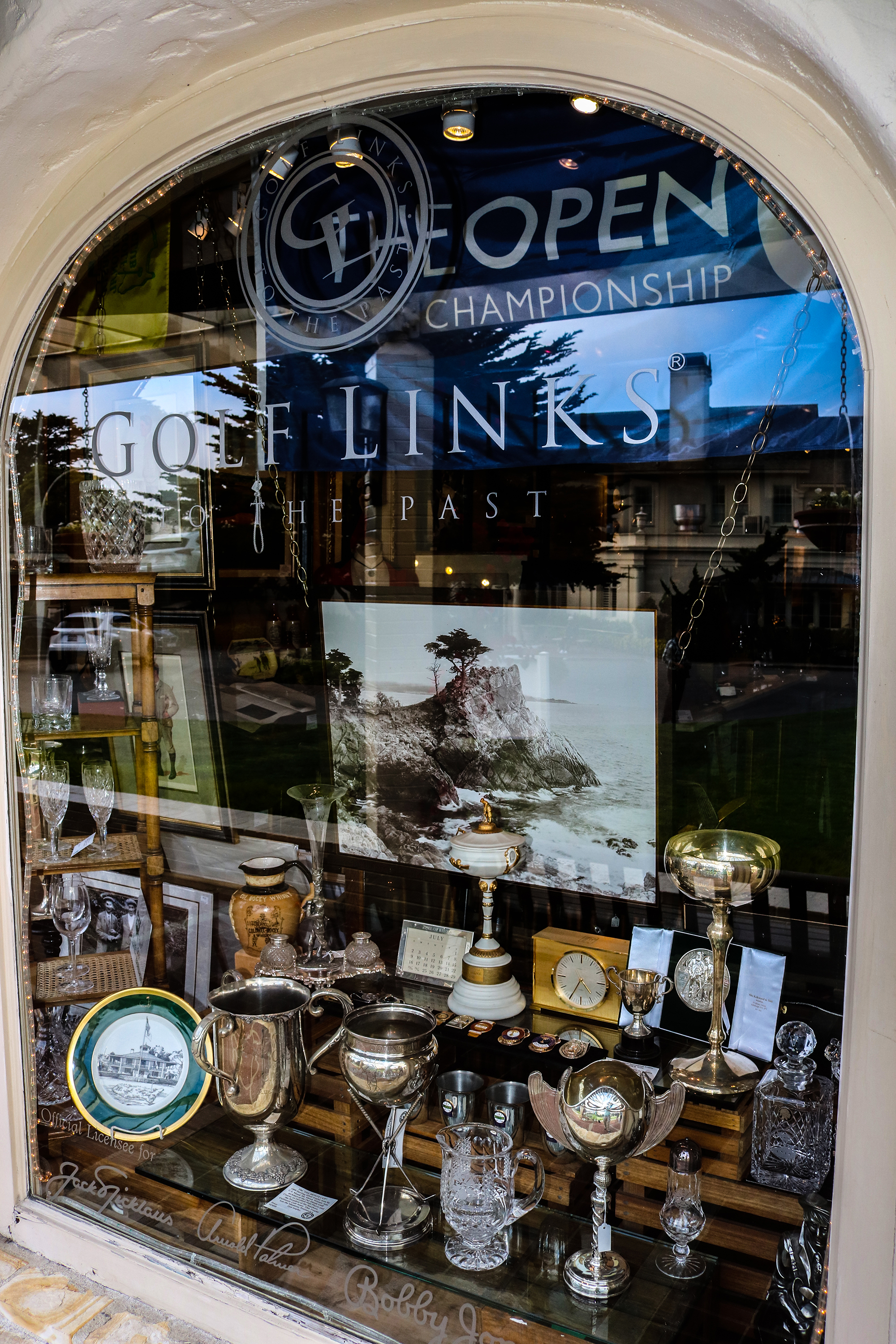 It feels a bit like stepping into the attic of Ben Hogan. If you want to take some memorabilia home with you, Golf Links to the Past has it all, from featheries and gutties and mesh vintage golf balls to badges and trophies and clubs played by Arnold Palmer. It's even a popular shop for pros to browse when they're in town. The store is stacked with Pebble Beach memorabilia, but also features unique Major championship souvenirs, autographs and artwork as well.
1. THE 17TH GREEN AT PEBBLE BEACH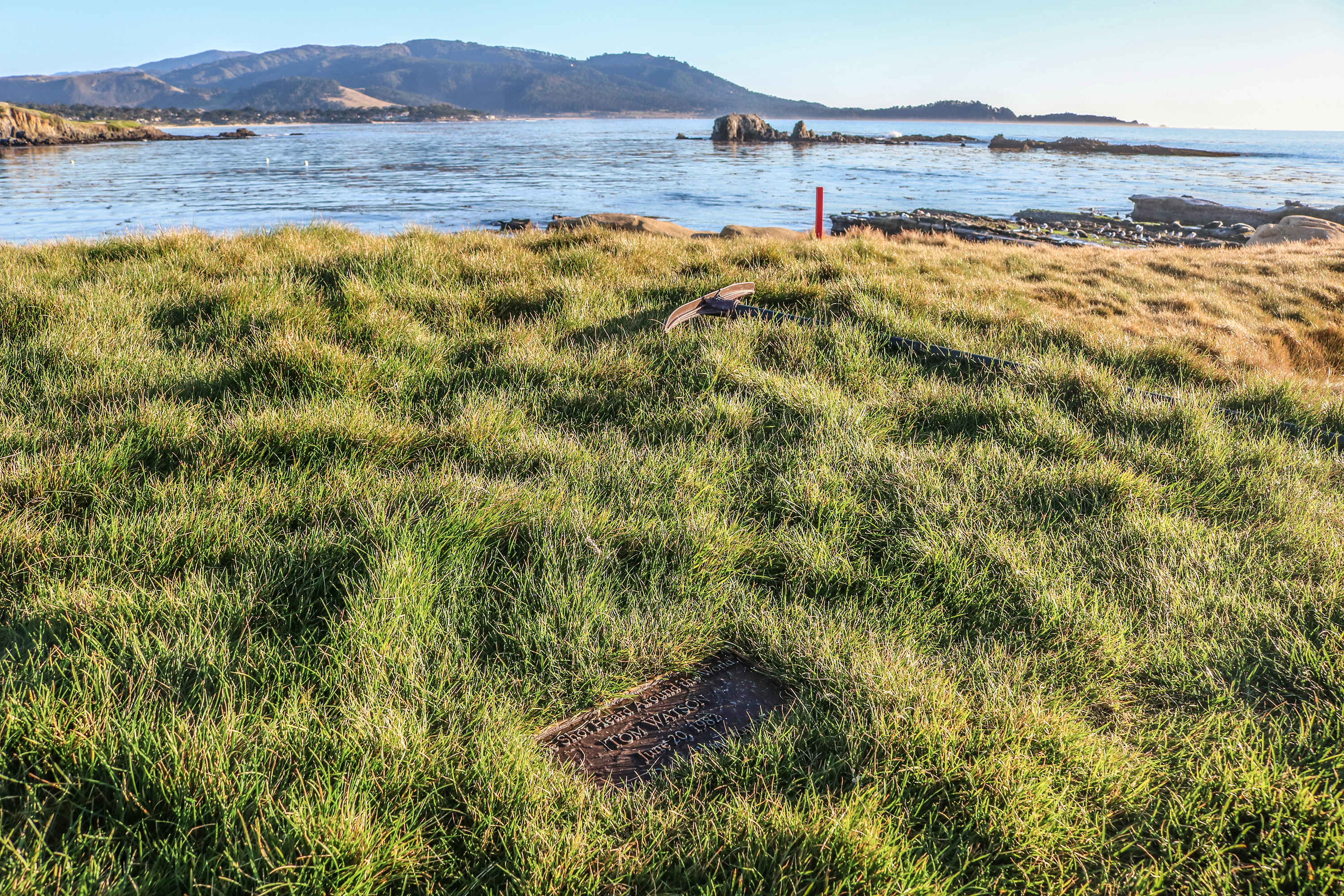 Find this plaque, and then (try to) hit the shot. Even Tom Watson himself has done it. He made it — but won't admit how many takes it took. Here's what it looked like the first time around:
What do you enjoy seeing on a trip to Pebble Beach?
---
Facebook Conversations
A Memorabilia Scavenger Hunt: What to See on a Trip to Pebble Beach