A Tour of the New Pebble Beach Visitor Center
Pebble Beach has a century of stories to share with its 2 million annual visitors. There is now one place where we can do it. We proudly unveiled the new Pebble Beach Visitor Center in November — the perfect way to launch into our Centennial celebration.
Let's show you around: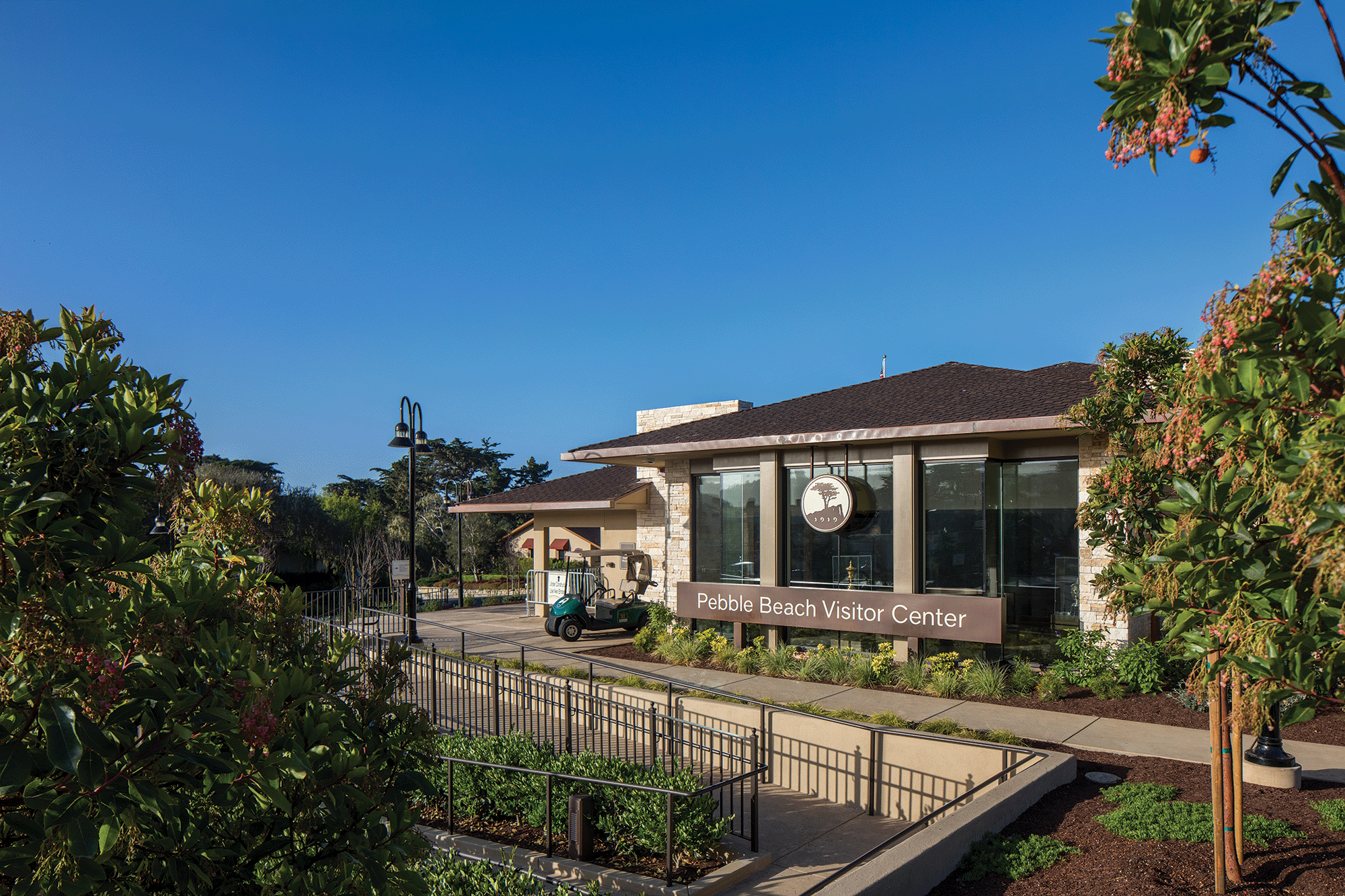 As you walk into the Pebble Beach Visitor Center, you are met by a giant relief map of the Del Monte Forest. See a scaled down version of Pebble Beach, and learn more about the Points of Interest in front of you by swiping through any of the 10 tablets available: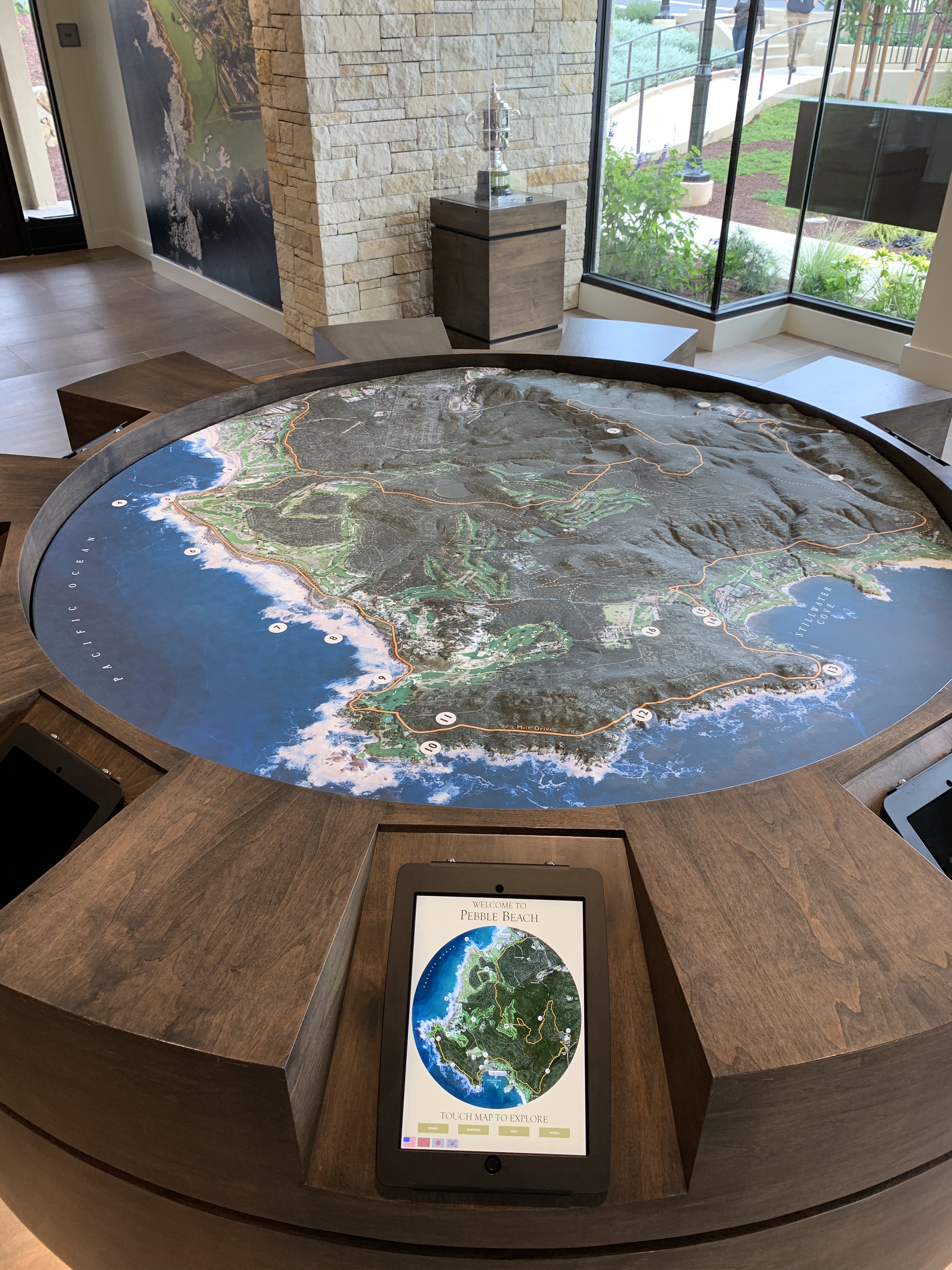 The history lesson of Pebble Beach begins to your right. Archive footage of a carriage ride on the original 17-Mile Drive flickers across a screen, while the first exhibit walks through the making of the Monterey Peninsula as a tourist destination, as well as the vision of Pebble Beach Resorts founder Samuel F.B. Morse.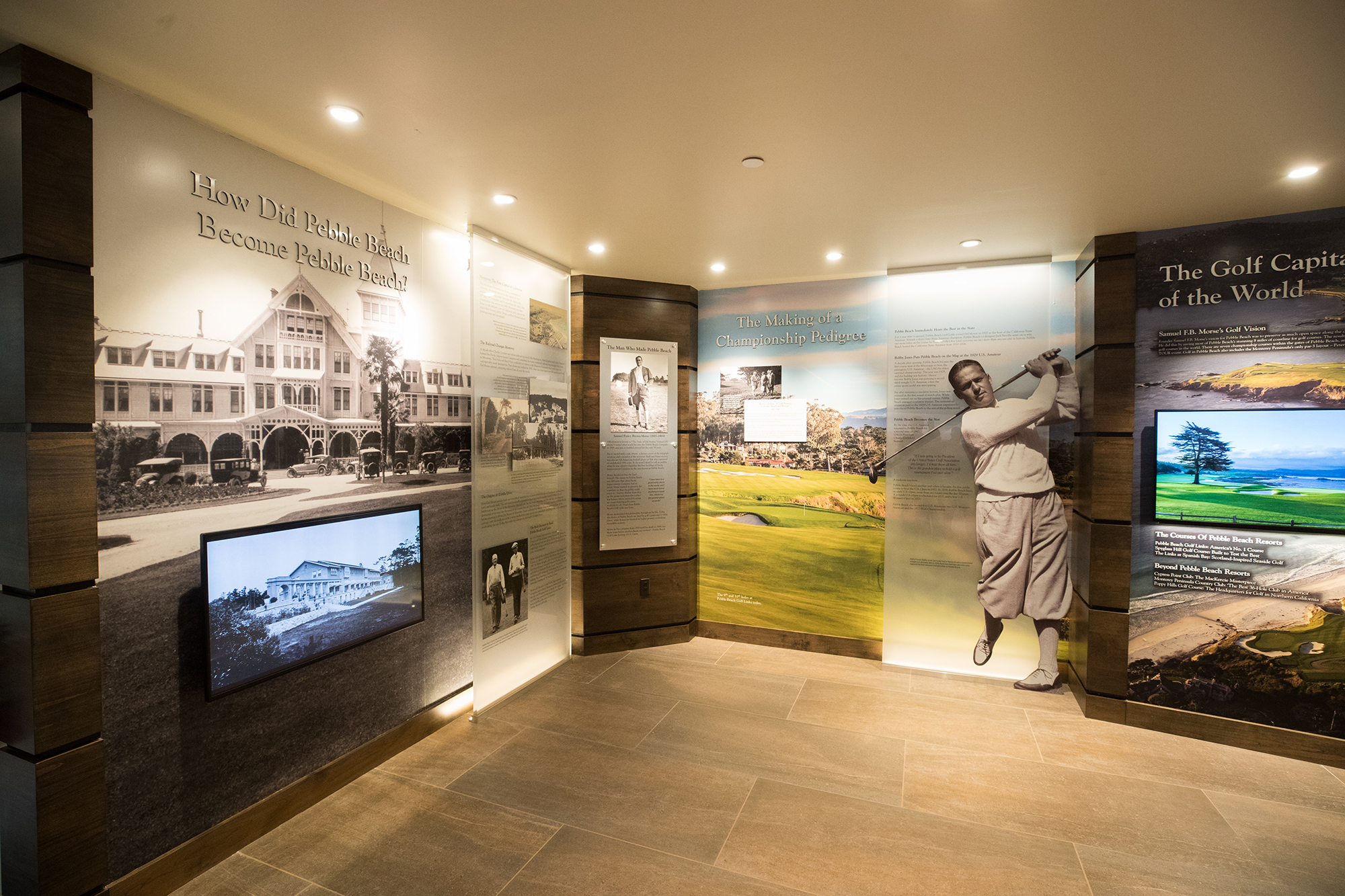 You'll learn that it's no accident Pebble Beach is considered the Golf Capital of the World. Nowhere else can you find this caliber of courses in such a highly concentrated area — perhaps because no other collection of courses has been blessed with such a beautiful beginning canvas. Morse purposely saved the coastline for golf courses and 17-Mile Drive, so that the public could enjoy this marvelous scenery for generations to come.
Championships soon arrived at Pebble Beach Golf Links. Once the governing bodies overcame a few biases — its location on the West Coast, its lack of proximity to a major city, the fact that it is a public course — Pebble Beach became the most desirable championship venue in America. This section highlights the USGA championships hosted at Pebble Beach — five U.S. Opens, five U.S. Amateurs and two U.S. Women's Amateurs.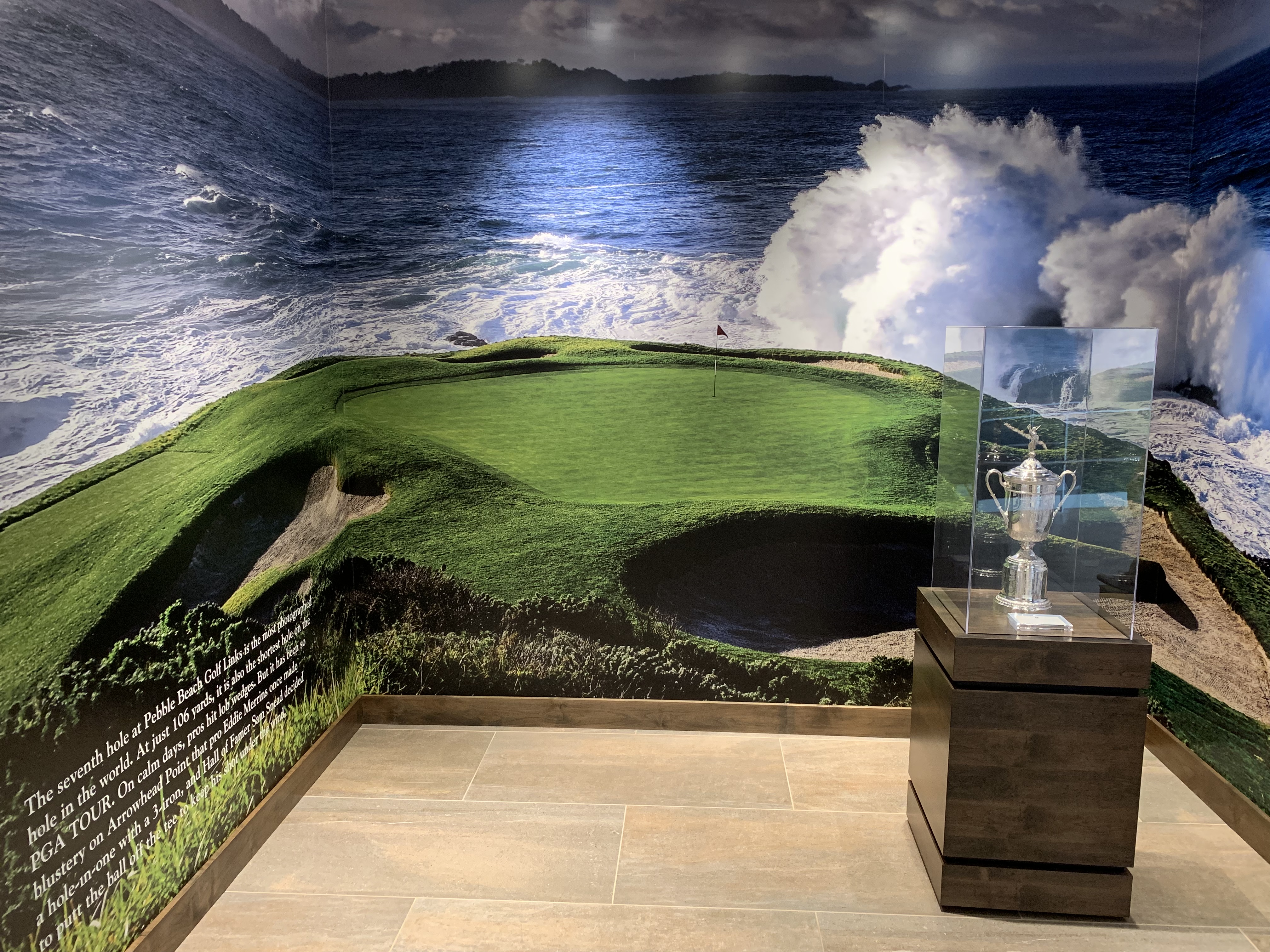 Replica trophies of the four USGA championships that Pebble Beach has hosted or will host — a first U.S. Women's Open is on the docket for 2023 — are also sprinkled across the Visitor Center.
After you've aced your golf history lesson, you can learn about the fascinating story of ownership — Did you know Pebble Beach was once bought by 20th Century Fox with their Star Wars profits? — as well as how this community was built, and the environmental efforts in place to preserve this special place.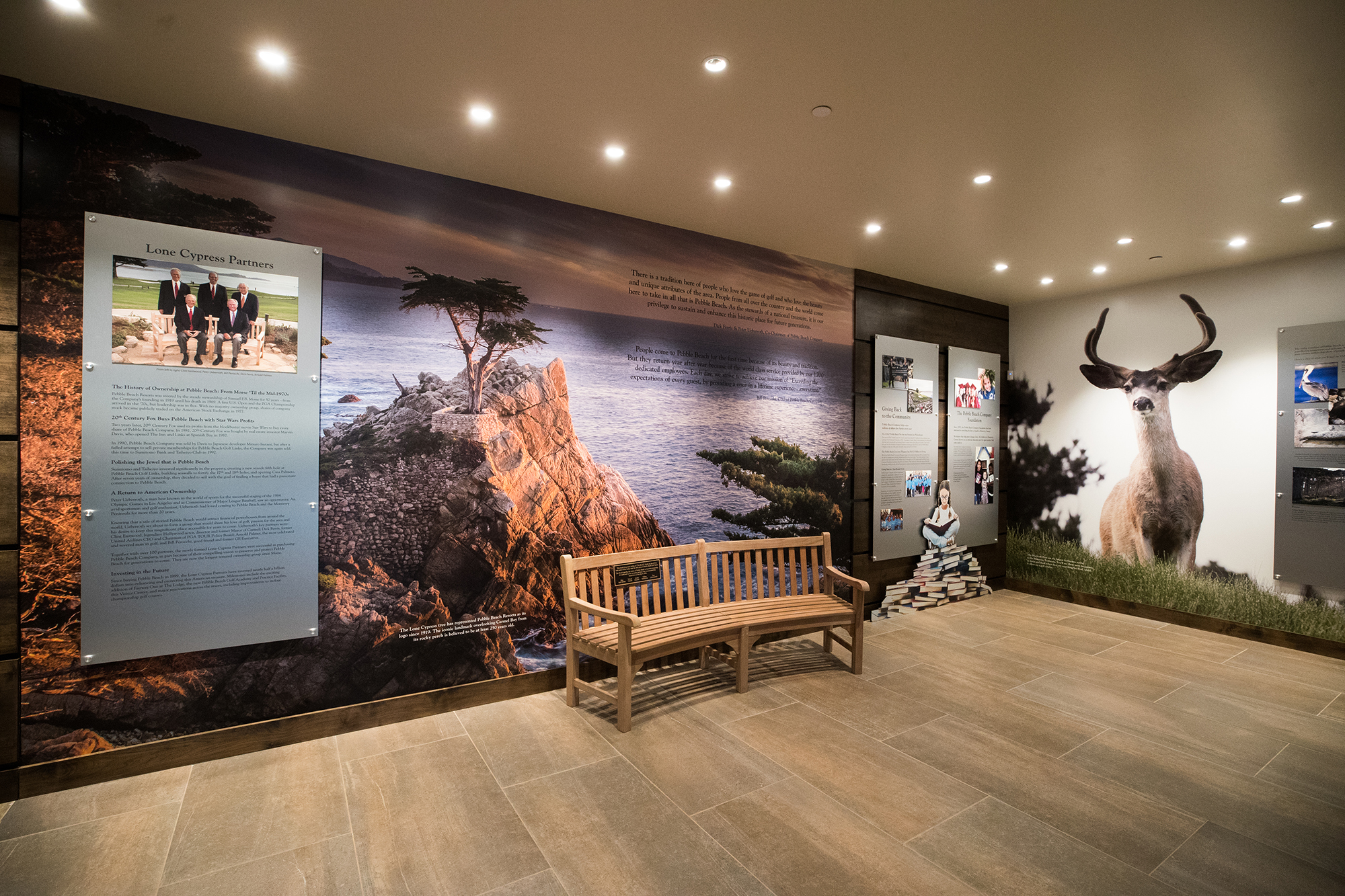 Panels also call out milestones in Pebble Beach Resorts history, and we highlight our special tradition of hosting world-class events and world-famous celebrities.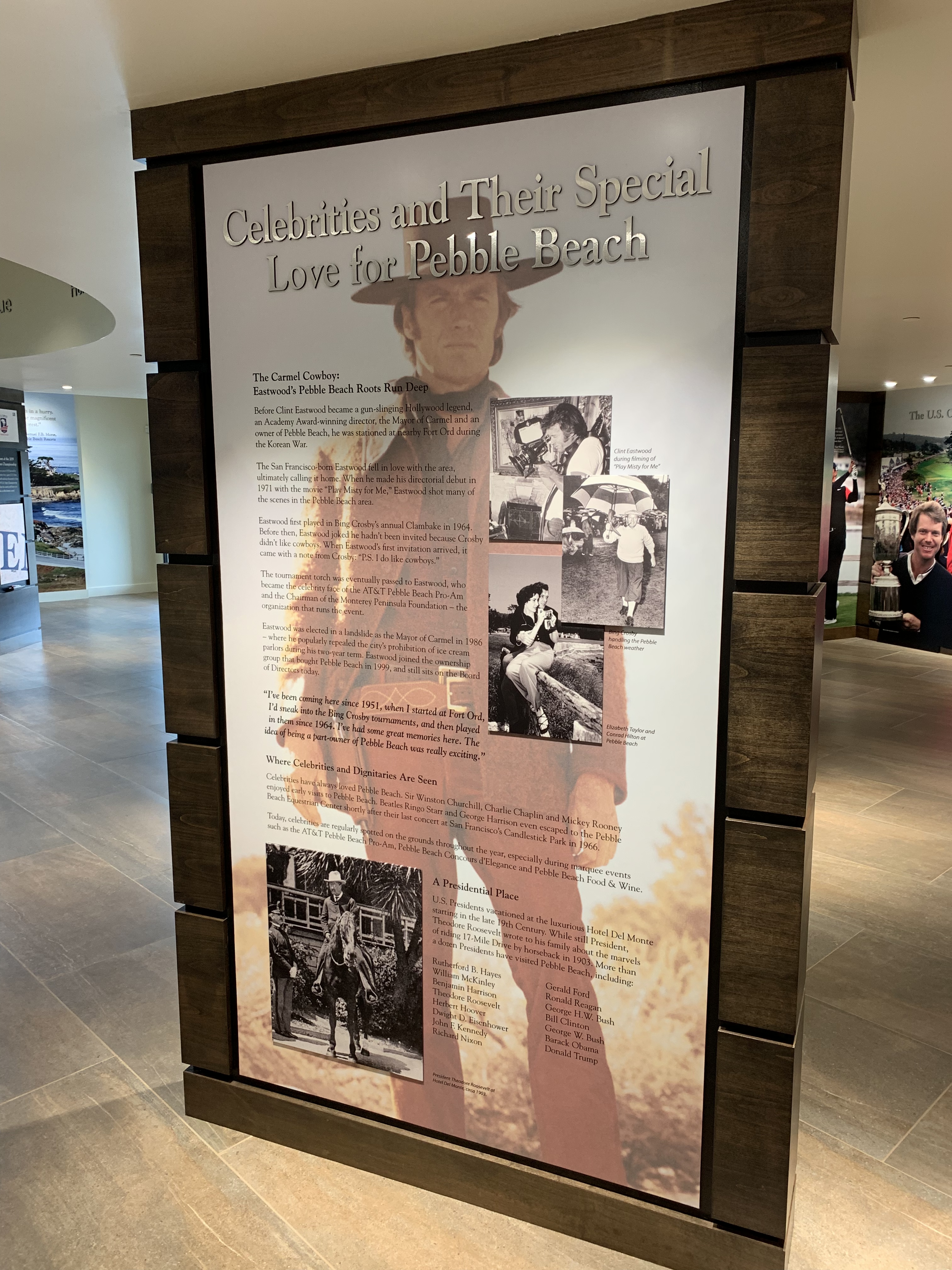 The most-eye catching feature of the Pebble Beach Visitor Center is a floor-to-ceiling big screen playing highlights of U.S. Opens past at Pebble Beach, plus footage of the stunning scenery you'll find around 17-Mile Drive.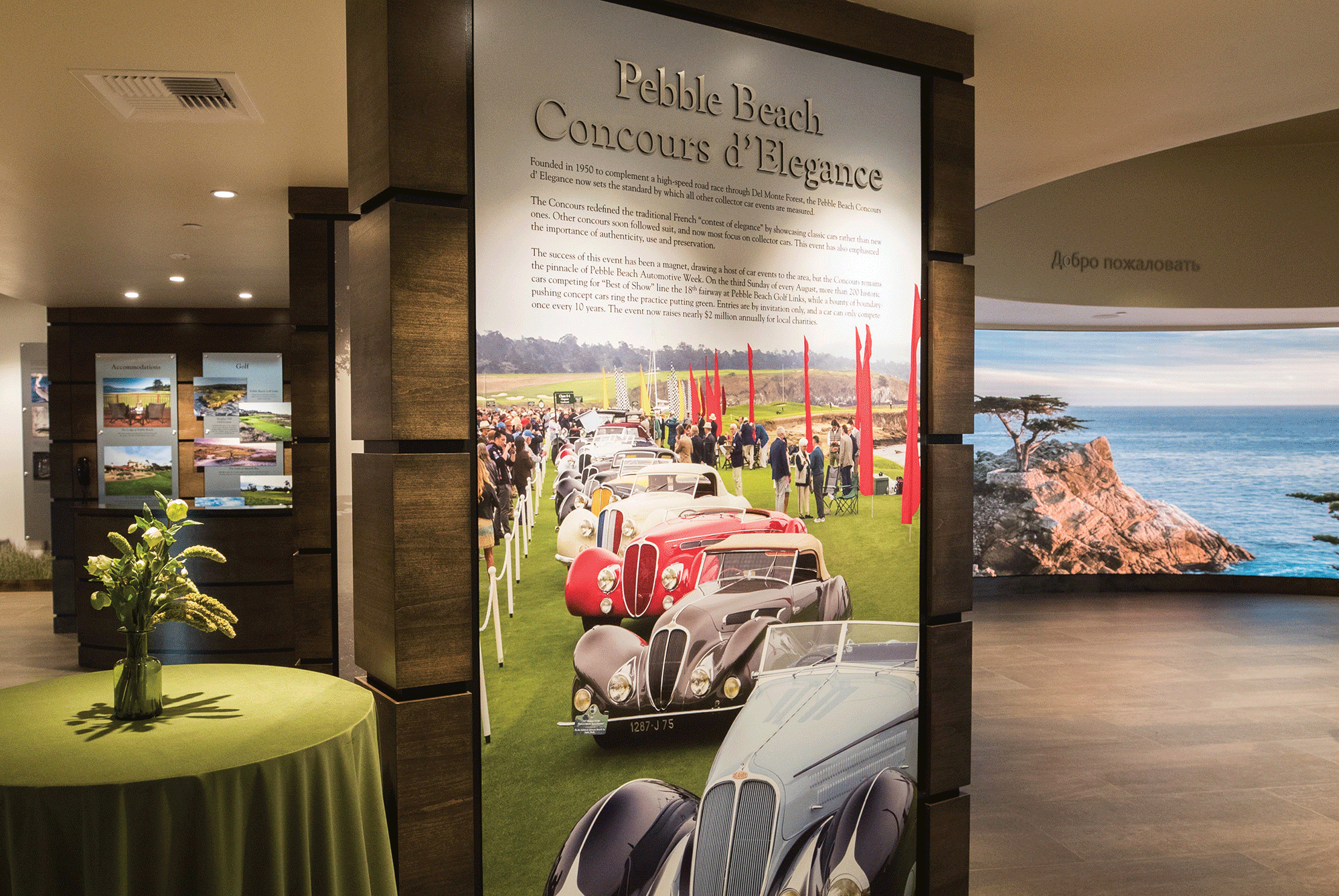 You even have the chance to leave your mark on Pebble Beach. Guests are invited to sign a U.S. Open flag that will be featured at the welcome village during the week of the championship, or you can enter where you are from in our digital guestbook, using any one of nine languages.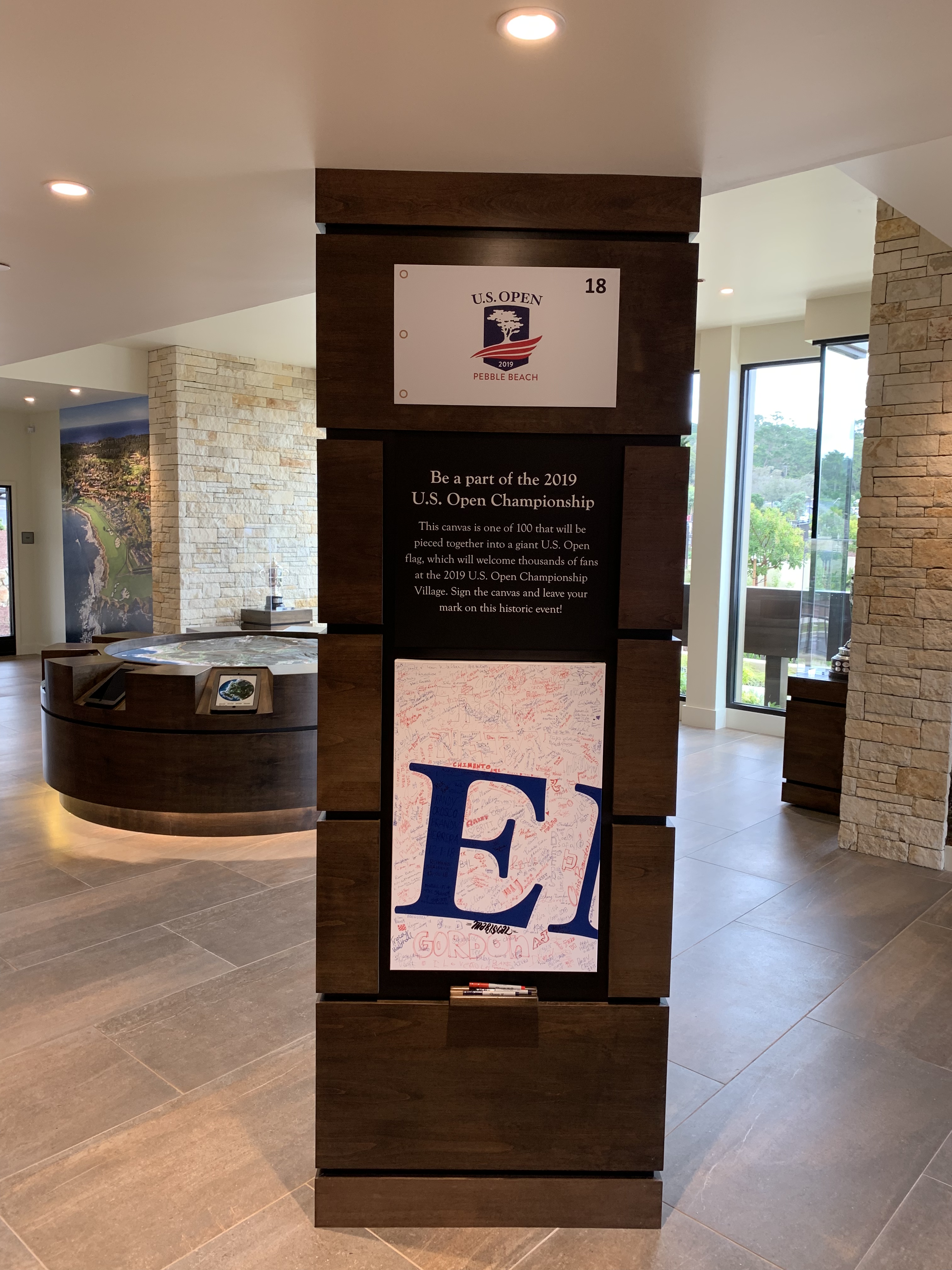 Walk up the ramp to the connecting retail section and you'll find souvenirs, snacks and a surprising ocean view (as well as spacious bathrooms).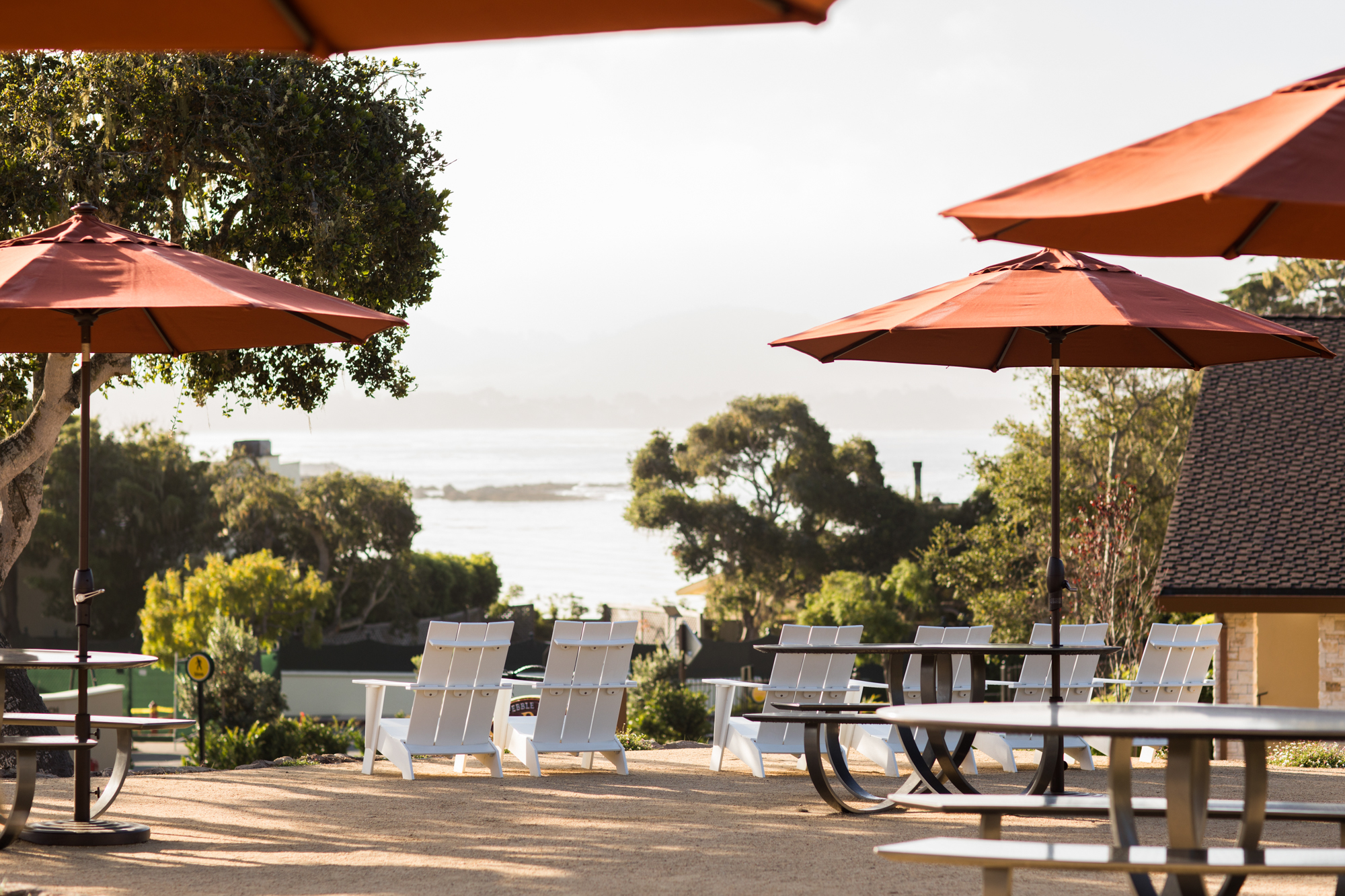 See you soon?
---
Facebook Conversations