Champions Crowned at the Inaugural TGR JR Invitational Presented By TaylorMade
The inaugural TGR JR Invitational presented by TaylorMade featuring 60 junior golfers took place October 8-10 at Pebble Beach Resorts. From a group of talented participants, 12 players emerged after 27 qualifying holes at The Hay to play in the championship matches at The Links at Spanish Bay. Winners of the inaugural TGR JR Invitational presented by TaylorMade include:
Girls 10-12 Division: Maleah Clark 5&4 over Suri Lau
Boys 10-12 Division: Vince Arciaga 3&2 over Kaeden Schabel
Girls 13-15 Division: Lily Morua 2&1 over Lexi Lowe
Boys 13-15 Division: William Keszler 2&1 over Cullen Pritchard
Girls 16-18 Division: Nicole Iniakov 1 UP over Cristen Faith Legaspi
Boys 16-18 Division: Dylan Brack 3&2 over Toatele Ofahengaue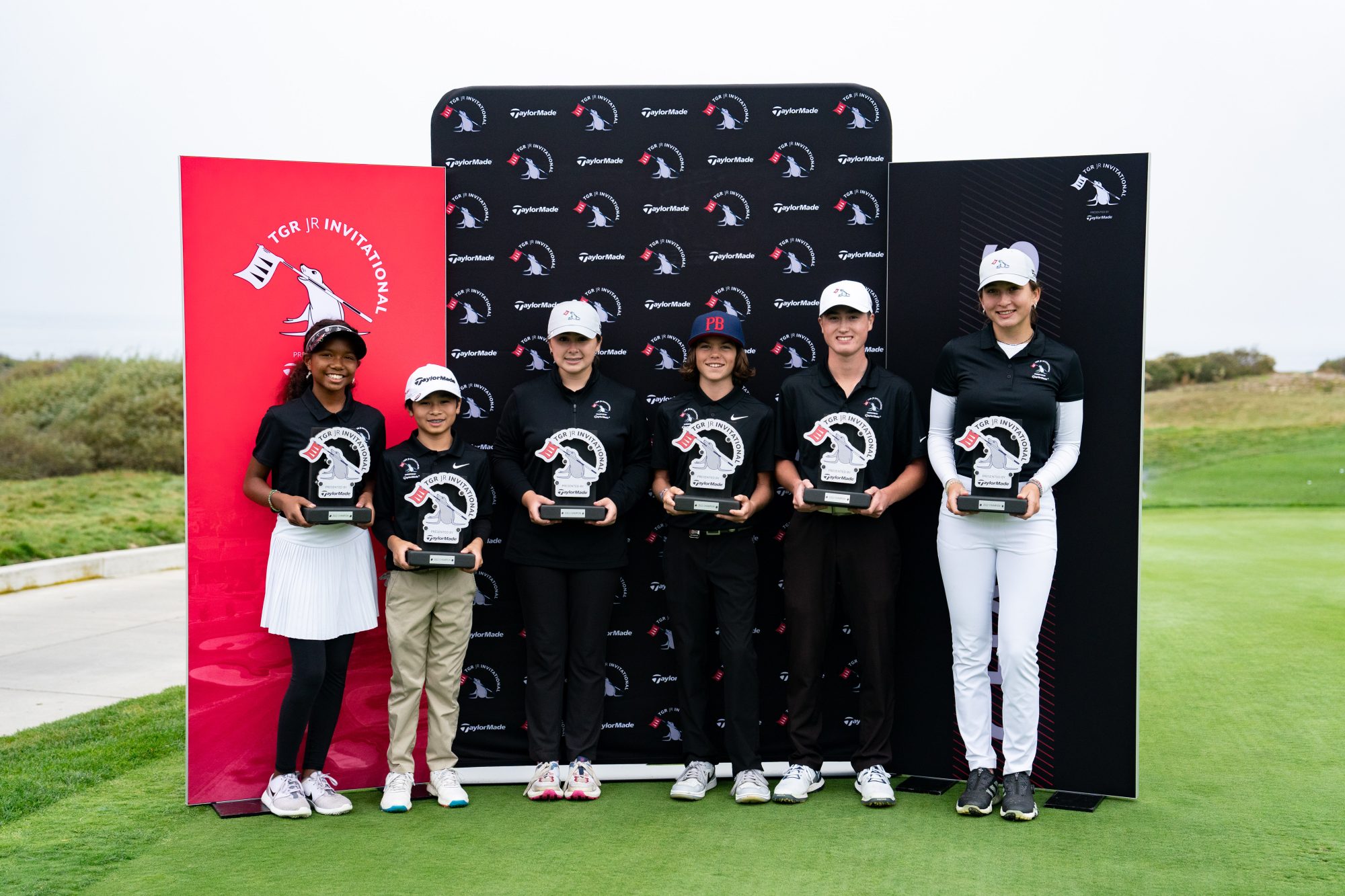 While the competition saw six deserving winners, the TGR JR Invitational presented by TaylorMade was about more than finishing atop the leaderboard. The inaugural event saw more than 600 junior golfers submit applications that included video and written essays in addition to on-course accomplishments. The 30 boys and 30 girls invited to compete in the first-year event all displayed tremendous achievements both on and off the course, from academic success to community service.
The 2022 TGR JR Invitational provided a professional golf tournament experience for the participants. TaylorMade outfitted each golfer with a quiver bag, stamped wedge, golf balls and more to help prepare the competitors for the tournament. Each junior golfer also received a gift bag including Nike clothing, hats, outerwear and more. Adding to the professional atmosphere were GOLF Channel's Damon Hack and Genesis Invitational Sifford Exemption Ambassador Aaron Beverly, both of whom served as starters throughout the competition.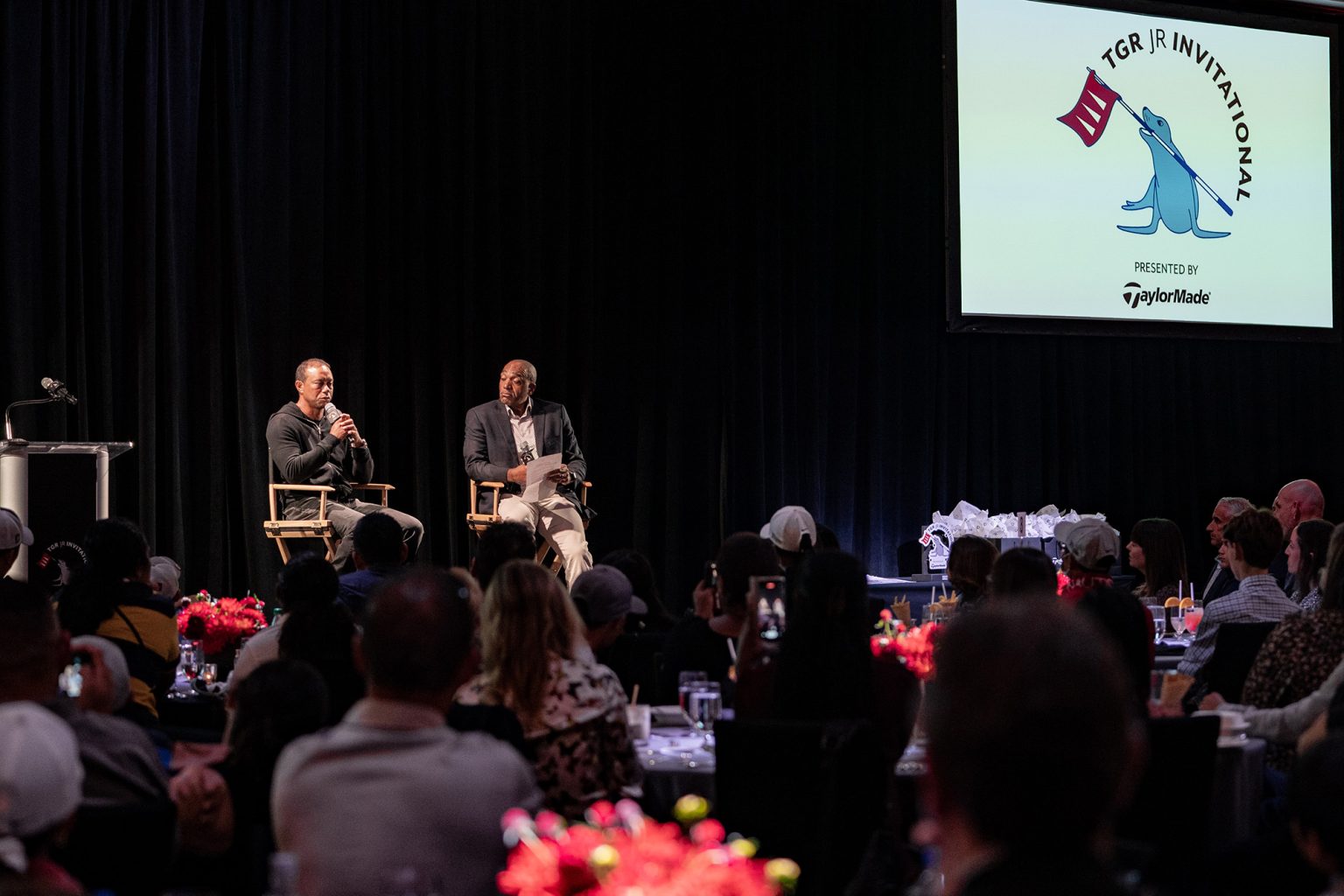 A highlight of the event off the course was the TGR JR Invitational dinner for participants and their chaperons. During the dinner, Hack hosted an interactive Q&A session with Tiger Woods where the junior golfers asked questions to the hall of famer. Motivational words from Tiger included one of the event's mottos, 'dig in the dirt' as a reminder to the junior golfers that their success can be dictated by the effort they put into their careers on and off the course.
With the support of TaylorMade as the event's presenting sponsor and other generous donors, the TGR JR Invitational was created to provide participants with the experience of a lifetime. The event took place over three days from October 8-10 and featured competitive golf in a fun, yet purpose-driven, environment at Pebble Beach.
Champions Crowned at the Inaugural TGR JR Invitational Presented By TaylorMade