Five Sensational Shots to Look Forward to on The Links at Spanish Bay
The Links at Spanish Bay is relentlessly strategic, presenting risk-reward choices on nearly every hole.
"It really is a thinking man's golf course," says two-time First Tee Open champion Kirk Triplett. "You don't just grab the driver and wail away."
A few questions Robert Trent Jones, Jr., Tom Watson and Sandy Tatum pose on the opening holes:
Do you hit driver on the tempting second hole? Or layup to wedge distance?
Which bunker do you aim at on the beautiful, but blind, third tee shot?
Do you go left, right or over the bunkers on No. 5?
Do you challenge the marsh on No. 7 to get closer to the green? Or lay back, and risk a 200-yard approach?
You can play hero golf on nearly every hole, or play it safe to take big numbers out of play.
Every hole is full of intrigue, but here are five sensational shots to get excited about the next time you play Spanish Bay:
1ST TEE SHOT (PAR-5, 500 YARDS)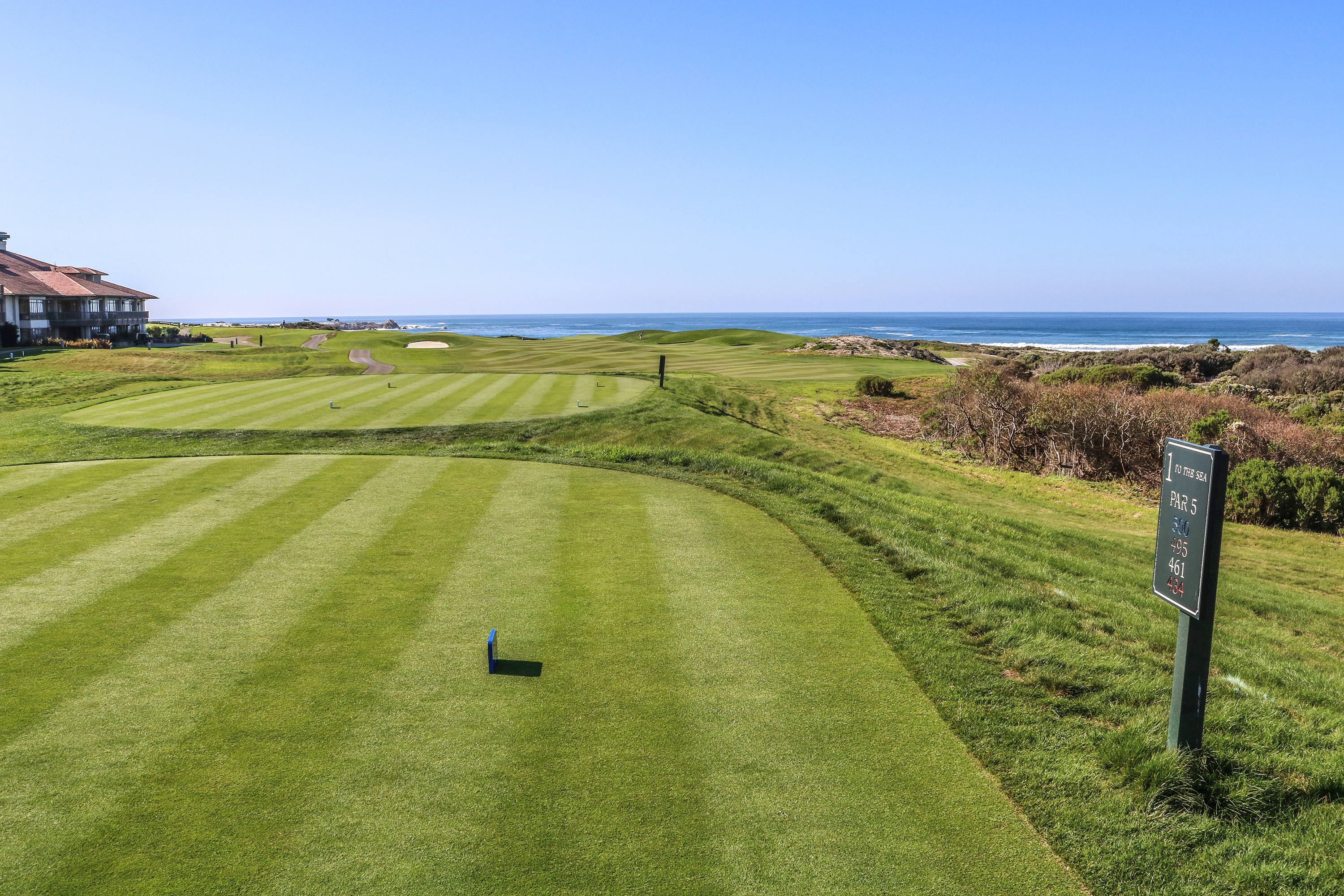 Swing like your trying to hit it in the ocean. The freeing swing thought is very nearly true here for your first shot of the day, which is highlighted by an infinity view of the Pacific Ocean. Rip a good one and you've got a fun decision to make for your second shot of the par-5.
The first tee is a wonderful introduction to the amazing views you experience throughout your round at Spanish Bay.
8TH TEE SHOT (PAR-3, 158 YARDS)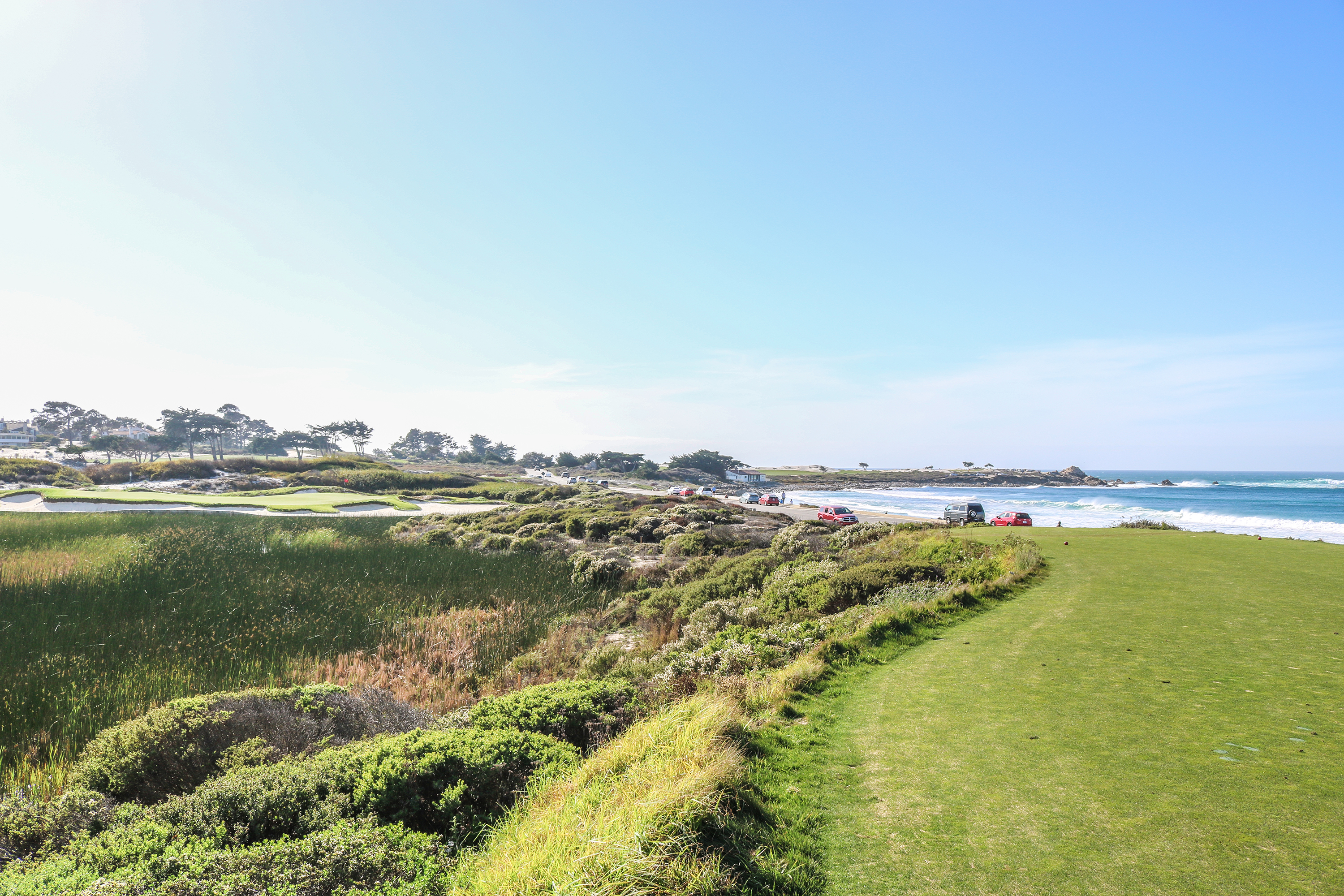 As you stride up to the eighth tee box, savor your picturesque perch above 17-Mile Drive, which yields a spectacular vista of Point Joe and the Restless Sea. When your mind returns to golf, you've got a thrilling shot on your hands to a saddle-shaped green beyond a marsh, surrounded by an island of sand. An ocean breeze is usually sweeping in from right-to-left, presenting yet another challenge when the flag is tucked right.
13TH TEE SHOT (PAR-3, 126 YARDS)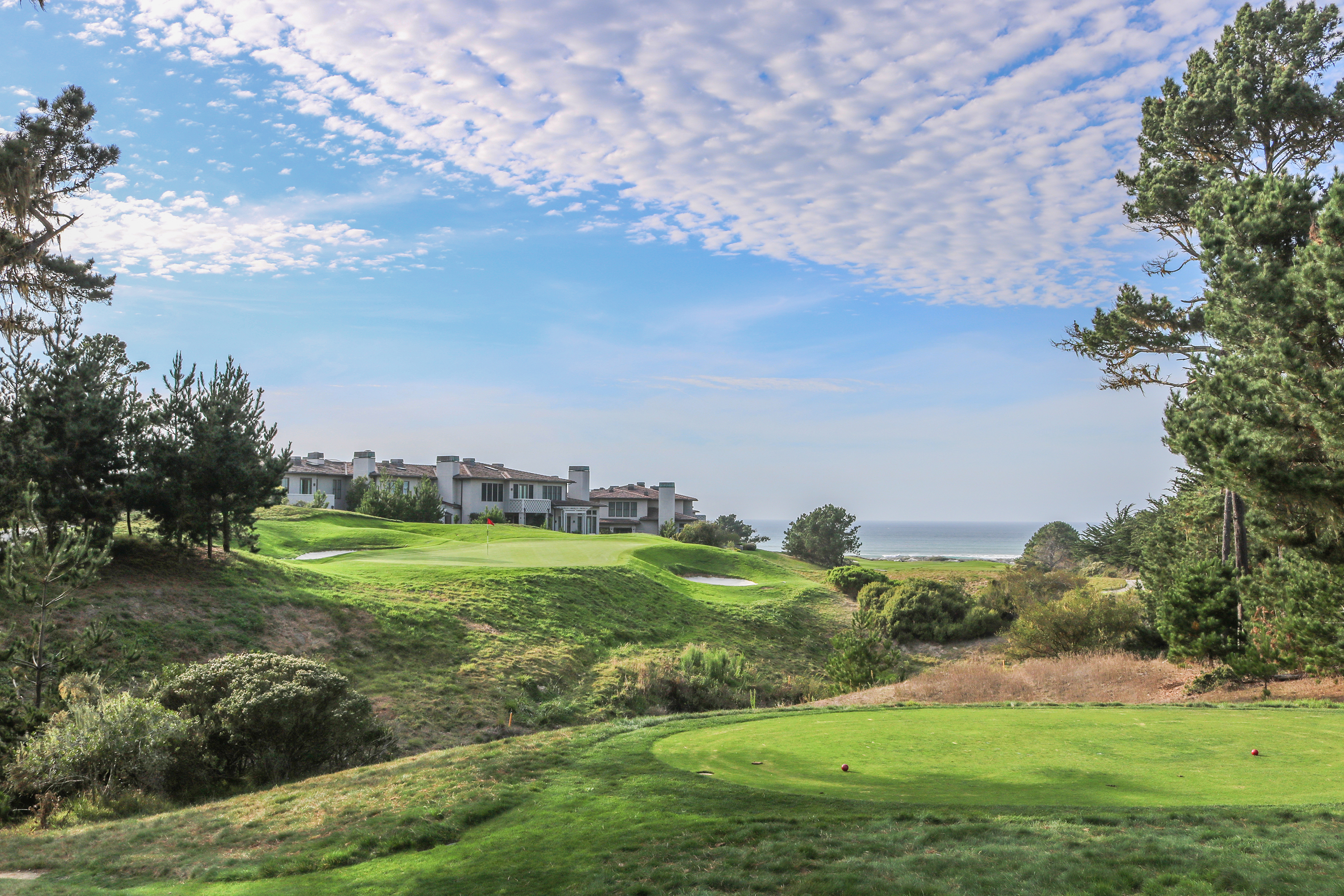 Caddies call this one the world's shortest par-5. It's barely 99 yards from the white tees, but the wind is often roaring off the ocean and straight into you. The dangerous green — framed by bunkers and just beyond a golf-ball-swallowing gully — is also steeply sloped from back-to-front, so a hard wedge with any backspin will come zipping off the front edge. Smooth a Scottish knockdown to set up an extra satisfying birdie try.
16TH TEE SHOT (PAR-3, 200 YARDS)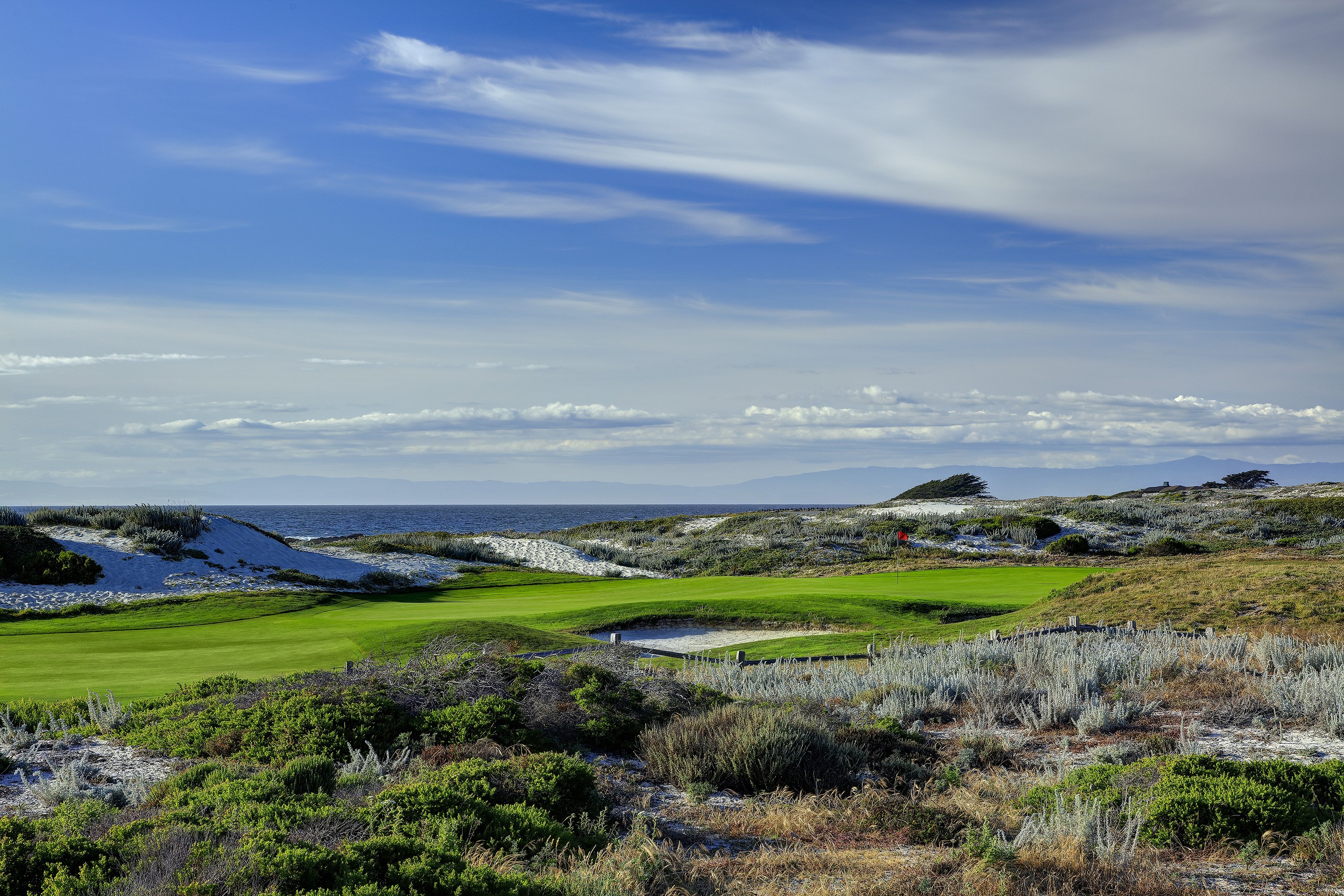 The aptly named "Dune Hollow" is a beautiful green setting tucked just on the other side of spectacular Spanish Bay Beach. A left-to-right breeze can whip in off the ocean, but it's an exciting shot to judge. The rolling ridge in the middle of the green can act as a helpful backstop or a feeding slope if you play it just right.
17TH APPROACH SHOT (PAR-4, 413 YARDS)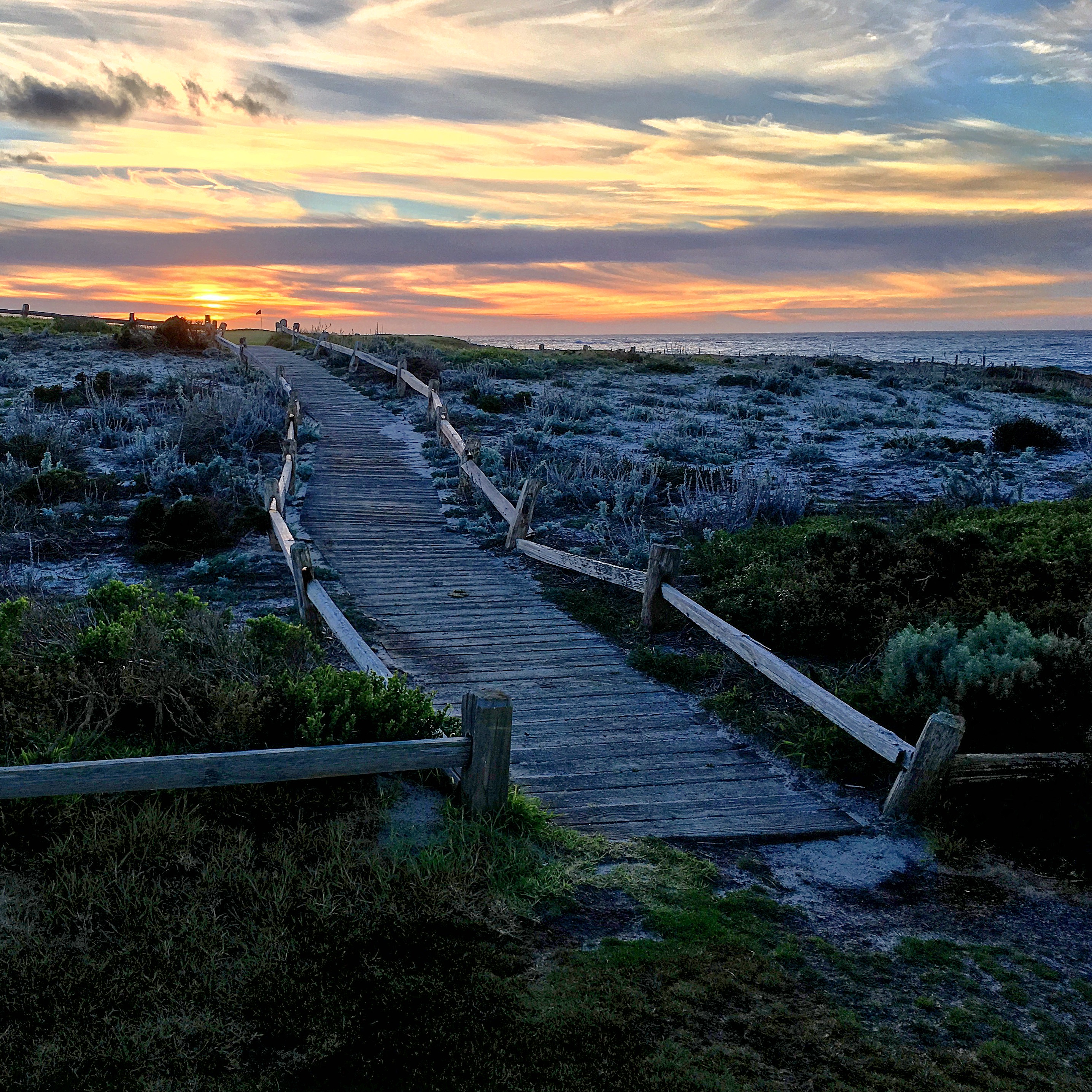 This is the shot Spanish Bay co-designer Tom Watson looks forward to the most:
"Anyone who plays The Links at Spanish Bay remembers the 17th hole. It's the most scenic hole, and under windy conditions, the most difficult. A par here is a real accomplishment."
Play here in the afternoon and you'll be aiming at a brilliant sunset. You could also be playing into stiff breeze. But the reason par here is a real accomplishment is the slippery green. A pin atop the high shelf of the left is especially perilous, as the rest of the green falls off to the ocean. But a long walk with a putter to this green is the most enjoyable on the course.
What's your favorite shot at Spanish Bay?
---
Facebook Conversations
Five Sensational Shots to Look Forward to on The Links at Spanish Bay