Guest Post: 10 Things I Learned From My First Round at Pebble Beach
Mountain climbers want to conquer Mt. Everest. Surfers hope to ride the waves of the Banzai Pipeline. And golfers of all levels dream of joining the likes of Arnold Palmer, Jack Nicklaus and Tiger Woods by playing at Pebble Beach.
With that logic in mind, I recently decided to fulfill a lifelong dream and play Pebble for the first time.
I wasn't sure what to expect in the days preceding my tee time. I searched online for articles about caddies, strategies, and overall advice. In an effort to help those in a similar situation, I've compiled a list of information that I would have liked to know before my first round at the best public course in the world.
Below are 10 tips for the first-time golfer at Pebble Beach from one of the best days and rounds (but not scores) of my life:
1. IT DOESN'T MATTER WHAT YOU SHOOT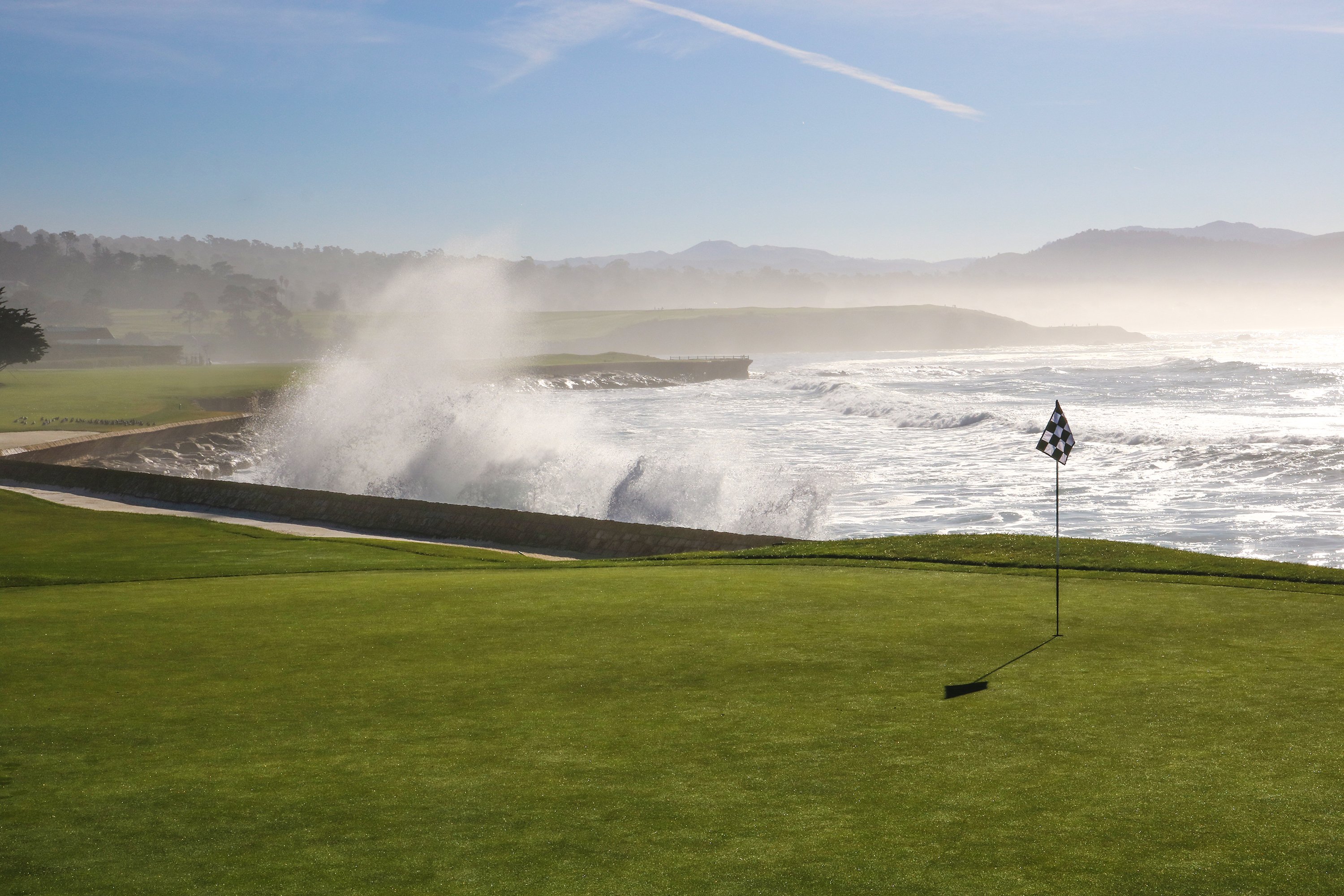 Whether on the first tee or the 18th green, don't take yourself too seriously. The pros sometimes slice their drives out of bounds, miss four-footers, and blade easy chips. You will too, so don't let bad shots ruin your round.
2. THINK ABOUT YOUR FIRST SHOT BEFORE THE FIRST TEE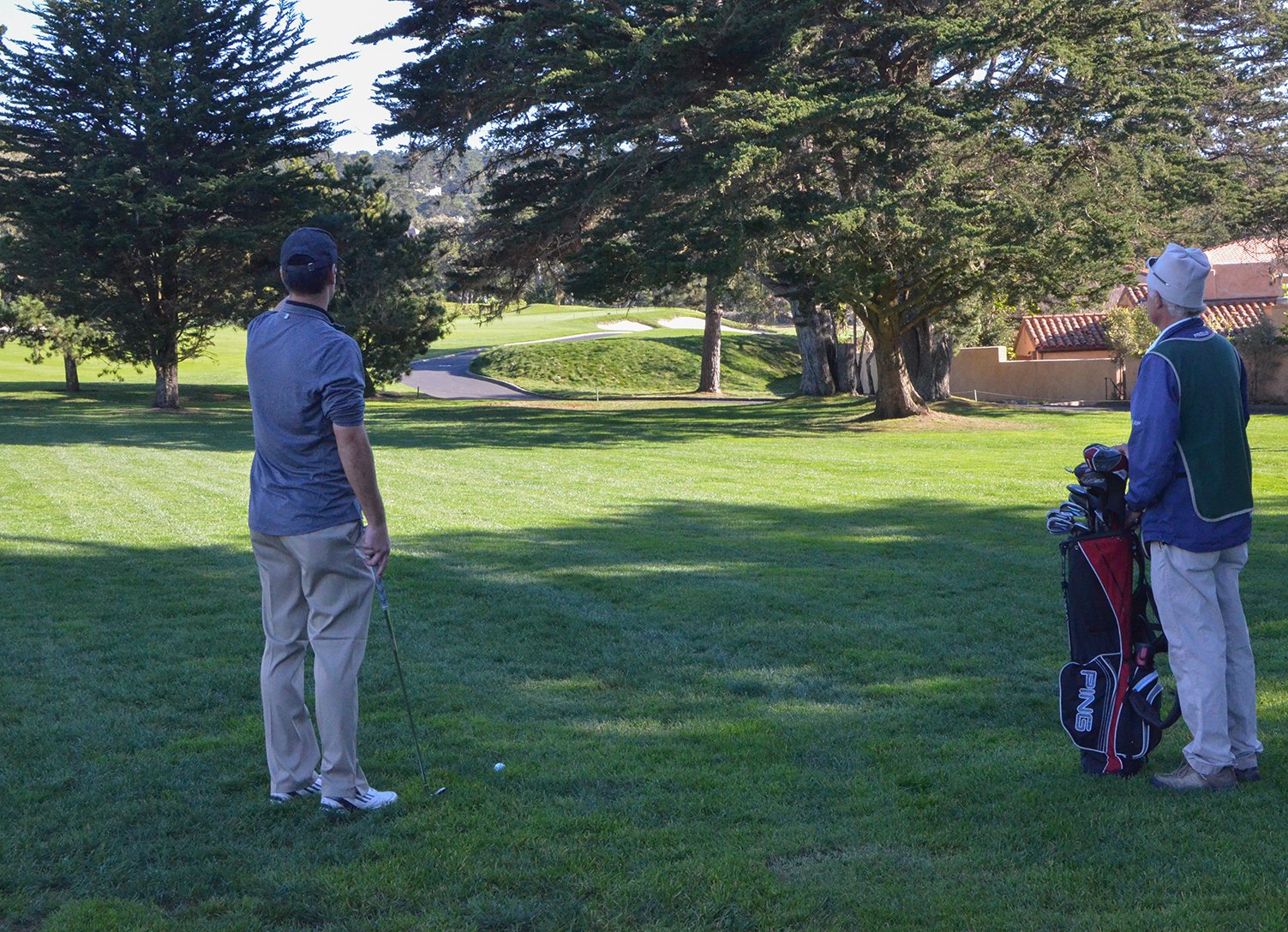 Figure out what club you're going to hit off the first tee before you reach 17-Mile Drive so that you can practice using that club on the first hole at your local course. Golfers tend to start their rounds with a driver at most courses, but I used a 3-iron at Pebble's par-4 first hole. The combination of nerves and a different club led to one of my worst shots of the day, a popup to right-center field that left me scrambling just a little sooner that I would have liked.
3. THE FIRST-TEE JITTERS LAST LONGER THAN ONE SHOT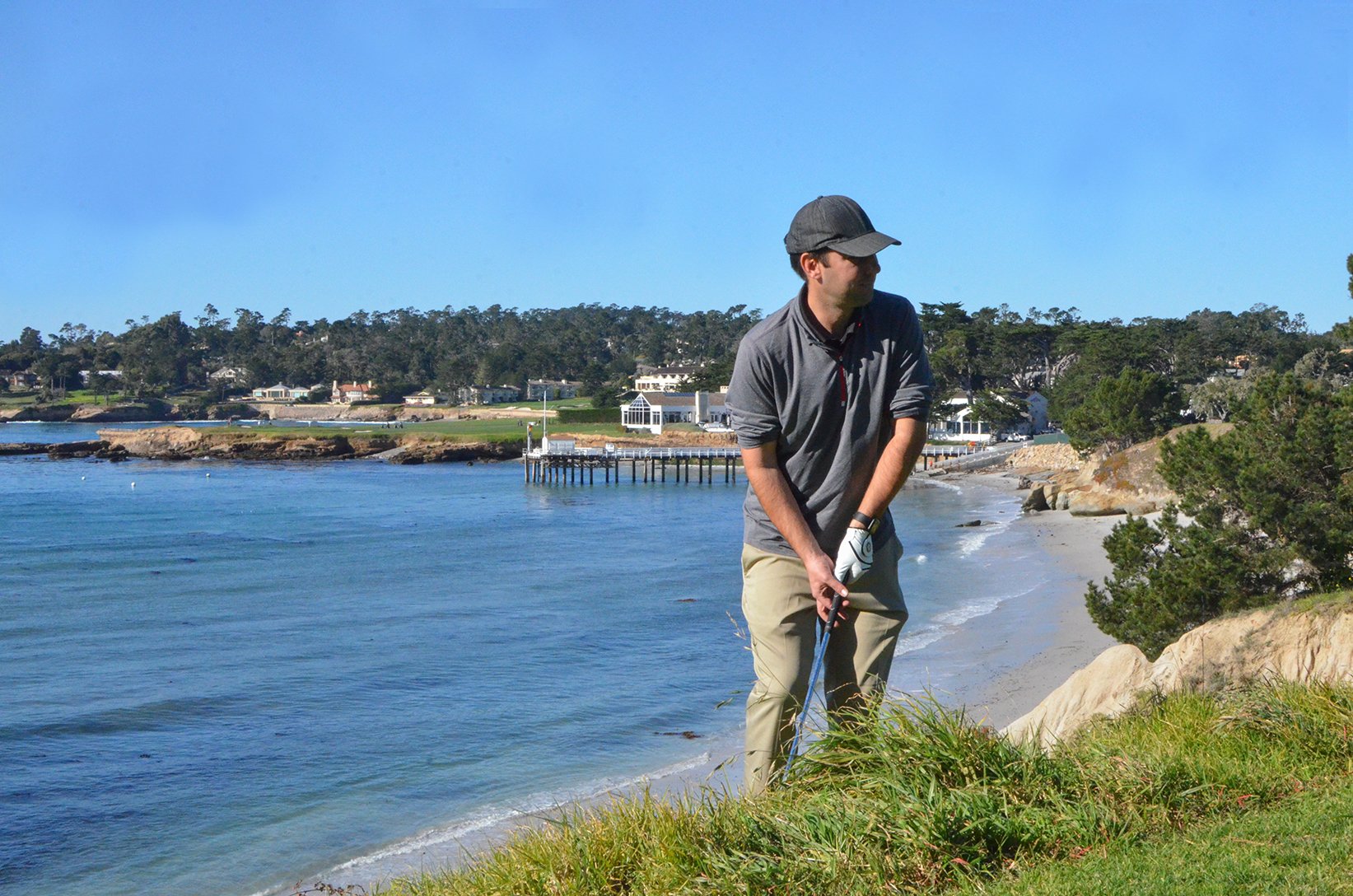 Realize that no matter how much ice water runs through your veins, it will probably take a couple holes for your adrenaline to reach semi-normal levels. A par at the third hole helped my breathing return to normal.
4. LOUNGE IN THE LOCKER ROOM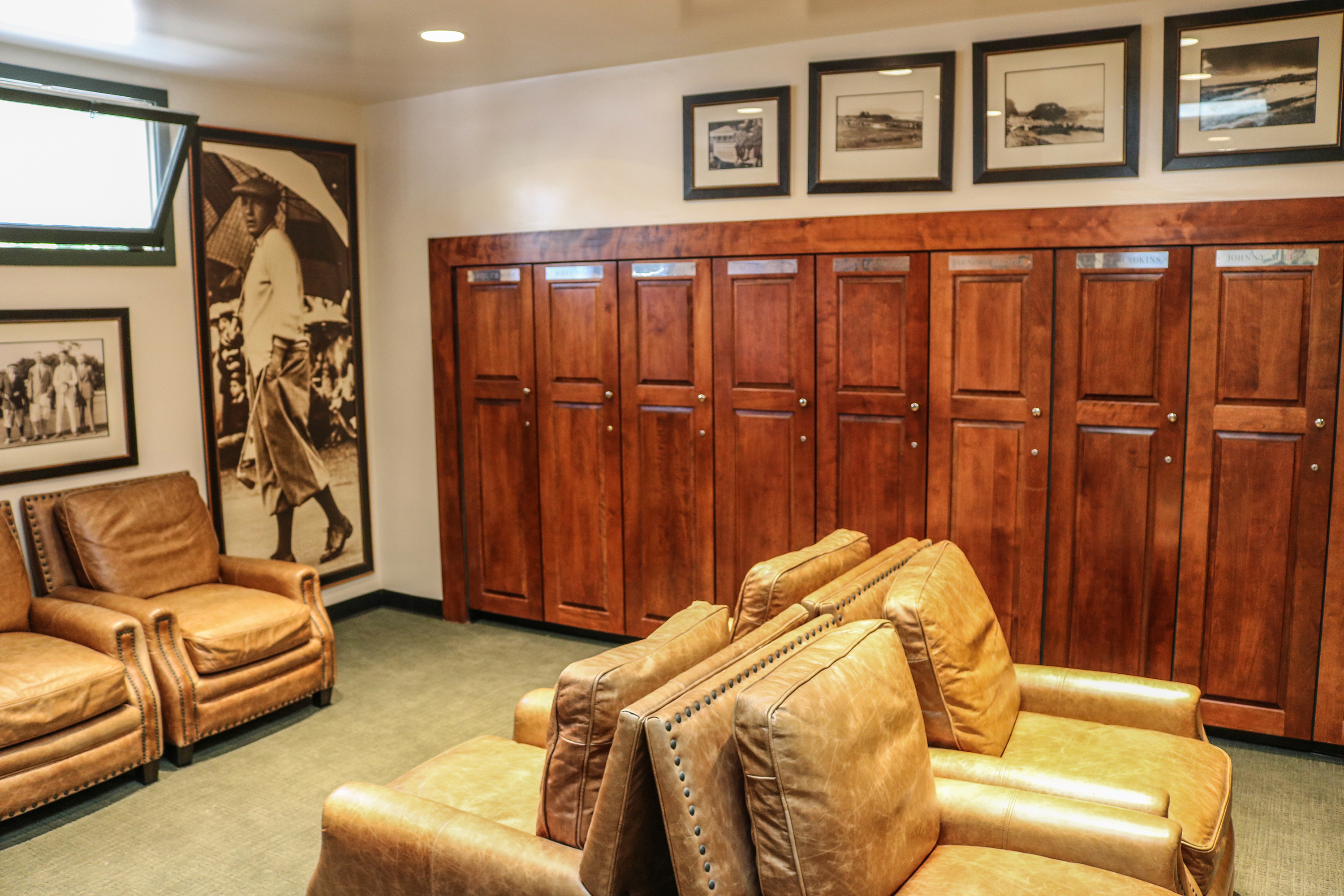 Sit in one of the comfortable leather chairs in the men's locker room and admire the lockers with nameplates of Bobby Jones, Tom Kite, Bing Crosby, Clint Eastwood, Johnny Miller, and so many other heroes and champions.
5. SNAG SOME SPECIAL SOUVENIRS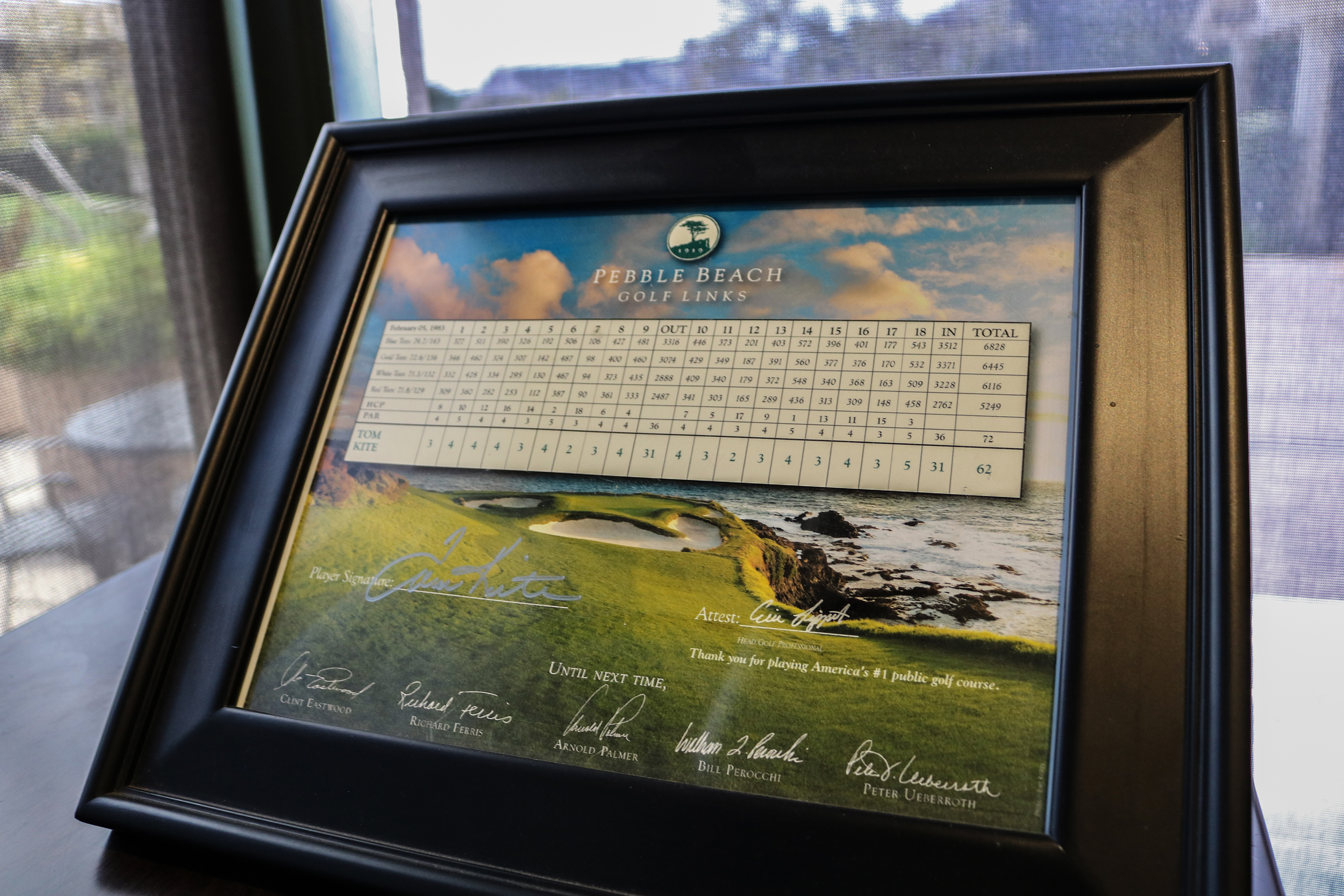 Print out your scorecard on a shiny, oversized free souvenir in the pro shop after the round. Speaking of free souvenirs, I was greeted by a Pebble Beach employee with a metal bag tag after my round as well. Classy touch, which met my expectations of a classy course.
6. GET YOUR BEARINGS AT GALLERY CAFE, AND CELEBRATE YOUR ROUND AT THE TAP ROOM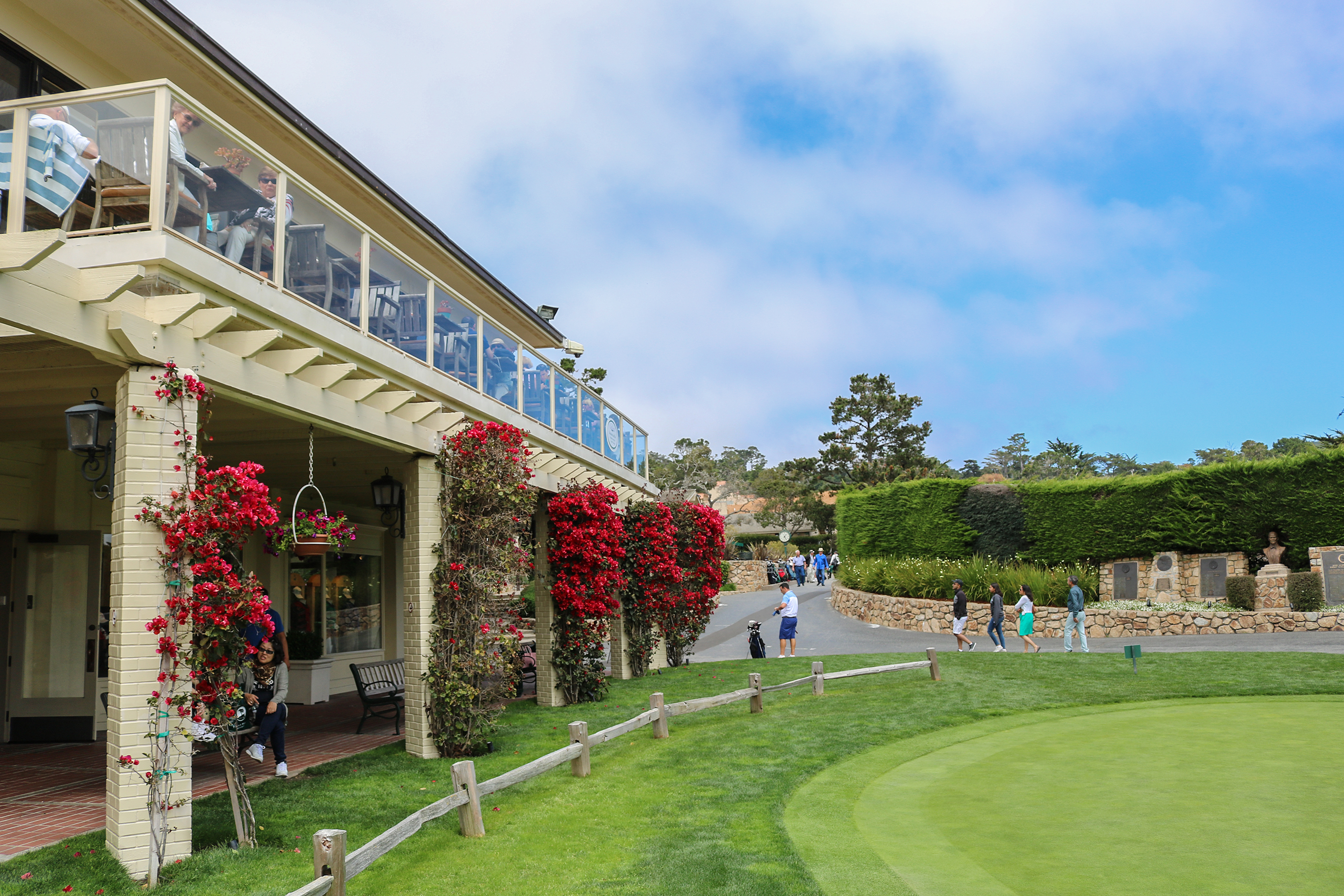 Treat yourself before and after the round. I eased my first-tee jitters a bit by having breakfast at Gallery Cafe, where I peeked over the hedges and watched a few foursomes on the first tee. After the round, feel like a celebrity rehashing your day at the AT&T Pebble Beach Pro-Am with a bowl of artichoke soup and a beverage at the Tap Room.
7. EVERYTHING GOES TO THE OCEAN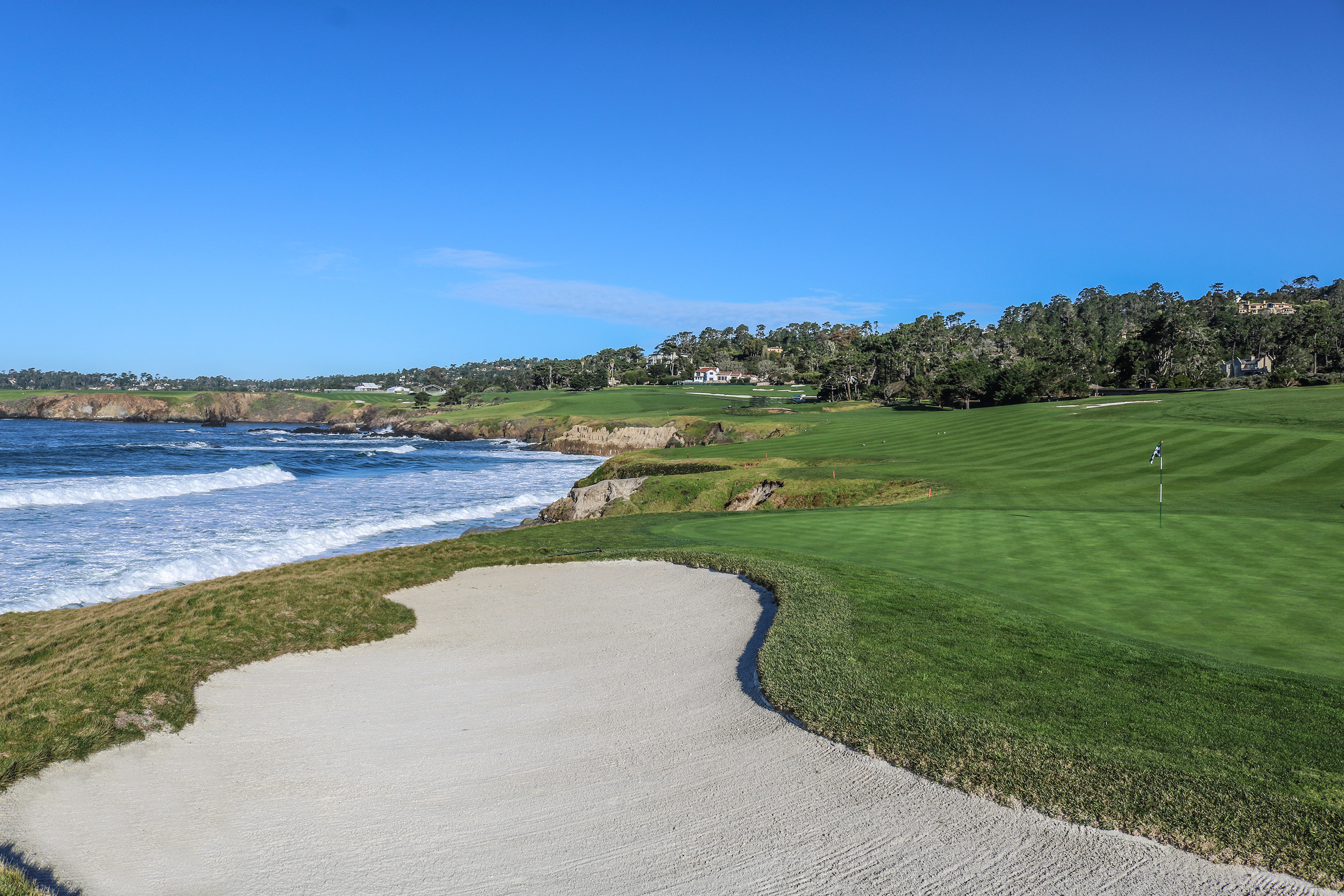 Figure out where the ocean is. No, not just for the priceless views, but also so you know where the fairways and greens slope. The biggest surprise of the day came when my caddie told me that my putt would play uphill because the ocean was behind me. I didn't quite trust him enough, and left the 10-footer about an inch in front of the hole.
8. TAKE A CADDIE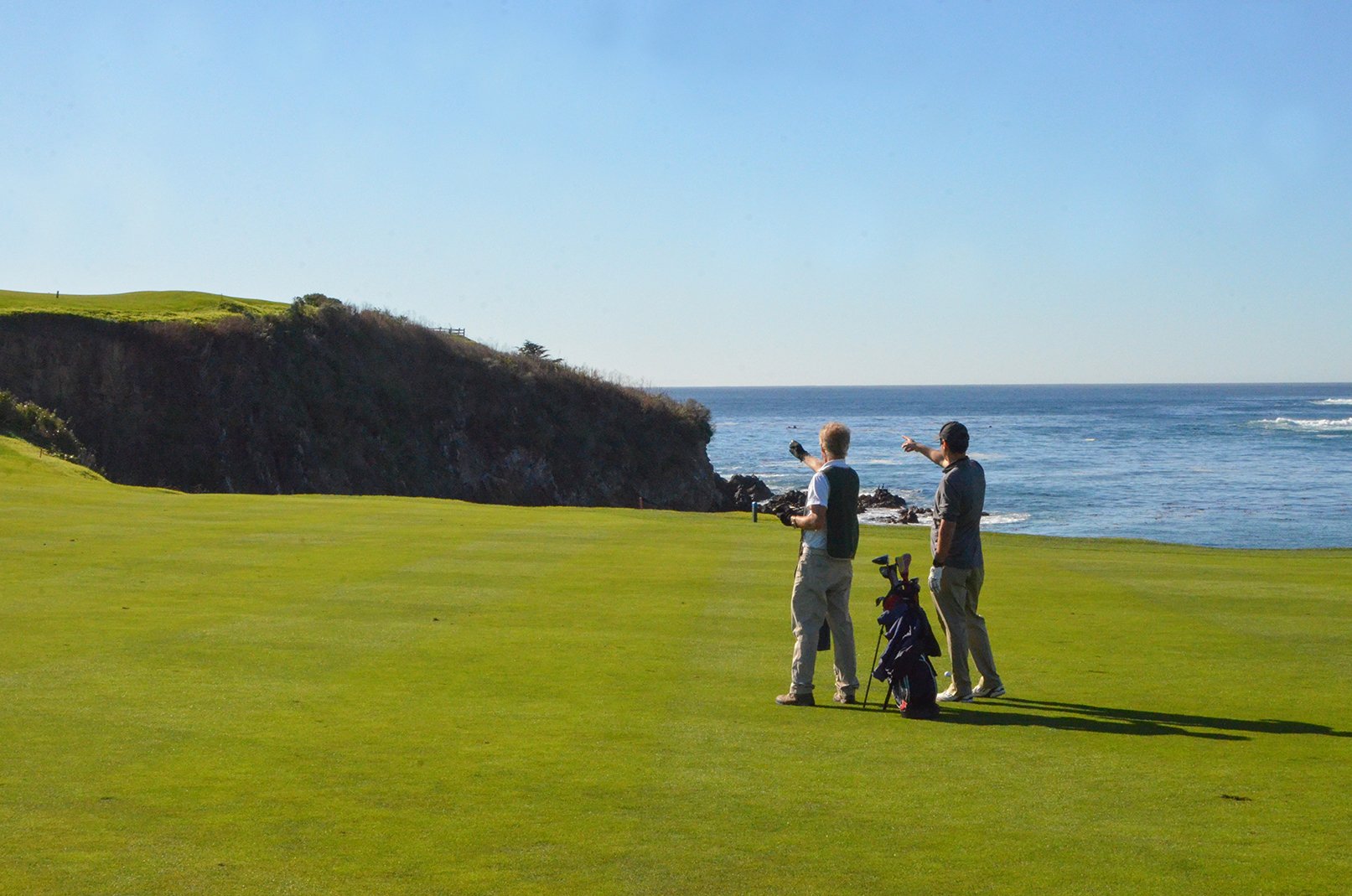 Speaking of caddies, get one. This was probably the biggest piece of advice I heard from Pebble Beach veterans before my round, and with good reason. From the stories they tell to the green-reading they provide, caddies will lower your score while improving your already-perfect day.
9. RELIVE THE HISTORY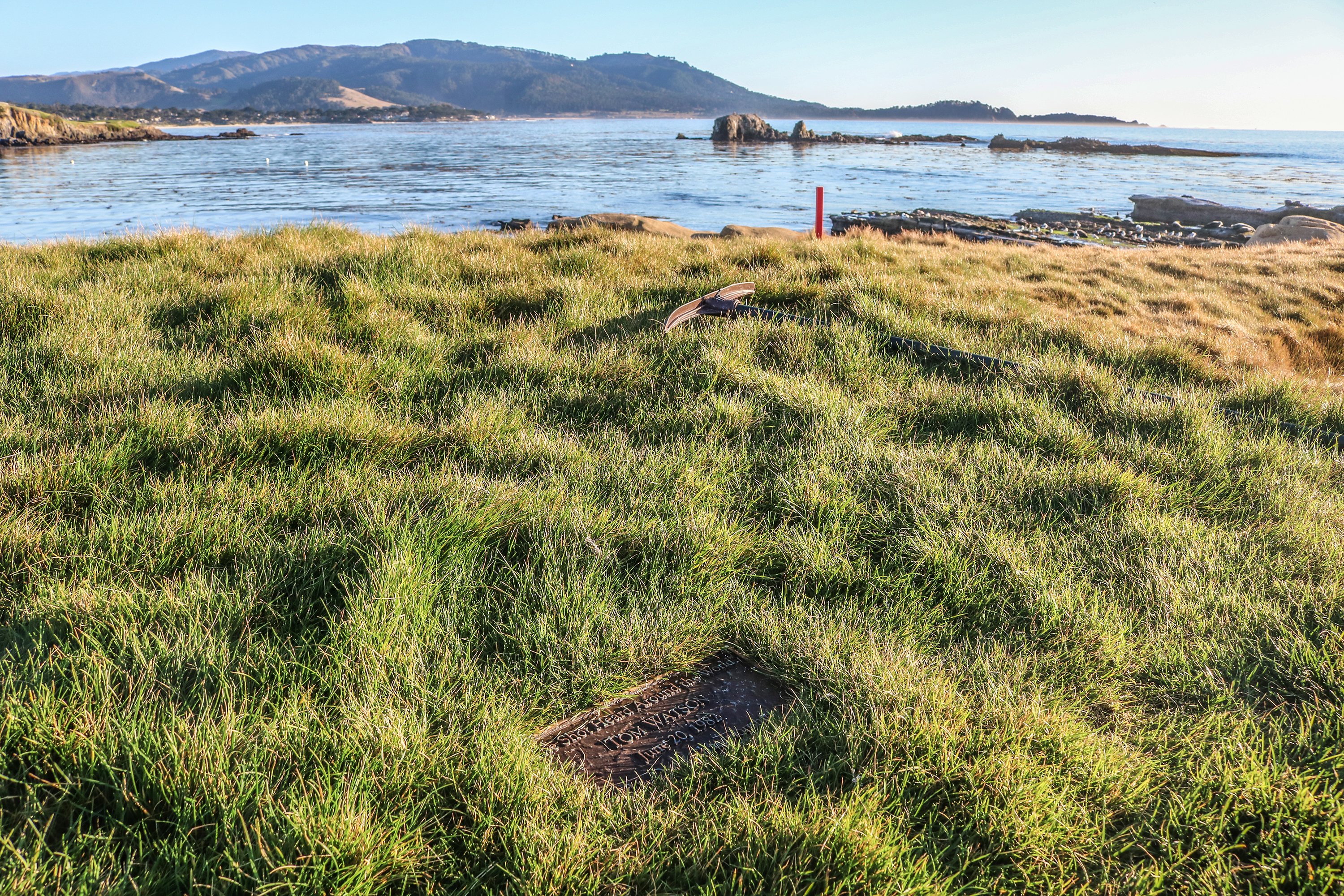 Soak up your day. Find the plaque dedicated to The Shot Heard Round the World. Take a picture with your caddie on the seventh tee box. Imagine the crowd cheering as you blast your drive over Stillwater Cover on the greatest finishing hole in golf.
10. YES, A ROUND AT PEBBLE BEACH IS WORTH IT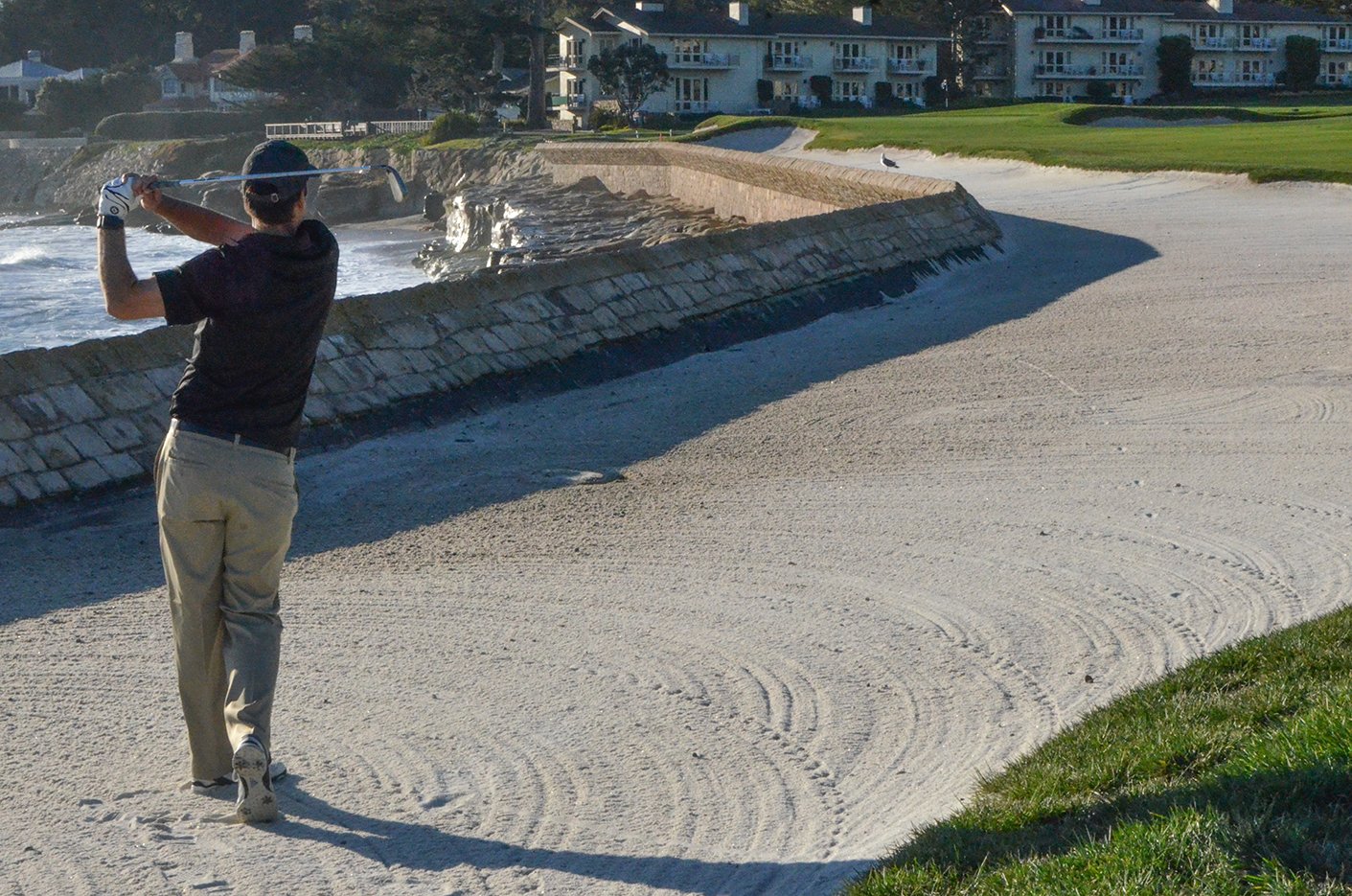 If you're on the fence, hurry up and book your tee time. You know that the "Have you ever played Pebble?" question will pop up during your next golf conversation with a new acquaintance. I'm so happy that I can finally answer "Yes," and then follow up with a nostalgic story of my sandy birdie to close out No. 18. You'll have your own stories soon.
What are your tips for first-time golfers at Pebble Beach?
Have a Pebble Beach story you want to tell? Submit your story here.
---
Facebook Conversations
Guest Post: 10 Things I Learned From My First Round at Pebble Beach